Food
7 reasons to start eating goat… baaah!
by Sarah Alcock
Goat, it's so hot right now. Low in calories, packed with protein and ethically sound – it's the UK's top food trend for 2015.
1. Like eating British veal, it's the humane thing to do! Most male kids are slaughtered at birth as they are of no use to the dairy industry but a few clever farmers are taking the billies and looking after them well until they are 6-7 months old.
2. It's a dieter's dream with fewer calories than beef, pork, lamb and chicken. Get to it.
3. You can indulge in a delicious plate of goat loin, roasted with shallots and pistachio and served with a lovely, rich, bubbling portion of goat's shepherd's pie, at Caxton Grill. Chef Adam Handling @AH_Caxton (a finalist in MasterChef The Professionals in 2013) says: 'Goat is such an underused meat, but I think it has so much more flavour than most lamb.'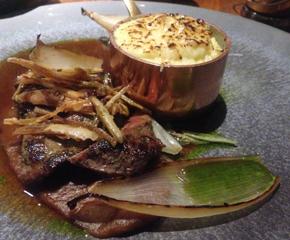 Goat Loin with shallots, pistachio and shephed's pie
4. Curry goat at Ochi – THE Caribbean takeaway in Shepherd's Bush is regularly voted the best in town. At only £6 per hefty portion this has to be washed down with some Peanut Punch.
5. Mark Hix @MarkEHix is to meat cooking what Eddie Redmayne is to freckles. His meat-lover's menu at Hix Soho sometimes includes a Devonshire Goat Herder's Pie. At £14.50, it's a great way to sample the rich, tender meat. Mark says, 'Older goats are referred to as mutton just like sheep, which might confuse people who think they are eating sheep but getting goat!' You can watch Mark butcher a goat for cooking (it takes all sorts).

6. Braised goat with couscous, fennel and harissa (mmm) at The Empress, a trendy gastropub in Victoria Park, Hackney, where you can rub shoulders with lots of men with magnificent beards and jeans with big turn-ups.
7. At Borough Market Wednesday to Saturday you can buy slow-cooked kid goat from Nadia and Nick Stokes who run Gourmet Goat, plus fresh meat to take home.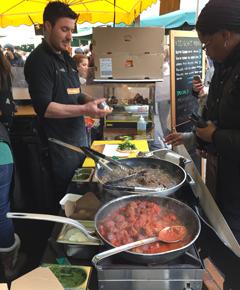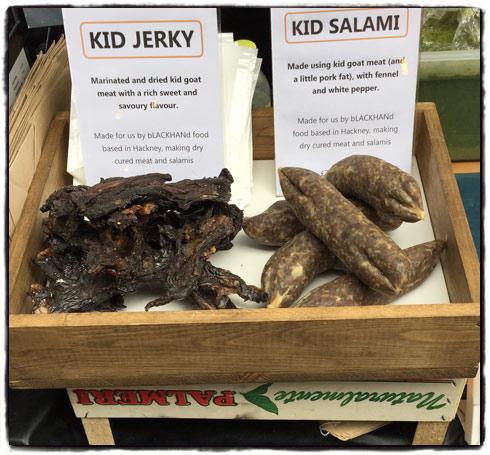 Don`t miss

---