Food
6 places to... eat a bowl of noodles
Noodles are now a staple on the British foodie scene. Egg, udon, soba, glass, in a wok, in a soup, on a grill, in a salad – the possibilities are endless, and we Brits are crazy about them. We've compiled a list of the places that get chopstick-wielding aficionados queuing out the door.
Koya, Soho, London
For an authentic, minimalistic feel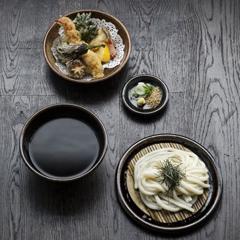 Photo credit: koya.co.uk
Forget handmade noodles, the top-quality udon (wheat flour noodle) found at this central location are foot-made (hygienically, of course.) Koya offers three types of udon dishes and daily specials, with an average price of £10-£12. For first timers we recommend Kinoko Hiya-Atsu – mushrooms and noodles in a walnut-miso broth. www.koya.co.uk
Tonkotsu, Soho and East London
For a comforting bowl of Ramen
Photo credit: www.tonkotsu.co.uk
Japanese ramen (a big bowl of noodles in steaming, cure-your-cold broth) is the speciality of the house. Try out the Tokyo ramen—a delicious soy-based stock with pork, chicken, thick noodles, soft-boiled eggs and spring onion. www.tonkotsu.co.uk
Yippee Noodle Bar, Cambridge
For a fun and casual meal with friends
A canteen-style restaurant with an open kitchen, so you can watch your food being made in front of you. Give rice noodles a go in the Singapore Chao Mai, where they're fried with pork, chicken, prawns, egg and veggies. www.yippeenoodlebar.co.uk
Yume Noodle Bar, Bristol
For lunch on the go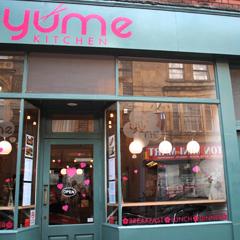 A friendly place with a clean, white interior, decorated with images of branches and blossoms. Authentic Japanese cuisine, with locally sourced ingredients. It's also great value; their Tempura Udon (battered seafood, veggies and noodles in broth) is only £5.90. A second branch in Clifton recently opened, too. www.yumekitchen.co.uk
Zen, Durham
For a night out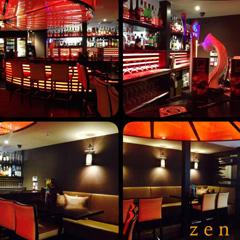 Photo credit: www.facebook.com/zendurham
A sophisticated restaurant in the heart of the city, Zen offers a tasty range of Thai and Malay dishes. We like Suki-Yaki: hot and sour glass noodles with king prawns, pork, shredded omelette and Chinese cabbage. They also do veggie versions of all their dishes. www.zendurham.co.uk
Wasa Noodle Bar, Edinburgh
For a late-night bite
This is a hidden gem on Morrison Street in the centre of town that offers seven different types of noodles and an interesting mix of Thai and Malay dishes. Decent portions and great value, too. Try the homemade Ho-Fan noodles, fried with duck, char siu pork and chicken. Jasmine tea is also just 80p a pot – bargain!
About the author