Food
6 of the best international coffee houses
It's National Coffee Week, a fundraising initiative geared towards giving back to the communities that grow the beans we love. To celebrate we've found some of the best places to savour your daily cup of joe, whether you like it Scandi-style with a hit of cinnamon or the Italian way, poured over ice cream...
Swedish
WHERE TO TRY IT:
Scandinavian Kitchen, 61 Great Titchfield Street, London
Takk Coffee House, 6 Tariff Street, Manchester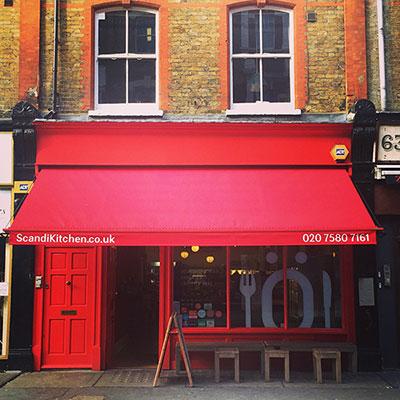 You may have heard of 'Fika', the basic meaning being 'to have coffee'. It's important in Swedish culture to take a coffee break, which usually involves some sort of delicious pastry too (we LOVE a Scandi cinnamon bun!). Fitrovia's Scandinavian Kitchen is the perfect place to sample Scandi coffee; it's friendly and cosy serving jars of delicious cinnamon sugar to add to your coffee (it comes recommended). Takk Coffee House meanwhile has more of an industrial, hipster vibe - inspired by Scandinavia and Iceland, it's just one of Manchester's many cool coffee shops.
French
WHERE TO TRY IT:
Maison Bertaux, 28 Greek Street, Soho
Julien Plumart Café et Patisserie, 48 Queens Road, Brighton
In France a neat little cup of espresso or a noisette (espresso with a dash of milk) is the coffee of choice. You can enjoy your coffee in style in the authentically Parisian setting of Maison Bertaux in Soho, London's oldest patisserie. Delightfully quaint (and virtually unchanged in the many years it's been here), it's easy to while away an afternoon with coffee, pain au chocolat and a good book. Elsewhere, Brighton is home to Julien Plumart Café Et Patisserie, an exquisite café with a very hard-to-beat assortment of delicate cakes.
Californian
WHERE TO TRY IT:
Hally's, 60 New King's Road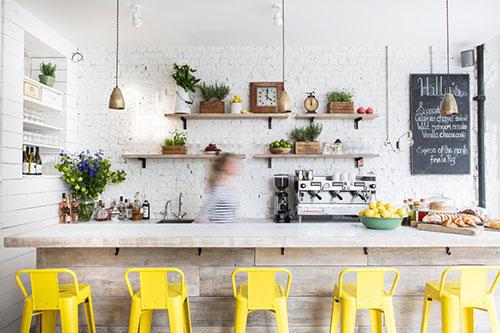 Good coffee isn't hard to come by in California – institutions like Urth Caffe set the standard high by sourcing beans from organic, heirloom trees, becoming pioneers in health-conscious coffee. Bright and airy Parsons Green café Hally's was inspired by a Californian road trip that made a big impression on founders Anna and Phillip – with its cool beach house décor, it's the perfect place to enjoy a Cali-style soy latte with friends.
Australian
WHERE TO TRY IT:
Granger & Co, Clerkenwell Green, Sekforde Street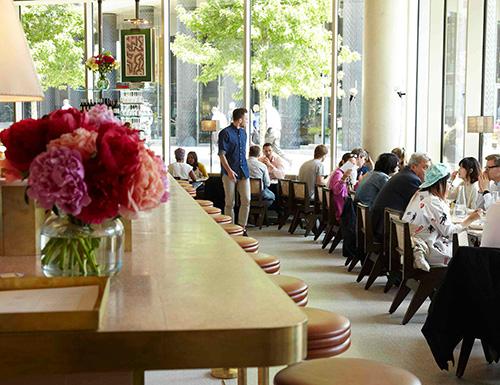 The Aussies are known to have invented the Flat White, but for a really different take on coffee, head over to Bill Granger's restaurant Granger & Co for their espresso, almond milk and avocado frappé. A very popular brunch spot, book yourself a table for a Sunday treat.
Italian
WHERE TO TRY IT:
Lardo, 197-201 Richmond Rd
Amaretto Delicatessen, 16 St Georges Street, Norwich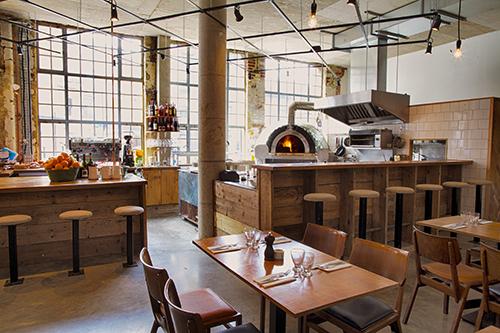 It's hard not to associate Italy with coffee, and indeed there are even certain Italian rules about how to drink it – for example, any milky drink (latte, cappuccino or macchiato) should only be drunk in the mornings, and never after dinner. If you're craving caffeine in the evening, the answer might be to order affogato, ice cream soaked with espresso. Try out hip Hackney-based Italian restaurant Lardo, where you can round off your supper with a shot of espresso and dollop of homemade vanilla ice cream. For more of a classic Italian café, Amaretto Delicatessen in Norwich is a charming little shop where you can grab a coffee and browse their superb selection of Italian produce.
British
WHERE TO TRY IT:
Colonna & Small's, 6 Chapel Row, Bath
Monmouth, 27 Monmouth Street, Covent Garden
Coffee culture in the UK has exploded in recent years. Colonna & Small's is a café that takes its coffee seriously – they stock different varieties of bean from week to week, believing that coffee tastes better if you embrace the seasonality of coffee growing. London-base Monmouth have been roasting and selling their coffee since 1978; they even built a sampling room for their customers to try the beans before buying. You can choose from a glorious selection of whole and ground beans, single cone filter coffee and espresso-based drinks.
About the author