Food
5 weird and wonderful coffee trends
Today is International Coffee Day and this year's trends are looking much perkier than a flat, flat white. Here are a few crazy caffeine-infused concoctions that have caught our eye.
Rainbow lattes
We're no longer content with simple coffee art – things have gone technicolour. Our coffee compatriots in Australia are leading the way with Instagram accounts like this (@em321) creating colourful patterns using food dye in the shape of swans and flowers!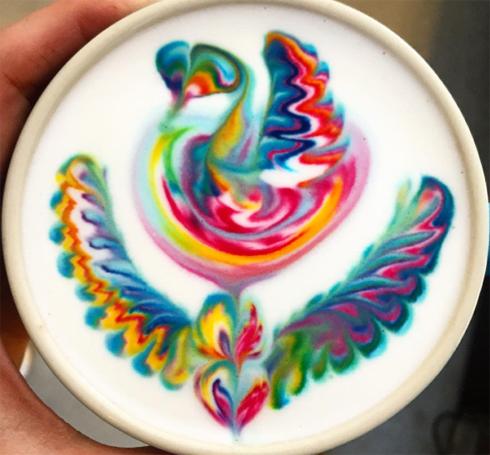 Picture taken from @em321 via Instagram
Blue latte
This may not catch on, BUT is worth including on our list. Blue lattes are made by combining blue algae powder, ginger, lemon and coconut milk. We haven't tasted it but those who have say it is initially sweet with a slightly sour aftertaste. Let's hope it's just a fad!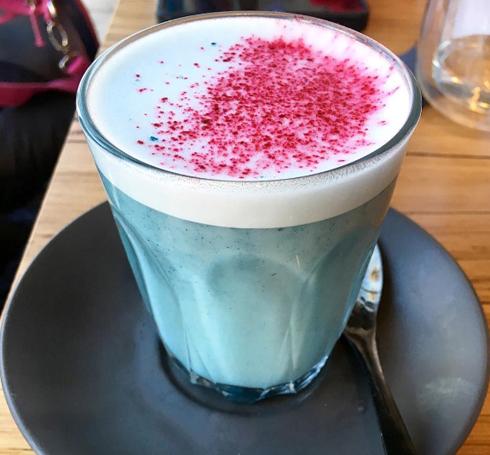 Picture taken from @matcha_mylkbar via Instagram
Turmeric lattes
Turmeric is definitely the ingredient 'du jour' with a long list of health benefits. And now it's made its way into the coffee arena. There's no caffeine in a turmeric latte - that's right; a caffeine-free coffee. Also known as 'golden milk', turmeric lattes are usually made from almond or coconut milk, fresh turmeric, cinnamon, ginger and honey.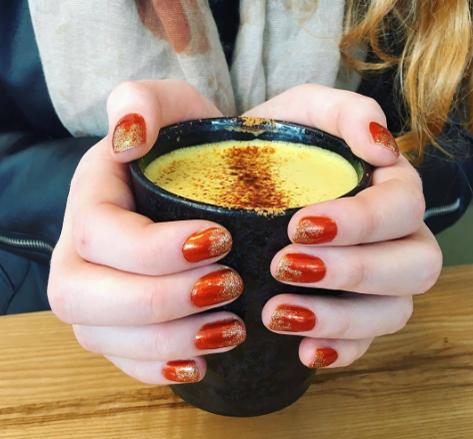 Picture taken from @matcha_mylkbar via Instagram
Nitro coffee
Coffee that looks like beer. It's made from cold brew coffee combined with nitrogen gas, and apparently tastes creamy and sweet! Starbucks are rolling it out for the calorie-conscious amongst us, and other cool and quirky east London cafes, like Shoreditch Grind are adding it to menus too.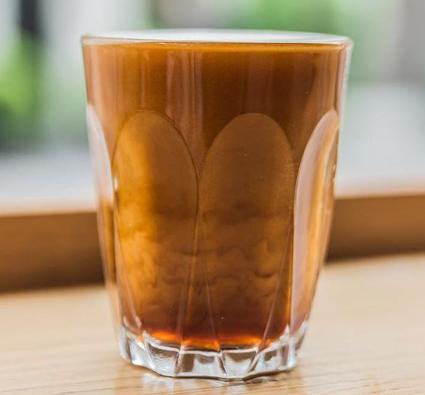 Picture taken from @shoreditchgrind via Instagram
Cascara
The last couple of years have been all about the hybrid – cronuts, duffins and now cascara? No, not cake and mascara, cascara is the Spanish word for 'skin' and refers to the outer layer of the coffee berry which is usually discarded. The cascara is sun-dried and brewed like tea and only has around a quarter of the caffeine of a regular coffee. Try it at Climpson and Sons, Hackney.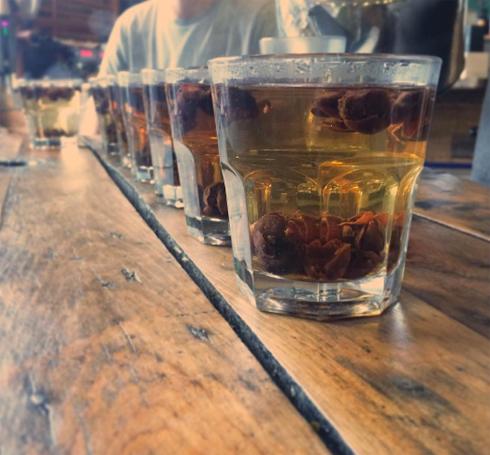 Picture taken from @Cimpsonandsons via Instagram
About the author