Food
5 tips for perfect spring lamb
by Emily Wright
Can you believe it's Easter THIS WEEK? It seems to roll around increasingly speedily every year. If you've got friends or family coming round for dinner over the long weekend, you're probably planning on roasting some traditional spring lamb – but how can you get the best from your joint? I cornered Chris Heather, chef at award-winning Hampshire gastropub The Greyhound on The Test, for his top tips for choosing, preparing and cooking lamb. So put the chocolate eggs on hold (for now) and roll up your sleeves!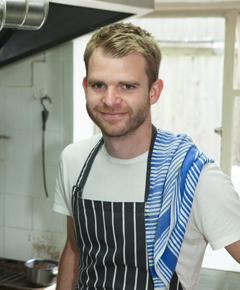 1
Select a great cut of lamb for roasting – leg is a popular choice at Easter, or you could choose shoulder, if you prefer (this will serve 4-6). The meat should be a rich and dark in colour, with consistent layering of fats. The leg is a quick roast, will serve 6-8 and is best served slightly pink. If you are only cooking for 2-3 people, consider a rack or a rolled saddle of lamb.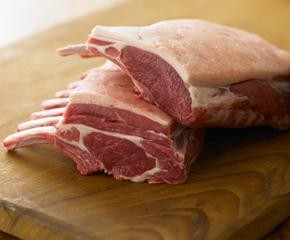 2
Using a boneless leg of lamb will make it much easier to carve – you can buy it ready boned in store or ask your butcher to remove the 'H' bone for you. If you're roasting a shoulder, try cooking it with the bone in for the best flavour.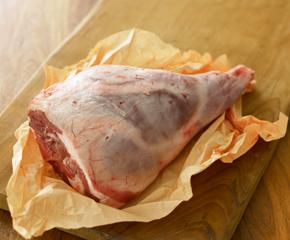 A leg of lamb is great for feeding a crowd
3
Marinate your joint for 24 hours before roasting it, if you have time. Chris likes to rub it with olive oil, then stud it with rosemary sprigs and garlic cloves, and season the joint with freshly ground black pepper and sea salt flakes. Marinating doesn't just add flavour, it also helps break down tough proteins – making the meat more succulent and tender.
4
Next, make your stuffing – Chris likes to use rosemary and apricot in his. Stuff your lamb and tie it up. Before you roast the joint, you'll need to seal in a red-hot pan – this gives it a lovely crisp, golden skin and also helps it to retain its juices during the roasting process so the meat stays beautifully moist.
5

Roast in a hot oven for 45 minutes to 1 hour 15 minutes, depending on the size of your joint
. Once roasted, remove from the oven and set aside to rest for at least 25 minutes. This will ensure that the meat is tender. Serve your lamb with seasonal British veg – we are between seasons right now, so you can choose from lovely root vegetables such as parsnips, carrots and potatoes, as well as spring vegetables like spring greens and purple sprouting broccoli. Delicious!
Don`t miss

---