Food
5 delicious ways to use up leftover roast lamb
by Abigail Spooner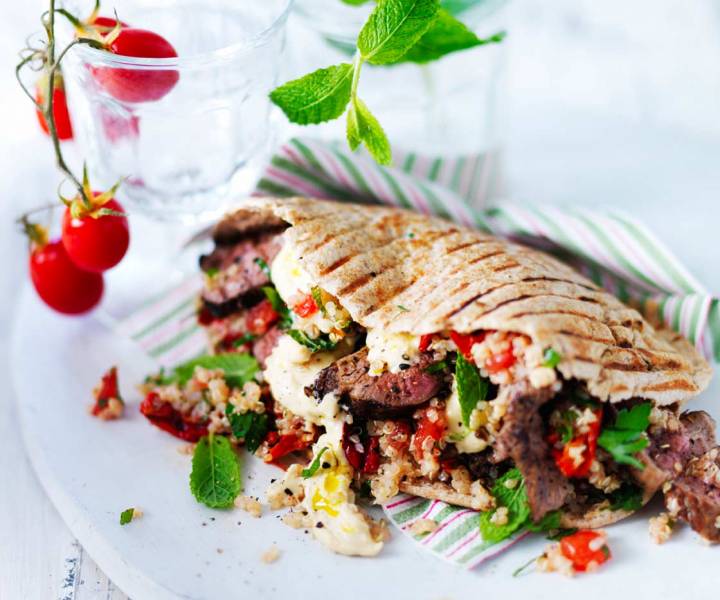 Photograph: Karen Thomas
A traditional Easter Sunday lunch wouldn't be complete without roast lamb, but don't let any leftovers linger at the back of the fridge. Get creative in the kitchen and transform the remnants of your roast with our tempting recipe ideas.
1. Lamb, mint and tomato couscous wraps
Fry up any leftover lamb until nice and crisp and stuff into lamb, mint and tomato couscous wraps for a speedy lunch. Add the toasted cumin seeds, oil and sumac in step 1 to the cooked couscous and use your roasted, shredded meat instead of griddling lamb neck fillet.
2. Quick pilaf
For dinner in a dash, fry sliced onions until softened and golden and stir through mild curry paste to coat, along with leftover roast lamb and a pouch of ready-cooked pilau rice. Stir-fry for a few minutes to heat through then add a handful of raisins and chopped mint. Top with toasted flaked almonds and serve with a dollop of mango chutney.
3. Spring greens salad
Craving a healthy salad after the indulgent weekend? Cook sugar snap peas and asparagus in boiling water until tender-crisp. Drain and cool, then toss with watercress and sliced spring onions. Top with leftover lamb. Mix together yogurt and mint sauce and drizzle over the salad to serve.
4. Turkish-style pizza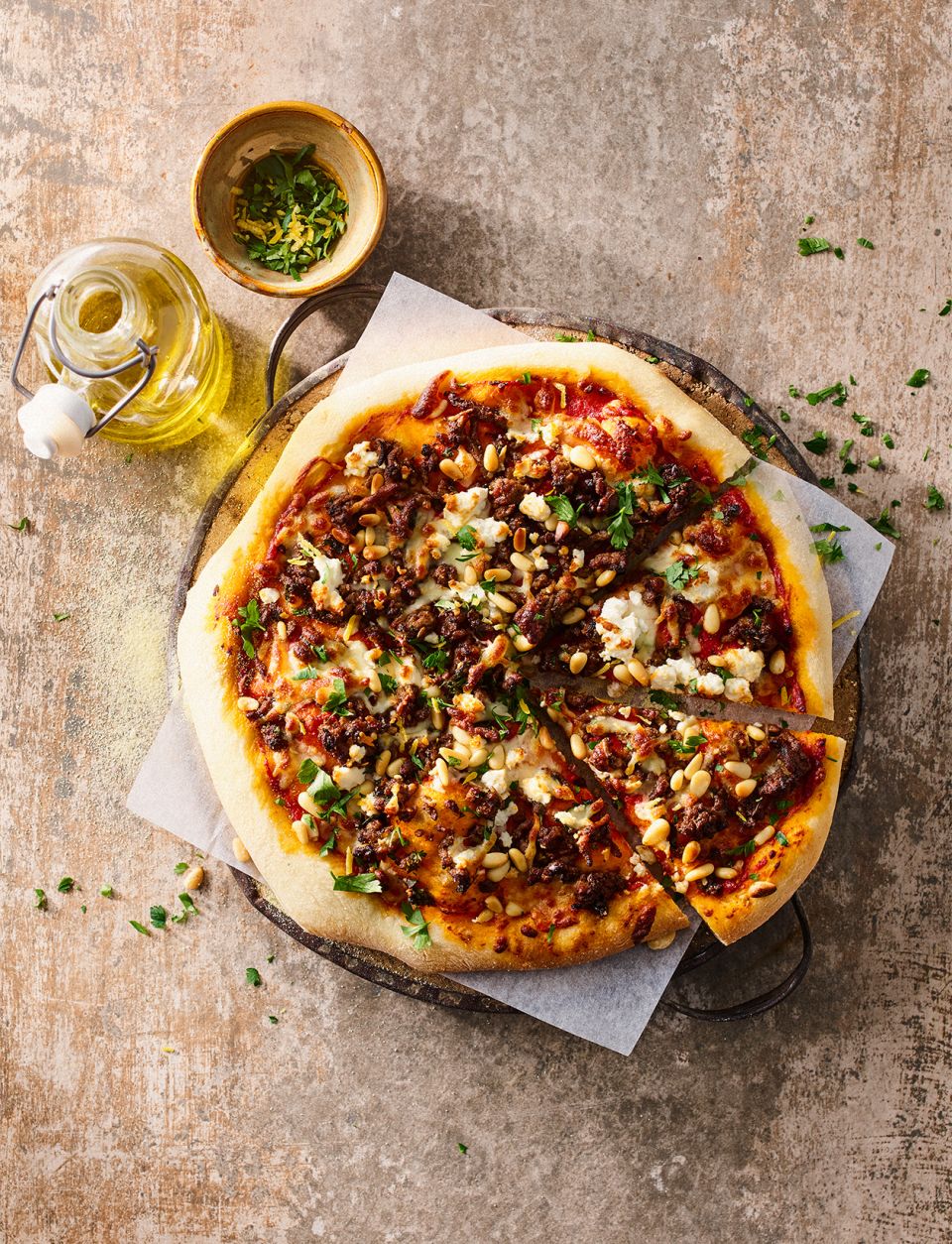 Photograph: Rob Streeter
Put down the takeaway menu and relish the delight of a homemade Turkish-style pizza instead. In step 2, fry the onion in a little oil without the lamb mince, adding the lamb leftovers with the spices, parsley and lemon juice.
5. Leftover lamb ragu
Rustle up a ragu with your leftovers by gently frying chopped onion, garlic and chilli in olive oil with dried oregano. Stir through shredded cooked lamb, tomato purée and a pinch of sugar. Tip in a tin of chopped tomatoes and a splash of water (or leftover gravy) and simmer for a few minutes to heat through. Stir through cooked pasta and top with crumbled ricotta.
Don`t miss

---