Food
3 cool crepes for Pancake Day
It's Pancake Day on 13 February, but hold the lemon and sugar, because these new flavour ideas are flippin' good...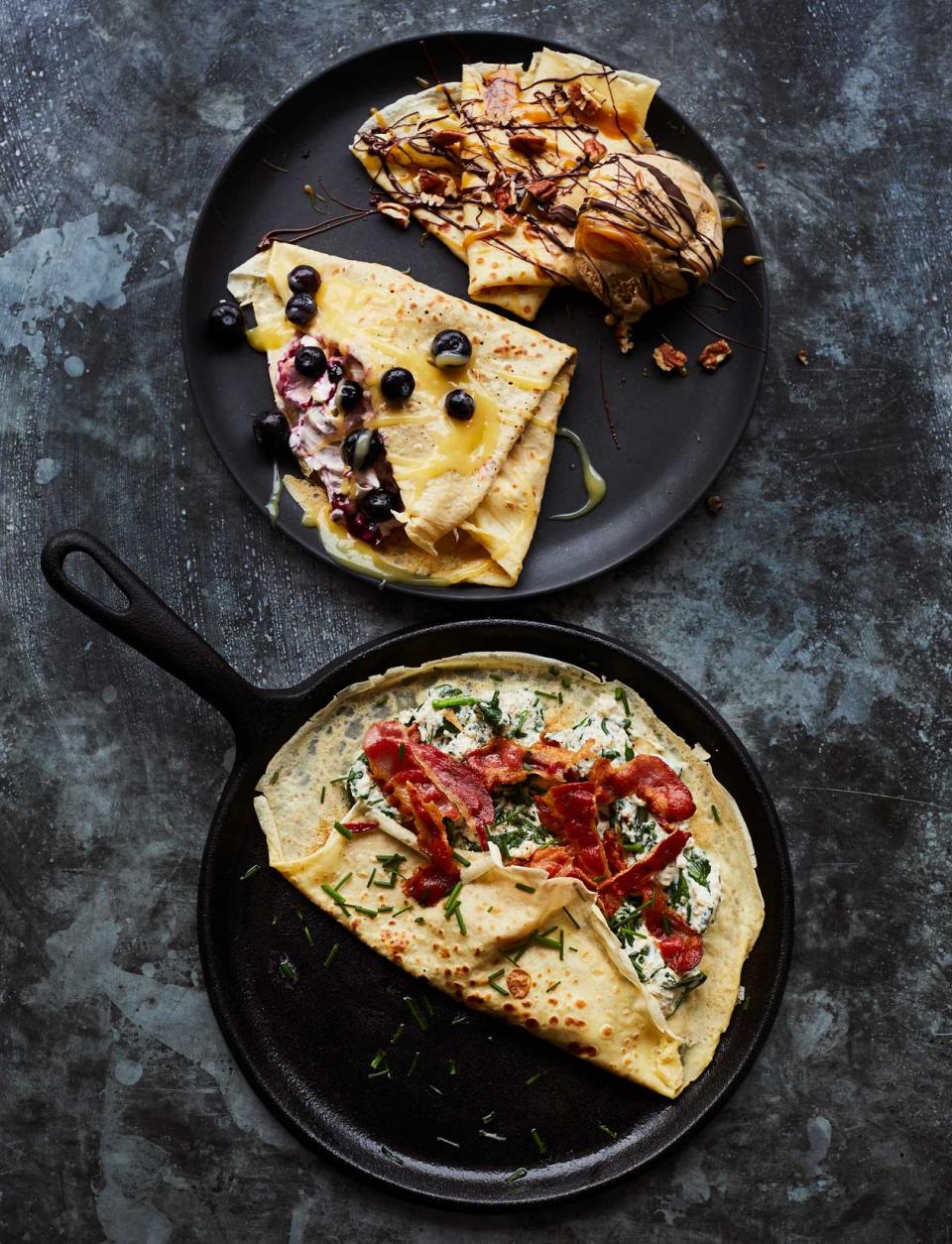 Coffee-caramel
Add a spoonful
 of coffee ice cream to crepes. Drizzle over some salted caramel sauce, then a little melted dark chocolate. Top with a handful of toasted and chopped pecans.
Blueberry cheesecake
Whisk soft cheese with a little double cream to loosen the consistency. Add a squeeze of lemon juice, a grating
of lemon zest and some icing sugar. Stir in blueberry compote or jam, and serve in crepes with a handful of blueberries and a drizzle of lemon curd.
Ricotta, spinach and pancetta
Grill pancetta until crisp. Fry a chopped shallot in olive oil, add a splash of white wine and let it bubble. Add a tub of ricotta, a few handfuls of chopped spinach, seasoning and a little nutmeg. Stir until the spinach wilts, and spoon
into crepes. Add the pancetta and top with chopped chives.
About the author