Food
20 things you need to know about coffee
by Anne Robinson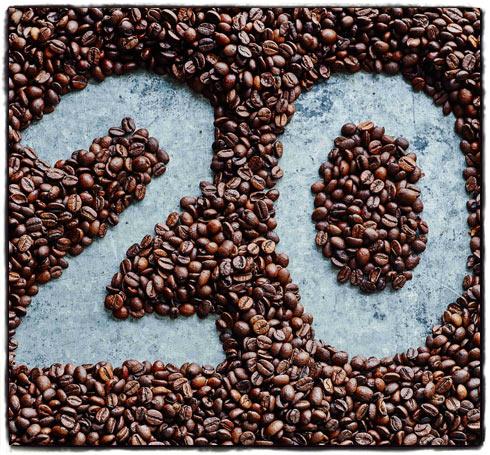 1. The legend goes that coffee was discovered back in the 9th century, when an Ethiopian herdsman noticed that his goats started leaping around after they nibbled the fruit of a particular tree. The first caffeine addicts were born!
2. How much is too much? According to the European Food Safety Authority (EFSA), consuming 400mg of caffeine, spread throughout the day, is safe for most healthy adults in the population. This is the equivalent to drinking four cups per day. Double shot, anyone?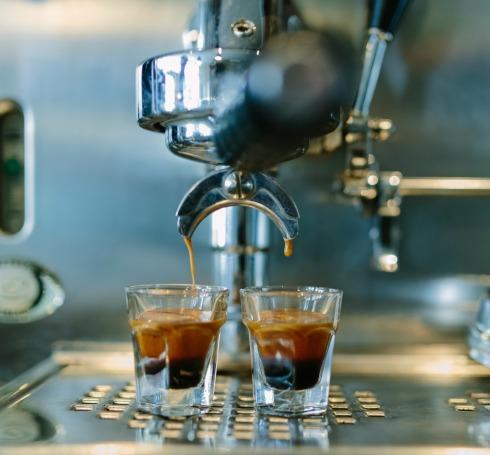 3. There are two main species of the coffee tree: Coffea arabica, which produces Arabica beans, and Coffea canephora, from which Robusta beans are harvested. Arabica beans have a reputation for being superior in quality to rough-around-the-edges Robusta ones, but the latter have a devoted following – and they add a mighty caffeine kick to blends. Try Lavazza Rossa Espresso Coffee, £3.50 (0800 636262; sainsburys.co.uk), which, at 70% Robusta beans and 30% Arabica beans, balances intensity with creamy sweetness.
4. 0% of the world's coffee comes from just four countries: Colombia, Brazil, Vietnam and Indonesia.
5. Coffees from different countries have very distinctive flavours. For novice bean-buyers, James Hoffman, author of The World Atlas Of Coffee (£20, Mitchell Beazley), recommends Colombian coffees. 'I think they're a great starting point. Then, if you decide you want something fruitier and more aromatic, you can move towards Kenya and Ethiopia. Or if you want a heavier, rounder flavour, you can try Brazil and Indonesia.'
6. Coffee plays a big part in many economies – but across the globe, climate change, shrinking pockets of available land and rising production costs can leave growers vulnerable. The first Fairtrade coffee went on sale in the Netherlands in 1988, after world coffee prices plummeted; the scheme was set up to ensure growers were guaranteed a stable price that would cover sustainable farming. Today, that's $1.40 a pound for Arabica coffee, plus an extra 30 cents if it's organic (fairtrade.org.uk).
7. Perplexed by all the packets of coffee on supermarket shelves? James Hoffman has a few pointers to help first-timers buy wisely. 'Firstly, nothing beats freshness – so you want a coffee that's been roasted within the past few weeks. This should be on the packet. Secondly, the easiest shortcut to quality is to buy a coffee from the smallest geographical region. By that, I mean you want something that comes from a single farm, rather than a packet that's labelled with a region. The more traceable the coffee is, the more it will generally cost, but the better it will taste.'
8. When baristas talk about 'dialling in', they're not getting their phones out. The phrase refers to the process of tweaking things like the size of the ground coffee particles, the temperature of the water and how long the whole process takes to create something that tastes just right. If you're serious about good coffee (and don't mind a bit of maths early in the morning), start keeping a note of weights, measures and times to take the guesswork out of your brew. Remember that changing one variable will impact on the others: fine-ground coffee will brew faster than coarse-ground, for example, so you'll need to shorten the brewing time.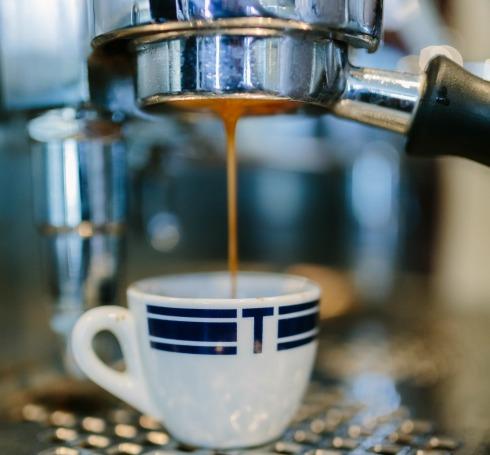 9. Meet your new gym buddy: coffee. The EFSA says that caffeine consumed at 3mg per kg of body weight, in a single dose, 60 minutes prior to exercise, improves performance. 'Studies have shown that in endurance exercise such as running, cycling and rowing, caffeine improves performance,' says dietician Dr Sarah Schenker. 'Caffeine can reduce the perceived level of pain and exertion, too, so you may feel more comfortable while exercising'.
10. In Italy, it's common to wave away the dessert menu and order a sweetened coffee instead. Jacob Kenedy, owner of Bocca di Lupo in London's Soho, recommends a bicerin – espresso, dark chocolate and cream – or caffe allo zabaione, egg yolk whisked into espresso to create an intensely flavoured custard (it's a favourite with Italian nonnas, apparently).
11. If you want to learn how to brew better in your own kitchen, splash out on a coffee course. Edinburgh's Brew Lab has its own Training Lab where you can learn the ropes on a fully functioning espresso bar (from £29,brewlabcoffee.co.uk), and Laynes in Leeds will give you an introduction to making barista-standard coffee at home (£60, laynesespresso.co.uk). If you're looking to go pro, Prufrock Coffee in London's Farringdon runs a highly respected Coffee Training Programme. Start with the half-day Introduction to Coffee (£110, prufrockcoffee.com), where you'll learn how to blind-taste different varieties, and work up to completing a full Speciality Coffee Association Of Europe (SCAE) diploma.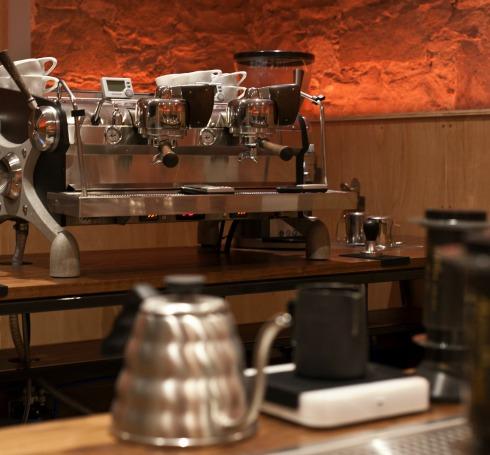 The Training Lab at Brew Lab in Edinburgh
12. True coffee aficionados know that the beans are only half the story. 'The milk gives the coffee more flavour than the actual coffee does,' says Marco Arrigo, head of quality at coffee brand Illy and co-owner of Bar Termini, the award-winning cafe and watering hole in London's Soho. His 'signature foam' is made by mixing stable UHT with whole milk from a Lancashire herd fed a special diet. 'It's nostalgia for a continental flavour – you feel like you're drinking it at an Italian service station.' (bar-termini.com)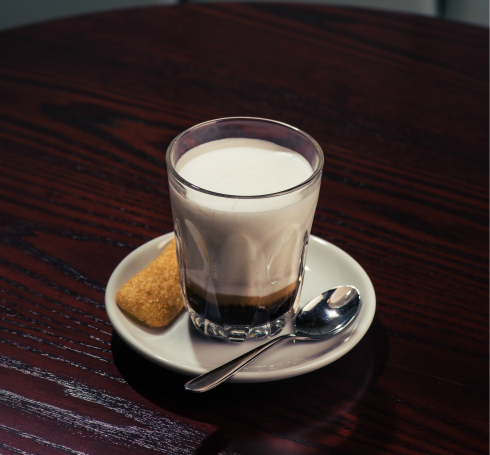 The coffee served at Bar Termini has a 'signature foam'
13. 16% of us visit a coffee shop on a daily basis – and some of the country's best are well beyond the bounds of the M25. Limited-edition book Coffee Shop: North (Dan Saul Pilgrim, £30) a collaboration between graphic designer Dan Saul Pilgrim and photographer Justin Slee, celebrates some of the best independent coffee shops and roasters in the north of England (coffeeshopnorth.co.uk). And Bristol, long a foodie hub, is fast establishing itself as a place of coffee pilgrimage – the ones to watch are Tradewind Espresso (tradewindespresso.com), Full Court Press (fcpcoffee.com) and tiny Small Street Espresso (smallstreetespresso.co.uk).
14. Get your diary out – this year's London Coffee Festival will be running from 6-9 April at the Old Truman Brewery on Brick Lane. Expect roasting demonstrations, food-pairing masterclasses (coffee and smoked oysters, anyone?) and, of course, plenty to drink (londoncoffeefestival.com).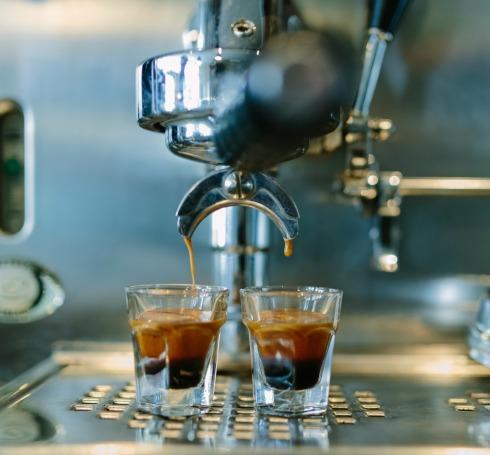 A latte artist gets to work at the London Coffee Festival
15. Hot (or not) on the heels of the pumpkin-spice latte, cold-brew is the latest coffee trend to make its way from the US. Don't get it mixed up with iced coffee, though – this is a whole new bag of beans. Instead of being brewed and poured over ice, the grinds are steeped in cold water for up to 24 hours. The result? Higher caffeine and lower acidity, shifting the focus onto the coffee's natural sweetness.
16. Tonic isn't just for gin… The baristas at cool Swedish microroastery Koppi pour shots of espresso over glasses of tonic on the rocks to create a caffeinated long drink. It's clean, balanced and bright, with a head like a pint of Guinness. If you fancy having a go, it's worth splashing out on a premium tonic water: we love Fever-Tree's Indian tonic water, 500ml, £1.70 (Sainsbury's, as before).
17. If you're big on Vietnamese food, why not give Vietnamese iced coffee a whirl? Strong, sweet cà phê sua đá evolved from the coffee drunk by French colonial settlers. It's sold in roadside stalls all over the country, but you don't have to hop on a plane to sample it – just brew some coffee using medium-ground, dark-roasted beans (try Sainsbury's Fairtrade French Style Coffee, £2, Sainsbury's, as before) and a stainless-steel drip filter, then pour the results over ice and top up with condensed milk, if you like. 'It's incredibly delicious; I use it to flavour crème caramel that I cover with crushed ice, in the traditional Vietnamese way,' says Uyen Luu, author of My Vietnamese Kitchen (Ryland Peters & Small, £16.99) and East London supper-club host (uyenluu.com).
18. Coffee cocktails are on the rise. At Dandelyan, the award-winning bar on the ground floor of the Mondrian Hotel on London's South Bank, they pay homage to South America's most famous export by blending coffee distillate with rum, pistachio-shell orgeat syrup and ancho chile to create the Night Watchman. And in Manchester, coffee-and-cocktail bar Roc and Rye is set to open later this year in a Grade II-listed city-centre building, with beans from Manchester roastery ManCoCo. Stay tuned…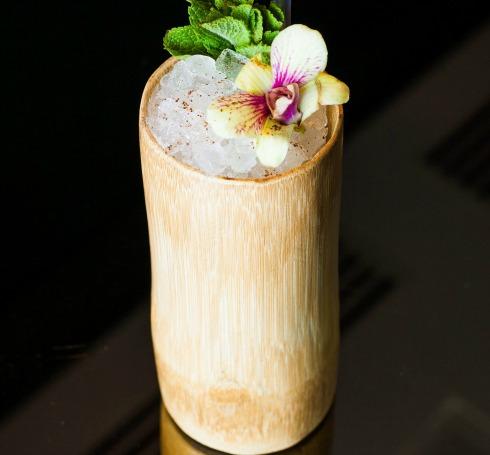 Dandelyan's Night Watchman cocktail
19. We've all seen baristas draw a heart on top of a cappuccino, but some 'latte artists' are seriously skilled, capable of creating everything from swans to dragons. There's even a World Latte Art Championship – this year, it's taking place in Hungary.
20. Most of us have found ourselves in a coffee shop with only the vaguest idea of what half the options mean. Allow us to demystify some of the common offenders... Ristretto. Like an espresso, but punchier – a short shot of coffee extracted with half the water. Macchiato. An espresso topped with a small amount of foamed milk (picture a tiny cappuccino). Cortado. An espresso mixed with roughly the same amount of warm milk, for a smoother drink. Big in Spain, Portugal and Latin America. Flat white. Popularised in the UK by the Antipodean-owned London coffee shop of the same name, this is a single or double shot of espresso blended with foamed milk (rather than topped with it, like a cappuccino would be).
Don`t miss

---