Food
10 tips for cooking with mangoes
Acting food editor Tamsin went to the London launch of the Nevis Mango Festival, an annual month-long celebration on the Caribbean island of Nevis, where over 40 varieties of mango grow. Food writer Natasha Corrett of super food website, Honestly Healthy demonstrated a selection of delicious vegan recipes using mango. Here are some top prepping and cooking tips we picked up...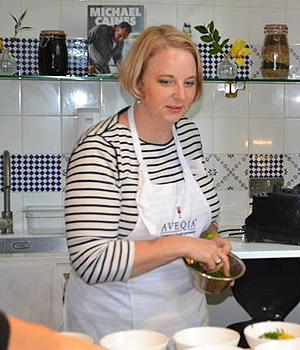 Tamsin getting her cook on at Aveqia
1. Skin colour is not an indication of ripeness - as with apples, different varieties of mango have varying degrees of red 'blush' to the colour of their skin.
2. To test a mango for ripeness, give it a gentle squeeze. It should have a bit of give but not feel too soft, and it will also smell more fragrant as it ripens.
3. If you want to peel a mango, the simplest tool is a swivel-bladed peeler, although a really ripe mango is hard to peel, and is better treated using the 'hedgehog' method.
4. To make mango hedgehogs, slice the cheeks off either side of the flat central stone, keeping your knife as close to the stone as you can. Score the flesh of each cheek in a diamond pattern, then push up from underneath with your thumbs to make the flesh pop up and easy to slice off the skin.
5. Mangoes are a natural tenderiser and are great used in marinades for meat, especially pork chops.
6. Store unripe mangoes in the fruit bowl to allow them to soften and sweeten. Once ripe, keep in the fridge but eat at room temperature to maximise the flavour.
7. When making a mango salsa or relish, try puréeing a quarter of the flesh and stirring it through the chopped ingredients for a velvety texture. A fruity salsa makes a good contrast to the heat of a curry or a spice-rubbed piece of chargrilled meat or fish. For Christmas, Peter Gordon's gammon with mango, cashew and coriander salsa is a winner.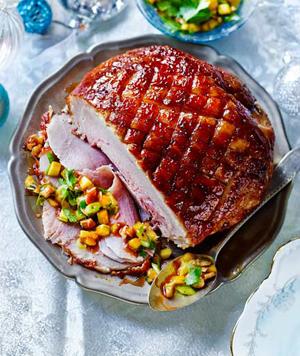 Peter Gordon's mango gammon
8. Mango adds body and flavour to a smoothie; frozen works just as well as fresh, and has the added benefit of chilling your drink. Try a blend of mango, raspberries, orange juice and a dollop of Greek yogurt. Or this simple orange, passionfruit and mango smoothie.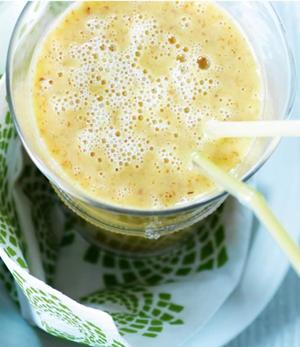 Orange, passionfruit and mango smoothie
9. Mango chutney is made using sour unripe green mangoes, which have white flesh - these aren't generally available in supermarkets but can be found in ethnic stores.
10. Mango loves: lime, chilli, pepper, fish sauce, soy, coriander, coconut, raspberries, white chocolate, creamy desserts, seafood, chargrilled fish or meat. Try Tamsin's mango, lime and passionfruit parfait for an easy peasy dinner party dessert.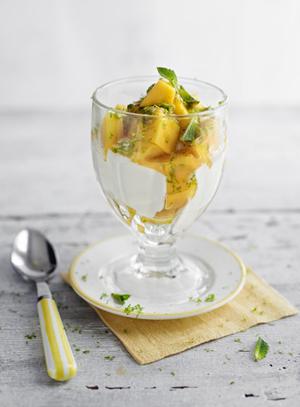 Mango, lime and passionfruit parfait
The Nevis Mango Festival event took place at Aveqia.
About the author