Food
10 minutes with... Olly Smith
by Charlotte Davidson
Wine guru Olly Smith shares his secrets on finding the perfect pairings for your dinner party dishes and the new wine/food combo to serve your guests this festive season...
How did you get into the world of wine and food?
I've always believed that wine really belongs with flavours on the table and that's where the heart of it lies. Your wine can contrast with flavours or mimic them. Embrace the flavours that you love, as there's no dish you can't find a wine for. And, if you're in the mood for a particular type of red, you can choose a meal to go with it – doing it that way is also good fun.
How would you pick a wine to pair with your chosen dish?
The first thing to do is to pick a quality wine; if it has layers of flavour and different aromas and the flavours linger, it's an indication that it's good quality. The next thing to consider is what the biggest flavour on the plate is. Then you can link back to the wine and think about similar flavours. Another tip is to pick a wine that is from the same region as your dish, as the flavours tend to grow up together. Mozzarella and Prosecco are a perfect example because they are balanced but they contrast in texture – the creamy mozzarella against the bubbly Prosecco.
Why is chocolate and wine such a good pairing? And how would you go about thinking that kind of pairing through?
Pairing chocolate with wine works so well because they can both have a really strong sense of origin. Much like whole dishes, you can contrast with a chocolate or you can match it. If you are matching it, then always make sure your wine is a little bit sweeter than your chocolate – that's the key. For example, pairing vintage port with a dark chocolate (with a high cocoa content of 80% to 90%), that's what I call the Black Forest gateau effect. The bitterness from the dark chocolate allows the port to taste sweeter, too. You can also pair to an ingredient within the chocolate, for example, pairing Lindt Excellence touch of sea salt with a Prosecco. This brings out the saltiness of the chocolate and it's a really lovely flavour and texture contrast as well.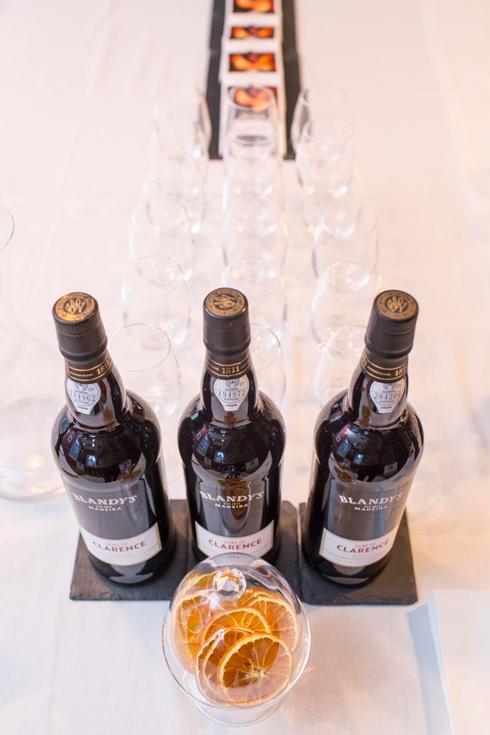 What's your favourite wine and chocolate pairing?
An orange flavoured chocolate with a Madeira because they are spot-on intensity-wise. The sweet orangey characters mimic each other beautifully.
How important are food trends in the world of wine?
They're huge and are a massive influence in the world of wine. I'm always inspired whenever I eat out because chefs inevitably love the wines that go with their food and they also love playing with their pairings. It's like finding hundreds of different possibilities every time I go to a restaurant.
A current example is José Pizarro, as he's using great combinations that were a little bit overlooked, specifically in pairing his tapas with sherry. Not a lot of people were drinking sherry and José has put it back on the map.
What is next in wine?
We're going to start to see wine from other corners of the world where it is less familiar, like Romania and England. White wine from England blows my mind; 90% of the sparkling wine I have in my cellar is English and its not because I don't love Champagne – I've become convinced about the quality of our local bottles. I also think South Africa is the one to watch for fine wine.
What's your favourite Christmas tipple?
I love sherry, as you can access really old aged wines that have been meticulously looked after but don't cost a fortune. Lots of supermarkets have fantastic options to choose from, too.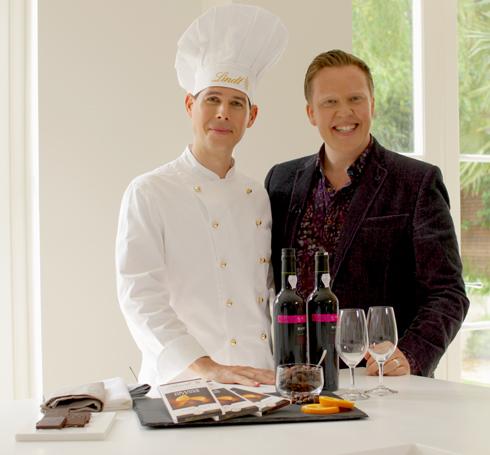 For any wine related questions, or to share a virtual glass, you can tweet Olly at @jollyolly
Olly Smith has teamed up with Lindt Excellence to create a series of chocolate and wine pairings, perfect for the festive season. To find out more, visit the Lindt Excellence YouTube page.
Don`t miss

---