Food
10 minutes with Jason Atherton
by Sarah Alcock
Somehow, super-chef Jason Atherton manages to run his flagship Pollen Street Social restaurant in London alongside an army of restaurants worldwide, including outposts in Dubai, Hong Kong, New York, Shanghai, Singapore and Sydney. Oh, and he makes time for his wife and two daughters. We managed to grab him for 10 minutes to ask about his influences, his ethos and why the word 'social' comes up time and time again in his work.
'I've had chefs with amazing CVs who just can't hack it.
All I'm interested in is – can you work hard? Are you capable of standing a bit of pressure? Do you want to learn and are you crazy about food? Those, for me, are the biggest things.'
'I wouldn't have stayed with Gordon [Ramsay] for 10 years if I hadn't thought he was a superstar.
He equipped me to be a successful global restaurateur and I wouldn't be where I am today without him.'
'Thomas Keller really inspires me...
Some friends were telling me that they went for their wedding anniversary meal at The French Laundry [in California] and their car broke down just outside Napa. They phoned the restaurant to tell them they were going to be late, so Thomas – the head chef – sent his personal driver out to where they were to fill their car up with petrol, got them to the restaurant, then poured them each a glass of Champagne and said, 'Right, just relax.' They had the best night ever. Things like that just really inspire me.'
'The word "social" is very close to me.
My mum's side of the family are all from mining villages in the north of England and all I remember as a kid was my grandad, uncles, and everyone we knew used to come up from the mines, go home for a bite to eat, then go to the social club – have a few pints, play snooker, play darts.
'I came to London with £5 in my pocket.
Now I'm 44 and opening a £3 million restaurant in Mayfair. It's my little social club in the centre of town, where people can just come and hang out.'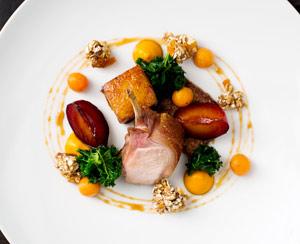 'It's a catch-22 situation...
I'd like to see my kids more, of course I would – but then I wouldn't have a successful business and they couldn't go to a nice school, so what do you do? It's a catch-22 situation – you've got to just stop thinking about it and get on with you life.'
'I think the next big UK food trend is going to be Middle-Eastern cuisine...
Restaurants will adopt more Syrian, Lebanese and Emirati cuisine.'
'I'm obsessed by meatballs at the moment.
When I was in New York recently I went to a restaurant called Carbone. It's a Michelin-star restaurant in Greenwich Village. It's based on a 1950s Italian Mafia red sauce joint, but it's done in a really sophisticated way.'
'Pastry is a discipline a lot of chefs don't learn...
For a large part of my career I was a pastry chef. I was pastry chef with Chez Nico, I did pastry at Marco Pierre White's. Every restaurant I worked in, I always made sure I spent time on the pastry – it's a discipline a lot of chefs don't learn and then, when you open a restaurant, the meal falls off at the end. If you look at all the reviews of our restaurants, people say one of the highlights is dessert – that's because we put a lot of effort into it.'
'One of my chefs got to a crunch point in his career...
I said to one of my chefs, Alex Craciun, who came to work with me at Maze years ago, "You can't work with me forever, what do you want to do?" And he said, "Well, I'm obsessed with Japanese cuisine." So I said: "Why don't we start a small Japanese Izakaya [bar and restaurant] together?" He needed to immerse himself in Japanese culture, so I put him on a plane there and spoke to all my Japanese chef friends, like Yoshihiro Murata at Kikunoi and the chef at RyuGin. He has just got back after six months and his food is incredible. Now he's busy getting ready for the opening of our new restaurant, Sosharu, in November.'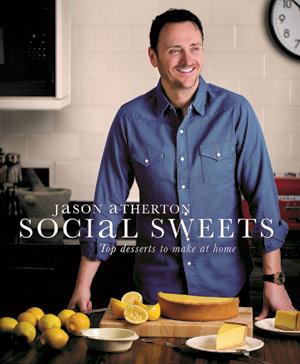 Jason's new book, Social Sweets (Absolute Press, £25) is out now.
Don`t miss

---