Easy strawberry jam
Makes
About 1.25 litres
|
prep
15 mins
|
total time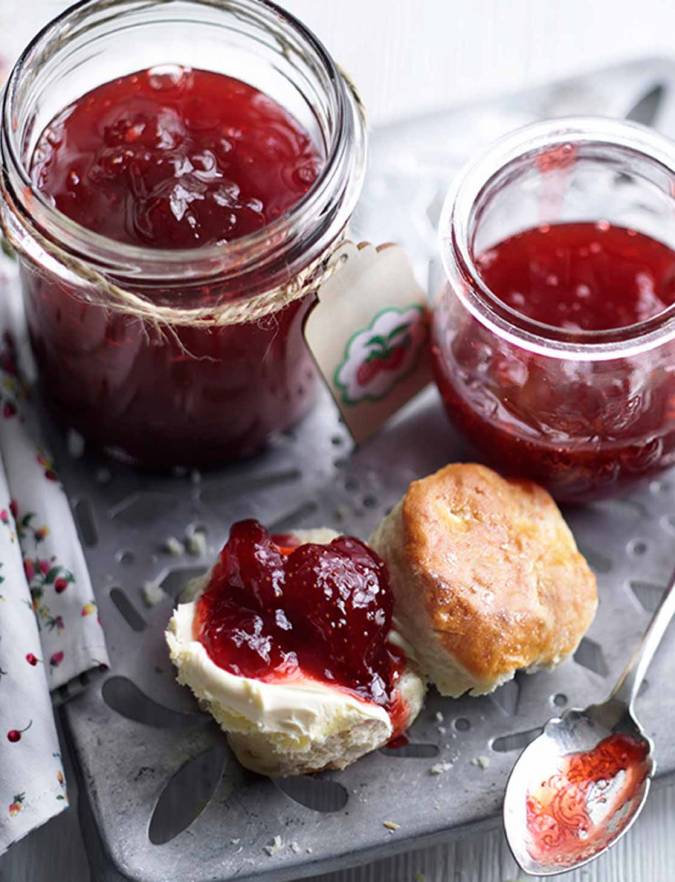 Ingredients
1kg strawberries, not overripe, hulled and halved

juice of 2 large lemons

1kg jam sugar
Put all the ingredients into a bowl and stir to combine. Leave the mixture to macerate for 2 hours, which will give the fruit time to release its juices.
Transfer the mixture to a large saucepan or preserving pan and stir over a gentle heat for 10-15 minutes until the sugar has dissolved.
Increase the heat and bring to a rolling boil and continue to boil the jam for 8 minutes, or until it reaches setting point(see Kitchen Secret).

Tip Use the wrinkle test – put a spoonful of the hot jam on a cold saucer (that's been in the freezer for 15 minutes first), leave it for a minute, then push your finger into the jam. If it wrinkles, the jam is set.

Leave the jam to cool for 20 minutes, then transfer to warm sterilised jars and seal with tight-fitting lids.