Sponsored: Thai red curry from The Vegetarian Butcher
---
Prep time: 20 mins
Total time: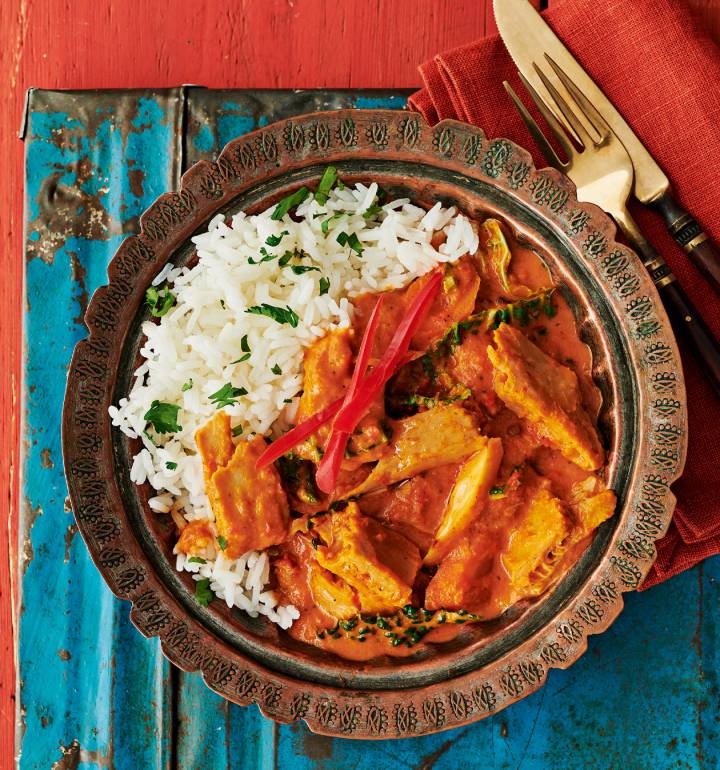 Sponsored: Thai red curry from The Vegetarian Butcher
---
Prep time: 20 mins
Total time:
---
See more recipes
Ingredients
2 x 160g packs What The Cluck chicken-style chunks
1 tbsp oil
4-6 tbsp vegan Thai red curry paste, to taste
400ml lighter coconut milk
1 parsnip, sliced diagonally
1 carrot, sliced diagonally
1⁄4 small Savoy cabbage, shredded
coriander rice and sliced chilli to serve
Step by step
Heat the oil in a saucepan and sizzle the curry paste (adjust the amount according to how much spicy heat you like), stirring, until fragrant.
Mix in the coconut milk and bring to a simmer, add the parsnip and carrot slices and cook for 4 minutes.
Add the What The Cluck chunks; simmer for 5-7 minutes until the veg are tender. Add the cabbage about 3 minutes before the end of the cooking time. Serve with coriander rice, garnished with sliced chilli if you like.
Don't miss

---