Ham hock, broad bean and new potato salad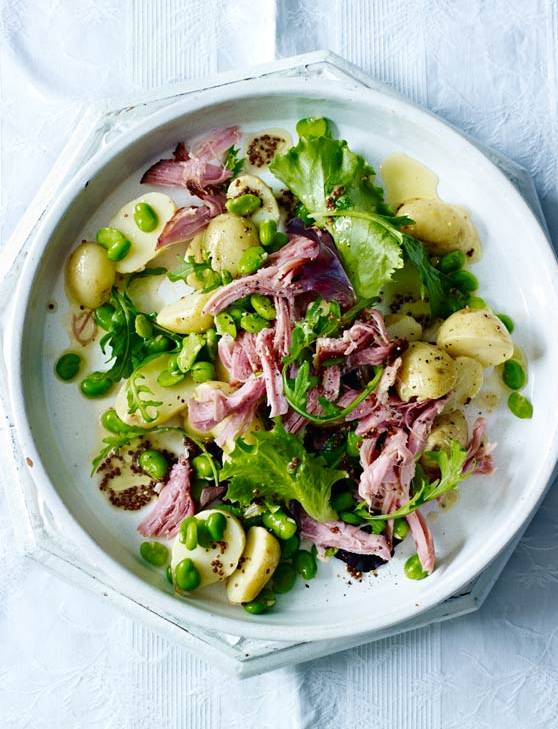 Nutritional information (per serving)
See more
Ingredients
150g podded broad beans

350g baby new potatoes, halved

1 garlic clove, crushed

1½ tbsp wholegrain mustard

1 tbsp cider vinegar

4 tbsp rapeseed or olive oil

1 x 80g pack sweet herb salad leaves (or similar)

1 x 110g pack shredded ham hock (or buy cooked gammon shank from the hot food-to-go counter)
Bring a large pan of salted water to the boil. Cook the broad beans for 2 minutes, then remove with a slotted spoon to a bowl of cold water. Cook the potatoes in the same pan for 15 minutes, or until tender, then drain.
Meanwhile, whisk together the crushed garlic, mustard, vinegar and oil with a large pinch of salt and plenty of freshly ground black pepper. Squeeze the broad beans
from their skins (or leave them as they are). Toss half the dressing with the potatoes.
Divide the salad leaves between 2 plates. Toss the broad beans and ham hock together with the potatoes and pile them on top of the leaves; drizzle with the remaining dressing.