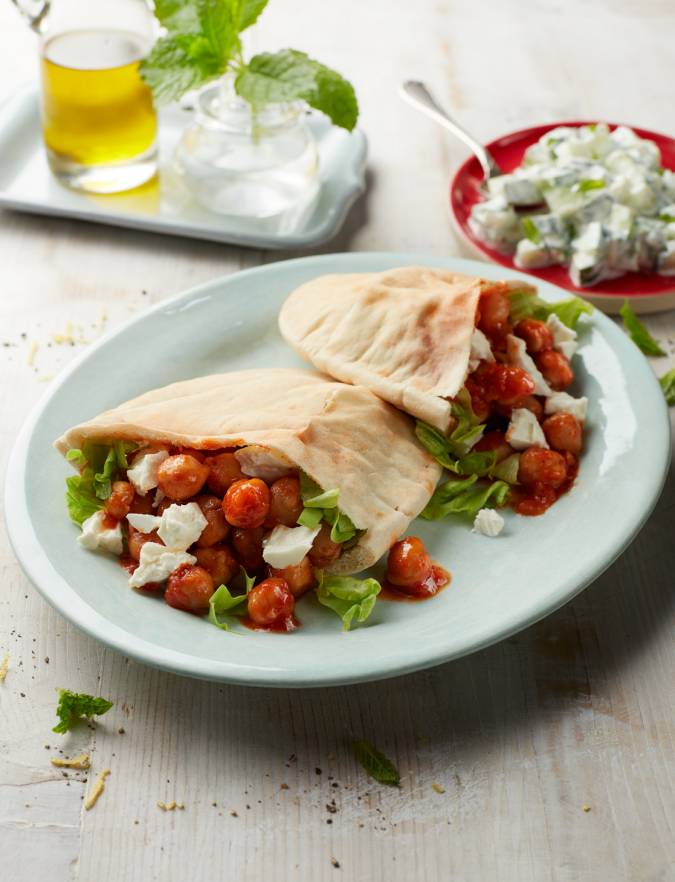 Nutritional information (per serving)
See more
Ingredients
½ cucumber, diced

4 tbsp Greek-style natural yogurt

2 tbsp chopped mint

a squeeze of lemon juice

2 pittas

75g iceberg lettuce, shredded

1 x 355g jar Odysea chickpeas in tomato sauce (or baked gigantes beans)

50g vegetarian feta, sliced thinly
Make a tzatziki-style salad by combining the diced cucumber, yogurt, mint and a squeeze of lemon juice, seasoning to taste.
Warm the pittas in the toaster, then cut each one in half to make 2 pockets. Pile in the shredded iceberg then spoon in the chickpeas in tomato sauce. Top with the feta and serve 2 pockets per person, with the tzatziki-style salad alongside.
We adore these richly flavoured chickpeas in tomato sauce; fabulous with feta cheese.