Barbecued mackerel with toasted fennel and chilli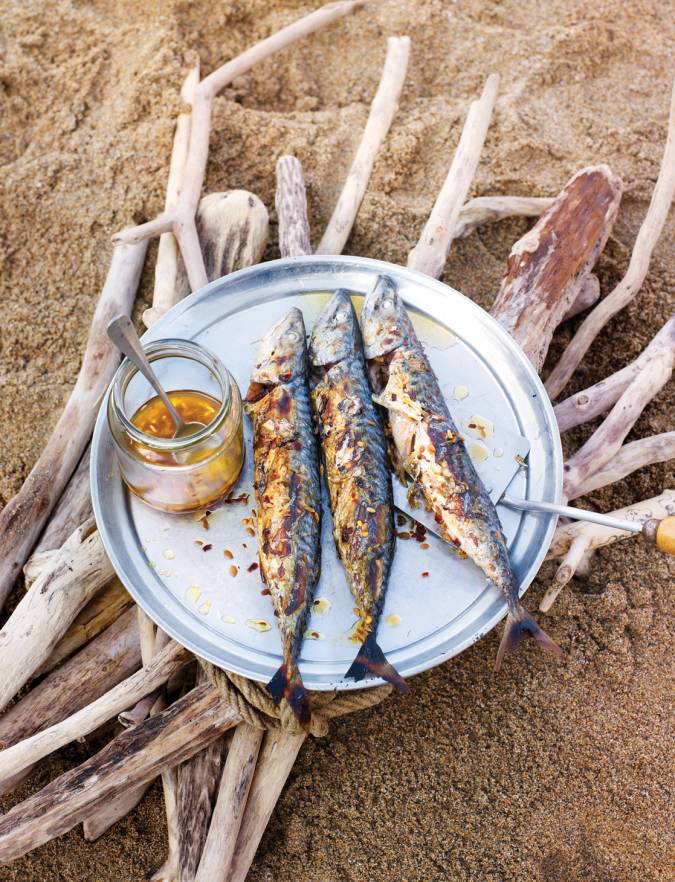 Ingredients
6 tbsp olive oil

2½ tbsp cider vinegar

½ tsp crushed dried chilli flakes

½ tbsp toasted and lightly crushed fennel seeds

4 whole mackerel
Prepare the barbecue to medium until the coals turn a pale grey colour. Put the olive oil, cider vinegar, chilli flakes and fennel seeds into a lidded jar. Season and shake to combine (you can prepare this at home to take with you if you're going to the beach).
Score the flesh of 4 prepared mackerel, brush a little of the dressing over and barbecue for 4-6 minutes each side or until cooked through, basting with the dressing as they cook. Serve simply, with an extra drizzle of the dressing, lemon wedges, salad and crusty bread.

Tip If you can't get whole mackerel (you can find them on the fish counter) you can use mackerel fillets. Barbecue or chargrill for 4 minutes on the skin side then 1 minute on the flesh side.
Fresh mackerel is fabulous cooked on the barbecue, whether you're on the beach or at home. Bring out the flavour with a simple dressing.