Travel
Eat your way around Zagreb
Anne Robinson tastes her way around the captial of Croatia, a melting pot of delicious cuisines and traditional dishes...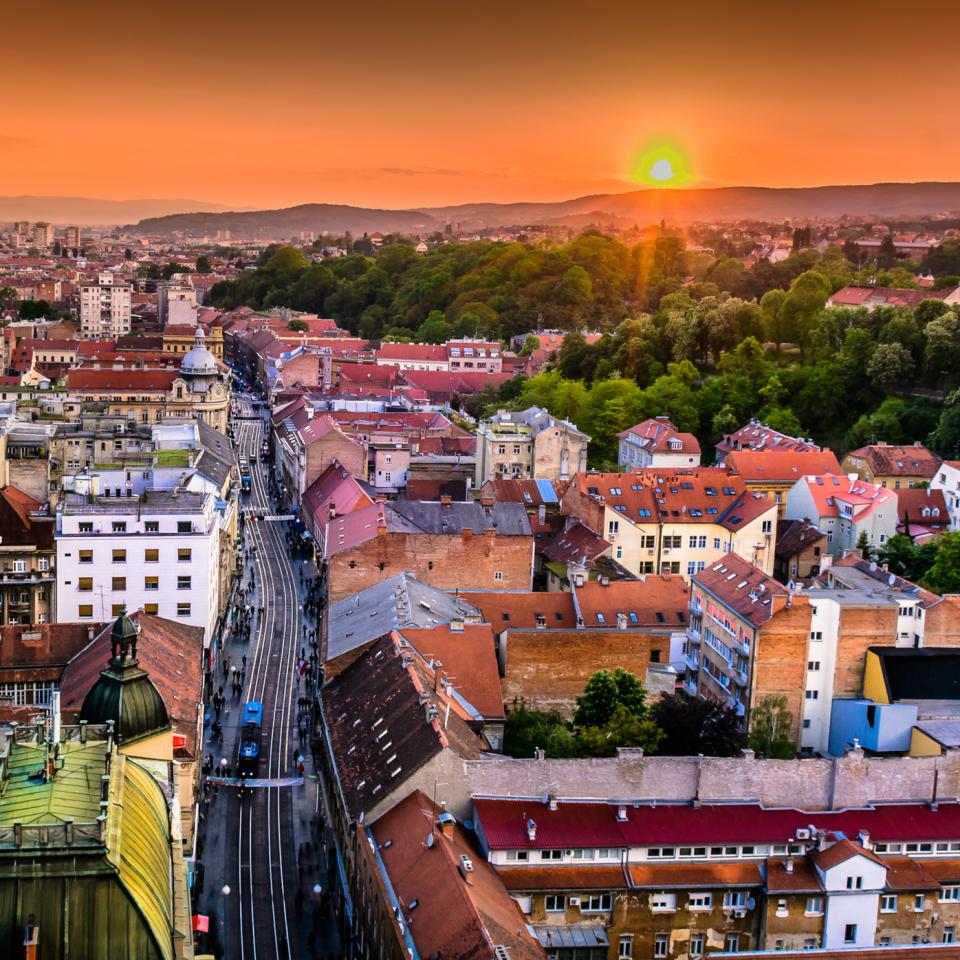 I've always been a huge fan of Croatia's sun-kissed Dalmatian coast, but have been increasingly intrigued by the idea of Zagreb, the country's capital, with its rich cultural heritage and vibrant cafe culture.
When I arrive in a city for the first time, I like to get straight out of the hotel – in this instance the central, cheap and cheerful Arcotel Allegra Zagreb – and explore. I often get spectacularly lost, so this time I enlist the services of guide Darija Gotic, who whisks me and my boyfriend off to explore the Lower Town.
Our first stop is Trg Bana Jelačića, a large square surrounded by shops and restaurants. We wind through flower stands and up the hill to Dolac market – the daily market where local food producers have been selling their home grown wares since 1930. The locals call it 'The Belly of Zagreb'. This feast of fruit and vegetables is held every single day, but it's at its liveliest on Friday when fresh fish arrives from the coast.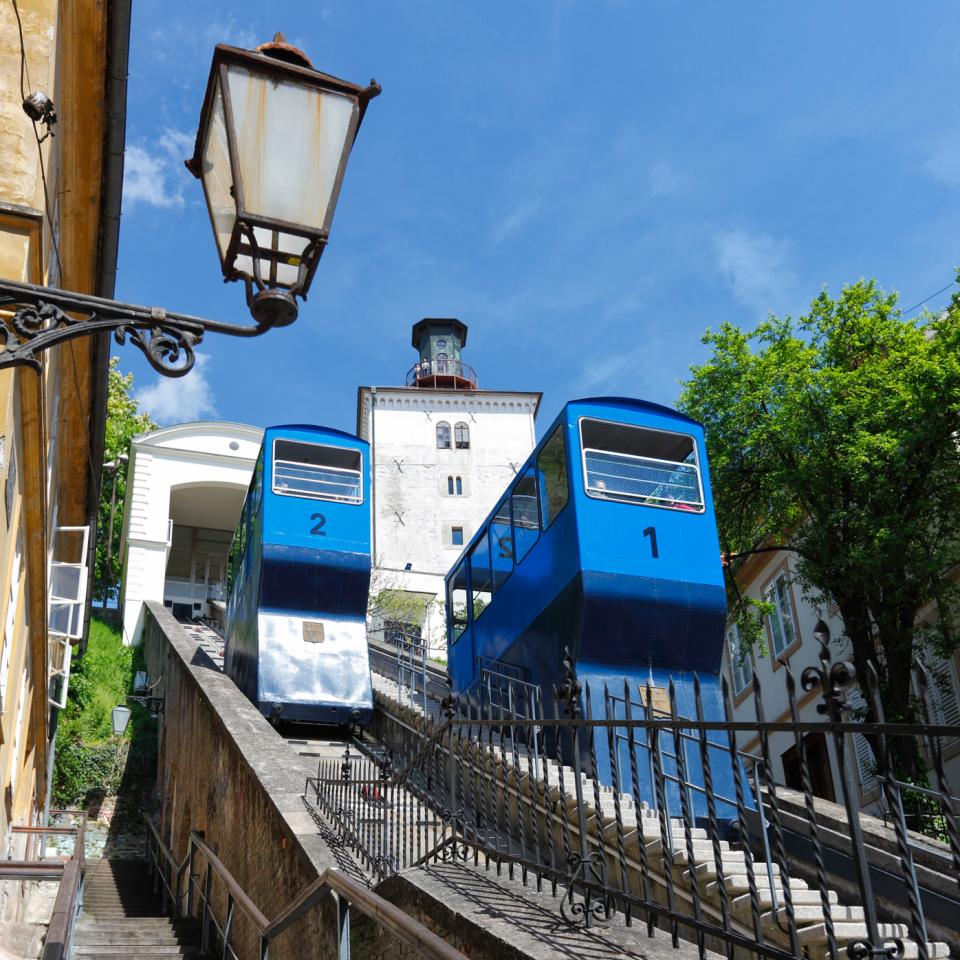 You'll also find a number of award-winning museums in this part of town. My favourite is The Museum Of Illusions, where there are magic mirrors that rather amusingly reflect one person's face onto another and a huge optical illusion exhibition. The nearby Botanical Gardens are a great place to catch your breath. Shady and secluded, the gardens feature as many as 10,000 plants from across the globe and a terrapin-filled pond.
Soon it's time for dinner. Cuisine in Zagreb is a smorgasbord of influences – largely because Croatia straddles both the seafood dominated Mediterranean and schnitzel-and-strudel- loving Central Europe.
At modern Vinodol 
restaurant in the Teslina district,
we try local smoked ham,
a real delicacy. It's served on a platter with Pag island cheese – a hard, piquant sheep's cheese with a taste somewhere between Parmesan and mature cheddar. The restaurant's most famous dish is the veal baked 'en peke' – meat and potatoes placed under a cast-iron lid that is covered with hot embers and slowly baked for several hours. The result is tender and tasty.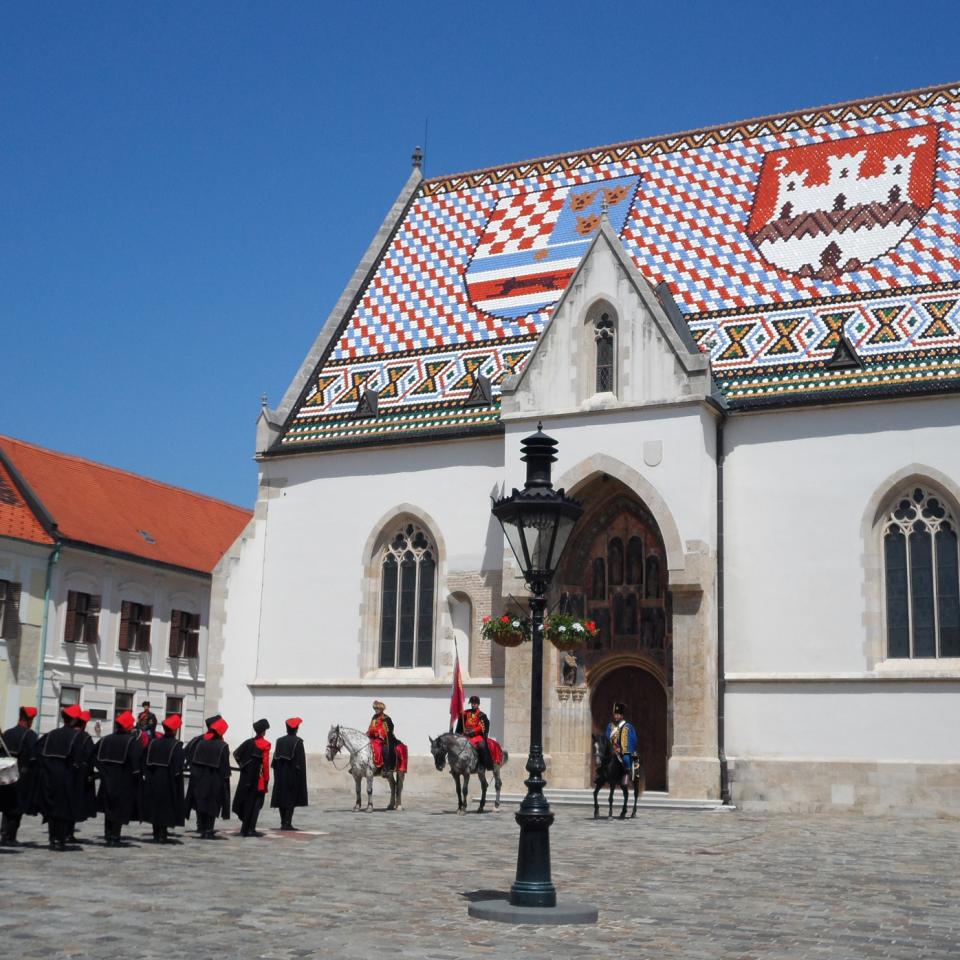 We then explore the 'Cest is D'Best' festival – a week- long annual celebration of circus and street theatre, where we witness street-artist Agro the Clown holding up an intersection of traffic, to entertain hundreds of people.
After a good night's sleep and a hearty hotel breakfast, we meet Darija again to visit the Upper Town. It's Saturday morning, and locals pack out the pavement cafes. Stop on Tkalčićeva Street on your walk to the Upper Town. It's a hub of social life, with a long and colourful pedestrianised zone filled with comfy Viennese-style cafes and bars.
From here you can climb up to the Upper Town by foot, or ride the funicular. The 66-metre-long track is one of the shortest passenger cable car in the world, with the journey taking just 55 seconds. It's here, on the higher ground of the city, that we find Gradec, a peaceful district of ancient mansions and quiet squares, reminiscent
of Prague. At noon, we watch the intensely dramatic changing of the guard (every Saturday and Sunday from late April to 1 October).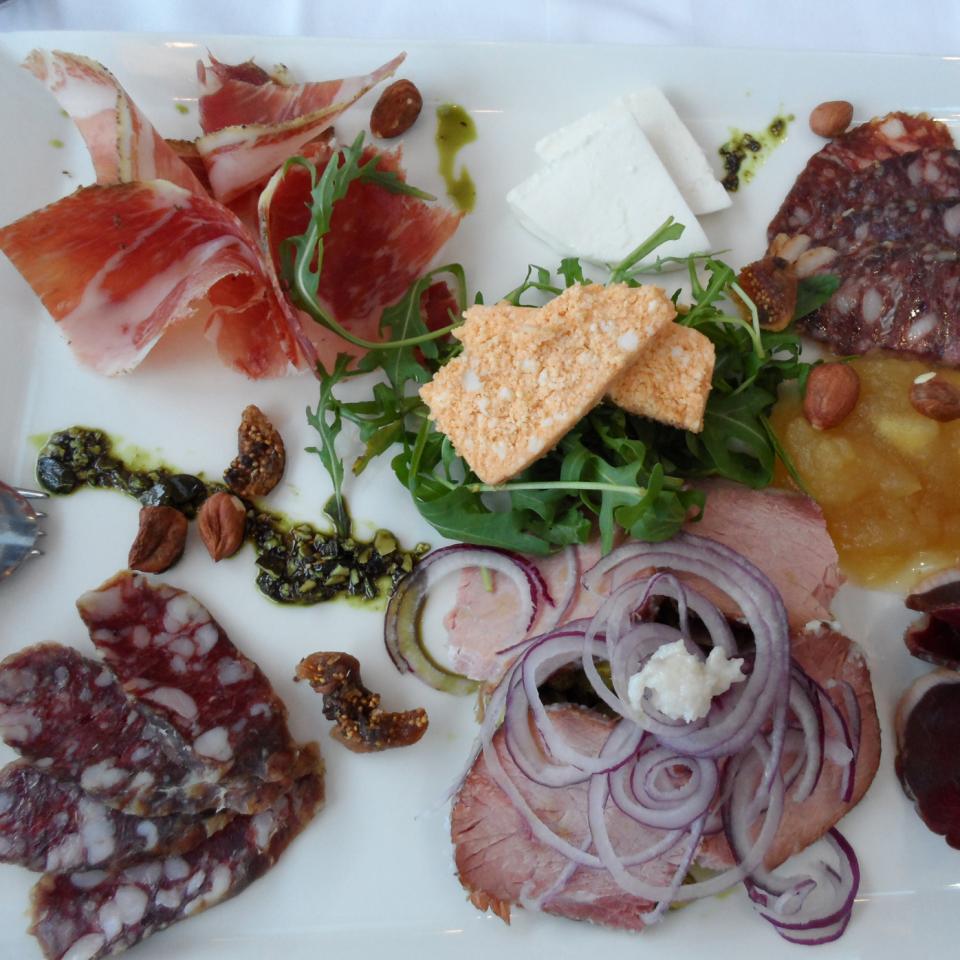 In need of some refreshment, we stop at the restaurant Agava, where the chef treats us to ravioli stuffed with seafood and topped with the most gorgeous black truffles from Istria. A second starter, substantial enough to be served as a main, is strukli, a locally popular pastry and cheese dish: large parcels of dough filled with cottage cheese and drizzled with sour cream, resulting in something not dissimilar to lasagne (without the meat).

After a delicious main of
risotto with prawns and 
burrata cheese, it's time
for a slice of their special 
chocolate cake. The chef
 starts drizzling the cake
with olive oil at the
 table, which we soon discover has been infused with oranges, and adds a light and fruity layer of flavour. What better way to finish off a wonderful weekend than with a walk in the historic Upper Town, where 200 19th-century gas street lights are manually litevery evening. It seems that joining the European Union in 2013 has done nothing to dampen Croatia's passion for all things local: local wines, local ingredients, local products and a typically local emphasis on the good things in life. And nowhere better is this illustrated than in Zagreb.
Getting there
Croatia Airlines flies
to Zagreb eight times a week from Heathrow. Anne stayed at the Arcotel.
About the author