Travel
The best Paris patisseries for cake lovers
by Katy Salter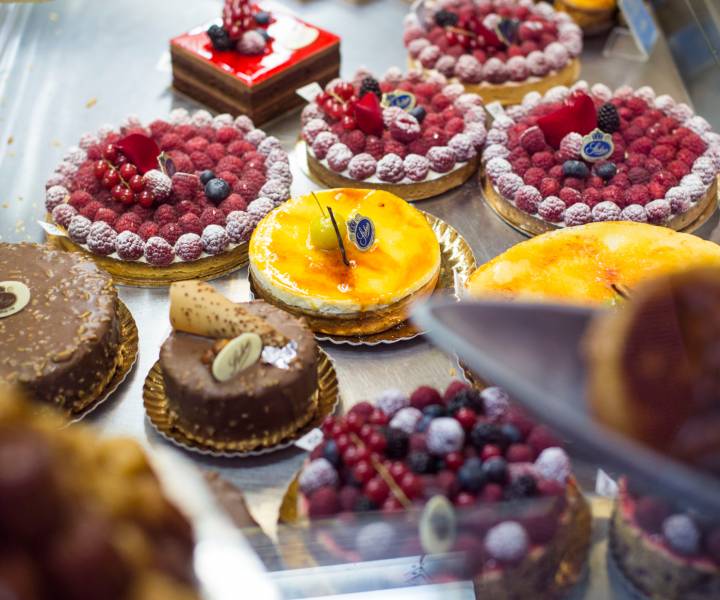 Image: Laura Edwards
How far would you travel for the perfect croissant? If you're serious about pastry, there's only one answer. Head straight to Paris.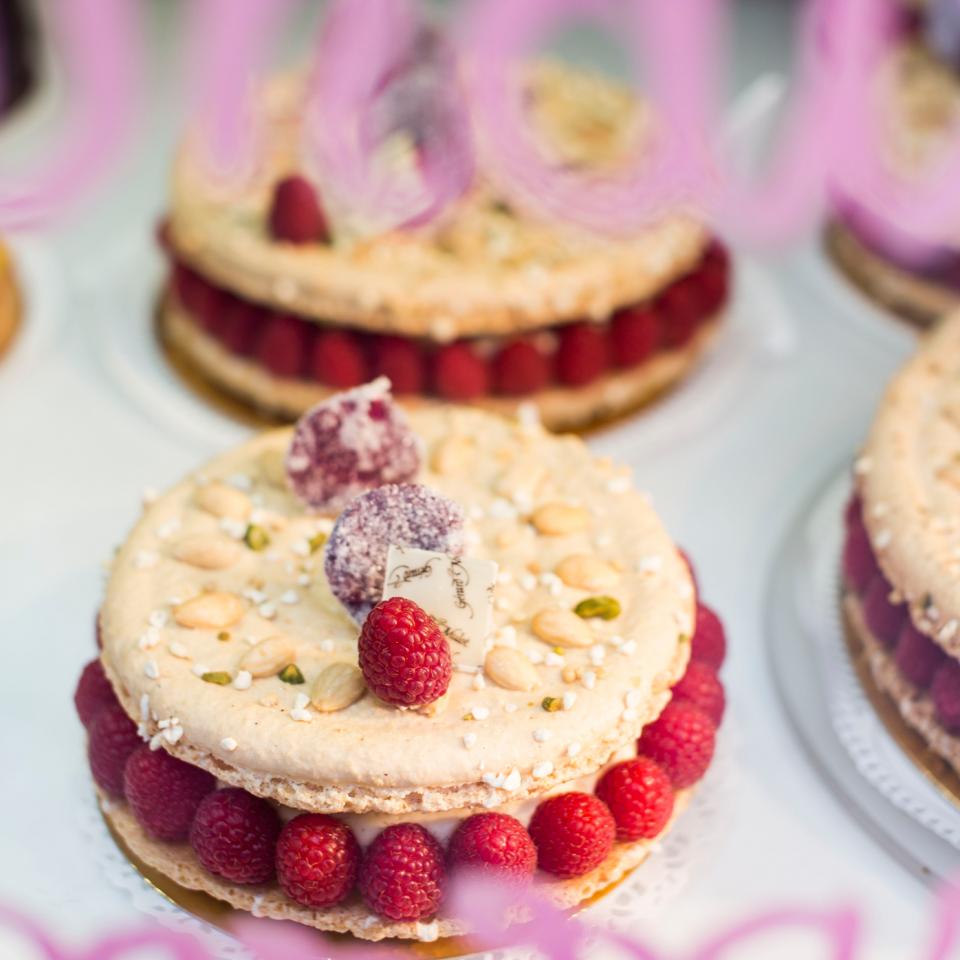 Image: Laura Edwards
It's a big city, but the top patisseries tend to cluster in certain arrondissements. Allowing for random closing hours (a Paris tradition), I had the start of a plan.
First stop: Saint-Germain-des-Prés. Once boho (Hemingway, Sartre and other writers hung out here), now seriously chic. No wonder Pierre Hermé chose the area for his flagship 'boutique' pastry shop. Inside, everyone has come for one thing: the macarons. They have imaginative flavours: rose and quince, jasmine tea with mango, green tea and sesame. I buy a selection, along with a bigger treat – an ispahan. This beautiful fuchsia meringue is topped with a rose petal and filled with fresh raspberries and lychee and rose ganache.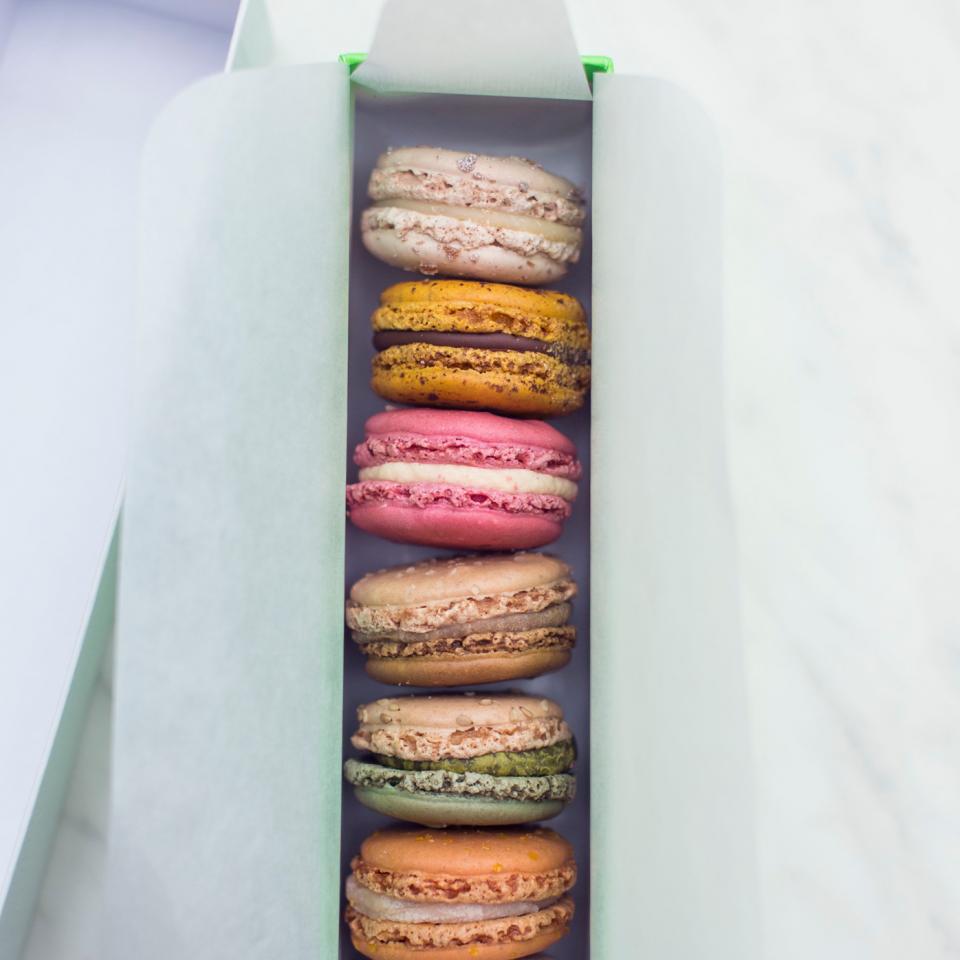 Image: Laura Edwards
Next up is two of the city's cutting-edge bakeries, both a schlep down the Boulevard St-Germain. La Pâtisserie des Rêves is the stuff of a cake-lover's dreams. In the middle of this shop there's a giant millefeuille and a Gâteau St-Honoré finished with perfect twists of bright-white cream. But I don't have €30 to spend just eating a gateau on the street, so I get a canelé from the baskets of baked goods, before heading a few doors down to Des Gâteaux et du Pain.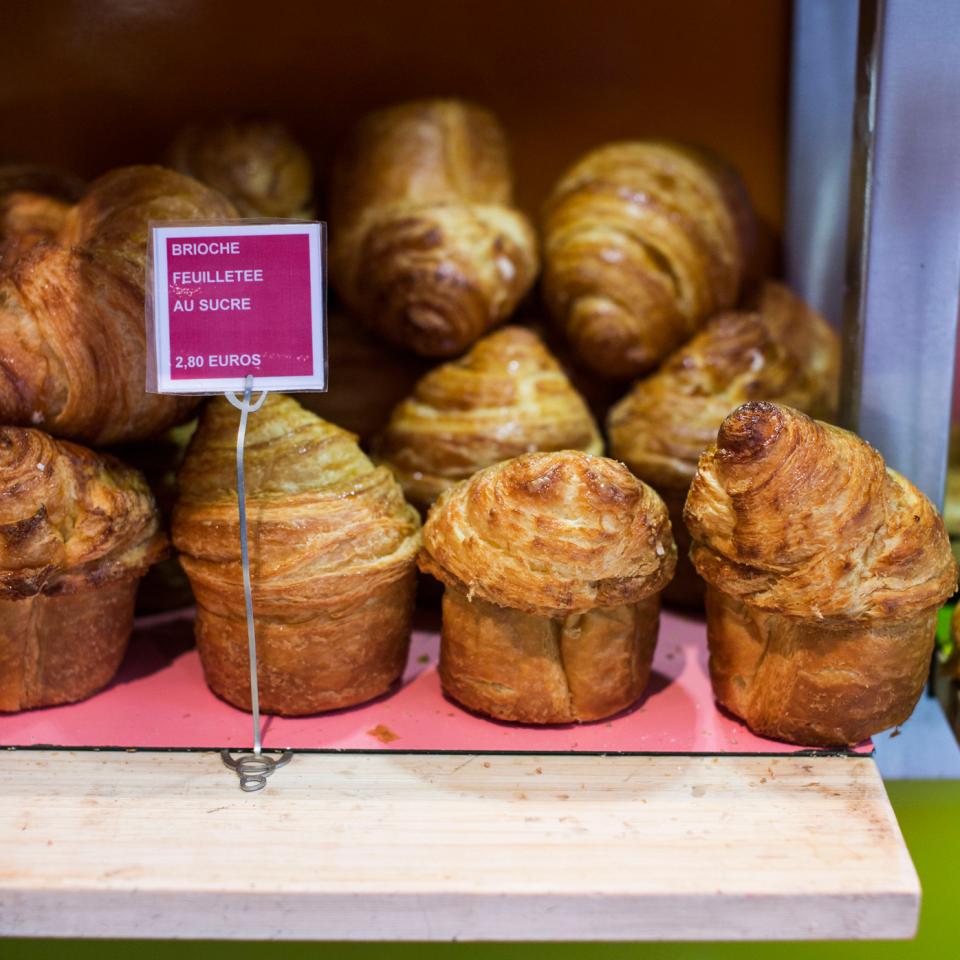 Image: Laura Edwards
There are many big-name bakers in Paris, but Claire Damon is one of the few women to break into the pastry gentlemen's club. Her boutique is as fancy as a Louis Vuitton store. Staff in black uniforms guard display cases, each housing a stunning confection such as the Kashmir – a bright orange dome fragranced with saffron and Sicilian orange. It tastes as good as it looks.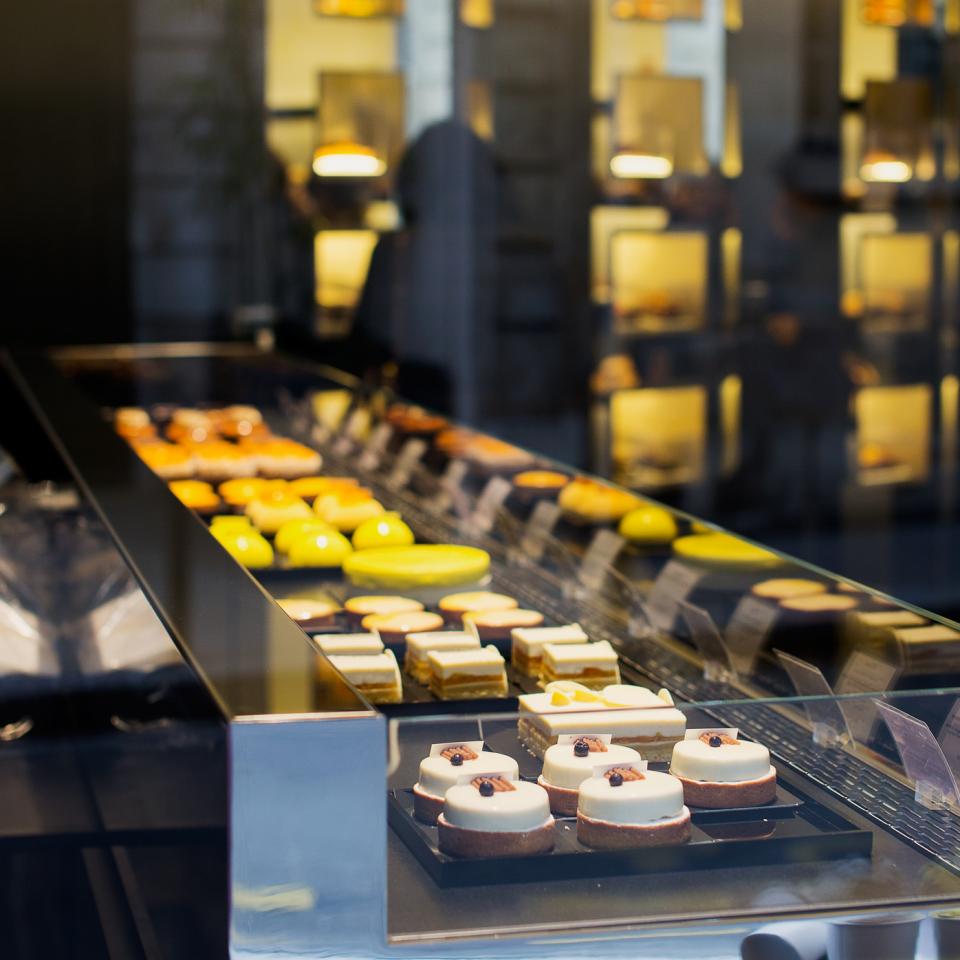 Image: Laura Edwards
The next day, I switch to the Right Bank area and visit another cutting-edge shop. The latest trend is for gourmet éclairs with unexpected flavours and L'Éclair de Génie is one of the best places to find them. This is the fun side of Parisian patisserie – éclairs with 'I Love You' scrawled on them, and some with the choux dyed bright red.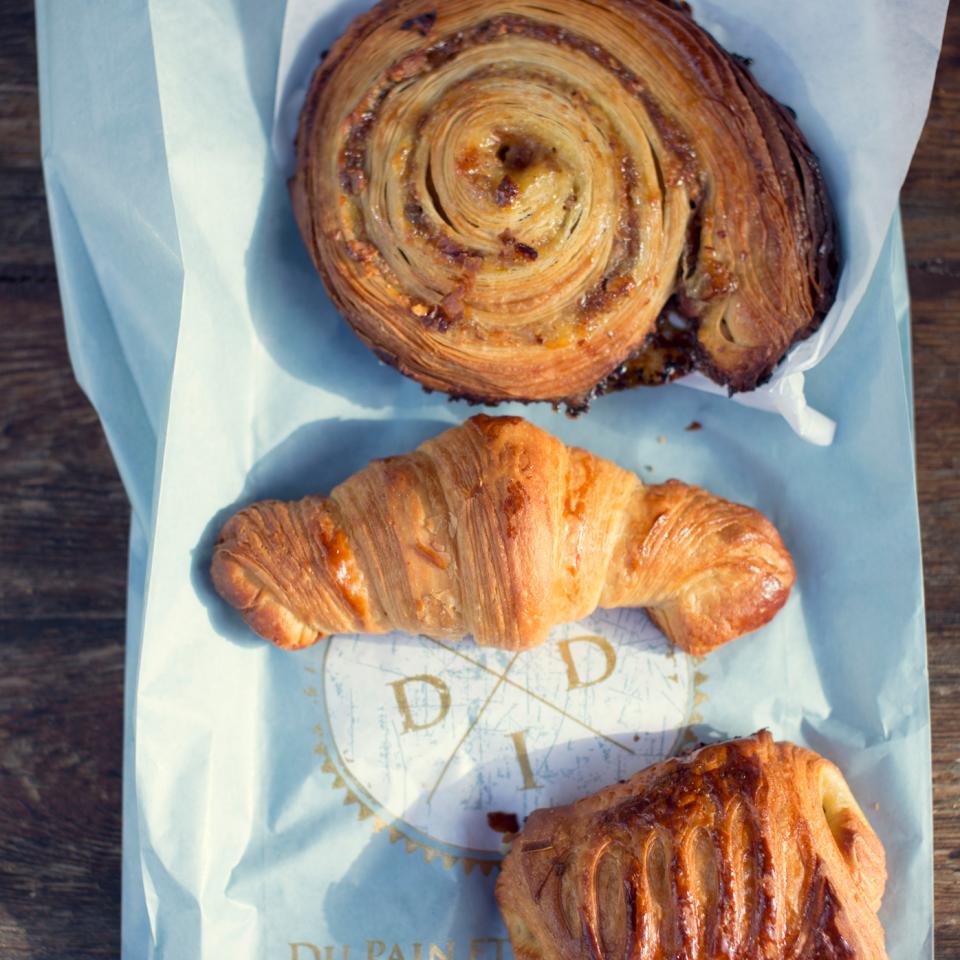 Image: Laura Edwards
Next stop: Stohrer. This is the polar opposite of L'Éclair de Génie, and Paris's oldest patisserie. It opened in 1730, kept Louis XV in cakes and it is charming. I try a divine kouign-amann, which is like a squashed, round croissant threaded with caramelised sugar.
It's time for a tea break at Sébastien Gaudard which is so chic even the pastries are colour co-ordinated. There are swan-shaped choux and a religieuse filled with chocolate ganache. I have a slice of classic tart aux pommes with a fragrant vanilla, cardamom and ginger tea. It is all very civilised.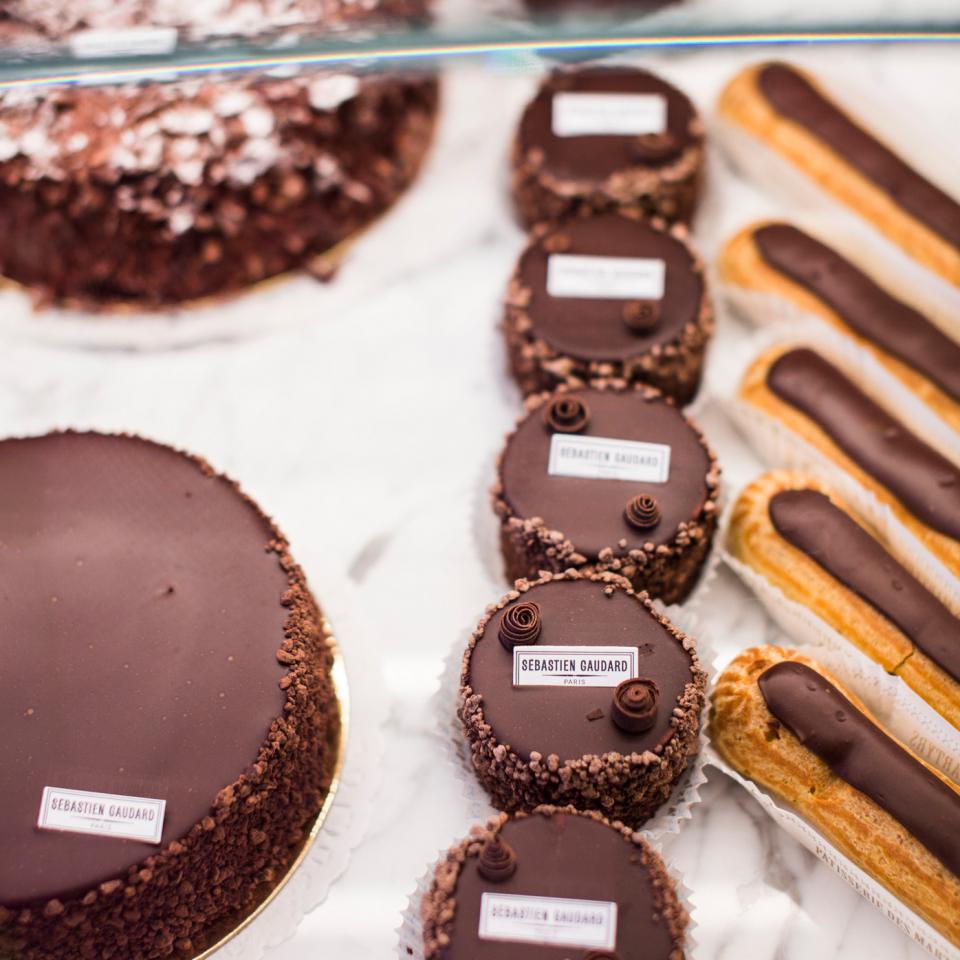 Image: Laura Edwards
If ladies who lunch eat at Sébastien Gaudard, then twentysomething and thirtysomething Parisians hang out in the 10th arrondissement, near the Canal St-Martin, where there are hip coffee shops. Du Pain et des Idées is my dream bakery – a 19th-century boulangerie lovingly restored by baker Christophe Vasseur. I order one of Du Pain's famous praline escargot wheels, a croissant and a banana pain au chocolat. These are the flakiest, lightest pastries I have ever tried. I want to sell my house, buy an apartment opposite and eat them every day. Until then, it's enough knowing that patisserie this good is just a Eurostar ride away.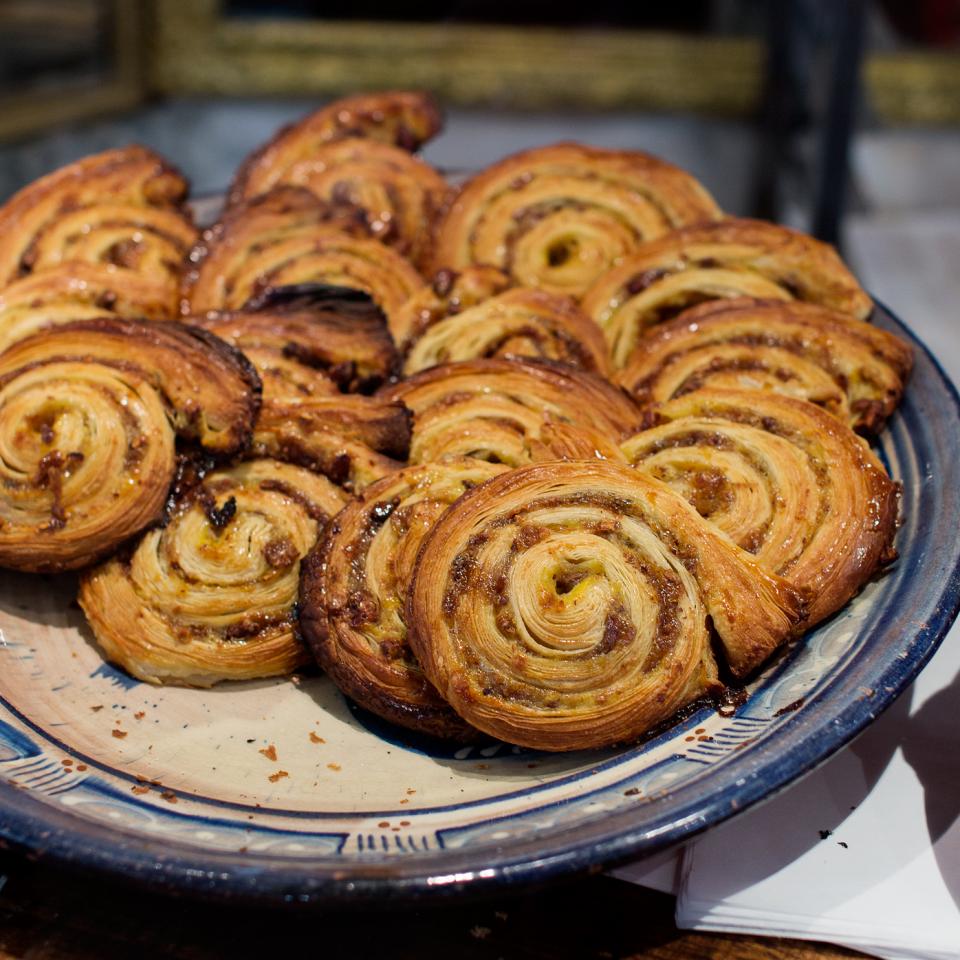 Image: Laura Edwards
Don`t miss

---