Travel
Staycation: The Crown & Garter Inn, Berkshire
Hearty walks and fascinating history in the surrounding area make this a great weekend destination, says Helena Lang...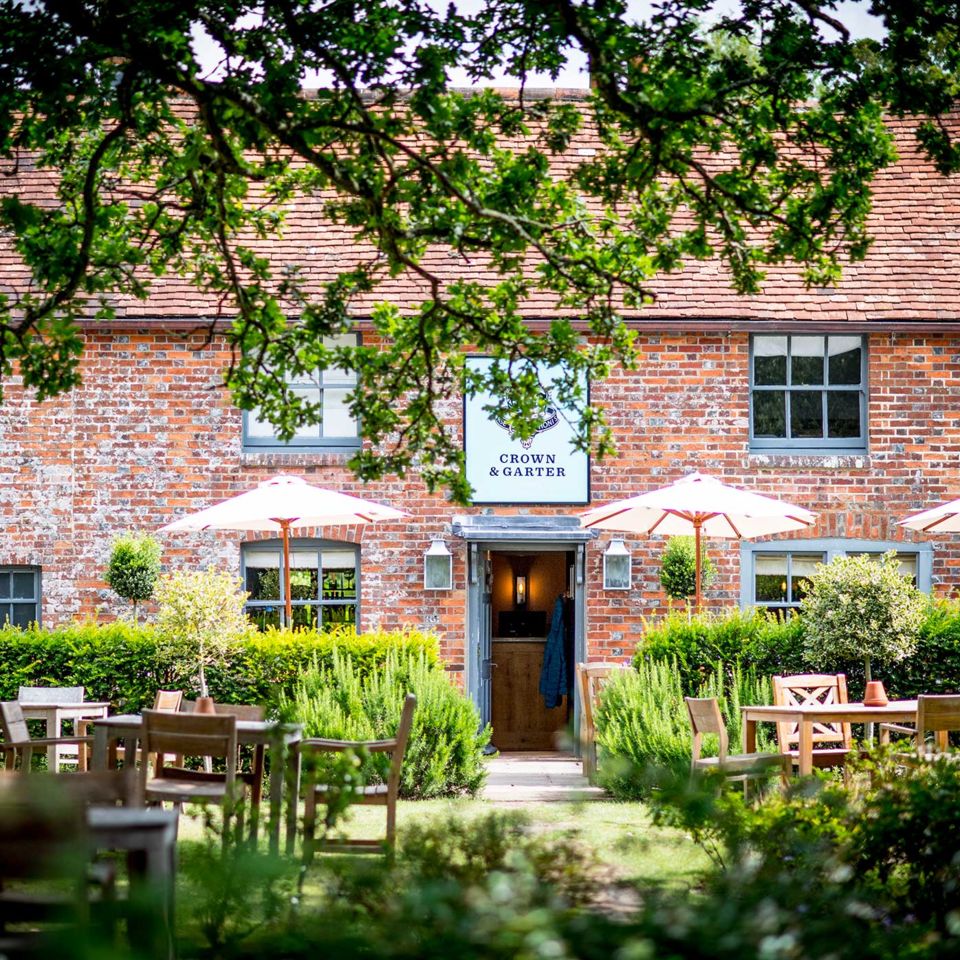 It's a bleak, blustery day as we climb the steep chalky path to Combe Gibbet. It's an atmospheric spot with views far across both Berkshire and neighbouring Hampshire and, although the tall wooden pole is a reconstruction, it's eerily sinister as a reminder of the double hanging of George Bromham and Dorothy Newman. Both were found guilty of the murder of George's wife Martha and their son Robert back in 1676. On this windy day a 'rainbow flag' is flapping at the top of the wooden pole, the perfect illustration of just how far we've come since public execution was considered justifiable punishment.
But it's interesting to note that the bodies of George and Dorothy were taken down and laid out in the nearby barn at the back of the Crown & Garter Inn, our home for the night.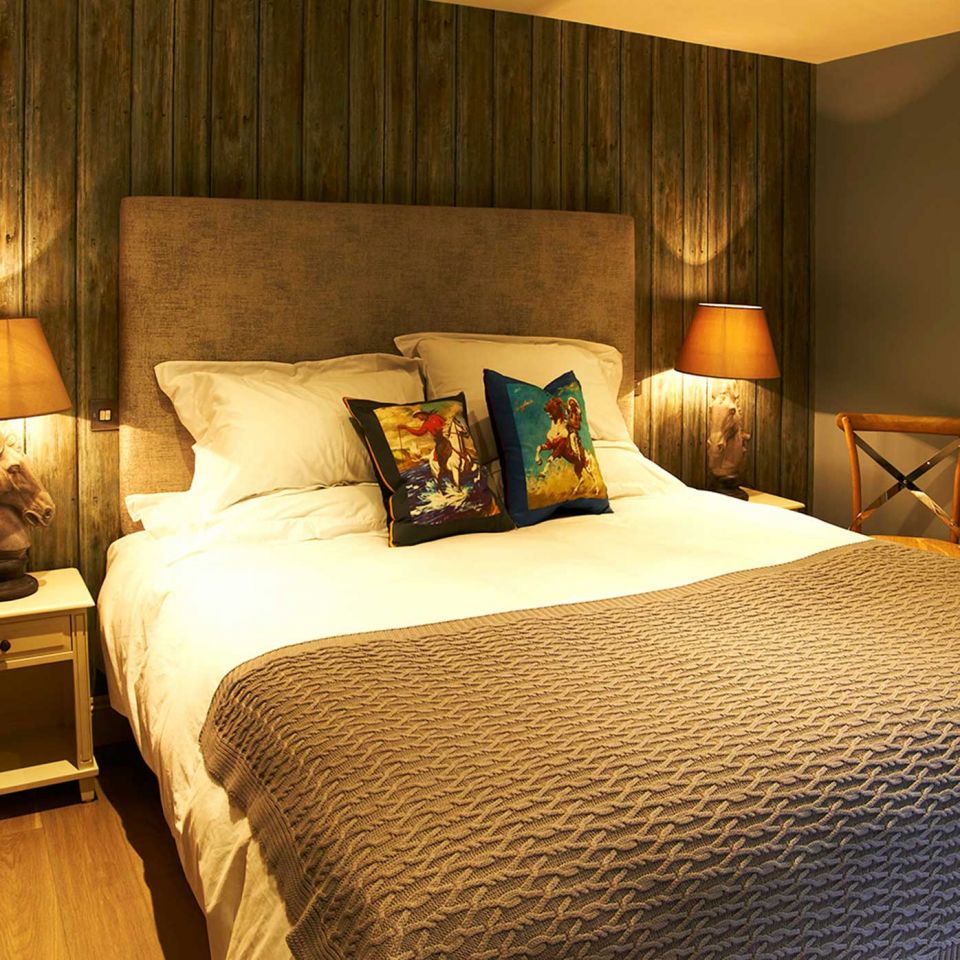 The 'stylishly decorated' bedroom
I'm pleased to report that nowadays the Crown & Garter has shed any remnants of its rather gory past and is now a smart little outfit, a sturdy red brick building with neat blue painted windows, a charming orchard garden for drinks and swish rooms in the former stables at the rear. The pub is part of the Honesty Group – the brainchild of inspirational food writer Romilla Arber who lives locally – which is a collection of coffee shops and tea rooms in farm shops and garden centres in Berkshire and Hampshire.
It's so-called because they use Rainforest Alliance coffee beans in their house blend, ethically produced teas and make all their baked goods using traditional methods without additives or preservatives.
Back at the pub we strolled into the casual flagstoned bar for pre-dinner drinks. A quintessential G&T for me using Ramsbury Gin, from the nearby distillery in Wiltshire while my better half plumped for a pint of Ramsbury Gold, a rich golden glass of ale. The restaurant prides itself on using seasonal produce for its poshed-up pub grub. I particularly enjoyed my chunky ham hock terrine with its scattering of homemade pickles to start, and a beautifully grilled Barnsley chop with herbed new potatoes and minty pea purée for my main course. My elegant wedge of chocolate and fig tart was a rich, sticky triumph with a crisp pastry shell and served with a dollop of thick double cream.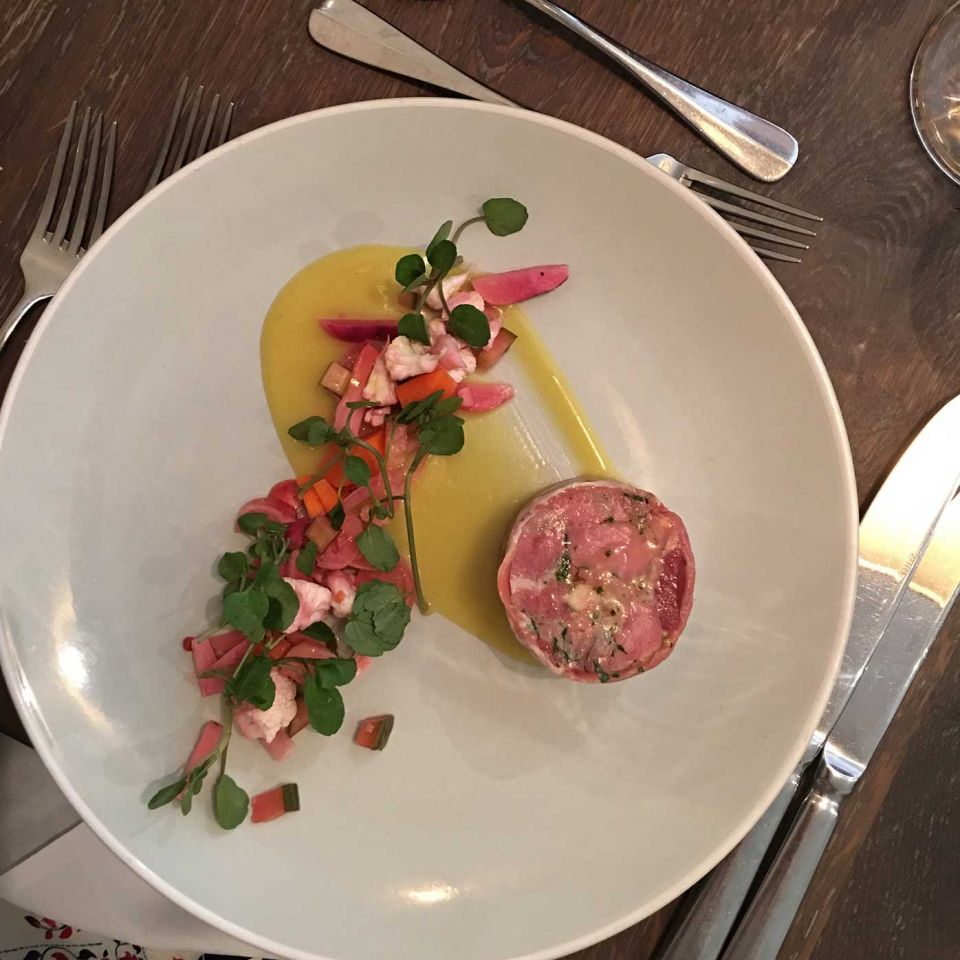 Our simply furnished room overlooked the pretty herb-planted courtyard and was stylishly decorated with all mod-cons, including (in my book) essential tea and coffee supplies. But we didn't come all this way to lie in bed and were up early the next day. After a classic full-English breakfast we enjoyed a good walk around Inkpen Common, a remnant of ancient heathland where there's a beautiful woodland, a small valley bog and a pond. Not quite as dramatic as Combe Gibbet, but altogether a less grizzly end to the weekend.
How to book
Double rooms for bed and breakfast start at £130 per night for two people. Dinner, bed and breakfast starts at £190 per night. Visit crownandgarter.co.uk for more details.
About the author