Travel
Staycation spa break: South Lodge Hotel, Sussex
by Helena Lang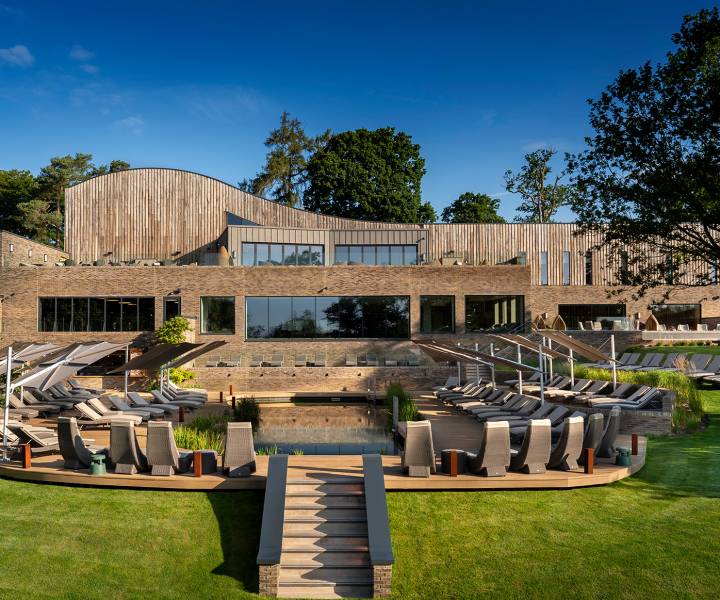 The impressive-looking spa
A new £14-million state-of-the-art spa has brought this grand country house hotel one step closer to heaven, says Helena Lang...
I'm lying in a large, dark room on a heated massage bed under layers of cosy blankets. My calm and capable therapist Dawn is applying layer upon layer of oil, serums, buffing potions and luxury creams to my skin as part of the spa's signature Omorovicza Blue Diamond Facial and, while the layers of face masks do their trick, she buffs and massages my arms, chest and hands leaving me softly snoozing in a deeply relaxed state. And did those creams and potions do their job? Well I went straight to the spa boutique to stock up with the products used so I could recreate that 10-years-younger look at home. That says it all.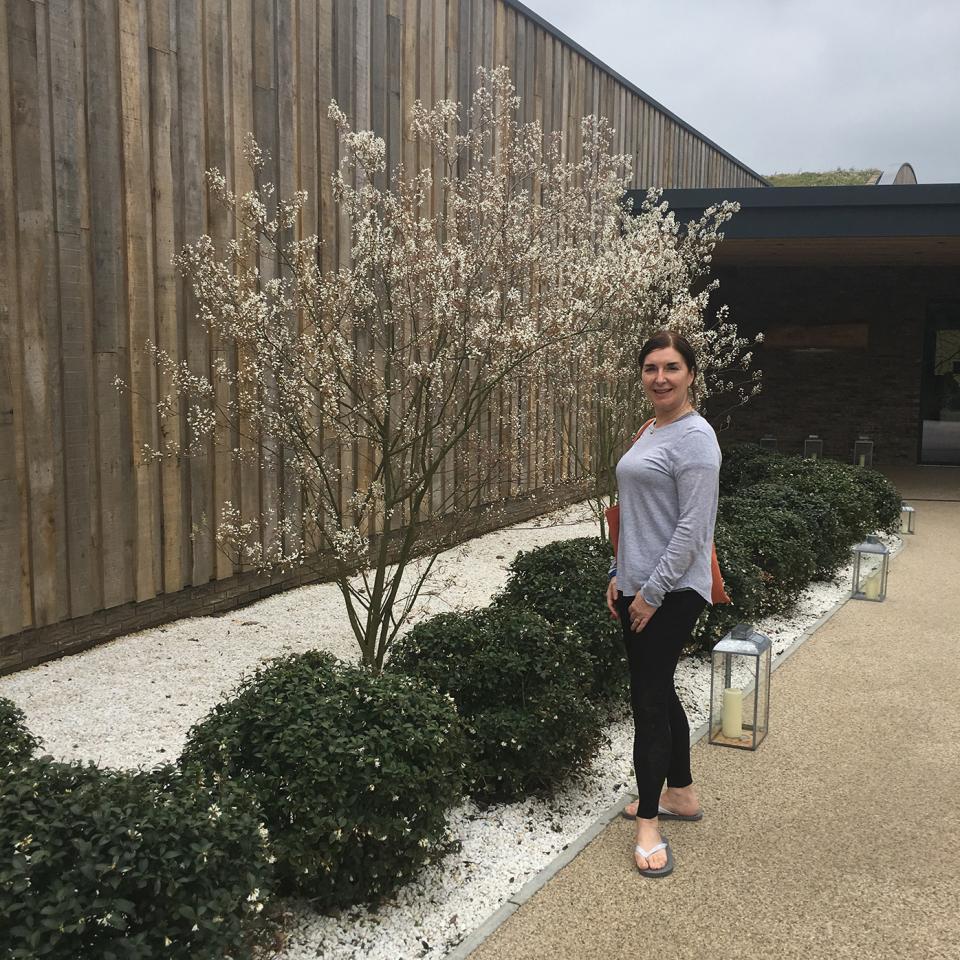 Helena, feeling fully relaxed
The treatment came at the end of a fantastic afternoon taking in 20 lengths of the large pool, a dip in the outside hydrotherapy pool, time spent in the refreshing minty salt steam room and the large airy sauna and lunch in the spa's restaurant Botanica. Here the plant-based menu includes healthier treats such as roast spiced cauliflower with tarragon tzatziki and griddled chunks of courgette served with feta and sunflower seeds.
Chilling out in our grand room in the main building we made full use of the gorgeous free-standing bath, catching up on the news on the giant wall-mounted TV, before heading downstairs to dinner in the hotel's smart Camelia restaurant.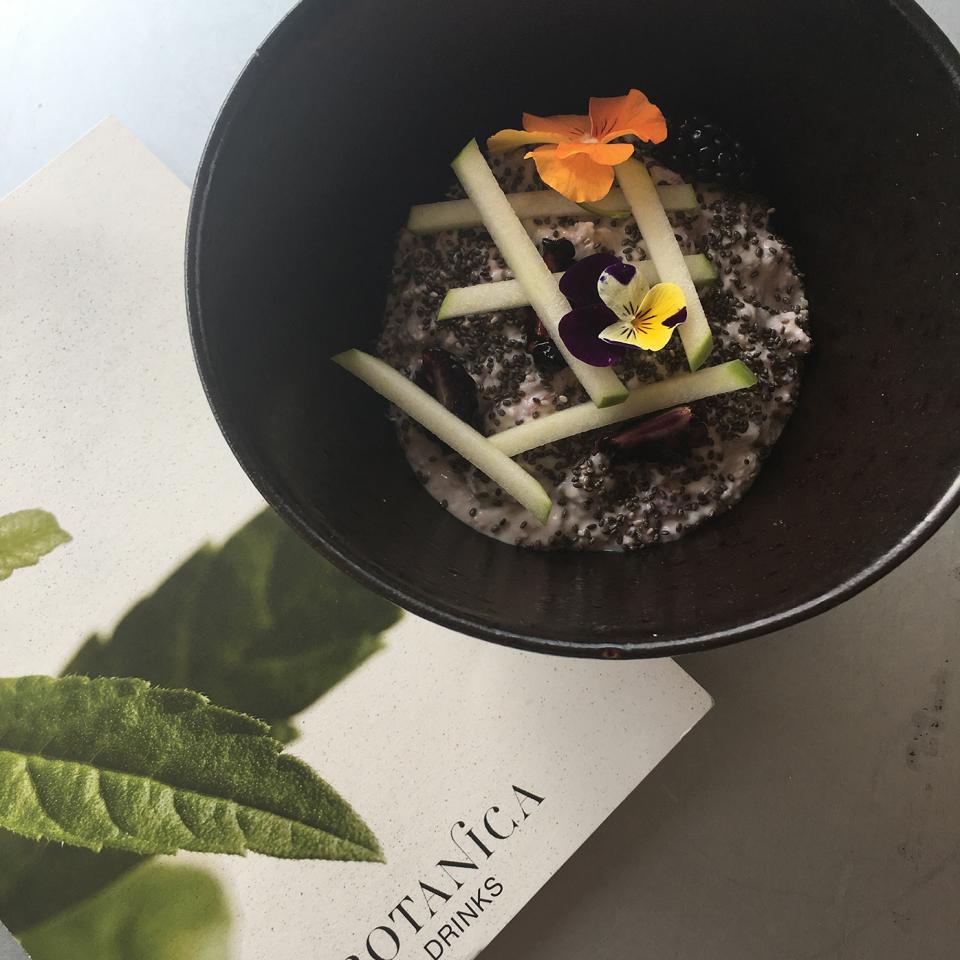 Healthier treats at the spa's restaurant Botanica
After a glass or two of excellent Ridgeview, a sparkling white wine made locally, we feasted on braised octopus with chorizo, cannon of lamb with pea purée and a pretty dessert of rhubarb and custard accompanied by a delicious bottle of Brouilly recommended by Jude the sommelier, who until recently worked at hip Maldives hang-out Soneva Fushi, favourite of Kate Moss and the rock-chic set.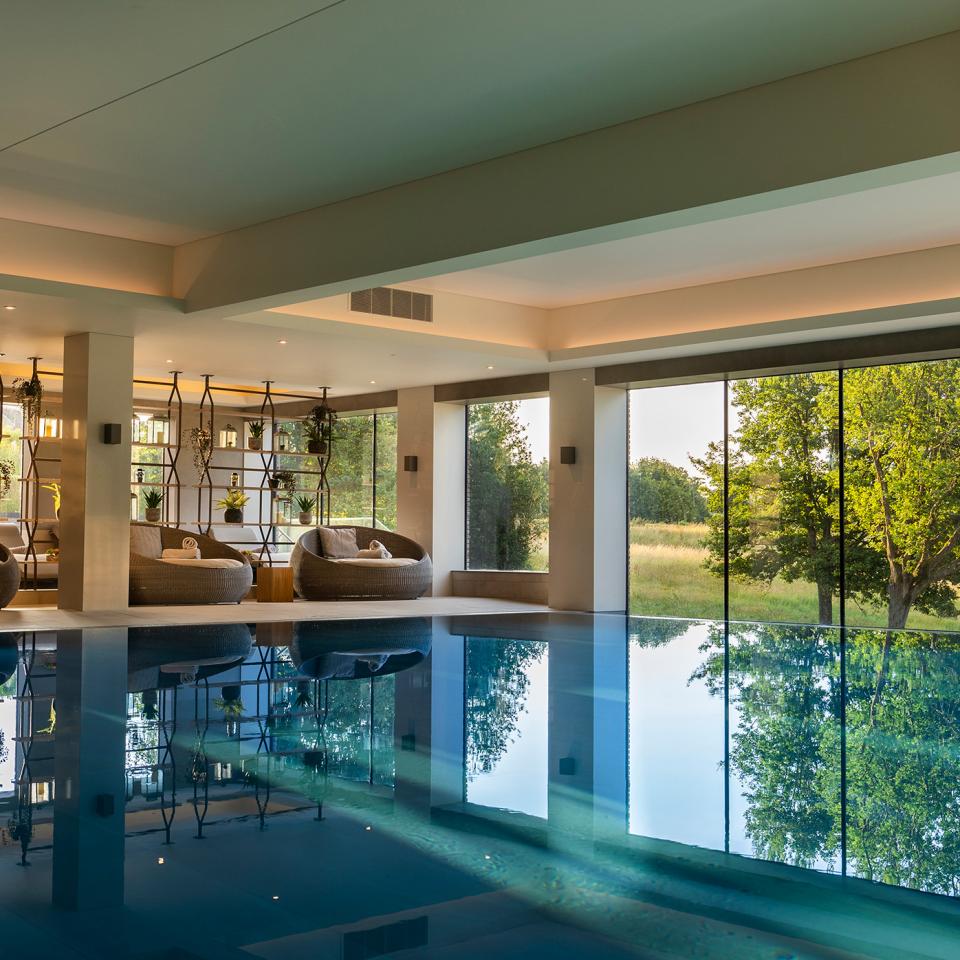 The spa's large indoor pool
Next morning it was back to the spa for a limb-stretching hour of Vinyasa yoga before a leisurely brunch in Botanica of a fruity bircher muesli and the inevitable smashed avocado on toast sprinkled with spiced, toasted seeds. An hour's walk around the spectacular grounds took us past the freshwater, natural swimming pool, through beautiful glades and flowering shrubs with great views of the Sussex Downs beyond.
Back in a dark room under my own duvet that night, I attempted to recreate Dawn's skills by layering and massaging in my purchased lotions and potions, dreaming of waking up just as rejuvenated. Only time will tell if it works...
HOW TO BOOK
Double rooms from £265 per night including full English breakfast or spa brunch, and spa access. Visit exclusive.co.uk/south-lodge for more information.
Don`t miss

---