Travel
Staycation: Hipping Hall, Lancashire
by Tamsin Burnett-Hall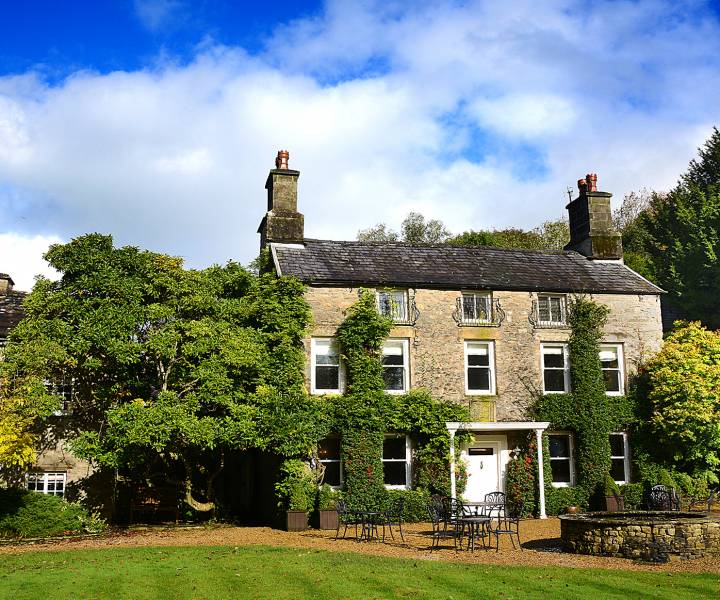 Hipping Hall
In search of countryside walks and gourmet food, Tamsin Burnett-Hall heads for a renowned restaurant-with-rooms on the eastern edge of Cumbria
Where is it?
Hipping Hall is situated on the cusp of the Yorkshire Dales and the Lake District – an area rich in both history and wild, natural beauty. As our tyres crunch up the gravel drive, we are surrounded by wafting wildflowers and willowy trees, a tranquil setting for the 17th century stone building of the hall, with sheep grazing on the fells behind.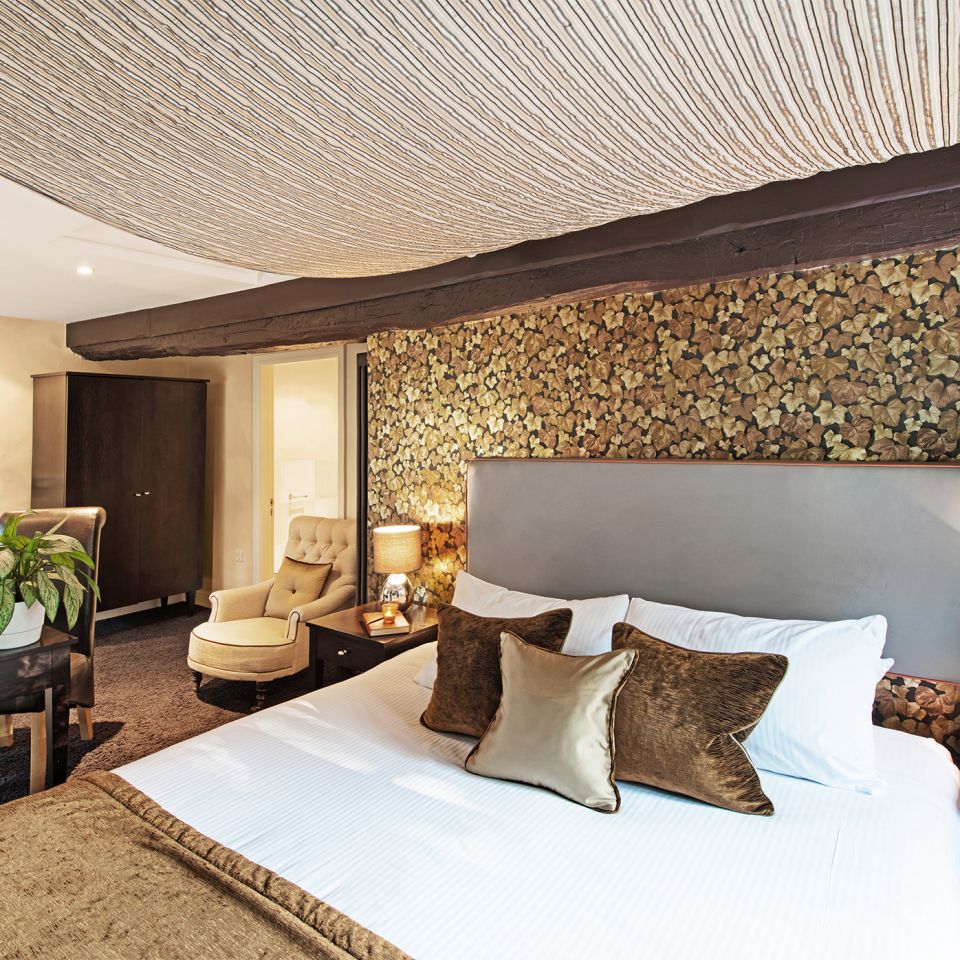 What's the accommodation like? 
Entering via the Orangery, with the ancient well visible through a glass floor, you can see how the original building has been added to over the centuries – with the most recent changes being to turn it into a wonderful restaurant with 15 rooms.
As well as rooms in the main hall, the former stable block has been transformed into a set of luxurious rooms that open onto a terrace, overlooking a lush garden and pond, fed by the beck which cuts through the grounds. The decor combines elements of the surrounding high fells, rivers, streams, woods and meadows, blending original stonework with natural paint pigments and linens, plus hugely luxurious touches; as soon as I see the enormous free-standing bath I realise that I have to make time to indulge in a pre-dinner soak with bubbles.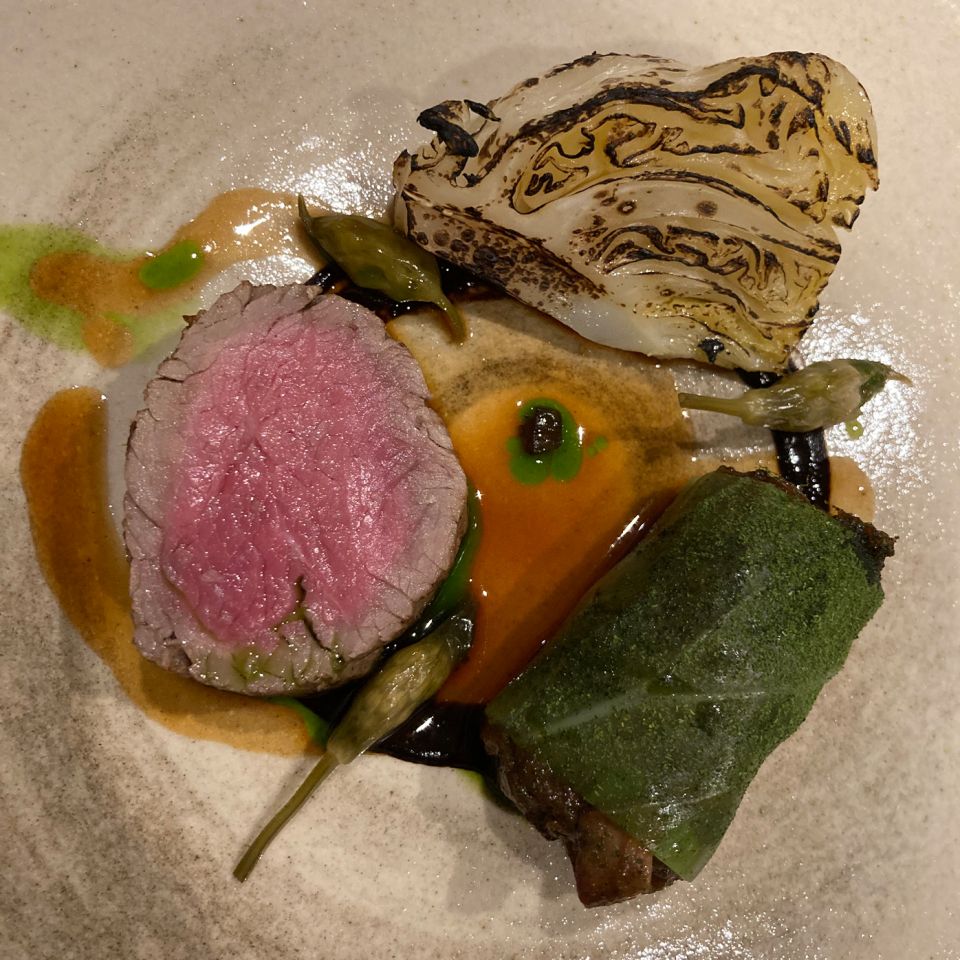 Melt-in-the-mouth beef short rib
What did you eat and drink?
The key reason to make a pilgrimage to Hipping Hall is for the food. The kitchen team, led for seven years by former MasterChef: The Professionals finalist Oli Martin, with Peter Howarth (previously head chef at Bolton Abbey's Devonshire Arms, The Samling and Gidleigh Park) taking over the reins from late October 2021, creates a nightly 12-course set tasting menu from the best of locally sourced and foraged ingredients – pickling, fermenting and preserving them for use out of season.
The meal starts with a clear savoury tea, which proves to be an intensely infused liquor of tomatoes, cucumber and mint. Bemused as to what 'spent grain' bread is, we learn that it is made using leftover beer-making grains from nearby Kirkby Lonsdale Brewery; this hot crusty mini loaf with whipped cultured butter scores top marks.
Fish and seafood courses follow: a cucumber cup filled with smoked eel; a tiny tartlet of lobster, dill and salty sea purslane; local trout with preserved tomatoes and a tangy sea buckthorn sauce; and a sweet and smoky dish of chargrilled turbot with brown butter, leeks and soured barley hollandaise. There is just one meat course, but oh, what a delight: seared fillet and melt-in-the-mouth short rib of beef with blackened cabbage, wild garlic oil and ramson buds that were pickled back in the spring.
We pause before a refreshing 'pre-dessert' of gooseberry sorbet set on a bed of cucumber ice, then straight on to a miniature meringue with strawberries, sweet curd cheese and homemade elderflower cordial. A divine meal of sparklingly fresh flavours that manages not to leave you feeling uncomfortably over-full.
Strawberry and elderflower meringue
What is there to do?
If you want to work up an appetite in readiness for the evening's meal, head to the nearby Ingleton Falls Trail. This circular 4.5 mile (7km) walk takes you along two rivers via increasingly impressive waterfalls (there are lots of steps and you'll need a sturdy pair of shoes or walking boots, so be prepared).
Railway enthusiasts will enjoy taking a trip on the picturesque Settle-Carlisle route (Settle is just over 20 minutes away by car), via regular train or on a special steam service.
If shopping (and buying or tasting more local food) is your preferred thing, Hipping Hall is close to the picturesque market town of Kirkby Lonsdale, which has a reputation for high quality independent shops, as well as a great selection of cafés and restaurants.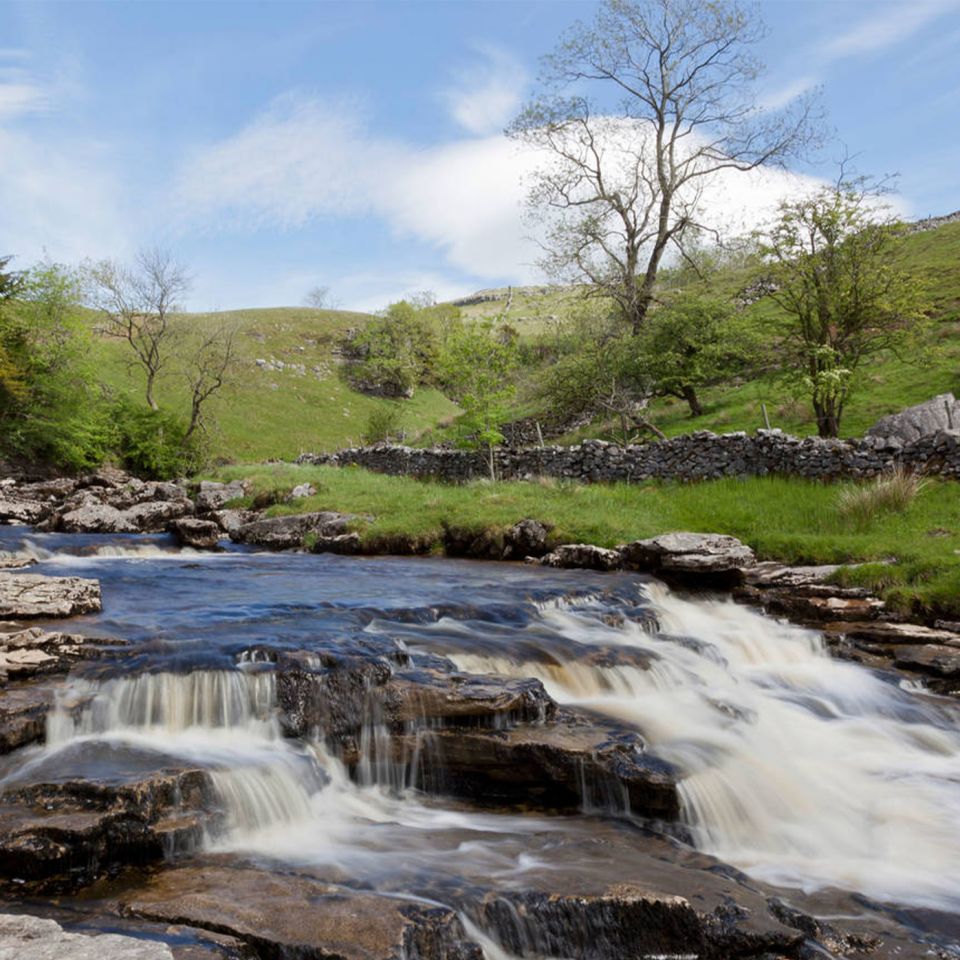 Ingleton Falls Trail. Image: Getty
What do I need to pack?
Nothing in particular (unless you want to bring walking boots), but the overall vibe here is comfortably smart-casual rather than very dressed-up.
Lasting memory
Doing my morning yoga practice (midlife necessity!) with the French doors open onto the beautiful gardens, overlooking the pond and hearing the wind in the trees and birdsong – such a serene way to start the day (prior to an indulgent breakfast…)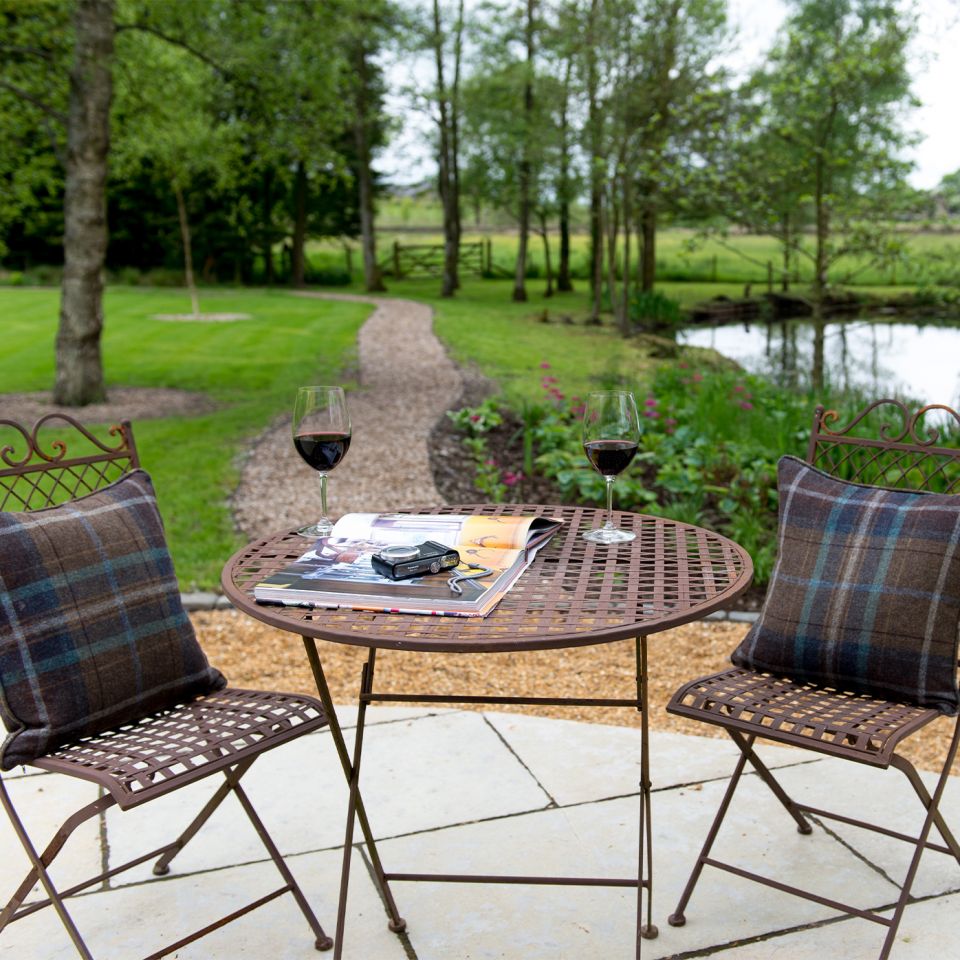 Image: Jenny Heyworth
Sainsbury's magazine insider tip
Breakfast is as much of a treat as dinner – we recommend picking the sourdough eggy bread with umami-rich wild mushrooms and a perfectly poached egg on top; simply glorious.
The courtyard rooms all have direct outside access, and the hotel staff 'welcome dogs with open paws' – and even have homemade treats to spoil your canine companion!
How to book
Dinner, bed and breakfast from £329 per night (b&b from £199) hippinghall.com
Don`t miss

---