Travel
Staycation: Cawthorne House, Pickering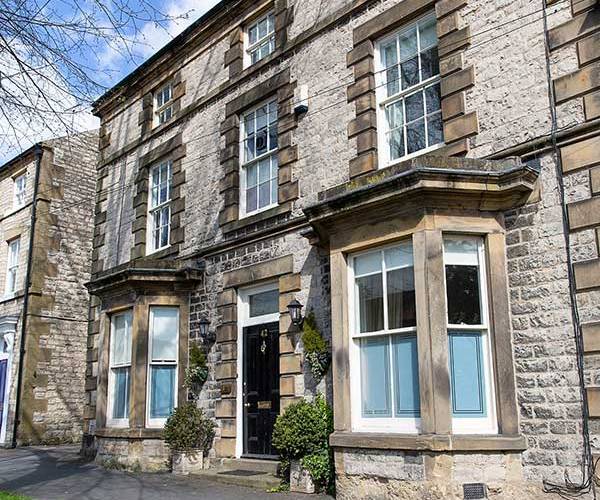 Cawthorne House B&B
Writer Joely Carey and her partner, John, had never baked bread before they visited this unique B&B in Pickering
The sky is vast, the grass so green it looks like velvet, and there are heather-covered hills in the distance. The narrow roads are almost empty, save for the odd tractor or horse and rider. This is big country, and you really can't help but breathe deep and relax.
We were on a break with a twist – well, a knead really – as home for the next two days was to be the elegant Cawthorne House, a B&B with a difference in the Regency market town of Pickering, known as the gateway to the North York Moors National Park and home to St Peter and St Paul's parish church. Dating back to 1150 it's got some of the best preserved medieval paintings in the world.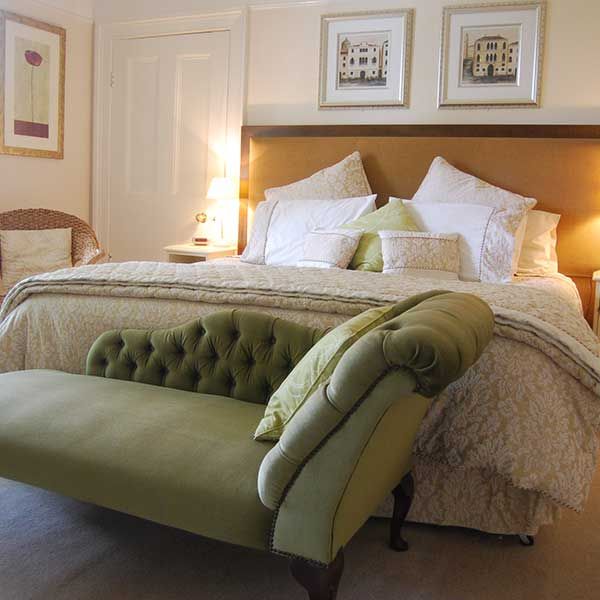 Cawthorne House bedroom
Run by Pascal Watkins, a former marketing director and son of the late Denis Watkins, the man dubbed by foodies as the 'godfather of the gastropub', Cawthorne House opened just over a year ago and Pascal launched his sourdough cookery school soon after. Pascal greets us with glasses of fizz and heart-shaped homemade canapés, then regales us with tales of childhood summers in France that spawned his love-affair with all things bread.
That night we're taken for a Dark Skies experience in nearby Dalby Forest – one of the UK's few Dark Sky locations for superior stargazing. With the right weather you can see the Milky Way... Breathtaking. The next day, it's bread time. Pascal hands us our starter as tenderly as a newborn baby, and explains that kneading techniques and precision proving are key.
We knead, then roll, fold and slap our dough before leaving it to rise again as we head out for dinner, just a short walk away at 16th-century hostelry The White Swan Inn. Our starters of a velvety smooth pea and smoked bacon soup, and a homemade black pudding served with a pan-fried king scallop and roast cauliflower purée, were delightful.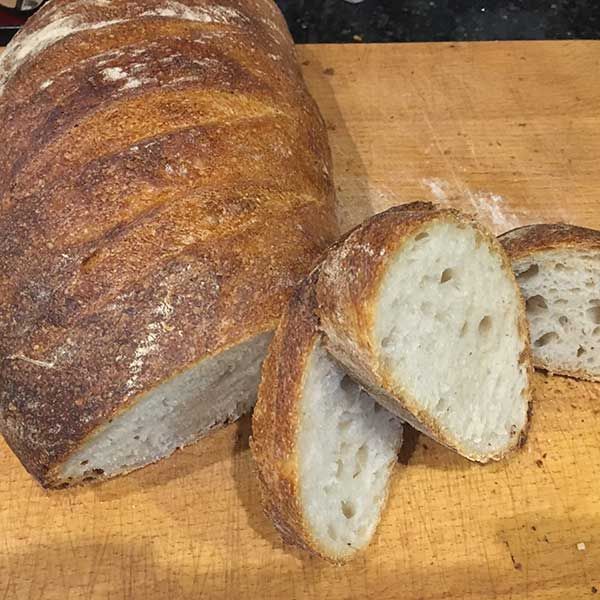 Sourdough success!
I then had possibly the best lamb of my life – served pink, it was light and tender and sat on some sweet charred carrots with fondant potato and a caper sauce. My other half tucked into truffle-roast chicken breast, Toulouse sausage, barley risotto and red cabbage. We found room for crème brûlée with homemade shortbread and a chocolate nemesis cake with cherry compote.
Back at our B&B, John gave our sourdough another fold and checked the dough in the next prover. 'Ours is bigger than theirs,' he beamed. This is a man who has never touched bread dough in all his 54 years and wouldn't know his focaccia from his farmhouse. Next morning, we slid our loaf in the oven before enjoying a breakfast of toasted sourdough with grilled chorizo and smashed avocado. Thirty minutes later, our loaf is done.
Risen to perfection, it's a crusty, golden beauty! Pascal wrapped it in greaseproof paper and bequeathed us a sourdough starter so we could continue with our new-found hobby. Back home, we slathered our loaf with ripe brie and it was incredibly good, almost too good, to eat. Almost...
How to book
Bed and breakfast at Cawthorne House is £90 per night for a double room, and Pascal's Sourdough Cookery School is charged at £90 per room. cawthornehouse.co.uk.The Dark Skies Festival takes place every February half-term, or experiences can be booked individually. northyorkmoors.org.uk.
Don`t miss

---