Travel
Spanish heat on the Balearic island of Menorca
From quirky villages to stunning seafood, Leah Hyslop finds there's so much to enjoy on the lesser-known Balearic island of Menorca...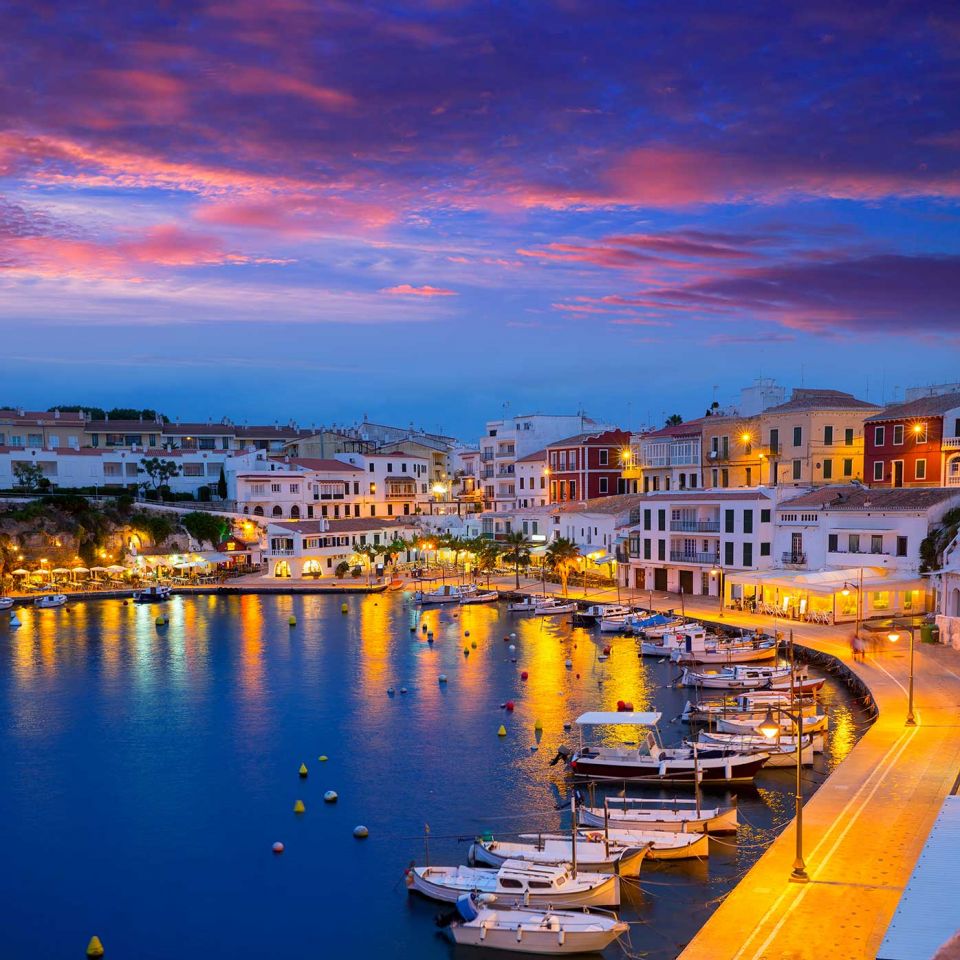 Walk around the Menorcan city of Mahon, and you'll notice something strange about the buildings. Instead of typical Spanish windows, covered with shutters or blinds, Mahon's elegant buildings have huge, Georgian-style bay windows that wouldn't be out of place in a British city like Bath or Cheltenham. Peer at the doors, and you'll see another curiosity; British-style knockers and door handles, gleaming in the hot sun.
It's something I never would have noticed if I wasn't being shown around by warm, enthusiastic local guide Fernando, who is keen to reveal how much further Menorca's history with the British goes back than the 1950s, when we began enjoying package holidays there. For much of the 18th century, the island was a British colony, and the opulent buildings that give Mahon its unique character are the legacy of that time. It's just one of the many fascinating aspects of life on this tiny Spanish island that I discover during a few days' break there.
Compared to its siblings, the buzzy neighbouring islands of Ibiza and Majorca, Menorca has always been a little under the radar. At only 35 miles long, and with a population of just 90,000 (though this doubles in the summer months), it is a small and tranquil place, popular with families and couples in search of a little peace and quiet.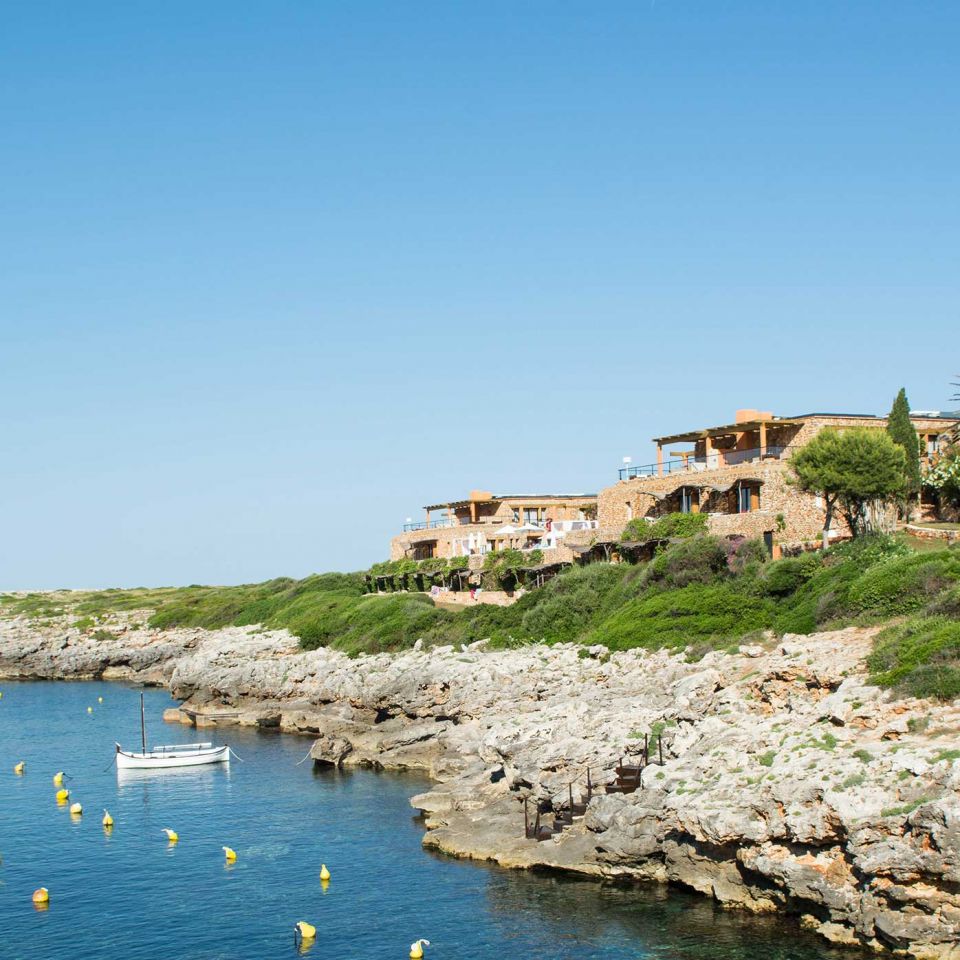 Peace is certainly on the menu where I'm staying, at French company Pierre & Vacances' Premium Residence, an adults-only hotel overlooking the seaside village of Binibeca. Rooms are simple, but what you're really coming for is the location. The hotel feels like it is almost carved into the rugged clifftop, with astonishing views over the turquoise waters of the Mediterranean. Most rooms have a small balcony or patio; sitting there in the evening, watching the sun sink over the horizon, is a truly special experience.
For those who crave only sun, sand and sangria, it would be easy to spend a few days without leaving the hotel, which offers not one but three pools and cocktails aplenty in the bar. But as I said before – this is an island with secrets to discover. For starters, the village of Binibeca is worth a wander. Though it looks like a quintessential Spanish fishing village, the entire settlement was actually built in the 1960s, to try and attract tourism to the area. Hotel manager Francisco tells me that the architects were inspired by Gaudi to avoid using straight lines. Walking around its labyrinthine streets, the tiny alleys seem to flow seamlessly into each other, as you hear the clatter and sizzle of Spanish families making dinner in the apartments above.
Menorca is famous for its under-developed coastline, full of tiny coves and unspoiled beaches. One of the best ways to explore is to hire a boat from a local company like Menorquina Charter. Their friendly staff will happily take charge of the wheel and sail you right to the island's most beautiful beaches, all the way pointing out the goats that climb perilously on the clifftops, or the secret sea caves where pirates supposedly once hid their treasure. Just remember to pack the suncream as the island's fierce Tramuntana wind sweeps across from the north. In summer, this deliciously cooling breeze feels like a godsend, but it can also cause you to forget you're actually being blasted by 30°C-plus heat.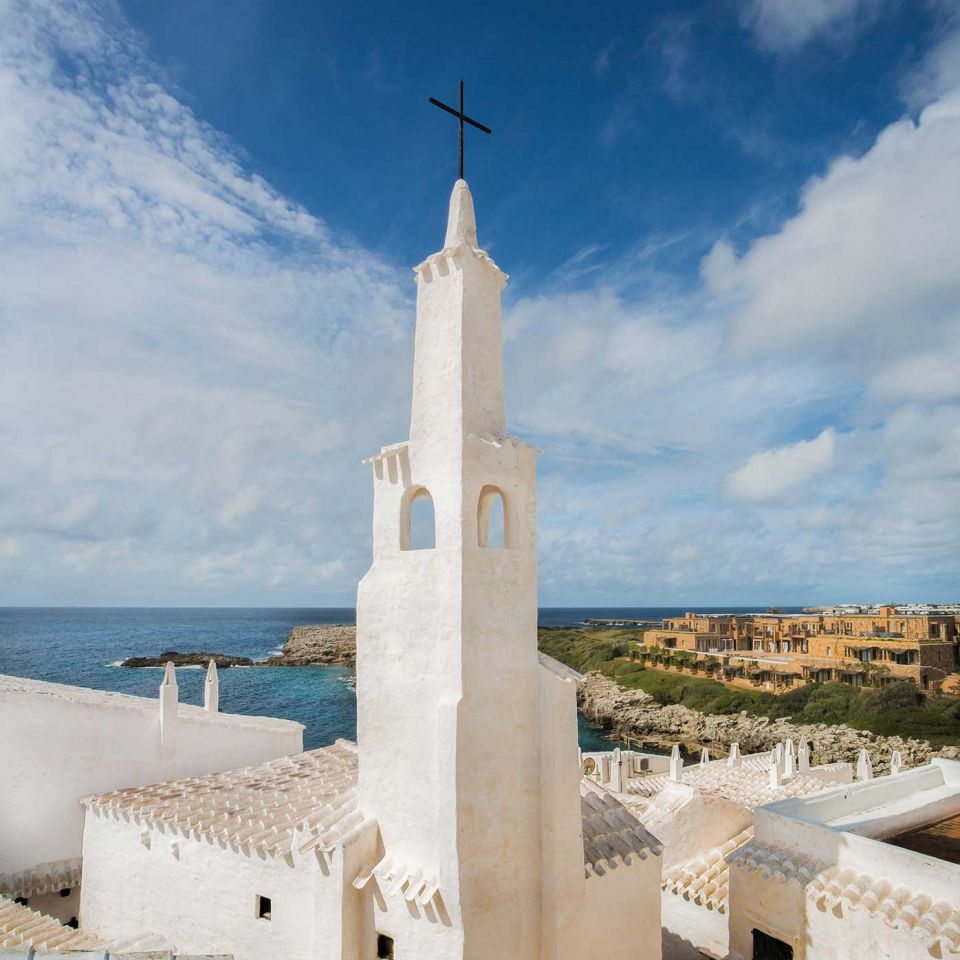 For holidaymakers like myself, for whom good food is as important as good weather, there are plenty of local delicacies to indulge in. At our hotel, we are introduced to the Pomada; a refreshing mix of gin and lemonade, which again harks back to British colonial rule (there are even a few gin distilleries on the island). The locals are rightfully proud of their delicious, slightly salty white cheeses, and their sobrossada – a sort of spicy, spreadable pork sausage, a bit like a crumblier chorizo.
Seafood as you would expect, is out of this world. At Francesca, a whitewashed restaurant overlooking the beautiful beach of Cala Galdana, we tuck into traditional paella, served in huge pans, and topped with enormous sweet and succulent langoustines. At the hotel, we nibble chargrilled octopus as Francisco tells us another little-known fact about the island: locals believe that mayonnaise was created in Mahon for an 18th-century French duke, to celebrate his naval victory, and who triumphantly took the delicious sauce back to his home country. Over time, this 'salsa Mahonesa' or Mahon sauce became known as mayonnaise.
Make time to visit Binfadet, one of Menorca's premier wineries, and which also has a restaurant. After an aperitif in their stylish wine bar, a place where cool, young Spaniards mingle below the neon sign that declares 'Let's wine', we head to the beautiful covered terrace. Here, overlooking the vines, we enjoy the best local ingredients served with a global twist; aubergines with miso pasta and sweet tomatoes with oozing burrata cheese and a sprinkling of pretty edible flowers. From architecture to food history, with beautiful beaches and delicious wine thrown in, Menorca has a lot more to offer than it might at first appear. As I head back on the plane to London, with a bottle of the local gin in my bag, I'm confident it won't be long before I'm back again. And in the meantime, I can enjoy a Pomada in my garden.
How to book
A seven night holiday with Jet 2 Holidays staying at the 4-star Pierre & Vacances Premium Residence Menorca Binibeca, starts from £499 per person based on two people sharing a double room and with return flights to Menorca from London Stansted. The price includes 22kg baggage allowance and return transfers. For more information visit jet2holidays.com.
About the author