Travel
Sampling sensational seafood in Deauville & Trouville
Kerry Fowler enjoys a foodie break in Deauville and Trouville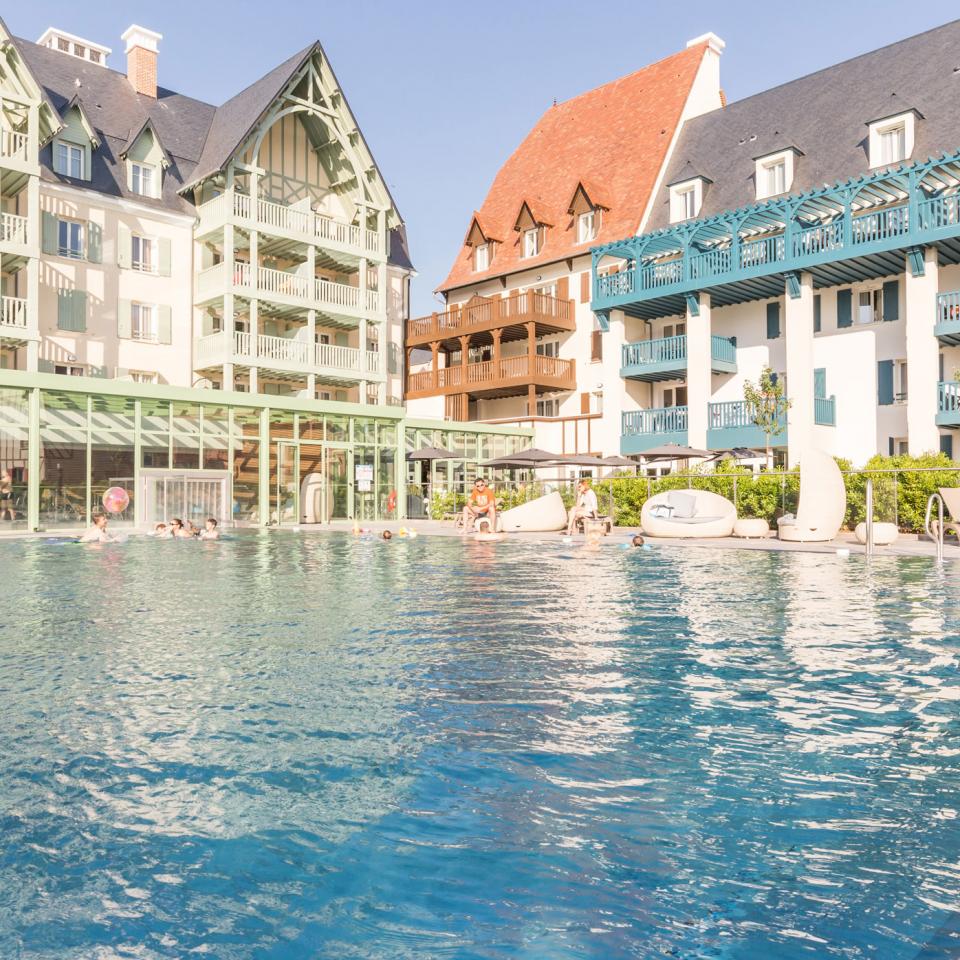 Poolside at Presqu'île de la Touques
I am standing on the bridge that connects the two Normandy seaside towns of Deauville and Trouville, wind in my hair and lunch on my mind. Deauville, with its film-star boardwalk, Louis Vuitton luggage and elegant eating; Trouville, a salty fishing port with colourful seafood bars and a warren of cafés and arty shops. A tale of two foodie towns if ever there was one.
It is pretty much always oyster-o-clock in Trouville. These little beauties are salty, chic and good for you in all sorts of ways. But if they are not your thing, order a platter of catch of the day, from scallops to spider crabs, and men in white coats and rubber boots – with a colourful bandana here, an oiled moustache there – will lift ice-filled silver platters aloft before plonking them on your table. And to accompany? A decent white, such as Muscadet sur lie, or a ruby Kir (white wine with cassis).
Sit and relax while you soak up the market banter and scent of the sea. Step into the streets across from the market and you are in quieter mooching territory: funky dress shops and boutiques for the stylish poodle or pug. And, of course, plenty of choice for lunch. Les Quatre Chats is a jazzy bar and restaurant that welcomes you in with old film-star photos, retro furniture, down-to-earth hospitality and everything you hope for in good French bistronomique – from chunky pâtés to bloody steaks with proper frites, and market chicken on the bone sitting on jus-fringed mash.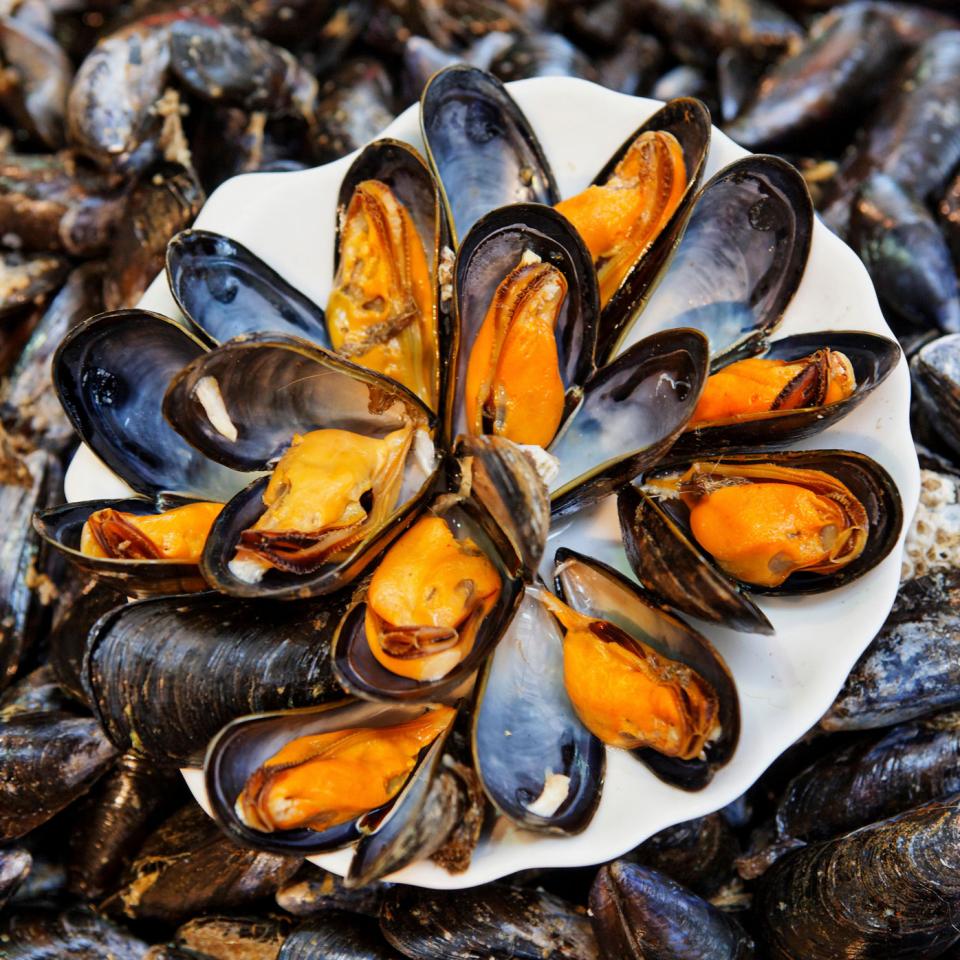 Seafood at Deauville's pretty harbour
A short ferry shuttle will take you across the Touques river to smarter Deauville – also referred to as the Parisian Riviera, being the closest resort to the capital – with its film-festival heritage, rainbow parasols, and vast white beach accented by wooden huts named after Hollywood stars. The town is immaculate. The fairy-tale Norman half-timbered houses and civic buildings are manicured with greenery; the shops are what anyone mooring at the marina would expect; the yachts what anyone playing at the casino would wish for. It is also welcoming, charming and a perfect short-break destination.
For a stylish escape or family treat, book into the newly opened Pierre & Vacances' Premium Residence Presqu'île de la Touques – a waterside location offering fabulous self-catering apartments, with balconies overlooking the swimming pool. Or you can simply hole up for a few days, undisturbed and a pebble's throw from a glossy array of restaurants. The Michelin- starred L'Essentiel, blending the skills of cheffing couple Parisian Charles Thuillant and Korean Mi-Ra Kim, is discreet and super-chic, with dishes such as poached scampi with eel broth, or pigeon with tamarind jus. Afterwards, promenade and enjoy the pretty lights of the harbour and perhaps a digestif or two.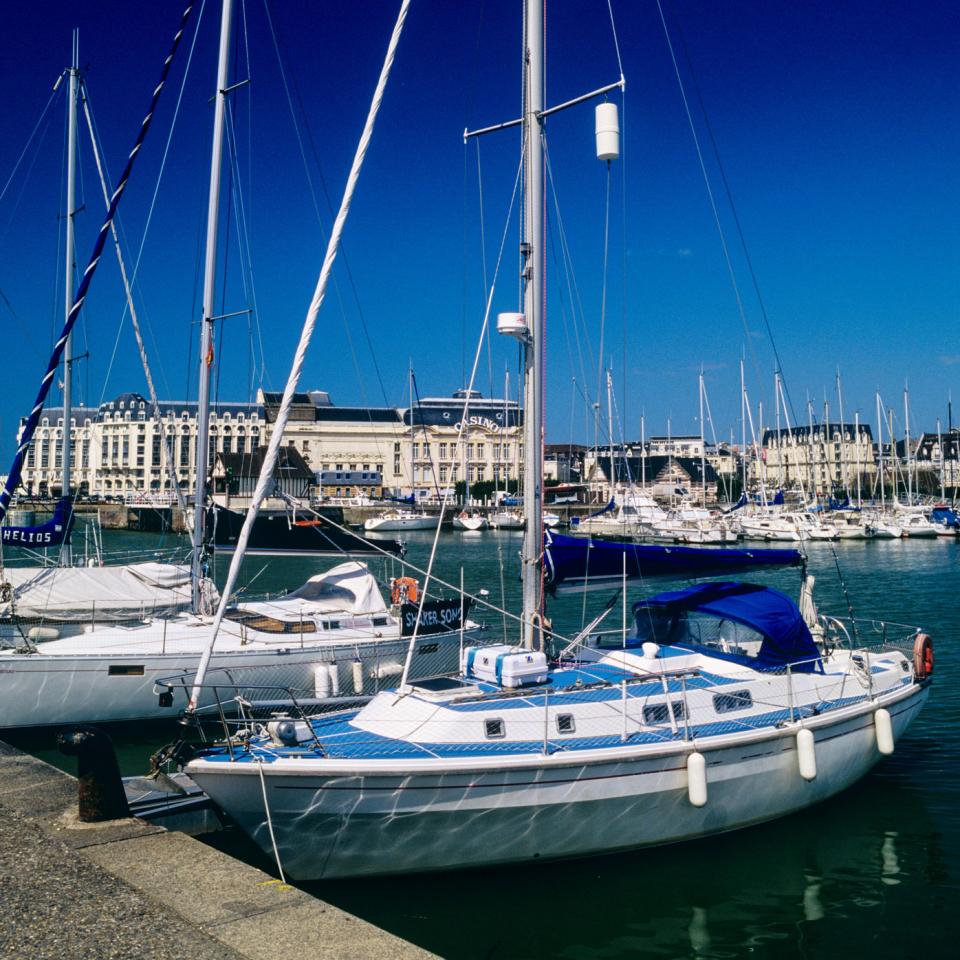 If you want to explore the region, take a spin in a roof-rolled-down 2CV – either with a driver, if you intend to drink alcohol, or drive it yourself (but remember to take your driving licence with you). Drive bumpily through the back lanes of the lush pastoral landscape, past churches and gorgeous cottages, keeping an eye out all the while for skittish foals on the stud farms for which the area is famed. Finish your tour 'en plein air' on the sun-soaked terrace of the Hotel le P'tit Beaumont in the beautifully sleepy Beaumont-en-Auge – with well-dressed salads, boat-fresh fish, pitchers of good wine and creamy Normandy cheese a-plenty. Santé!
How to book
Seven nights in a self-catered apartment that sleeps four at Pierre & Vacances' Premium Residence Presqu'île de la Touques from 6 May costs from £740. Brittany Ferries (brittanyferries.com) sails from Portsmouth to Caen/Ouistreham (a 45-minute drive to Deauville) and costs from £350 return per car with two adults and two children. For information on Normandy, visit normandy-tourism.org.
About the author