Travel
Food lovers' guide to Quebec
by Sarah Alcock
Sarah Alcock takes a culinary road trip in the Quebec Province visiting Montreal on Victoria Day, Dunhem and Quebec City.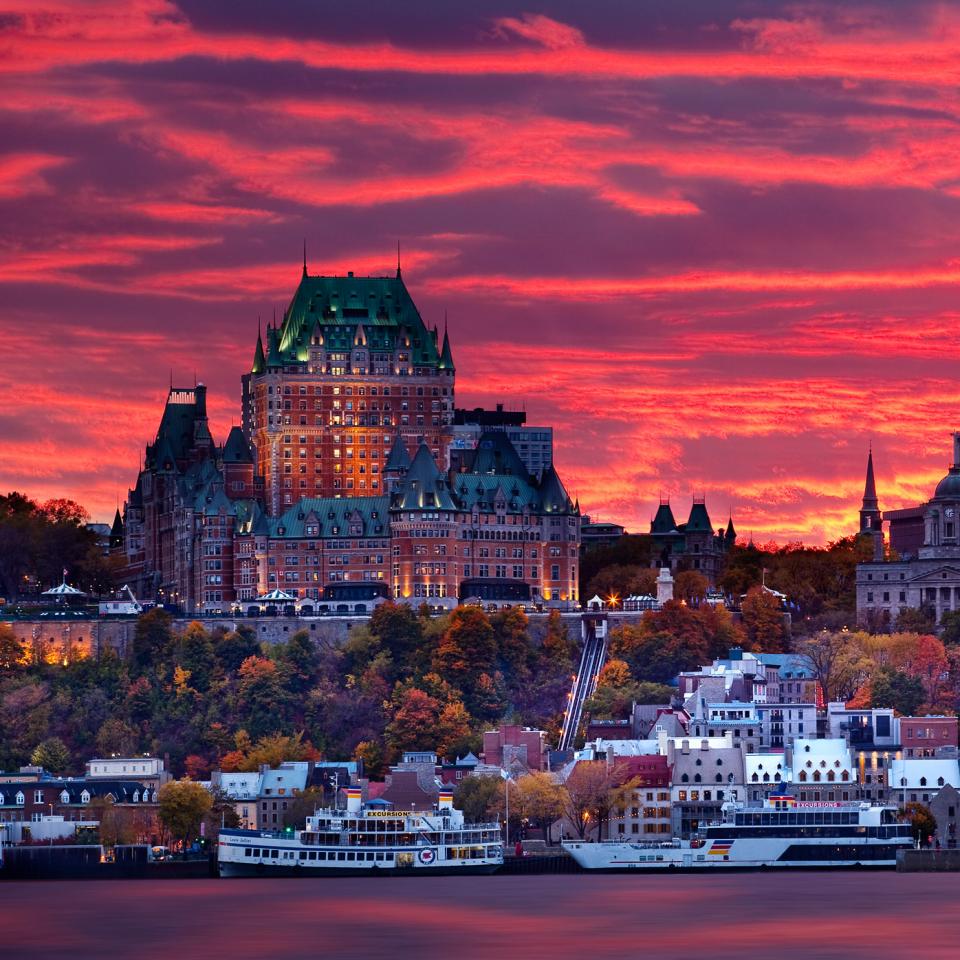 It's a Monday night in late May when we arrive in Montreal, Quebec's largest city, and the streets are buzzing with people. This is no ordinary Monday, it's Victoria Day – a national holiday celebrating Queen Victoria's birthday, and unofficially the start of summer. And in a place where temperatures can drop to -30 in winter, summer is definitely something to celebrate.
Montreal is a city of two tongues and we're greeted at our downtown hotel, the Intercontinental, with a 'Hi, bonjour'. In this vibrant, multi-cultural city, the English and French languages seem to rub along quite happily. It's so cosmopolitan that it has as many restaurants as New York, per resident.
I'm told there are three things you must try in Montreal: bagels, smoked meat and poutine. I go in search of them. At St-Viateur bagel shop in the hipster Mile End neighbourhood, the production line is a spectacle to behold. They taste less doughy than ours at home but have that distinctive chewiness and are good enough to eat with no filling.
At Schwartz's, also in Mile End, I find epic sandwiches bulging with melt-in-the-mouth slow cooked smoked beef and mustard. For poutine, Canada's national dish of chips topped with gravy and cheese curds, I head to Au Pied de Cochon, experts in hearty Quebecois fare, in nearby Le Plateau-Mont-Royal.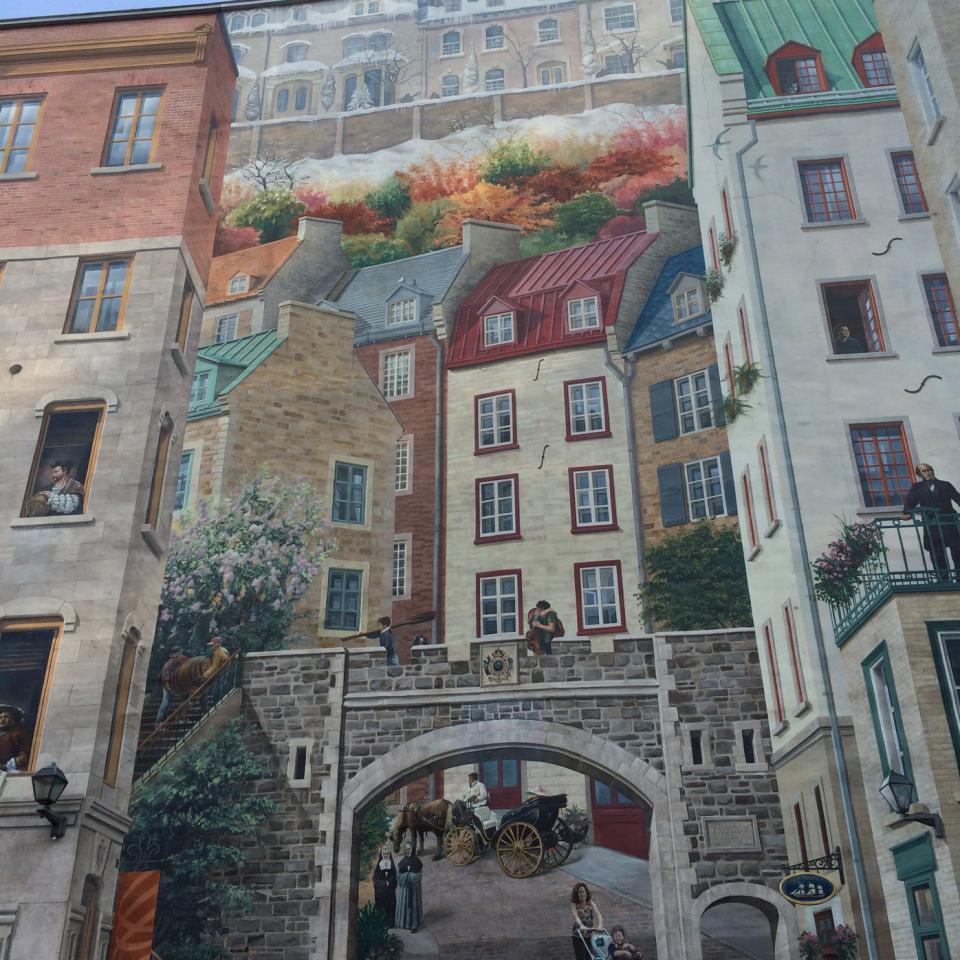 Two days and about 20,000 calories later, I pick up a rental car and set off for the Eastern Townships. Driving an automatic on wide roads makes getting around feel very easy. In just an hour we reach Dunham, the birthplace of Quebec's grape growing industry.
The Eastern Townships, which border the US state of Vermont, are famous for their wine production, maple syrup shacks and unspoiled natural beauty. A number of trails have been created for tourists to show it off. You could follow the 260 mile 'townships trail'- a history lesson that takes you through many picturesque villages. Or try the 'summit drive' with its panoramic views of mountains and vast lakes. We opt for an abridged version of the 'wine route' which takes in all 22 of the region's wine producers.
We begin at L'Orpailleur vineyard, one of the region's first. Harsh winters followed by short intense summers make Quebec the perfect place to produce 'ice wine'. Vineyards grow and pick the grapes in summer, then leave them on the vine but above ground in winter to freeze and intensify the sugars in them. The resulting sweet ice wine tastes like a fresher, fruity version of dessert wine. Just over the road is Union Libre, producers of fire cider, a sweet drink made by boiling down cider in the same machine used to make maple syrup. They also produce ice cider using the same process as ice wine, which tastes like alcoholic freshly pressed apple juice.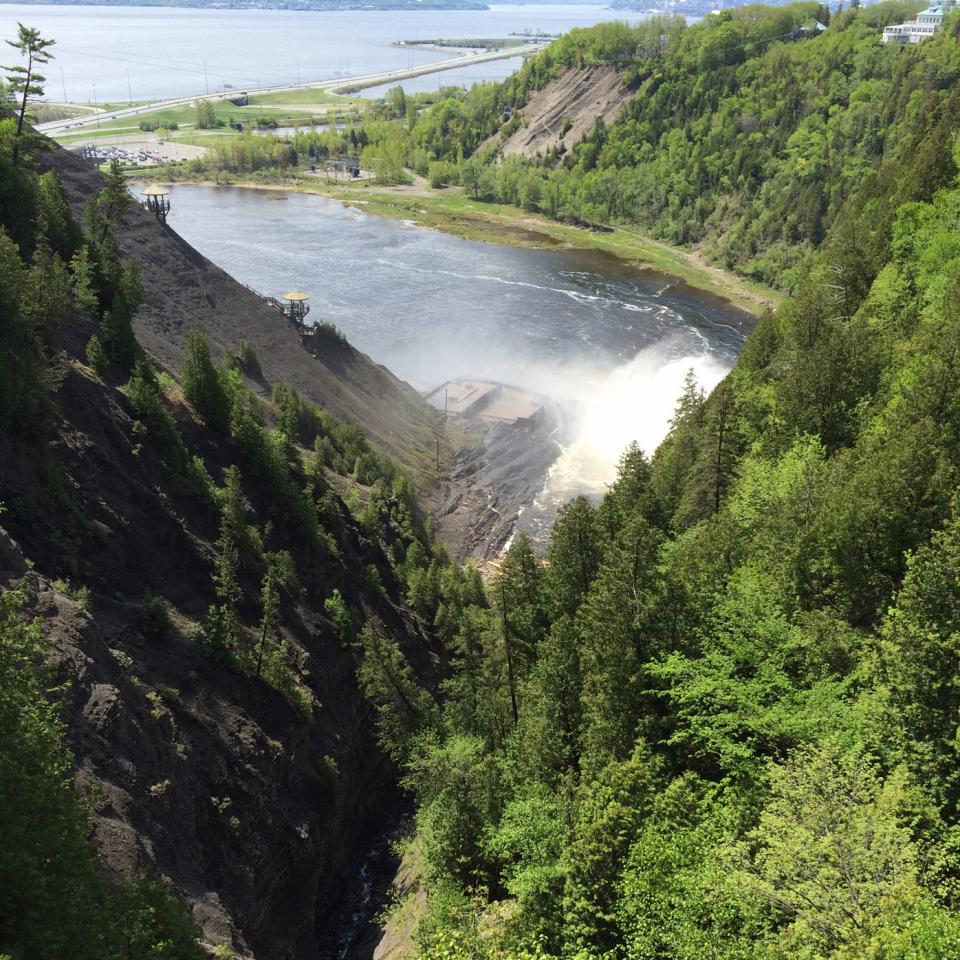 There are symbols on our map marking suggesting food stops en-route. We choose the Star Café, just by Lac Brome, where I have an enormous burger before continuing east. We stop off at the beautiful working Abbaye de St.-Benoit-du-Lac, where monks make their own cheeses, ciders, vinegars and maple products. Our home that night is Manoir Hovey, a hotel just outside the village of North Hatley that is possibly the most idyllic place I have ever been.
A huge white manor house, Manoir Hovey is surrounded by thick woodland and looks over Lake Massawippi. There are no speedboats or ferries here - it is totally serene. I take a kayak out onto the calm, clear water, where I stop paddling, sit back and soak up the tranquility. They also have tennis courts, an outdoor pool and bikes to borrow. The restaurant uses entirely local produce and has an incredible cheeseboard.
We drive three hours north to our final stop, Quebec City. The city is 98% French speaking, and proud of it. During its tumultuous past, both the English and French vyed for control. Consequently, its architecture is a quirky mix of Norman, English and French.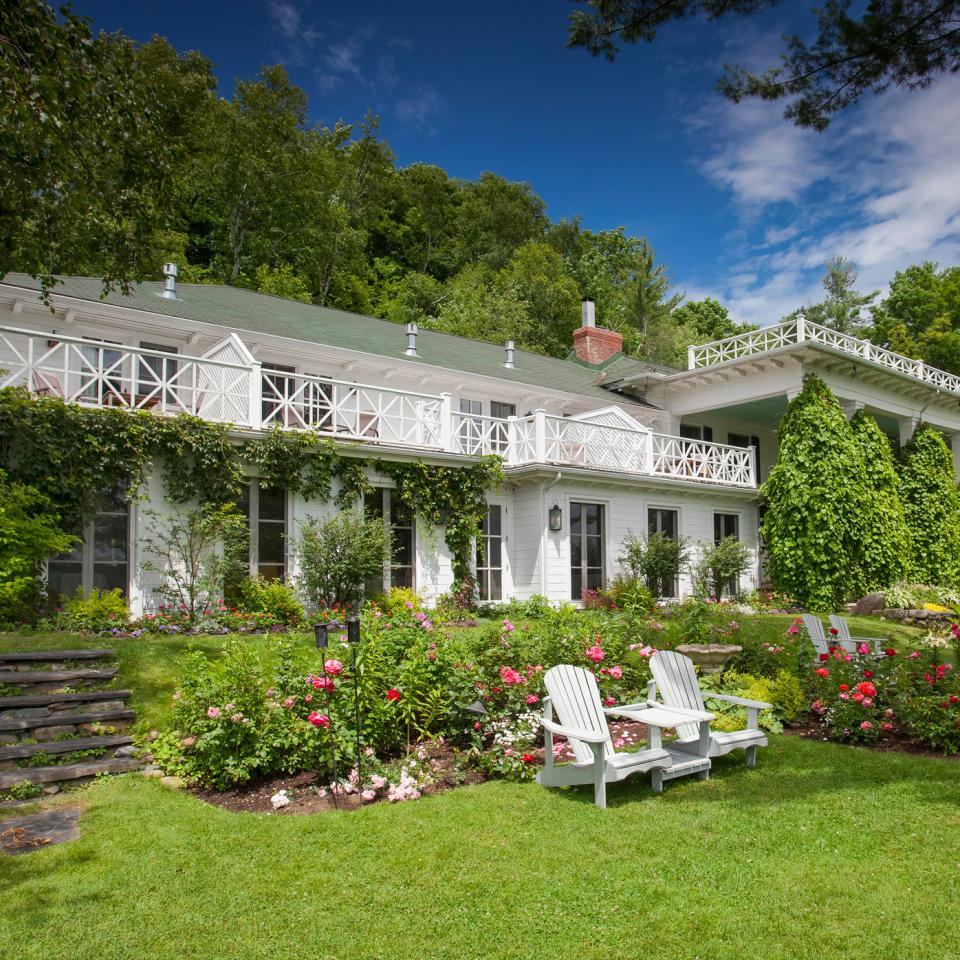 We check into Le Capitole, a hotel attached to a theatre. The town is full of great places to eat. Our favourite is Le Moine Echanson, a cute little place on Rue Saint-Jean, where we sip organic wines and eat delicious mushrooms on toast and bone marrow mousse served in the hollowed out bone
On our final day we take a short twenty-minute drive out of the city and over the large bridge to the 'Ile d'Orleans'. Thanks to a law stating that land must be used for farming, the inhabitants have managed to avoid the island turning into a millionaire's second home retreat and kept the land for producing amazing Quebecois artisan goods. We drive around the island, stopping off at each farm, stocking up on cider, cheese, wine and seasonal fruits.
It's time to go and I feel like I've only scratched the surface of Quebec, but I've seen enough to know its incredible food, scenery and that contrast of city and countryside make it a really great getaway.
Getting there:
Air Transat flies offers a return Economy Class flight direct from London Gatwick to Montreal. For more on Quebec, visit quebecoriginal.com, tourisme-montreal.org or quebecregion.com/en.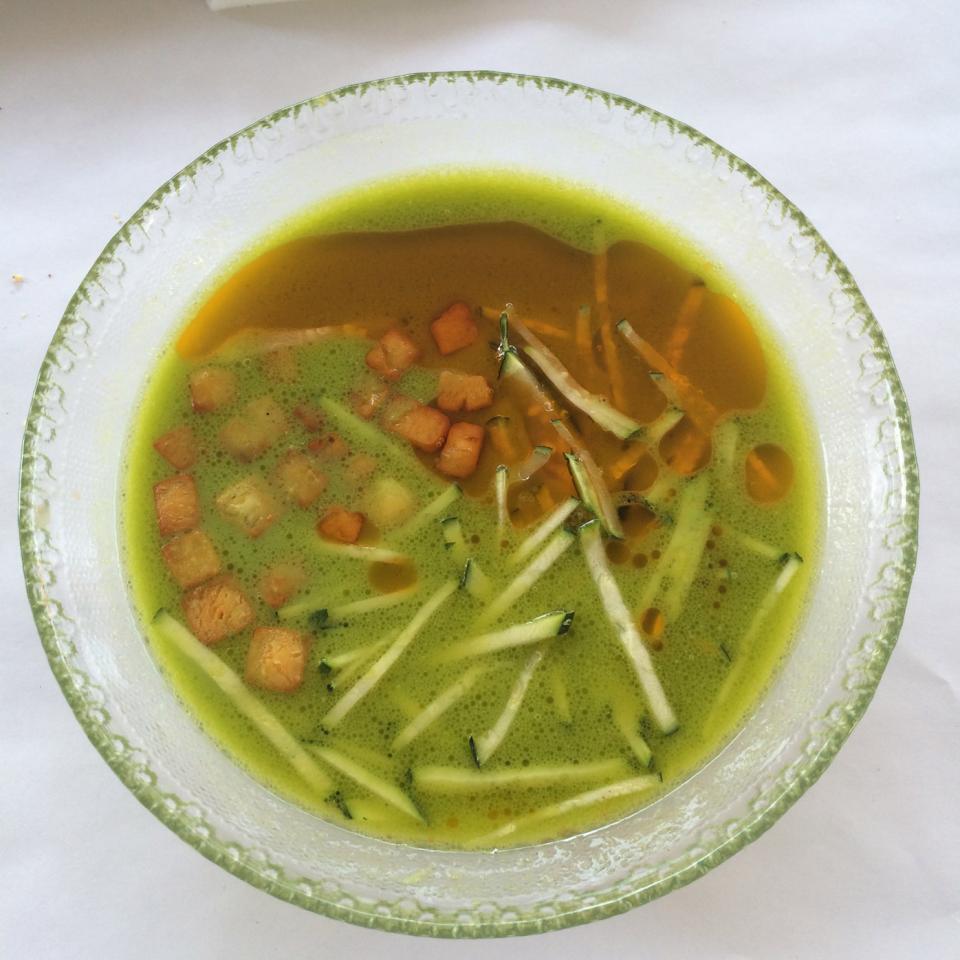 My favourite foodie finds in Montreal
Flyjin café, Old Town – a tiny hole in the wall for amazing coffees to go (flyjin.ca).
Da Emma, Old Town - a great little traditional Italian restaurant.
Joe Beef, Little Burgundy – a historic Montreal restaurant loved by chef Anthony Bourdain (joebeef.ca).
Grumman 78, St Henri - Originally a food truck, now a permanent fixture serving gourmet tacos, fried chicken, grilled corn (grumman78.com).
L'Express, Le-Plateau-Mont-Royal – for the best traditional French cuisine (restaurantlexpress.com).
Les 400 Coups, Downtown – amazing refined Modern Canadian cuisine; try the smoked venison (les400coups.ca).
Contact Spade and Palacio for 'off the beaten track' food tours (spadeandpalacio.com).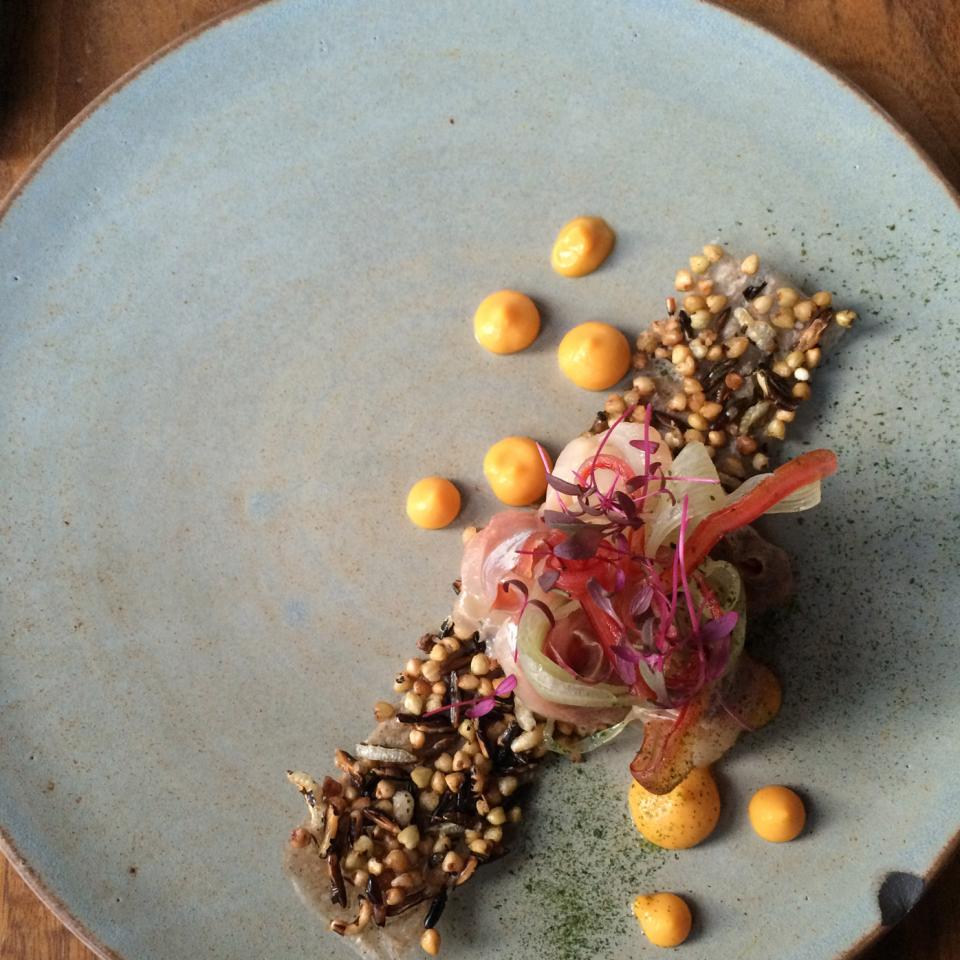 Don`t miss

---