Travel
A foodie winter break in Megève
Marcia Moody discovers the finest French food in the most romantic alpine setting.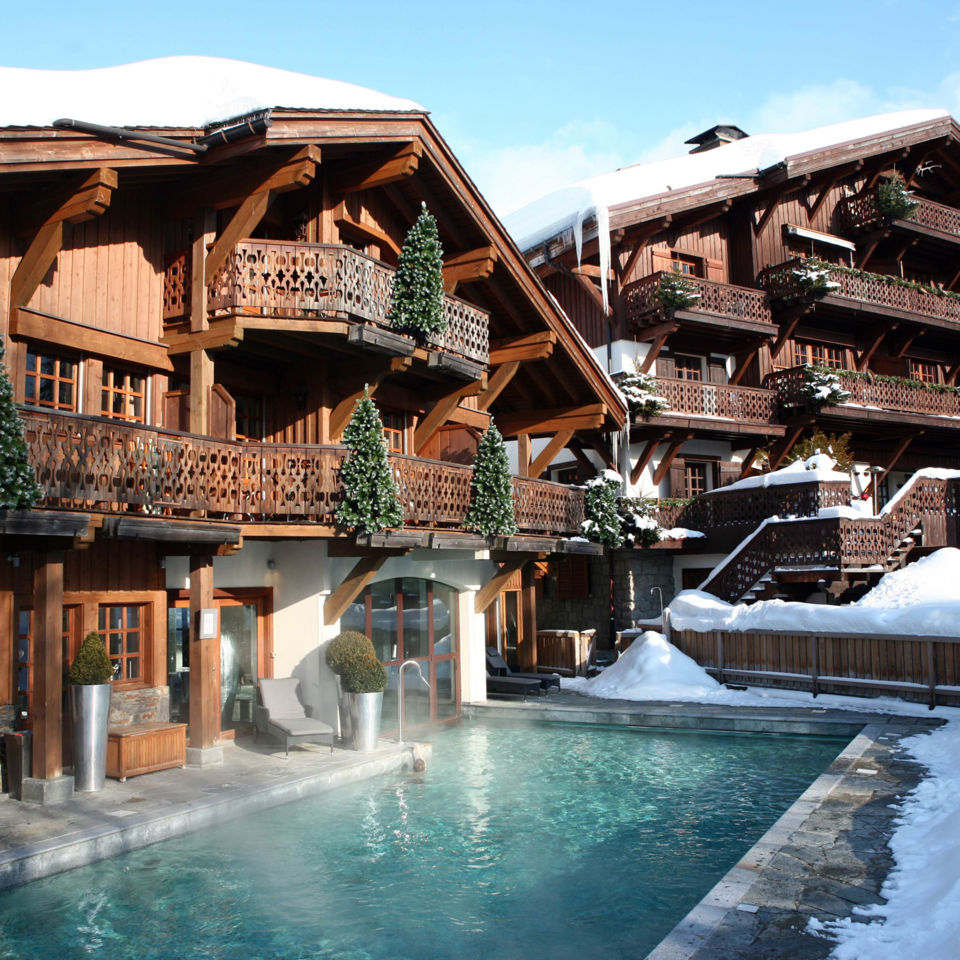 Like most people, I spent my childhood trying to magic myself into my picture books. Who'd have thought one day I would succeed? Deep in the Savoy region of the French Alps – and just 50 minutes from Geneva – the clopping of horses' hooves and the clustered medieval buildings, all glowing from the windows and loaded with snow, make me feel like I've wished myself into the most beautiful Christmas book ever.
The food is so good in Megève that it now attracts as much attention as its ski slopes. As you exert yourself in these high-altitude conditions you're meant to up your calorie count, so it's essential you embrace it.
Upon arrival we were immediately fortified with lunch at Le Comptoir du Père Sotieu café in the village, which offers tasty homemade tarts, soups and pastries. The Grimbergen beer and house Cidre Brut are worth sampling, too. We were then scooped up and bundled in (faux) furs for a twilight carriage ride, which proved a great way to familiarise ourselves with this pretty little town, spotting tucked-away shops to return to later.
Top of the list was Les Flocons de Neige, a sweet shop famous for its speciality bonbons (a mixture of chocolate and praline coated in a crisp white layer of meringue). We also picked up a bottle of the delicious regional herbal liqueur génépi, before popping into the Cooperative Fruitière du Val d'Arly to stock up on the tangy and melty mountain cheese called Reblochon.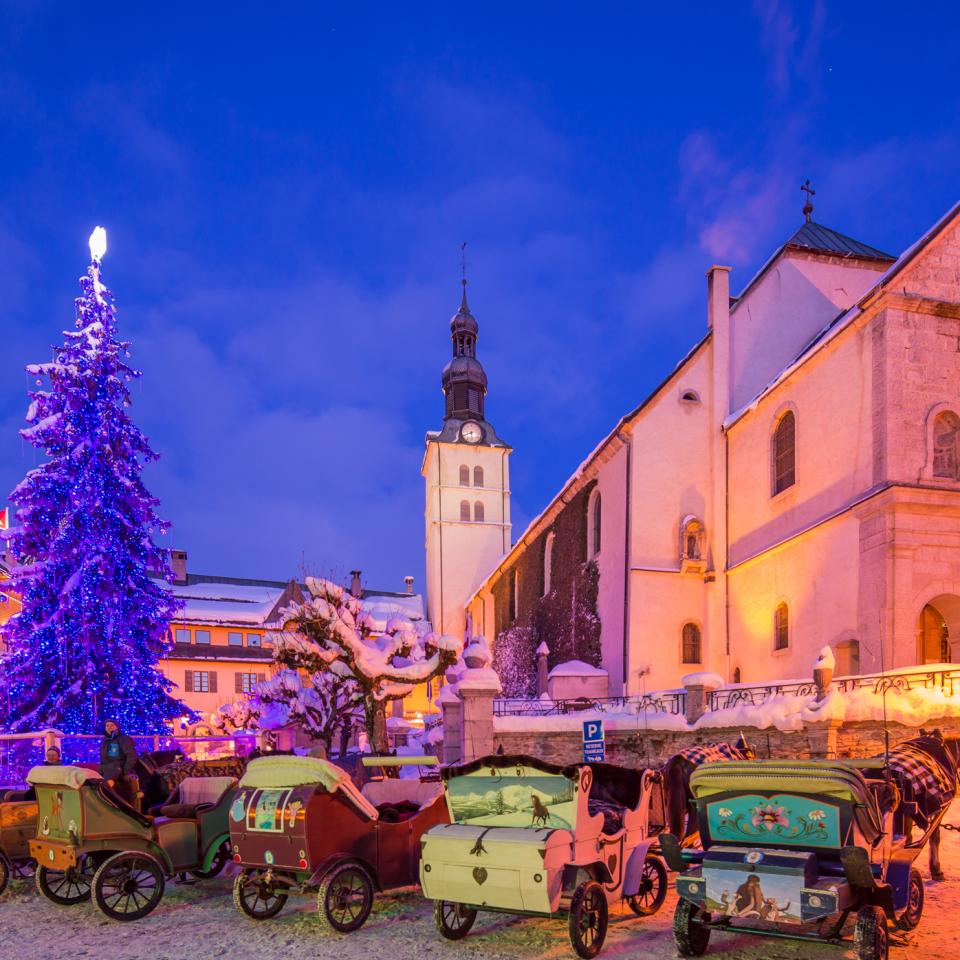 Our hotel, Le Chalet du Mont d'Arbois, featured traditional Alpine architecture, with dinky wooden balconies and icicle-strung eaves, but boho-luxe chic within. It's a 12-minute stroll above the centre of the village and its two-Michelin-star restaurant, 1920, offers a contemporary take on traditional gastronomy. A menu highlight were the large trap-caught langoustines with butternut squash, hazelnuts and black truffle.
Next day, after a dizzyingly vast breakfast buffet, where I discovered the most extraordinary praline brioche, we set off for a morning's skiing in the mountains. I stuck with gentle tree-lined slopes, but with eight nursery areas, 45 green runs, 65 blues, plus numerous reds and blacks, all capabilities are catered for.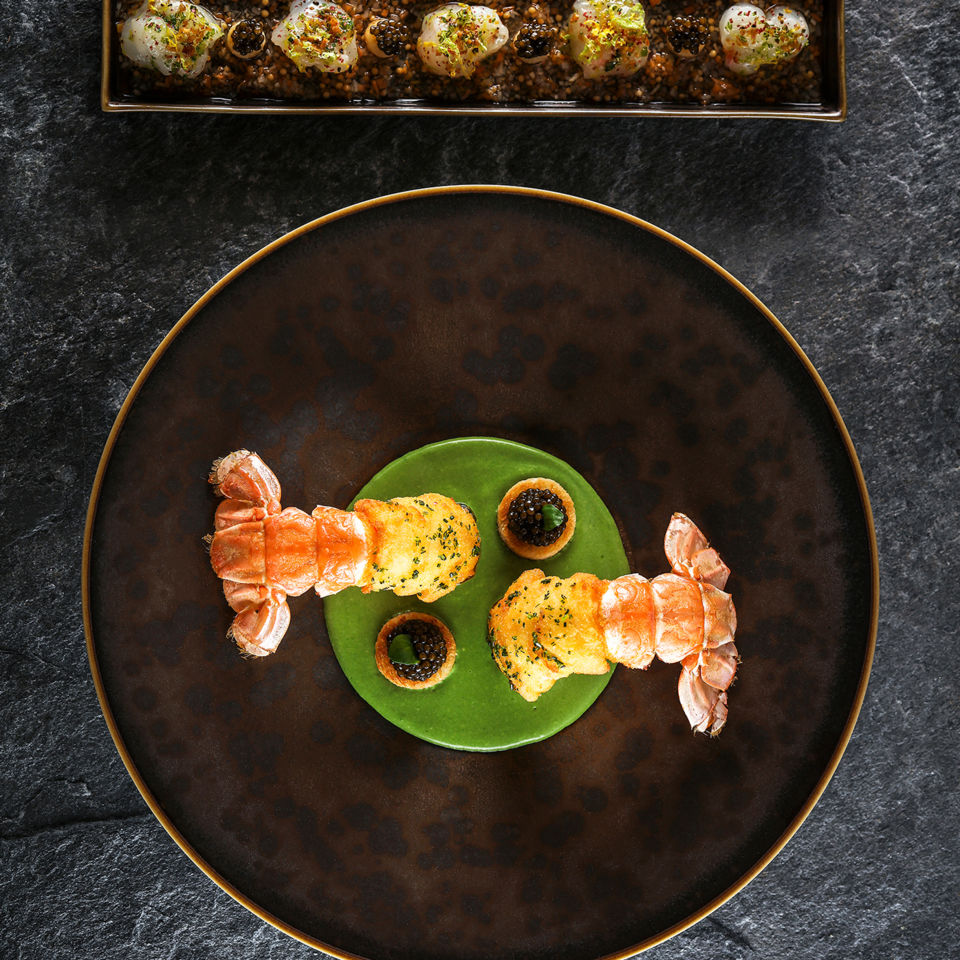 After the morning's exertion, we headed to Flocons de Sel, the town's three-Michelin-star restaurant. Its tasting menu offers 'an invitation to a mountain walk' and our epic journey began with smoked milk beignet and creamy polenta with juniper and hay, continued with beetroot and parsnip gnocchi with a garden consommé, before ending four hours later with a blissful smoked chocolate tart and wood ice cream. The strong, crumbly blue from Termignon on the cheese trolley also deserves a mention.
On our final full day we tried snow-shoeing, hiking through glittering fields, icy forests, and even up a river and part of a waterfall that were frozen. That evening was about back-to-basics traditional Savoyard cuisine in the restaurant Chamois, where we feasted on fondue – a gooey vat of Gruyère base, served with hunks of bread.
Before shipping out the next day, we boarded a tiny plane for a 45-minute flight around Mont Blanc. I was glad I hadn't eaten more breakfast. But if you can take the swoops, it will be one of the best things you'll ever do.
Getting there
Double rooms at Le Chalet du Mont d'Arbois cost from €207, room only. For more information on booking activities in Megève, go to megeve.com. EasyJet flies from London Southend to Geneva from £50 per person.
About the author