Travel
How a holiday can change your life
Why your annual fortnight in the sun can help you find your destiny...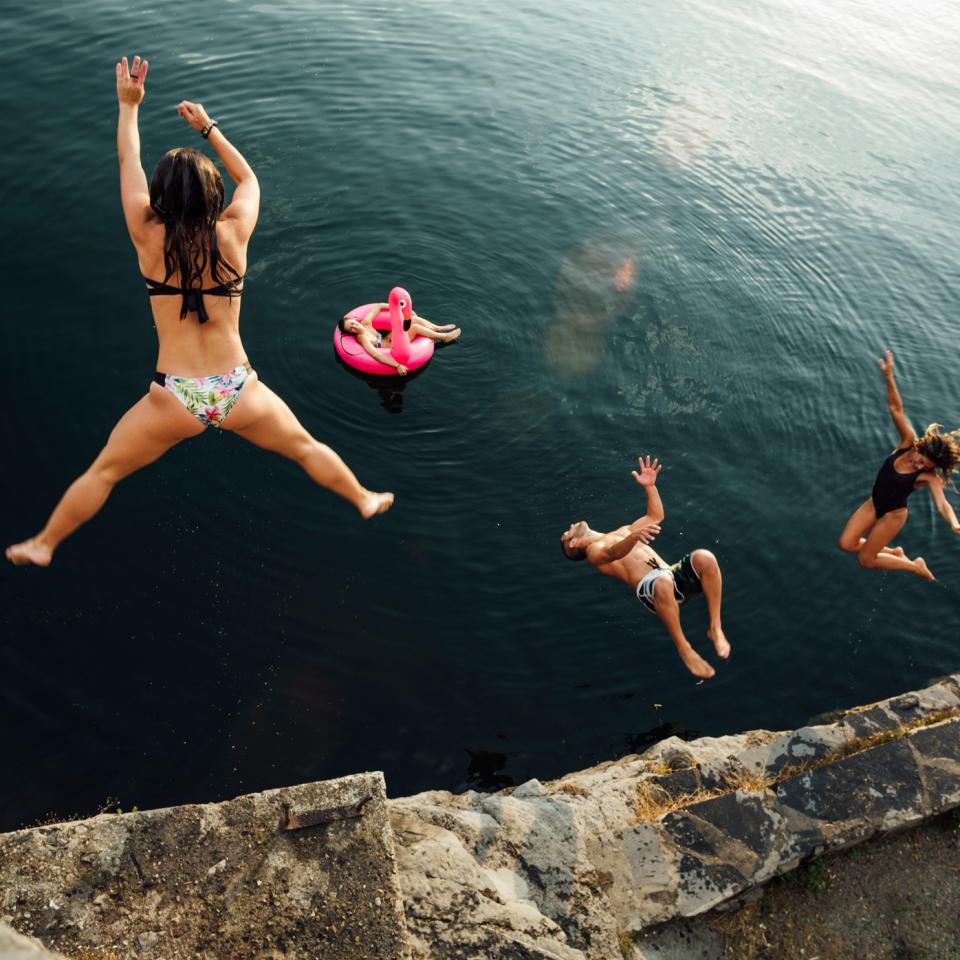 Waking up to sunshine. Paddling in crystal-clear waters. Sipping ice-cold wine by the beach. Actually having time to read an entire novel – or two. Finally, the fortnight in the sun you've been dreaming about since you booked your flights in January has arrived. But your holiday isn't just a chance to unplug from the stresses and strains of everyday life – with just a little foresight and a bit of self-knowledge, your annual break can be a truly life-changing space.
'A holiday gives us that luxury of time, that much-needed space away from the daily grind, so we can really think about how we want our lives to be,' says Katrina Onstad, author of new book The Weekend Effect, (Piatkus, £14.99). It is an opportunity not just to recharge your batteries, but to reconnect with what matters most to you – to feed your soul, and your mind, and delve into the pleasures that you miss most in daily life, as well as spend time with the people you love.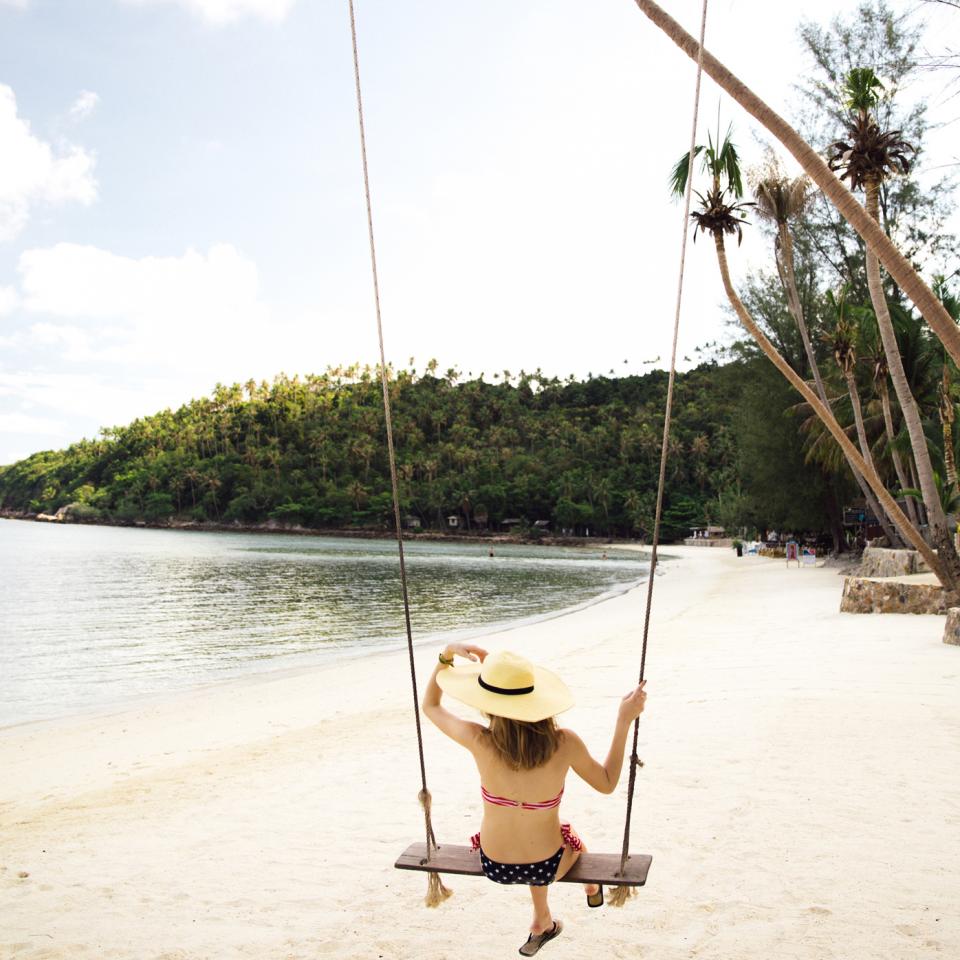 The perfect time to plan
'We shouldn't underestimate the power of simply getting out of our normal routine,' says life coach Jo Blakeley, aka The Bliss Expert. 'When you're caught up in the day to day, it's really hard to get any perspective. With our loved ones, the daily battles over chores or money or parenting can irritate us. You stop seeing the person you love, and you see their list of annoying behaviours. Holidays are a chance to reverse that.' Conversation is more likely to meander over a bottle of wine on a holiday terrace, which makes it easier to discuss changes – whether big or small, to life back home; and to have those bigger conversations about your dreams and future plans.
'You have your best ideas when you're relaxed, when you let go,' says psychologist and career coach Salma Shah. 'When I'm on holiday, I always get clarity about the direction I'm headed in, and the bad habits that I want to stop when I get home. I always take a journal with me, too – I don't put myself under any pressure to use it, but it's a great resource to look back on when the holiday is over. And I collect mementos, things that have a personal resonance. On a recent trip, it was postcards of Pompeii, because I was awed by the sense of history. The postcards were a reminder to myself to create a legacy – things I can leave behind.'
On my own holiday last year, I got up an hour before my husband and son and sat by the pool as the sun came up. I read, I did a little bit of yoga, I thought about the plot of the novel I'm writing. It felt like a rare treat, but now I try to get up early once a week to recreate the same space. The key, says Salma, is to focus on things you enjoy, rather than forcing yourself to do 'improving' activities, and just see what comes to the surface. 'That might mean carving out some time for yoga or meditation while you're on holiday,' she says. 'Or maybe just agreeing with your partner that you'll both get an hour to yourself each day – even if it's just for a luxurious daytime nap.'
Reconnect with what you love
For many of us, holiday downtime is an invaluable space to get up to speed culturally and check things off our must-read/watch/listen-to list. We finally have the time to watch that award-winning TV show we missed, read the ever-growing pile of ripped-out magazine features, or start the book that's been on our to-do list since Christmas. It's all too easy to forget how nourishing culture can be; how it feels to be completely mesmerised by storytelling. And again, it can be a way of reconnecting to your core values, says Salma. 'It's about reminding yourself of what's important to you. I tend to take a mix of books – some for self-development, some that friends have recommended, some that I hope will encourage me to write more.' Follow a few of your favourite authors on Twitter or Facebook to get their recommendations, or ask friends what to download before you go away. The website fivebooks.com has some great suggestions, too, as does whatshouldireadnext.com.
Although it's great to lose yourself in a good book, says Katrina Onstad, it's also worth spending some time in more active pursuits. 'There's value in passive activities, but we know that they don't have the same long-lasting psychological or physiological benefits as things that give you social connection,' she says. Studies also show that we create stronger memories of new experiences, and that there's a huge uplift to our wellbeing if we can spend time in nature. According to time management expert Laura Vanderkam, author of 168 Hours: You Have More Time Than You Think (Penguin, £8.99), planning a few special 'anchor' events is a good way to schedule your free time. 'There's a psychological benefit to the anticipation, so you can get a buzz out of the build-up even before you do the activity,' explains Laura.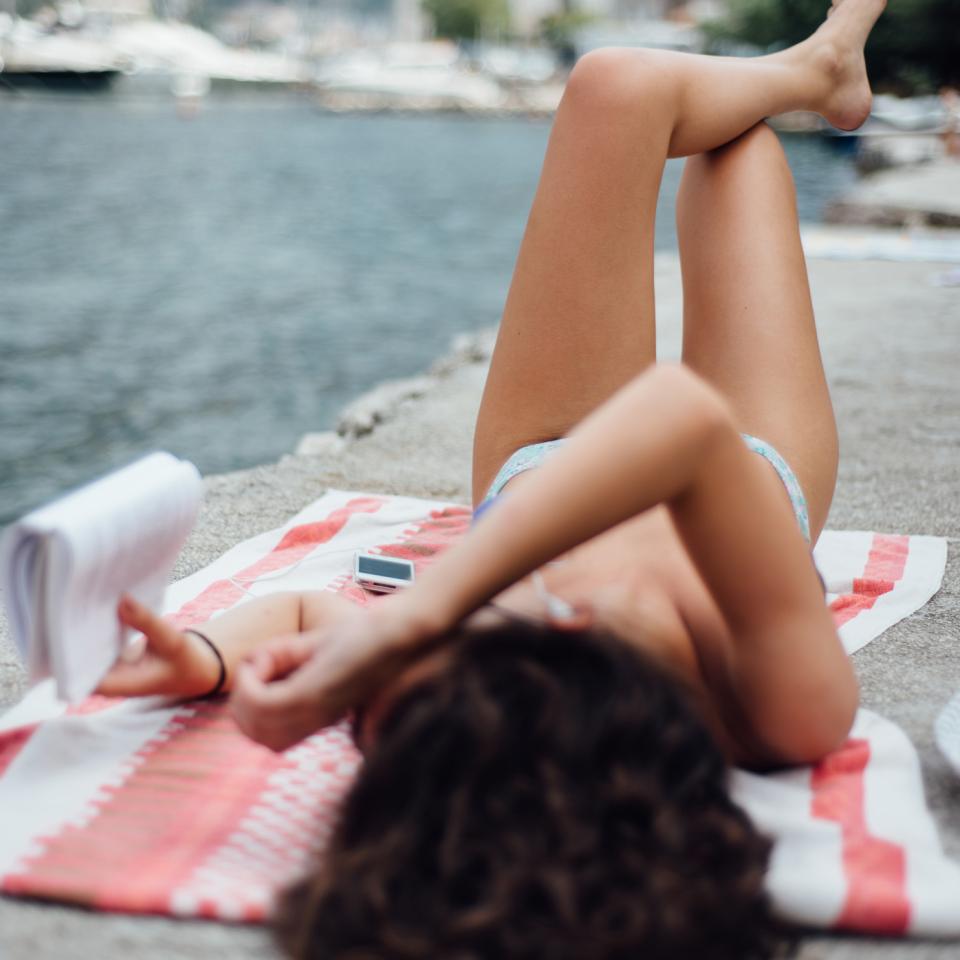 Dare to Dream
But perhaps the most powerful thing about holidays is their sense of possibility. Plenty of businesses, not to mention bestselling novels, start life on a holiday – and it's not just because we have the time for dreaming and planning. 'It's also about that opportunity to meet new people,' points out Salma Shah, who was persuaded to start her own business after an inspirational retreat on a Greek island several years ago. 'Just through meeting people who have different lives, who aren't like the people you usually socialise with at work or at home, you begin to see new possibilities,' she says. If you want to encourage your own eureka moment, Laura Vanderkam recommends an activity she calls 'A list of 100 dreams' (as the title suggests, you list 100 things you'd love to do). 'When I ask people to try this in workshops, inevitably the first dreams people suggest are along the lines of "See the pyramids in Egypt,"' she says. 'By dream 100, however, you'll be coming up with more actionable ideas for everyday life.'
Sadly, however, it's all too easy to let good intentions slip once you're off the plane and facing the reality of a clogged inbox, piles of laundry and a demanding family. So how do you make sure the effects of your break are long-lasting? Collecting physical reminders of your time away can help you stick to plans when you get home – ticket stubs, sea shells, driftwood and photographs, for instance. But it's also worth thinking about how you talk about those dreams, to yourself and to others.
'A lot of people say, "Wouldn't it be nice if…", and then they don't take it any further,' says Jo Blakeley. 'The trick is to ask yourself specific questions. So, you think it might be nice if you moved house – what would that move actually give you? More space? More freedom? A better quality of life? What is it you're really looking for? And then ask what needs to happen in order for it to work. Talk about the "cans" first and forget the "can'ts". At this stage it's about sewing the seeds of possibility, rather than doubt.'
And finally, there's no reason why a holiday mindset should be confined to two weeks every year. A recent study suggested nearly half of us feel happier when we take a series of short breaks, rather than a 14-day holiday. So maybe it's time to start planning your next weekend away.
Get appy: the best apps to help you stick to your holiday intentions
Better Based on Gretchen Rubin's research into the four different 'tendencies', it offers insights into how your personality shapes your behaviour.
Coach.me Helps you identify your intentions and create better habits. You can also use it for phone consultations with a life coach.
Breakfree If a digital detox on holiday has made you want to cut down on device usage at home, this app will help you track how much time you spend on your smartphone.
Catch-up zone: the best boxsets, podcasts and books to enjoy on holiday
Watch
● Big Little Lies Nicole Kidman, Zoë Kravitz and Reese Witherspoon star in this dark comedy-drama.
● The Crown Luxuriate in this 10-part epic about Elizabeth II's early reign.
● The Handmaid's Tale Based on Margaret Atwood's dystopian novel, this series has been dubbed perfect viewing for the Trump era (but don't let that put you off).
Listen
● S-town Slow journalism at its finest; a poignant, perfect bit of storytelling.
● Mortified People relive their most embarrassing moments in a way that will make you cheer.
● The Heart A podcast about relationships and sex that never gets sappy.
● Revisionist History Malcolm Gladwell's podcast is a lot like his bestselling books: great stories that make you think about life a little differently.
Read
● Conversations with Friends by Sally Rooney (Faber & Faber, £14.99). Her debut novel, about a group of friends who fall in and out of love, is the perfect summer read.
● He Said She Said by Erin Kelly (Hodder & Stoughton, £12.99). If you love a twist in the tale, this crime thriller will keep you guessing.
● Better than Before by Gretchen Rubin (Two Reads, £8.99). A fascinating book about breaking bad habits and fostering new ones.
About the author