Travel
Christmas market staycation: Padstow
Rick Stein's seasonal event is full of gastro opportunities, says Tamsin Burnett-Hall...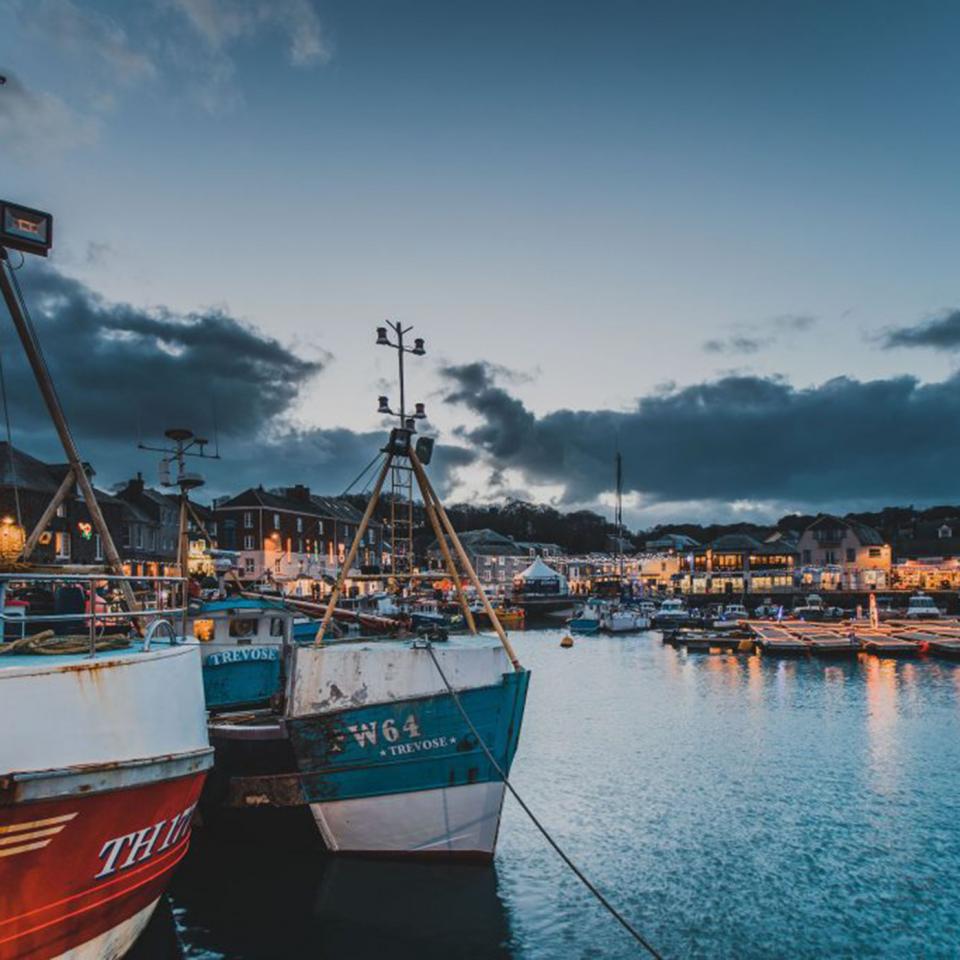 The harbour surrounded by pretty lights
Rick Stein's multiple businesses have led to Padstow's nickname 'Padstein' – and his influence is felt in the Cornish seaside town all year round. In 2007, he and fellow chefs Nathan Outlaw and Paul Ainsworth set up the free Padstow Christmas Festival, where top chefs come to do cookery demos. You might easily find yourself elbow to elbow with the likes of Michael Caines, Mitch Tonks or José Pizarro. There's certainly plenty of inspiration if you're stuck with festive menu planning; Tom Adams from Coombeshead Farm inspired me to make my own pork pie, while Angela Hartnett reminded us how simple it is to make fresh pasta.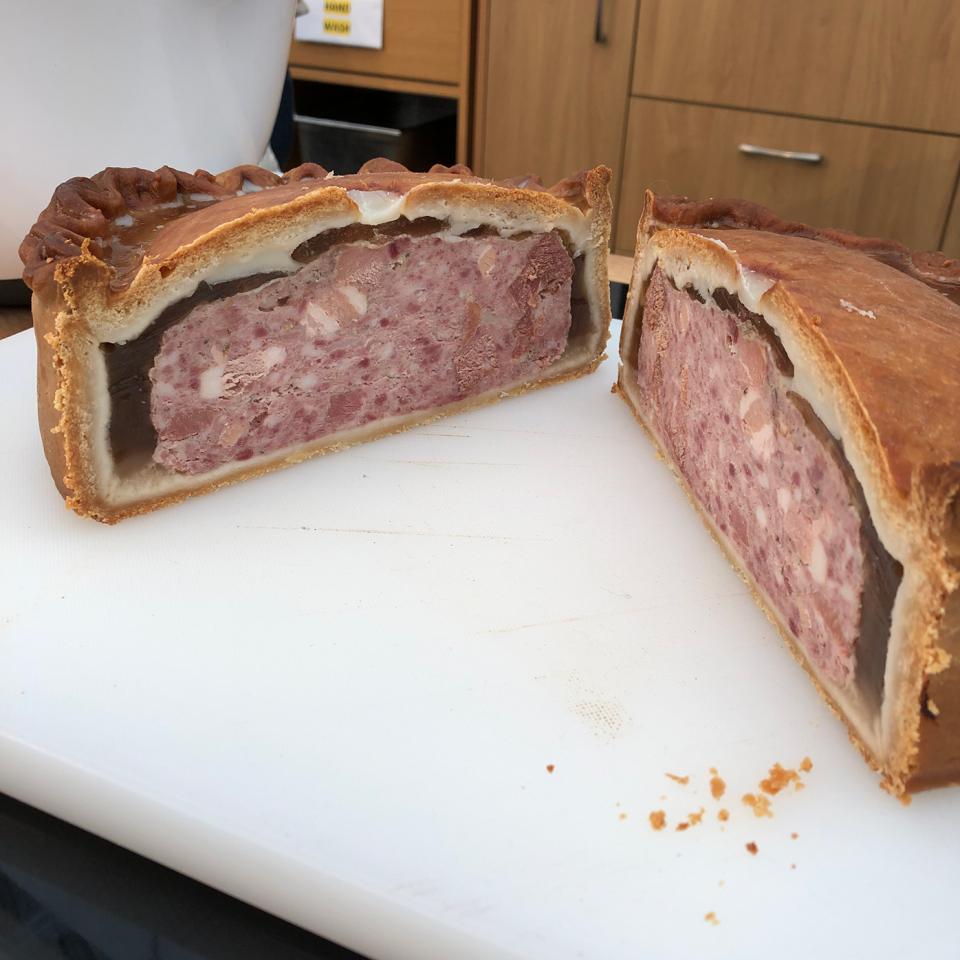 Coombeshead Farm's giant pork pie
Looking to tick some items off the festive shopping list, we headed to the artisan marquee to browse the locally produced food and drink, crafts and artworks. Ambling around, mulled cider firmly grasped, I chose little driftwood houses to hang on my tree, and unusual pebble wreaths as gifts. We couldn't resist sampling from what's said to be the country's biggest paella pan – not that we really needed lunch after the generous breakfast we'd enjoyed at Woodlands Country House, where I had my first taste of 'hog's pudding', a kind of spiced white pudding-sausage hybrid.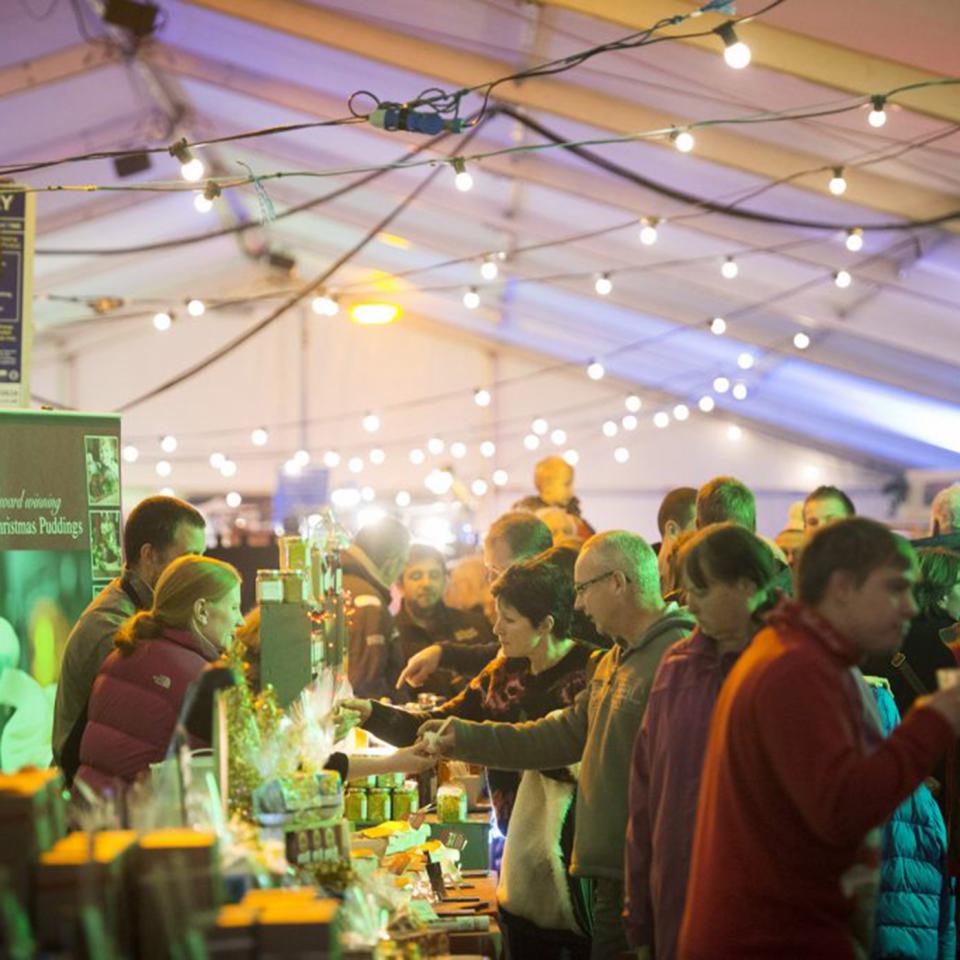 Sampling local produce at the Padstow Christmas Festival
One of the festival sponsors is Sharp's Brewery, producers of many beers such as Doom Bar amber ale (named for the sandbank across the estuary on which many a ship came to grief). Crossing the estuary to Rock, we enjoyed a special beer-pairing lunch at The Mariners, where I discovered Seven Souls dark ale, which went beautifully with my chocolate mousse.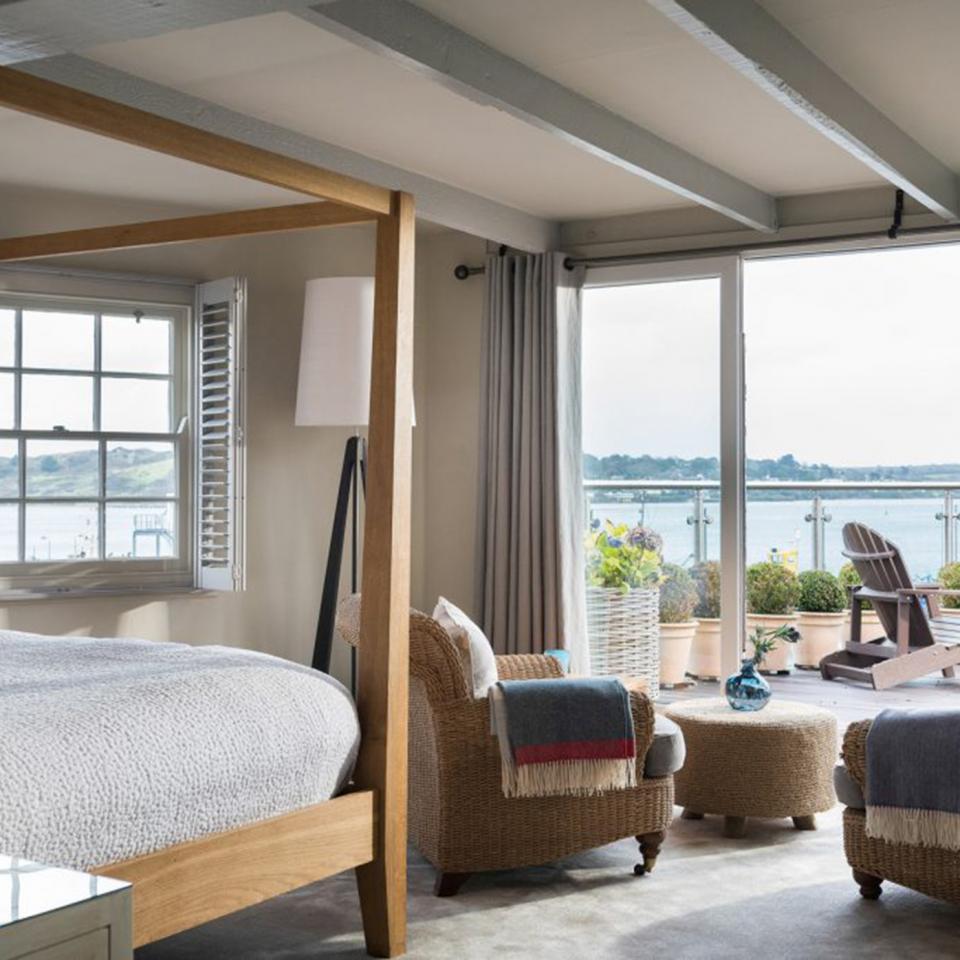 A room at Stein's The Seafood Restaurant
A recommendation led us just outside town to Trevisker's Kitchen & Dining, where the garden centre's daytime cafe transforms into a restaurant at night, with regular special events. On this occasion, Alan Bird collaborated with resident chef Henk de Villiers Ferreira to create a seven-course tasting menu with standout dishes of mackerel with horseradish cream and cucumber chutney, and beer-braised short ribs.
Home for that night was a room at The Seafood Restaurant, the flagship of Stein's empire, with coastal-chic decor curated by his business partner and former wife, Jill. All in all, the Padstow Christmas Festival is a fabulous start to the festive season. As Rick himself says, 'It's one of those events where everyone seems to be in a thoroughly good mood, probably because there's so much great food and drink on offer.' I can't disagree!
HOW TO BOOK
Woodlands Country House, B&B, from £126 per night, woodlands-padstow.co.uk; The Seafood Restaurant, rooms, from £192 per night, rickstein.com; for more information about Padstow Christmas Festival (5-8 December 2019), go to padstowchristmasfestival.co.uk.
About the author