Travel
Christmas market staycation: Edinburgh
by Fiona Gibson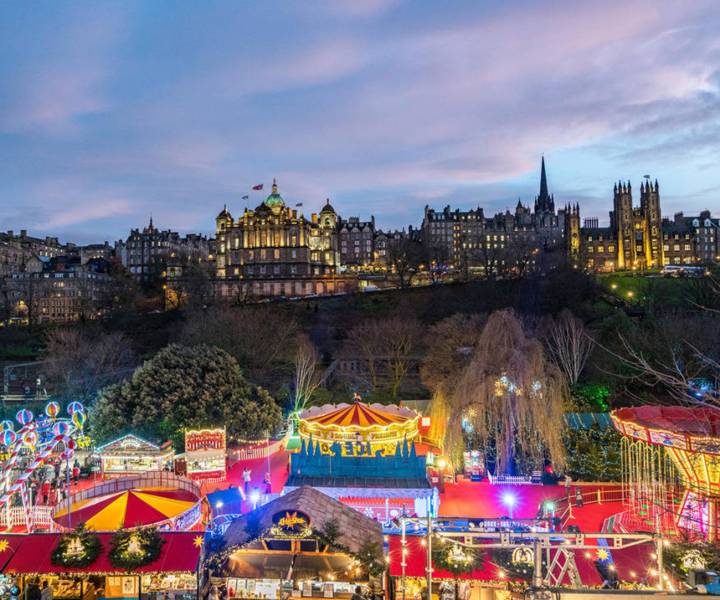 Princes Street Gardens – the 'perfect setting for a Christmas market'
Chocolate, cider and cheesy dishes are festive treats for Fiona Gibson...
Princes Street Gardens must be the perfect setting for a Christmas market. Overlooked by Edinburgh Castle, the park is filled with rows of alluring stalls offering everything from spicy mulled cider to cosy Aran knits. Trees are strewn with twinkling lights, and fairground rides illuminate the night sky. It looks as if the heart of the city has been sprinkled with glitter.
My husband Jimmy and I have arrived to choose a few last-minute gifts. While online shopping has cut down on the Christmas-shopping legwork, there's nothing like browsing market stalls at dusk while nibbling on a giant pretzel with a moreish apple toddy in hand.
Heady scents waft from a pop-up smokery where Scottish salmon is served with potato salad. There's a Comtè cheese fondue and something called schupfnudeln (which turns out to be buttery potato dumplings). We're tempted to try freshly caught Eyemouth lobster, or even mac 'n' cheese with Irn-Bru pulled pork, but instead go for tubs of seafood chowder to warm the cockles on this frosty wintry night. When the urge for sweetness beckons, we are lured by churros with cinnamon and rich hot chocolate. There are no treats of this standard when all your Christmas shopping is conducted with the click of a mouse.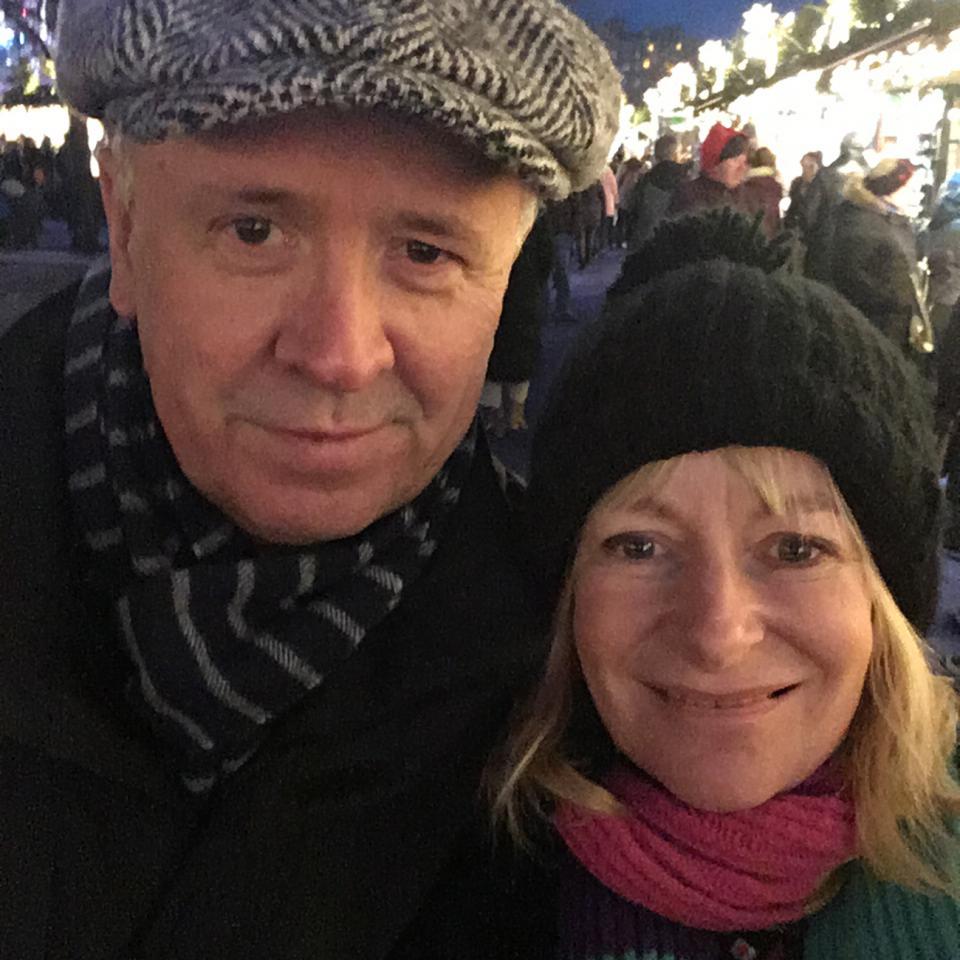 Fiona with husband, Jimmy
As for those stocking fillers, we are drawn to cheery Russian dolls, kitsch snow domes, hand-painted ceramic bowls and candles in pretty stained-glass holders.
Clutching our shopping, we wander back to Braid Apartments by Mansley. Stylish and elegant, the serviced apartments are tucked away in Thistle Street in the New Town, and couldn't be cosier or more peaceful on this bitter Edinburgh night. Our one-bedroom apartment has a separate bedroom, power-shower bathroom and a roomy kitchen and lounge area.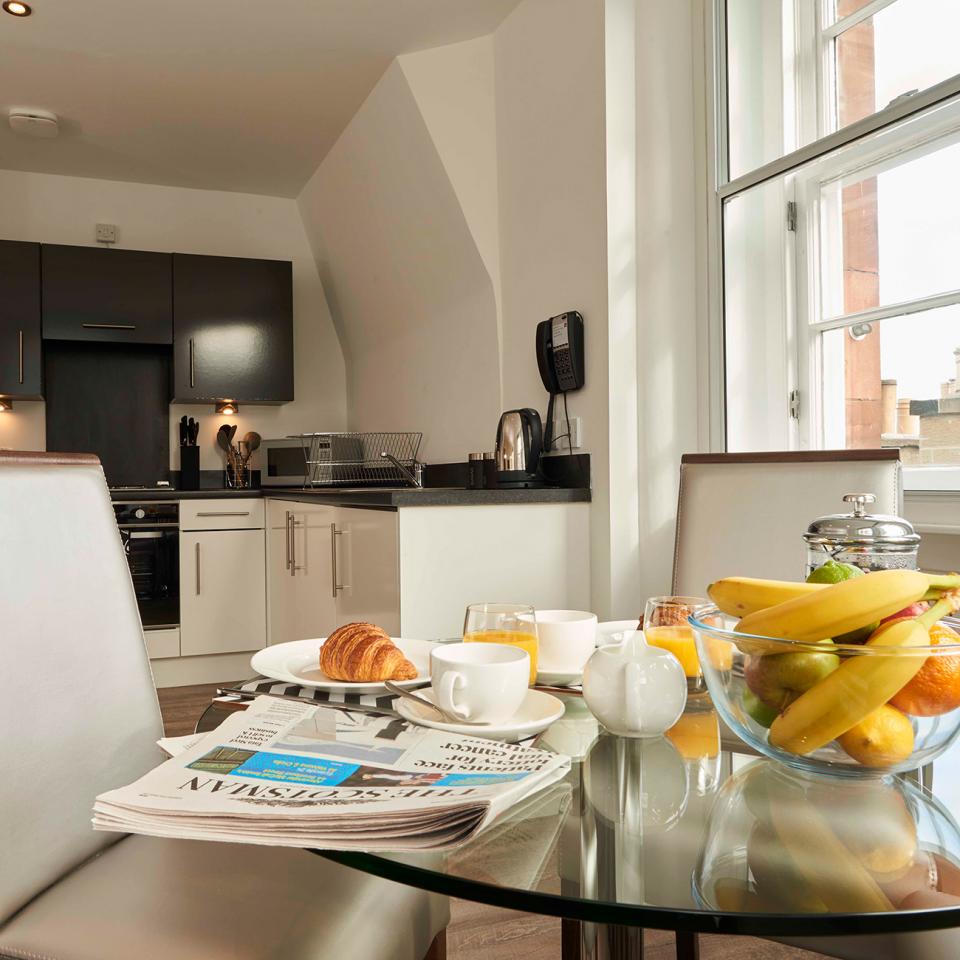 The 'stylish and elegant' Braid Apartments by Mansley
The bed is so heavenly we can't resist lazing there in the morning, sipping coffee before rustling up scrambled eggs in the well-equipped kitchen, and spending the evening snuggled on the sofa sipping the potent Scottish elderberry liqueur bought in the market and intended as a Christmas gift for my dad. Oops. Well, we'll just need to go back tomorrow for more...
HOW TO BOOK
Braid Apartments by Mansley, from £102 per night for a studio apartment. Visit bymansley.com for multi-night offers.
Don`t miss

---