Travel
A yoga retreat in the Austrian Alps
Sarah Maber leaves the family at home and heads to the Austrian Alps for a chilled-out – and guilt-free – yoga weekend.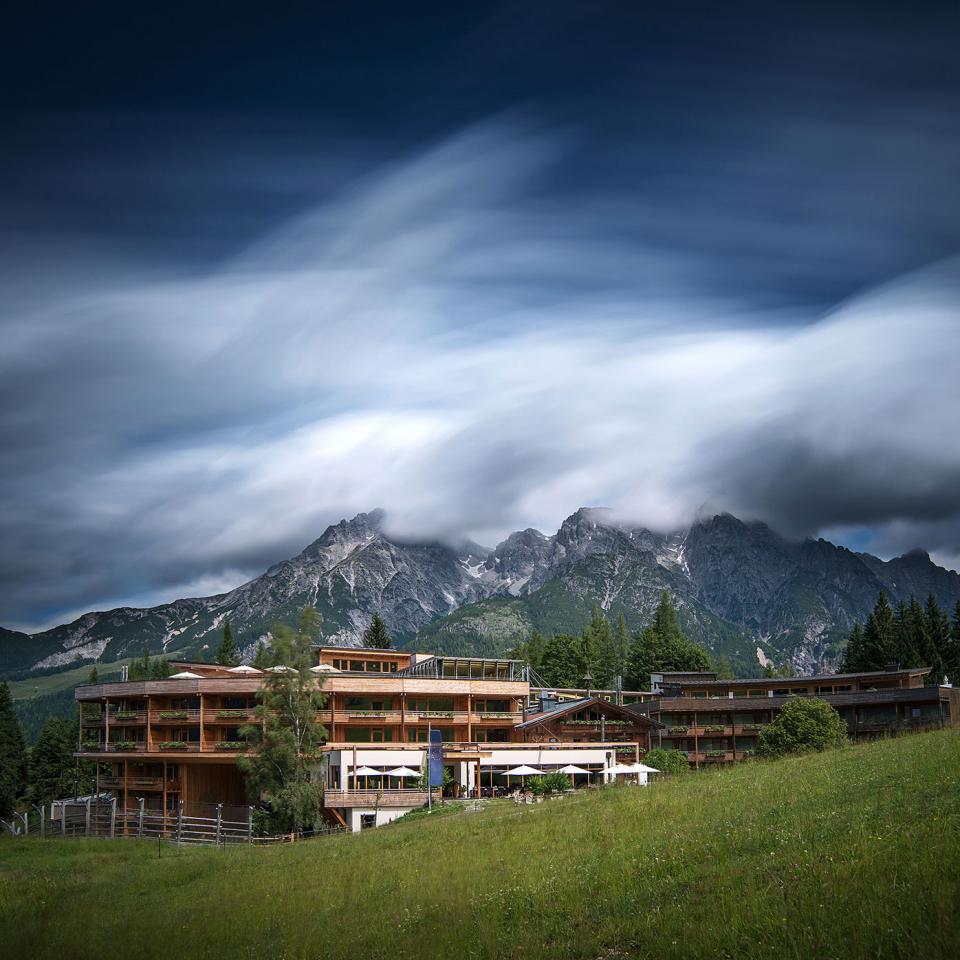 As I edge my right leg forwards into a warrior pose, a sense of peace rolls over me – and it's not only down to the fact that I have just completed my very first yoga class to the gentle clinking of cow bells, surrounded by alpine pastures.
For the first time in a decade, I am holidaying alone and responsibility-free – and it is utter bliss. The chance to spend four days by myself sans husband, children and dog isn't the only unusual element to my Austrian escape. For this (surely forgiveable, very short break...) really is 'all about me'.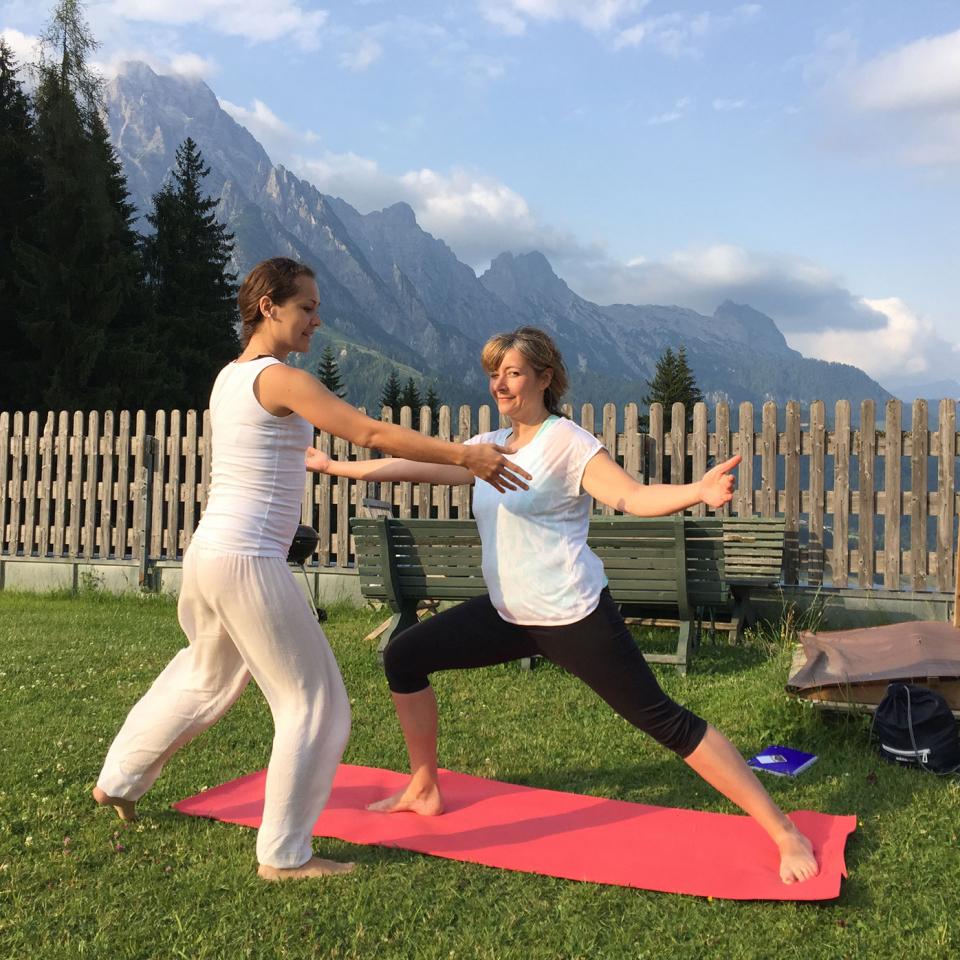 Situated in a quiet, scenic spot surrounded by wooded slopes and mountain pastures near the village of Leogang in north-west Austria, Forsthofalm is an eco-retreat that's built entirely from stone, glass and wood. I don't know whether it's due to the natural construction materials or being child-free, but I can report my best sleep in years – a delicious eight hours, which is quite something for a raging insomniac like me.
In fact, everything about the hotel seems to be set up to help me unwind. In the spectacular spa, scents of pine and thyme waft through the air as I drift between an organic herbal sauna, salt steam bath, vitamin bar and treatment rooms. There's even an outdoor heated pool on the rooftop.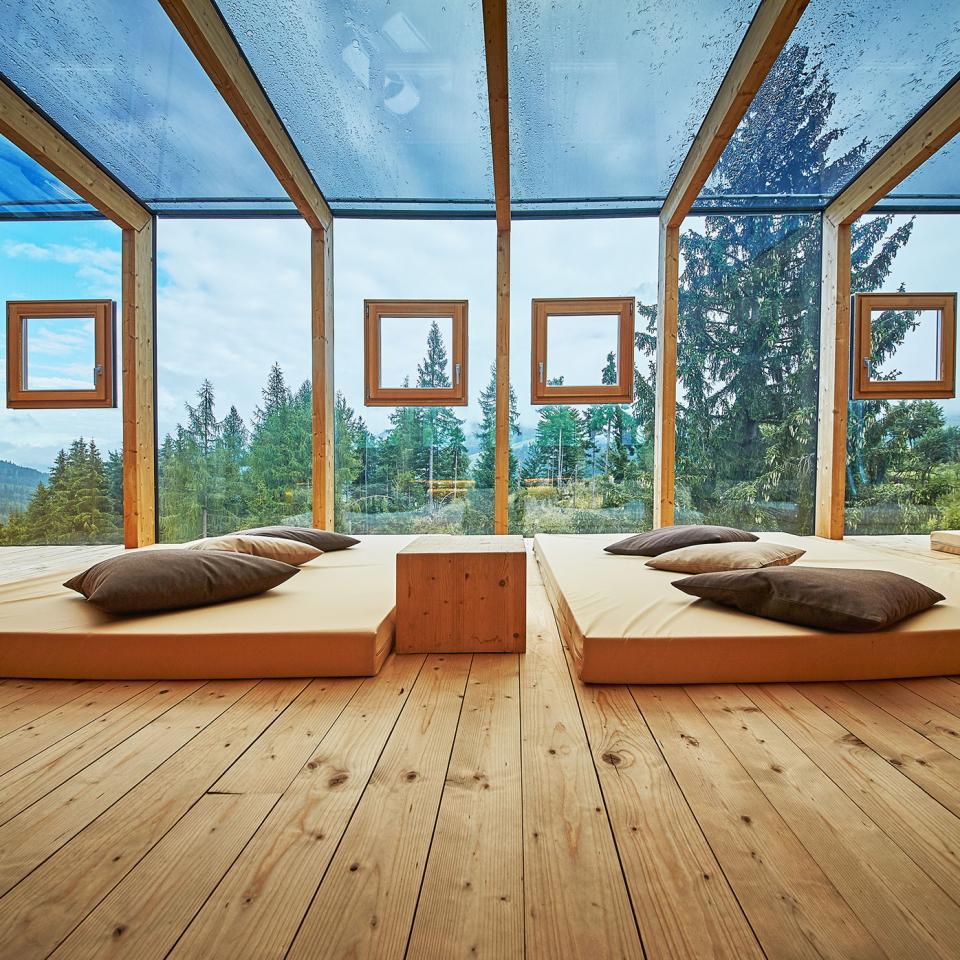 Forsthofalm is famous for its yoga classes, and being a complete novice, I opt for one of the gentler sessions on the schedule. Six Senses Yoga, which takes place on the alpine pastures just outside the hotel, is a revelation. Focusing on sounds and sensations, with gentle stretches, the practice is perfect for a beginner like me and I have an emotional moment halfway through the class as I realise how disconnected I've become from the simple act of stretching and moving my body.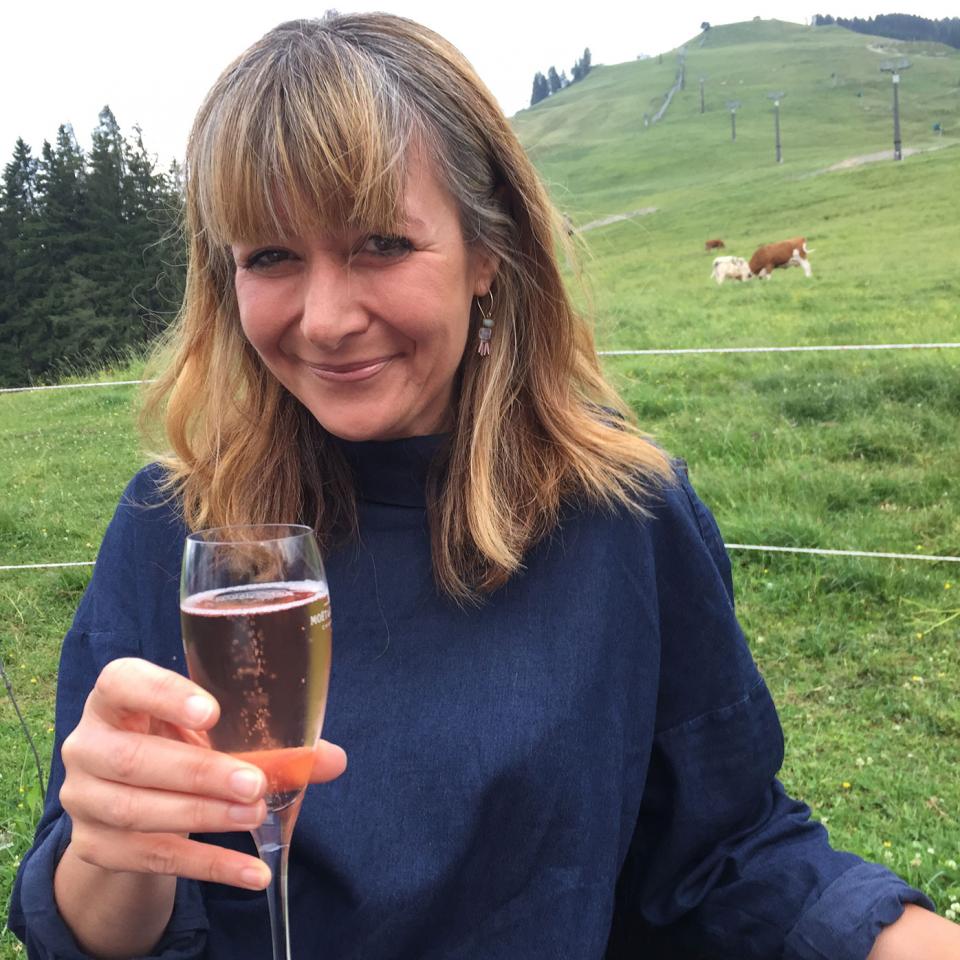 After classes, it's time to gather at the Kukka Lounge for dinner. The menu caters for all diets, from vegans to meat- eaters. Over the course of my stay, I try a delicious poached trout fillet with asparagus risotto and a wonderful organic spätzle topped with fried onions – a mouth-wateringly good Austrian version of cheesy gnocchi. But perhaps the most memorable meal is the weekly outdoor barbecue. Wild salmon, smoked tofu and monkfish are chargrilled around the edge of a firepit, and we help ourselves while sipping komsecco – Prosecco with kombucha tea. Cows low on the mountainside as we eat, drink and chat, the air is thick with the scent of pine, and my body and mind feel a million times more relaxed than when I arrived. The mountain air and cow bells I can't recreate, but I vow to continue yoga – and ring-fence some me-time – back home.
Getting there
Double rooms at Forsthofalm start from €141 per person per night, including breakfast, Austrian afternoon tea, five-course dinner each night and yoga classes. Spa treatments start at €30.
About the author