Travel
A wine weekend in Moldova
World-class vineyards, great food and friendly people. There's never been a better time to discover Moldova, says Elaine Stocks...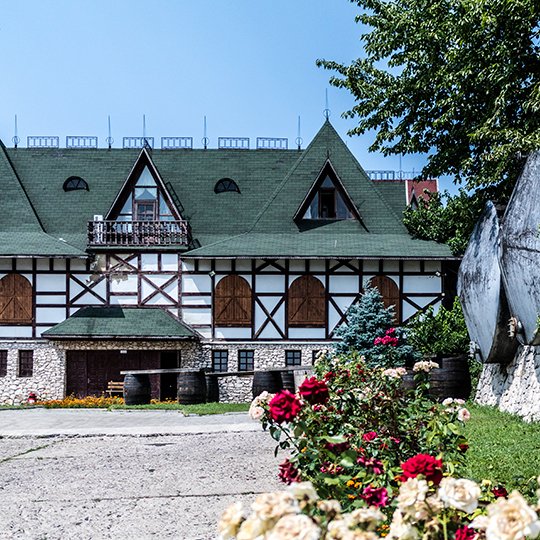 'Wine is in our DNA,' says Mihaela Sirbu proudly as she pours glasses of her vineyard's fruity, peppery Feteasca Neagra red for us to taste. It's a phrase I hear again and again as we explore the wineries of Moldova over a wonderful long weekend with tour company Winerist. This tiny nation has probably not been top of your wish list for a mini-break, but it should be. The former Soviet republic, wedged between Romania and Ukraine, is charming, full of surprises and packed with award-winning vineyards.
The capital, Chisinau, has the ideal combination of historic sights, good restaurants, and smart hotels for a short trip. It's also easy to get there – three airlines now fly the short three-hour hop from the UK. Situated on the same latitude as Burgundy, Moldova has also been producing fine wines for centuries and exporting them across Europe and beyond. Once a major supplier of wine to the Soviet Union, the country reinvented its viticulture when it declared independence in 1991.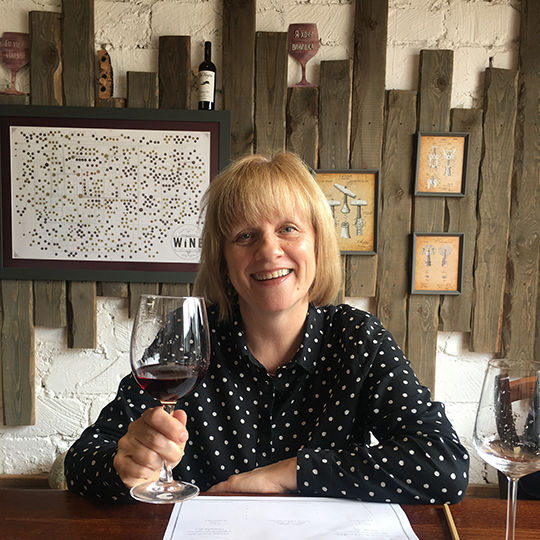 Chisinau – pronounced 'kishee- now' – has also undergone huge change. It was almost completely rebuilt in Stalinist style after the city was devastated by three events within two years: the Soviet invasion in June 1940, an earthquake four months later and then bombing during the Second World War in 1941. It won't take you long to explore the capital but don't miss the huge, buzzy open-air market, piled high with locally grown fruit, vegetables and herbs.
There's an area devoted to pickles where we're offered samples of pickled cauliflower, white asparagus and watermelon, a particular Moldovan favourite. On the edges of the market, people sell just a few homegrown items, like freshly picked dill, grapes and walnuts. Heading out of the capital, a 20-minute drive brings us to Cricova winery, which is breathtaking in its scale. Built in a limestone mine, it has the second-largest cellars in the world – roughly the size of 70 football pitches! Putting on padded jackets, we climb aboard a golf buggy and go deep underground along a chilly labyrinth of 'wine roads', with names like Strada Cabernet. There are 120km [75 miles] of streets lined with huge barrels and endless racks of bottles. Whizzing along the dimly lit avenues feels like being in a Bond movie chase, but the subterranean cellars are actually the setting for an annual 10k run, with participants wearing head torches.
Along the route, we visit the bottling section, the historic wine collection (one bottle dates back to 1902) and beautiful tasting rooms – all carved into the rock. Cricova is noted for its award-winning, Champagne- style wines and also produces a fun fizz called Crisecco! As we sip these, and some excellent reds, we learn that Angela Merkel and Vladimir Putin are among the world leaders who have wine stored here. Putin even celebrated his 50th birthday in these cellars!
We warm up with lunch at Black Rabbit, one of the modern restaurants that have sprung up across Chisinau in recent years. The menu, designed to be enjoyed with wine, offers some standout black food without being too gimmicky. Top dishes were the rabbit ravioli with roasted pumpkin and the squid ink risotto with prawns. To drink, Chateau Purcari Vinohora, a rich, fruity red made with Malbec and native Rara Neagra grapes. We drink more red wines during a tour and dinner at Castel Mimi, a chateau rated one of the most beautiful architectural masterpieces of the wine world.
Established in 1893 to produce fine wines, Castel Mimi became more like a wine factory during the Soviet era, sending vast quantities across the USSR. The estate, which fell into disrepair after the break-up of the Soviet Union in the 1990s, has undergone an impressive renovation. and now has a museum and tasting room, luxury chalets, a spa and pool and a glamorous restaurant, The White Owl. Chicken liver pate is served with sour pickles and a Cabernet Sauvignon rosé. Pork, roasted with vegetables, pairs perfectly with a Cabernet Sauvignon. We finish with a stunning wine-poached pear with braised plum,wine jelly and a velvety wine ice cream.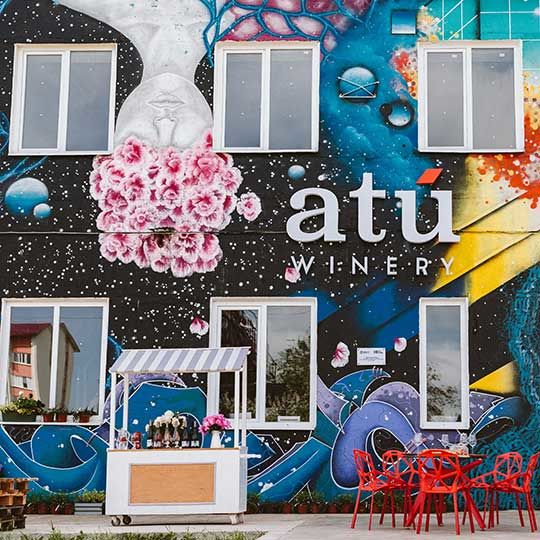 Atu winery is decorated with murals
The next day, we visit Atu Winery, on the outskirts of Chisinau, founded in 2016 by Vlada and Victor Vutcarau, a cool, dynamic young couple. Their tiny urban winery, housed in the former garage of the Soviet Science Academy, is decorated with graffiti and murals. And after a tour and tasting, they invite you to grab spray paints and add to the graffiti outside. Your artwork is then photographed, turned into a bespoke label and attached to the bottle of wine you take away – clever! At Asconi Winery, production techniques are thoroughly modern, with up to 4 million bottles shipped around the globe every year, but the architecture and food all celebrate Moldovan traditions. You sit outside, under vines, with chickens clucking nearby and a wood-fired oven turning out bread and the placinta pastries that go so well with wine.
The food, cooked by women from nearby villages, includes sharing platters, hearty meat dishes and bowls of traditional zeama broth. Our tasting ends with an award-winning ice wine. This dessert wine is made from Cabernet Sauvignon grapes that have frozen on the vine, so that when pressed, the result is a smaller amount of concentrated sweet wine. A little glass of wintry Moldovan magic. We spend our last night at Parol, a new restaurant and bar, drinking cocktails and planning our return. There are 16 more wineries to visit, with another five due to open, as well as monasteries and fortresses to discover. There's also an annual wine festival in October. Moldova might be a tiny nation, but it has big ambitions for wine lovers.
Getting there:
Winerist offers 10 wine tours around Moldova. Visit winerist winerist.com. Stay at Berd's Hotel, from €135 per room per night including breakfast (berdshotel.com). Air Moldova fly from London Stansted to Chisinau, from £185 return. Moldova Tourist Information can be found at moldova.travel.