Travel
Staycation: Frasers of Egerton, Kent
by Louise Atkinson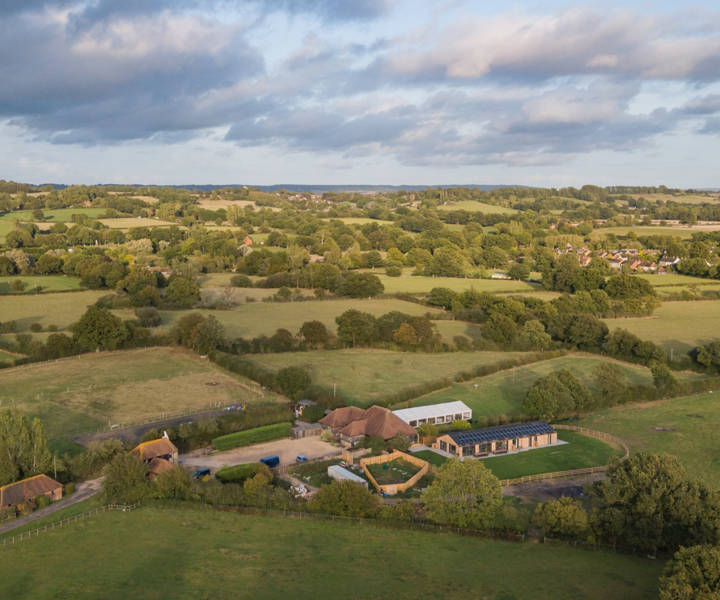 Photo by Florence Berry
Louise Atkinson and her husband, Jonathan, enjoy a delicious dinner of locally produced food and wine, and spend a night sleeping in a luxuriously appointed room in a newly converted carbon-neutral farm barn
Where is it?
Frasers is situated on a 300-acre farm in the heart of the Kent countryside between Maidstone and Ashford.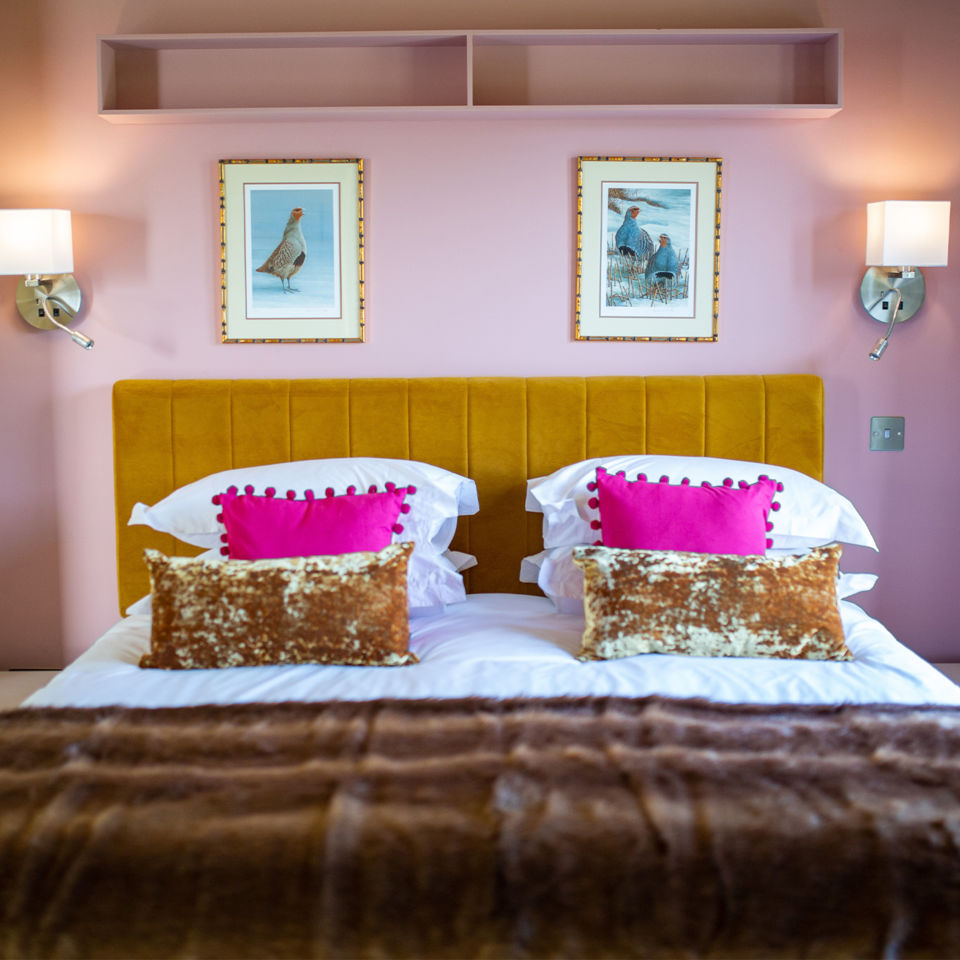 Photo by Florence Berry
What's the accommodation like? 
Ten luxuriously appointed rooms are scattered throughout a 17th-century ragstone oast house, a former stable block, and an old cart-barn which has been converted with solar panels, air-source heat pumps and rainwater harvesting tanks to make it completely carbon neutral. Our room, in this old milking parlour, is huge, with vaulted ceilings and French doors opening to a private terrace and stunning views over the Kent countryside. All the furniture is pre-loved or repurposed, with a sparkling mirrored chest of drawers, an up-cycled old wardrobe and rough circular sinks carved from slate.
What did you eat and drink?
After sharing a 'chef's selection' of seasonal savoury treats as a starter, we enjoyed slow-cooked belly of Kentish pork and sirloin of Sussex beef with triple cooked chips and spring vegetables, all washed down with a selection of delicious English wines.
The chef prides himself on a 'field to fork' philosophy, using vegetables picked daily from the farm's market gardens; meat, eggs and dairy products from local farmers; and fish from the Kent coast just 31 miles away.
Frasers has sustainability at its core, and we were asked to pre-order our dinner menu before arrival to minimise waste, and to indicate our breakfast preferences before we turned in for the night.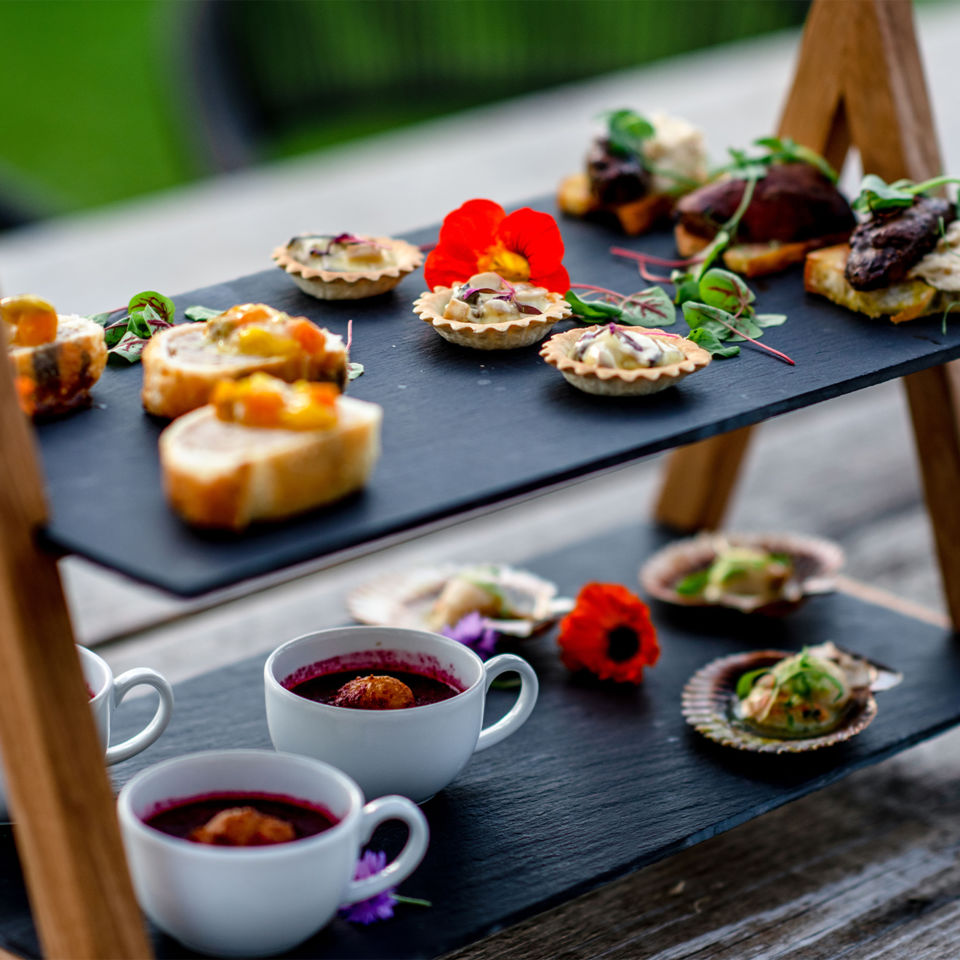 Photo by Fleur Challis
What is there to do?
Stroll around the huge estate to soak up the sights, sounds and smells of nature. You might spot rare birds feasting on the millet and sunflower seeds specially planted for them in a five-acre 'bird seed field', or the protected great crested newts now enjoying one of the recently created wildlife ponds.
History buffs will enjoy a visit to nearby Leeds Castle, or take a short drive to Canterbury to take a look around the famous cathedral. Gardening enthusiasts won't want to miss a walk around the famous gardens at Sissinghurst Castle, and a happy afternoon can be spent perusing the quirky shops in Rye and blowing away the cobwebs with a good walk along the beach at Camber Sands.
What do I need to pack?
Sturdy shoes or wellies for long walks around the farm.
Lasting memory
Sipping sparkling pink English wine on benches beside a well-stocked vegetable garden as white cabbage butterflies flutter over the nasturtiums.
Sainsbury's magazine insider tip
Book a tasting tour and lunch at the nearby Chapel Down vineyard for a fascinating discovery of delicious English wines.
Don`t miss

---