Health
CBD: the health supplement everyone's talking about
It's the health supplement everyone's talking about. But what is CBD, and what might it do for you? Hannah Ebelthite reports.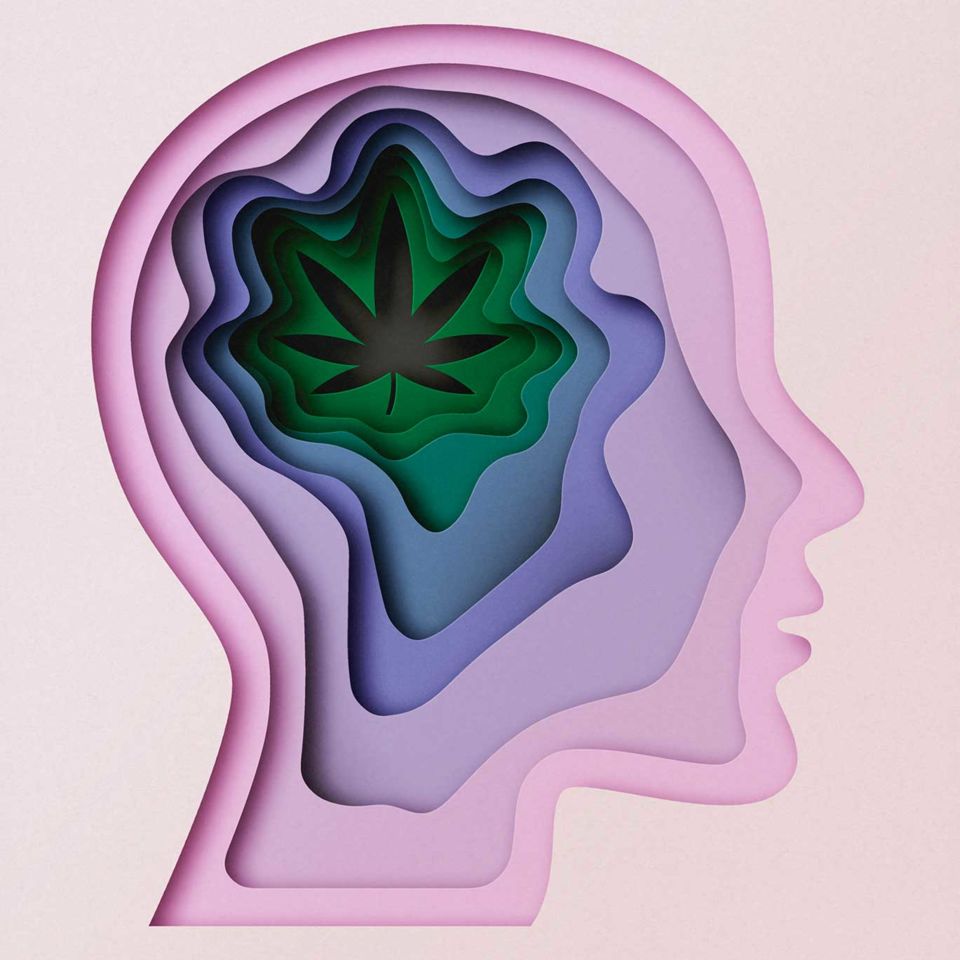 Jennifer Aniston says she takes the oil for pain relief and stress. Kim Kardashian-West threw herself a baby shower with a dedicated CBD bar for guests to mix their own oils. Gwyneth Paltrow's Goop lifestyle website regularly runs CBD-infused recipes... heck, you can even buy CBD treats for your dog. CBD – which is short for cannabidiol oil – first launched into the wellness market in spring last year, and has become one of the fastest-growing supplements ever.
In fact, demand is so high that CBD is now being added to skincare products, drinks and food as well as gummies, lozenges and traditional under-the-tongue drops. So, why all the hype? Fans claim it helps ease everything from chronic pain, to insomnia, anxiety, skin complaints and arthritis. 'Overall, CBD is likely to give you improved feelings of general wellbeing,' says GP Dr Sarah Brewer, medical director of CBD oil producer Healthspan, 'because it enhances the effects of the brain's natural chemicals.'
CBD is particularly useful for reducing anxiety, and increasing relaxation and restful sleep; it also appears to reduce the perception of pain, and relieve general muscle aches and pains, she adds. In Britain alone, there are 1.3 million users, and experts predict that the market could be worth almost £1bn by 2025 – to put that in context, it's on course to equal the current market for all herbal supplements. It all sounds promising – but does the science back up the anecdotal evidence?
What is CBD?
CBD is one of 104 chemical compounds found in the marijuana plant. Tetrahydrocannabinol (THC) is the main psychoactive substance found in cannabis. Unlike cannabis oil, which often contains high levels of THC, CBD contains less than 0.2% of THC. Research suggests that the compound works by interacting with our bodies' endocannabinoid system – and it's this system that helps regulate bodily processes like mood, appetite, pain, blood pressure and immunity.
Medical-grade CBD and other cannabis medications are prescription- only and currently licensed solely for patients with epilepsy and multiple sclerosis. Promising new studies suggest CBD could also play a role in reducing pain in conditions like arthritis, MS, fibromyalgia, cancer and back pain. But it's the anti- inflammatory compounds in CBD that are particularly interesting, says GP Dr Julie Moltke, an expert in cannabinoid science. 'Chronic inflammation is thought to be at the root of many modern lifestyle diseases including type two diabetes, heart disease, depression and some cancers. Large scale human trials are needed, but CBD could become important in preventing and treating these conditions, as well as Parkinson's and Alzheimer's.'
As for the effectiveness of over-the- counter CBD – well, the scientific jury is still out on its benefits. Professor Gino Martini, the Royal Pharmaceutical Society's Chief Scientist, points out that high-street CBD is very low strength. 'To be medically effective,' he adds, 'the cannabidiol shown in clinical trials is given at much higher concentrations.' One format that does show promise is high street CBD in the form of massage oils, balms and other skincare. 'The skin has lots of endocannabinoid receptors so it follows that topical forms could be useful for things like joint pain and even inflammatory skin conditions like psoriasis and acne,' says Dr Moltke.
Is it safe?
In February this year, the UK Food Standards Agency (FSA) recommended that CBD should be limited to 70mg a day, and that it should be avoided completely by anyone pregnant, breast-feeding or taking medications. It's worth checking with your GP before you use CBD if you have an existing health condition. And when it comes to choosing a product, remember that the CBD industry is currently unregulated; do your research before you buy. While it's true that high street CBD is low-dose, that doesn't mean you won't feel the benefits, says Dr Moltke, pointing out that everyone's endocannabinoid system is different. 'If someone feels a positive effect on their wellbeing and wants to invest in CBD, it's not going to harm them,' she adds.
Could it work for you?
Why not try one of these low-dose products and see if they have an effect on your general wellbeing?
● Skin issues? Love Hemp's CBD Cellulose Fibre Facemask, £9.99 (love-hemp.com) is a sheet mask infused with hemp oil.
● To relax before bed, Sanctuary Spa Calming CBD oil, £12 (sainsburys.co.uk) is a multi-tasking bath and shower oil that helps you destress.
● Sore muscles? Vitality CBD Muscle Balm is made with a mixture of eucalyptus and lavender oils to soothe aches and pains, £29.99 (vitalitycbd.co.uk).
● For an on-the-go product, try Love Hemp's CBD Water, £2 (sainsburys.co.uk) – spring water infused with CBD droplets.
What to look for in CBD oil
ORGANIC
Choose a CBD oil free from pesticides, herbicides and chemical fertilisers
CONCENTRATION
Products should come with a lab analysis certificate showing the amount of CBD in the product. If there is more than 0.2% THC in the product, then it is illegal in the UK.
FULL SPECTRUM
Contains a wide spectrum of cannabinoids, making it potentially more effective at pain relief.
TRUSTED BRAND
Read reviews and check the reputation of the brand, and only opt for a product that lists its ingredients on the bottle.
About the author