Food
Taking Orders: Za at Pizza Express
by Georgia Green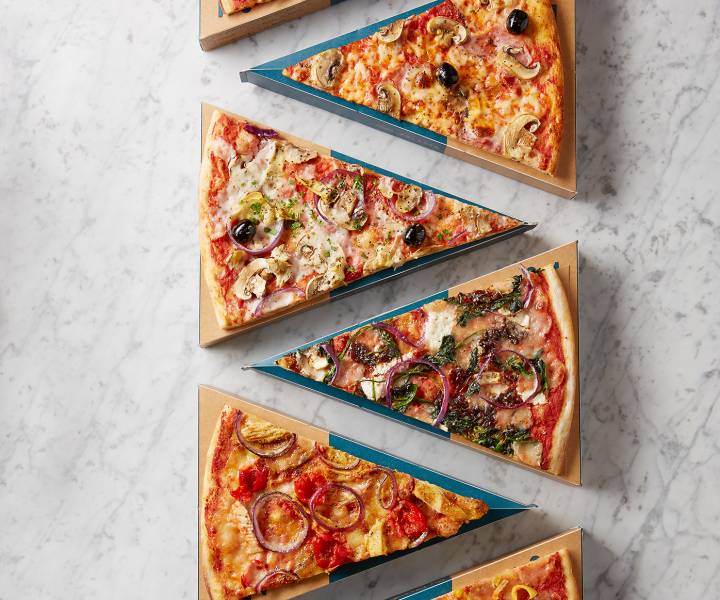 Slices of delicious pizza
Having dominated the high-street restaurant game for years, Pizza Express is now taking on the food-to-go scene with the newly launched Za.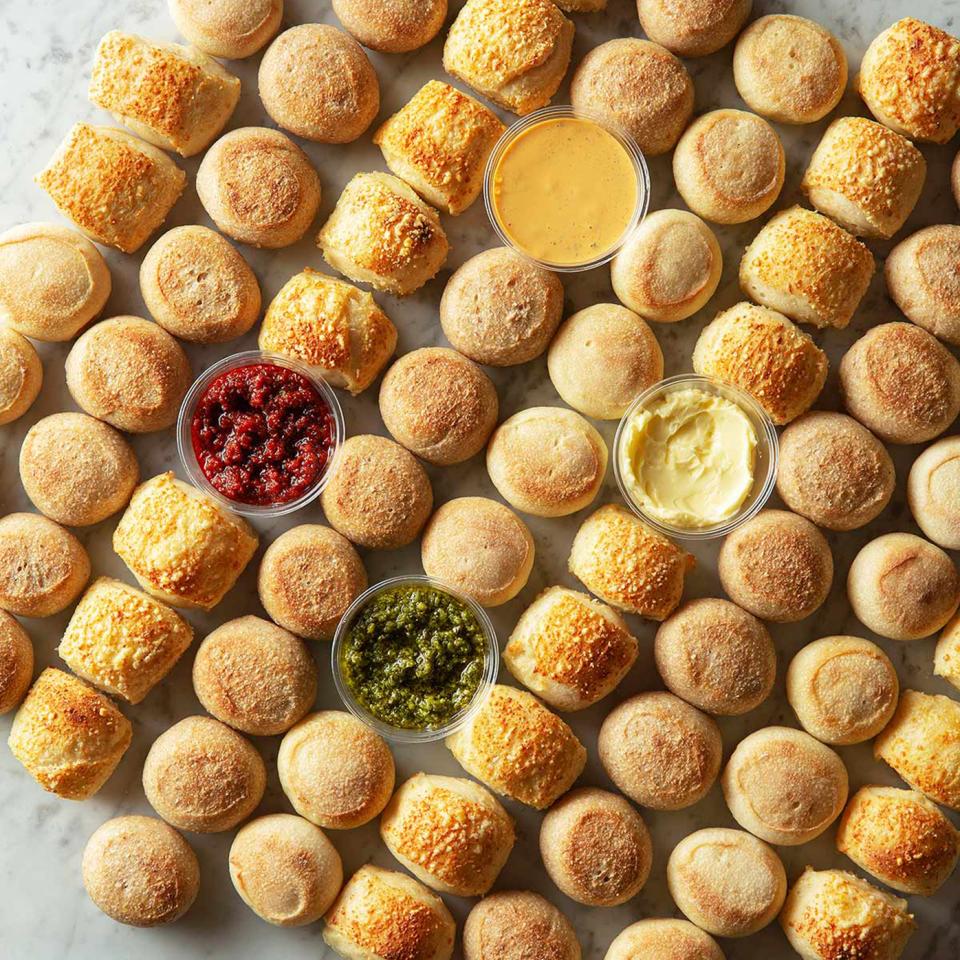 Delicious warm dough balls
Where is it?
In the heart of The City, a stone's throw from The Gherkin.
What's all the fuss about?
A firm family favourite, Pizza Express has a special place in the British high street's restaurant scene, but did you know it all started with its founder Peter Boizot selling pizza by the slice in Soho? Za returns to these roots, serving fresh pizza by the slice as well as extra breakfast, lunch and dinner options on weekdays, from 7am until late. In short, this new proposition plants the brand in a whole new foodie scene.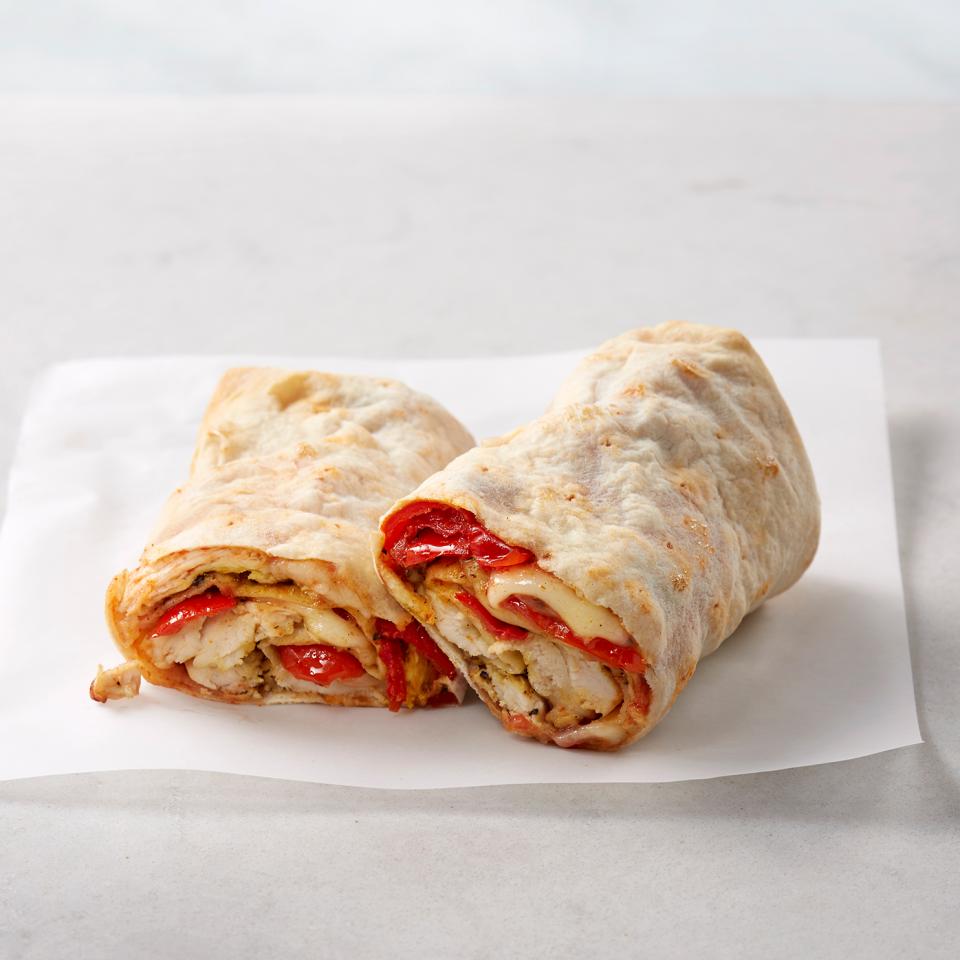 Hot pizza wraps
What's the place like?
Bright, spacious and modern. The best part is the open-plan kitchen, which allows hungry lunchers to enjoy the spectacle of talented pizza chefs tossing dough before cooking the huge pizzas in the firing furnaces. Bar-style seating dominates the ground floor – perfect for the lunchtime rush – while upstairs there's more seating for anyone who wants to settle in for a little longer.
What did we eat and drink?
I went with a friend in the evening, and we started by sharing a caprese pot (mozzarella bocconcini, fresh tomatoes and basil) and an antipasti pot (artichokes, marinated olives and roasted tomatoes), which were fresh, tasty and filling in themselves. Next up was everyone's favourite: dough balls. Choose from garlic butter, red pesto or green pesto to dunk in – or try them all like we did.
Then it was on to the main event. Pizzas are served as single slices, so you can mix and match from six signature Pizza Express varieties. We went for the American Hot, Pollo Ad Astra, Padana and La Reine, and all were as delicious as we remember. The pizza wraps are not to be overlooked either – easier to eat on the go, they're stuffed with the same flavoursome toppings we know and love. Also sure to be big winners are the luna flatbreads, topped with classic combos such as cheese and egg, or ham and egg.
We washed it all down with a Nitro Gin cocktail (or three), which were all too easy to guzzle.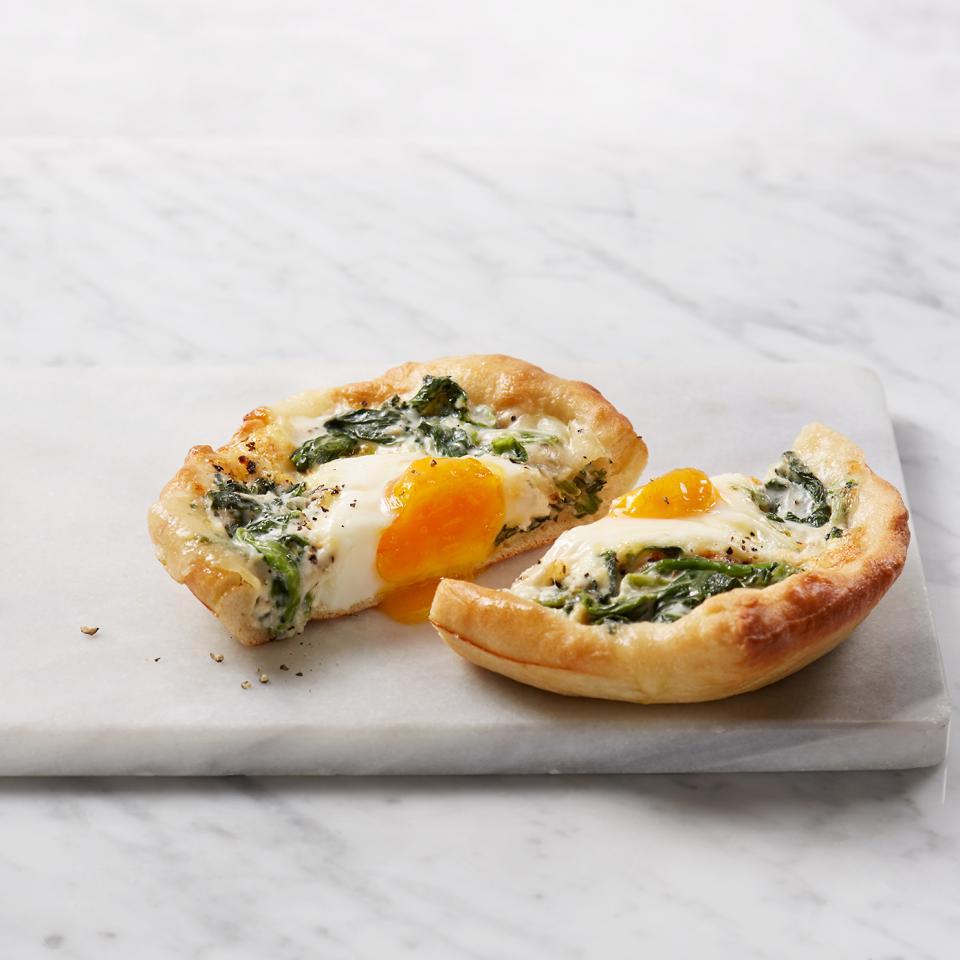 Luna Flatbread
Your verdict?
If I worked in the area you'd probably find me in here every lunchtime, scoffing slice after slice, while the salads, protein pots and soups mean there's also plenty for those who don't like pizza.
Lasting memory?
Being able to watch the pizzas being expertly spun and flung through the air brought a touch of theatre to the experience, setting it apart from other on-the-go food spots.
Za at Pizza Express, 5 Fenchurch Place London EC3M 4AJ.
Don`t miss

---