Food
Try Swedish
by Sarah Alcock
Up until the last five years or so, Nordic cuisine was little celebrated outside of Scandinavia, but now – thanks to chefs like René Redzepi of Noma creating a buzz worldwide – the food scene is the one to watch. Last week I was invited to a Try Swedish event at Aveqia, London, where I had my foodie eyes opened to the wonderful and exciting diversity of Swedish food – inventive cocktails, super-fresh shellfish, smoked fish and artisan cheeses. What's not to like?
TORNE RIVER - Cocktails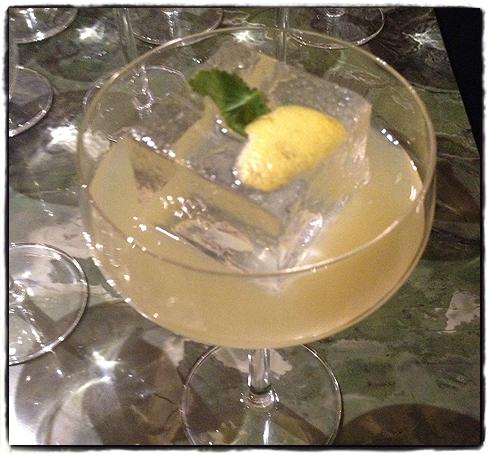 We were greeted with a Snallerods jungfrun cocktail with coriander and cucumber, theatrically chilled down using iceberg-like cubes from the ICEHOTEL, which is situated on the Torne river, Jukkasjarvi. As the flowing mountain water naturally freezes in sub-zero temperatures, any pollution or dirt is flushed away – leaving behind pure and incredibly clean ice. The ice also freezes without any air bubbles, helping it stay frozen for longer – so it keeps your cocktail perfectly chilled without diluting it!
WEST SWEDEN: Langoustine and oysters (pictured above)
After this exciting aperitif, our gastronomic tour continued to West Sweden – home to Gothenberg (their second city) and numerous beautiful coastal fishing villages. Here, exceptional shellfish is the main draw. We tried tartar of langoustine and oysters with mussels and apple. The earthy sweetness from the raw fish, zing of apple and malty rye breadcrumbs combined beautifully and tasted even better alongside Dugges Gustafs Finger – a dark, strong bitter ale with caramel notes.
JÄMTLAND HÄRJEDALEN: Arctic Char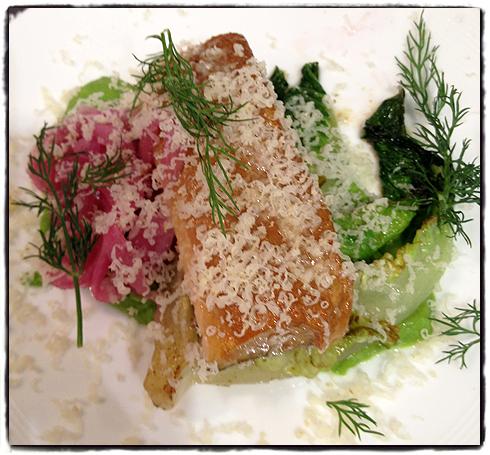 Next we were transported to the mountainous area of Jamtland Härjedalen, further to the north. Here we feasted on smoked char from Börtnan with pea purée, browned butter and grilled lettuce. Artic char is a salmon-like fish that takes on smoke well due to its oily character. This was paired with an unusual sparkling wine made from birch sap, with herbal, citrus and floral notes. It was so refreshing to try something unique and different – it is this inventive approach to food that seems to epitomise Sweden's cuisine. While they're true to their culinary heritage, Swedes are also not afraid to reinterpret their national dishes and experiment with their produce.
SKÅNE: Artisan cheeses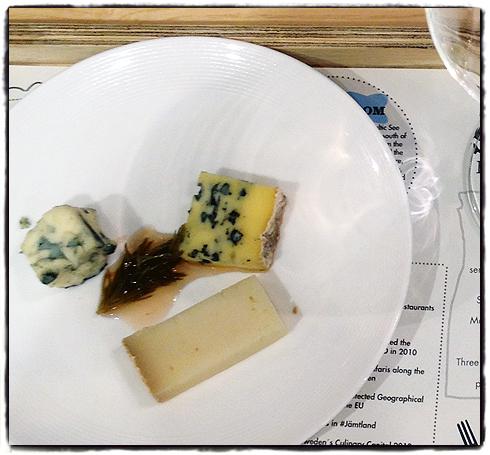 We rounded off our culinary journey in the Skåne region at the southern tip of Sweden, which is often referred to as 'the country's pantry'. A third of Sweden's vineyards are found here, along with vodka and whisky distilleries, breweries and cideries. We sampled three deliciously moreish artisan cheeses from Soldattorpet & Villhelmsdals along with a port wine from the Hällåkra vineyard.
Dessert and ice cider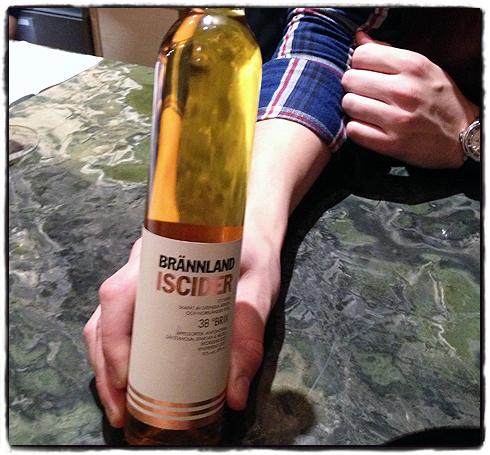 Last – but by no means least – we enjoyed Brännland ice cider, a dessert wine-like drop made with frozen apples instead of grapes. This perfectly complimented our dessert of caramelised apples with salted caramel, vanilla cream and oat crumbs – a scrumptious finish to our Swedish foodie adventure. Tack!
Don`t miss

---