Food
Top 10 preserving and pickling tips
by Sarah Alcock
Pickling and preserving have had a recent resurgence in popularity, with restaurants, pop-ups and food stalls adding a side of home-made pickles or relish, and it's so easy to make your own at home.
Acting food editor Tamsin went to get the lowdown on pickling and preserving from the experts at Ball Fresh Preserving, the Americans' go-to brand for preserving equipment, equivalent to Kilner in the UK, and has these handy hints to pass on.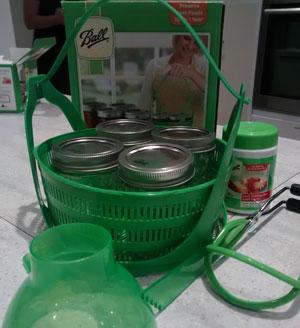 Ball's preserving kit
STERILISE...
Always sterilise your equipment and jars to avoid introducing bacteria or wild yeasts that can spoil your preserves. Wash jars and lids in hot soapy water, rinse, then sterilise in a low oven for 10 mins before use. Pop seals in a bowl and cover with freshly boiled water.
PERFECT PRODUCE...
Pickling and jam-making require perfect produce so that they won't spoil – if your fruit or veg are slightly past their best, then use them for chutney instead.
WHAT PAN?
You don't need a special preserving pan – a very large deep saucepan will suffice. A wide pan is best for jams and chutney-making, as evaporation and cooking times are quicker, delivering a fresher flavour.
SAFETY FIRST
Remember that sugar gets very hot, so use a long-handled spoon when making chutneys and jams, and protect your hand with a cloth or oven glove when stirring.
BUY SPARES...
For acidic preserves such as pickles and chutneys, metal jar lids need to have a plastic-coated lining. If you're using proper preserving jars, the seal element is a single-use component, so make sure you have spares.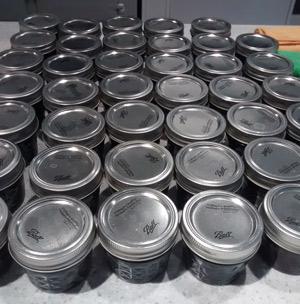 CREATE A VACUUM
After filling your jars with hot jam, chutney or pickle and adding lids, a vacuum will form as the preserve cools. Re-tighten the lids once cool, to ensure a complete seal.
WHICH VINEGAR?
For home-made pickles, you need at least 6% acidity – so use wine or malt vinegar, not cider vinegar which is milder and lower in acidity.
NO TABLE SALT...
Use coarse salt for clarity in pickling; table salt contains anti-caking agent, which can make it cloudy.
COOL PROPERLY
Wait until your preserves are completely cold before labelling, as the labels won't stick properly on hot jars.
HOW LONG WILL THEY KEEP?
Unopened pickles and preserves can be kept for several months in a cool dark place, but, once open, store them in the fridge and eat within a month.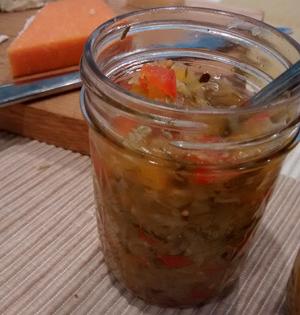 Have a go at home with these recipes: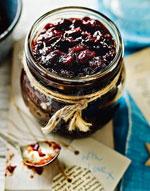 Don`t miss

---