Food
The Sainsbury's Magazine Food and Drink Awards - nominees
by Sarah Alcock
This Thursday sees the very first Sainsbury's magazine Food & Drink Awards take place at the Soho Hotel in London – hosted by super-hilarious presenter of The Great British Bake Off, Sue Perkins.
In our November issue we asked our readers to vote for their favourite foodie products in 10 different categories – and we had an overwhelming response! A massive 114,000 of you voted for the food your family loves to have at home.
And the nominees are...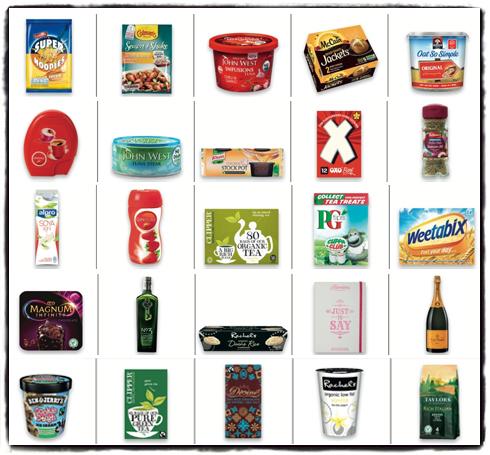 Best time saver
– the shortcuts and cheats you reach for when you're in a hurry
Batchelors Super Noodles; Colman's Season & Shake Mediterranean Chicken; John West Infusions Tuna: Chilli & Garlic; McCain Ready Baked Jackets; Oat So Simple Pots
Best store-cupboard essential – can't image your larder without these on the shelf?
Canderel Tablets; John West No-Drain Tuna; Knorr Chicken Stock Pot; Oxo Beef Stock Cubes; Schwartz Reduced-Salt Perfect Shake Season-All Herb And Spice Blend
Best start to the day – don't even think of leaving the house until you've had these
Alpro Soya Light Alternative To Milk; Canderel Jar; Clipper Teas Organic Everyday Tea; PG Tips; Weetabix
Best indulgent treat – when you feel you deserve something a bit special
Magnum Infinity Chocolate; No 3 Gin; Rachel's Organic Divine Rice; Thornton's Chocolate Collection; Veuve Clicquot Yellow Label Champagne Magnum
Best ethical/Fairtrade product – the brands that embody all that's decent and trustworthy
Ben & Jerry's Cookie Dough; Clipper Teas Fairtrade Pure Green Tea; Divine Milk Chocolate With Toffee & Sea Salt; Rachel's Organic Low Fat Vanilla Yogurt; Taylors Of Harrogate Rich Italian Coffee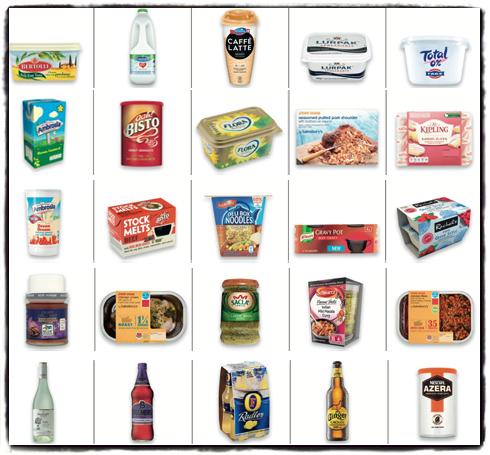 Best dairy – these must-haves are a great way to enjoy your daily dose of dairy
Bertolli Original Spread; Cravendale Fresh Milk; Emmi Caffè Latte Skinny; Lurpak Spreadable Slightly Salted; Total 0% Greek Yogurt
Best family favourite – mums, dads and kids all give these the thumbs up
Ambrosia Devon Custard; Bisto Gravy; Flora Buttery; Just Cook Seasoned Pulled Pork Shoulder by Sainsbury's; Mr Kipling Angel Snack Pack
Best new food product – how did we manage before these came along?
Ambrosia Devon Dream; Bisto Stock Melts; Batchelors Deli-Box; Knorr Beef Gravy Pot; Rachel's Organic Greek-Style Natural Yogurt Split Pot
Best midweek saviour – turns a simple supper into something to shout about
Blue Dragon Restaurant Specials Crispy Chilli Beef; Just Cook Chicken Crown With Garlic & Rosemary Marinade by Sainsbury's; Sacla' Classic Basil Pesto; Schwartz Flavour Shots Indian Mild Masala Curry; Just Cook Chicken Fillets With Chorizo & Manchego Cheese Crumble by Sainsbury's
Best new drink product – we say cheers to these new kids on the block
Brancott Estate Flight; Bulmers Bold Black Cherry Cider; Foster's Radler; Ginger Grouse; Nescafe Azera
The winners...
...will be announed on Thursday and we'll update you with the results here on the blog on Friday – watch this space.
Thanks for voting!
Don`t miss

---