Food
The big Christmas pudding mix-up
by Sarah Randell
A brigade of white-jacketed chefs awaited us at The Ritz. We had arrived in the kitchens of the grandest of grand hotels to witness what is probably the biggest annual Christmas pud stir-up in London.
Waiting to begin...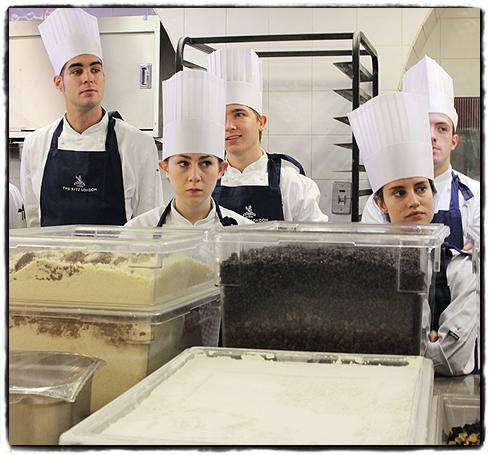 Under the watchful eye of Ritz executive chef John Williams, nearly 2000 Christmas puddings were made in one huge batch - 12k of breadcrumbs, 100 eggs, 60k dried fruit, 3 litres of booze and tubs and tubs of spice. The smell of treacly sugar and spice filled the kitchen as the chefs tipped the ingredients on to the work surface and mixed by hand - hot work.
Mixing it up...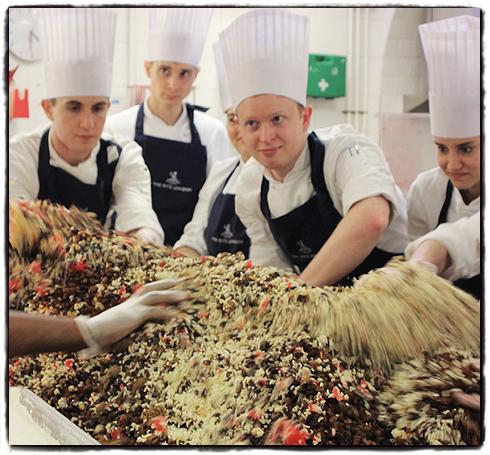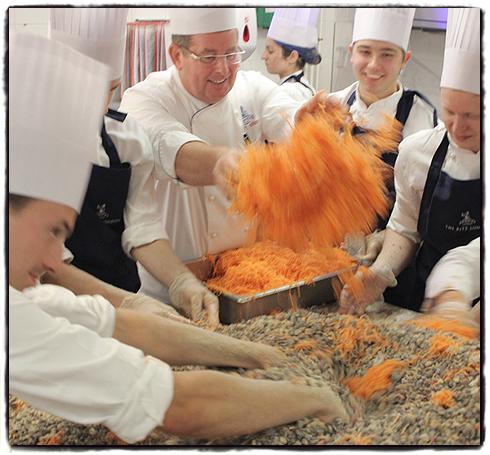 Next, the pudding mix was packed into basins which were then left for three days to allow the alcohol to cause fermentation and deepen the flavour. Next comes the steaming of the puddings and then they are wrapped and stored in the cellar for Christmas when they will be steamed again before serving. Not long to wait to try one!
Packing the mix into basins...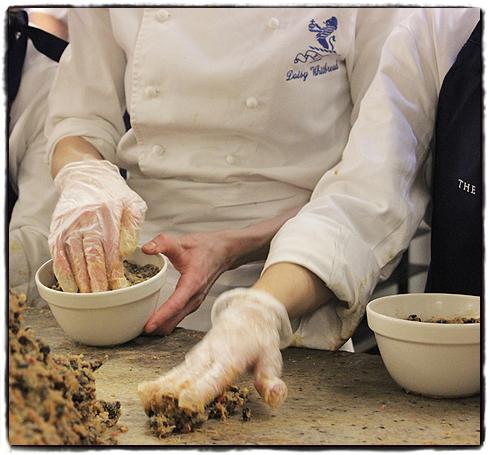 Wrapping up the finished product...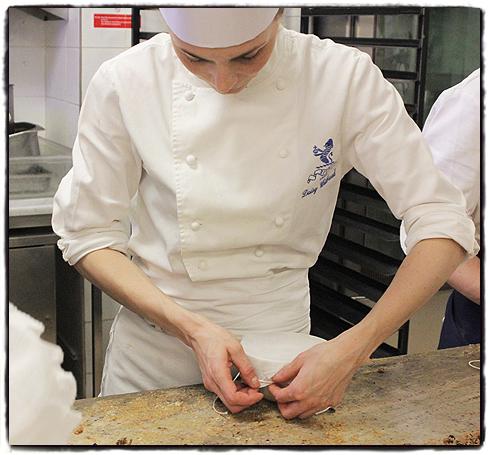 John Williams' top tips
1. Use a mix of booze – port, brandy and Guinness
2. Add grated carrot for softness and natural sweetness
3. Use good quality candied peel, the texture in the final pud is important
4. Eat your pud with plenty of brandy sauce, they compliment each other so well
Fancy your own Ritz pud?
From late November, they are available to buy from the hotel reception. They cost £35 and serve 10.
Don`t miss

---