Food
The Pig Idea
by Sarah Alcock
If you walked past London's Trafalgar Square last week, you may have noticed a few people dressed as pigs and delicious smells of pork wafting through the air all in aid of The Pig Idea - a campaign led by campaigner Tristram Stuart and chef Thomasina Miers to stop restaurants throwing away huge amounts of waste and, instead, feed it to the pigs!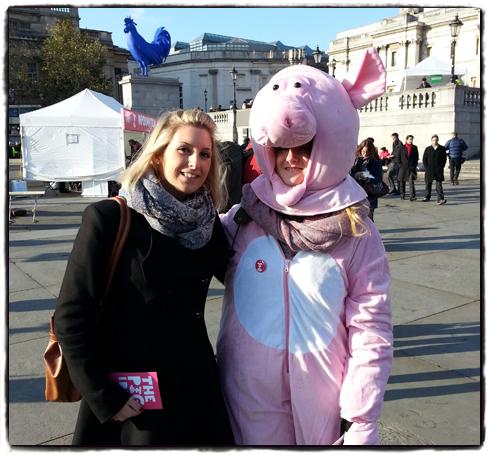 Thomasina Miers, braving the cold...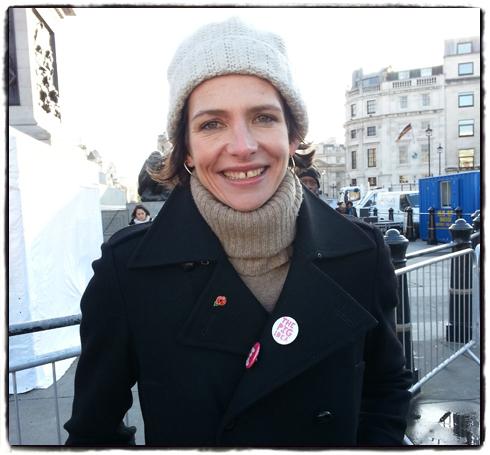 A BIT OF HISTORY
In 2001, with Foot And Mouth disease fears rife, the law was changed to prevent pigs from eating food waste (something they have been doing for thousands of years). Now, nearly 13 years later, we are still cutting down forests in South America to grow millions of tonnes of soya to feed our pigs.
PORKY LUNCH
Today, lots of London restaurants gathered together to serve up a whole array of pork dishes using eight pigs from Stepney City Farm who had been fed food waste from different food sources around London – the little pigs were fed on grains from The White Hart Brewery, leftover fresh fruit from Reynolds, whey and mixed vegetables from Ginga Dairy in Peckham and soy pulp from London's only tofu producer. No imported soya in sight.
We joined the queue of thousands of people trying to get their hands on a free porky lunch – including Wahaca's signature pork tacos, Paternoster Chop House's Scotch eggs and baked belly pork buns (pictured above) and Le Pont de la Tour's braised pig cheeks.
Chefs from Le Pont de la Tour, said they sold out their 20 kilos of Stepney farm pork in 45 minutes – sadly, we were 5 minutes too late for a pork belly bun!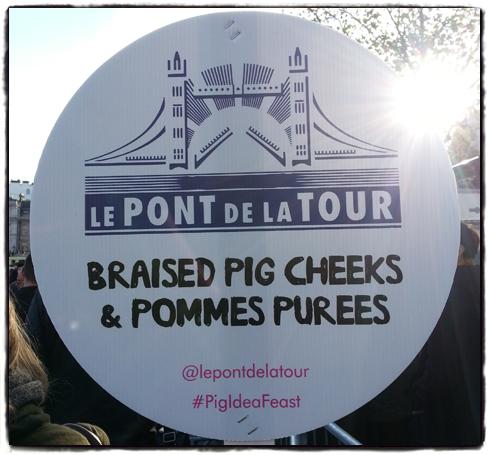 GET INVOLVED
We spotted lots of famous foodie faces out to support The Pig Idea, including Giles Coren, Thomasina Miers and and we even bumped in to lovely Bake Off winner, Frances Quinn. If you want to know more about the campaign to lift the EU law on feeding catering waste to pigs, click here.
Don`t miss

---