Food
The book that got me cooking: Chetna Makan
by Jill Foster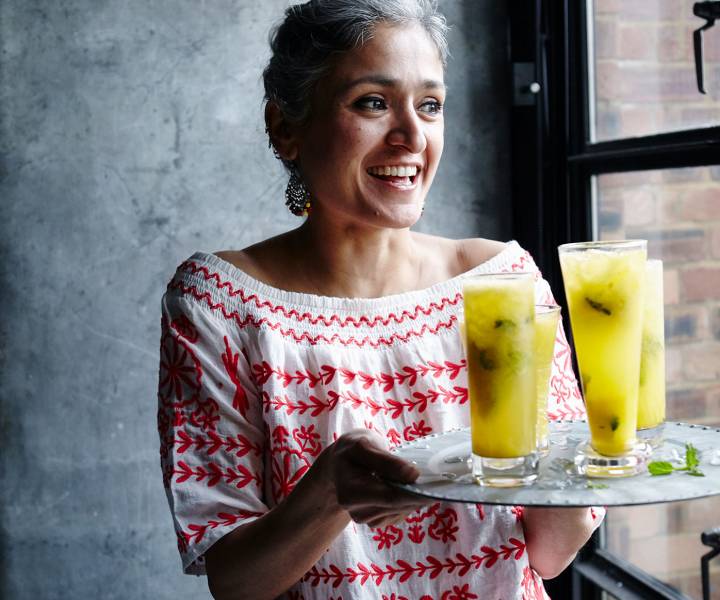 Photograph by Maja Smend
Food writer and 2014 Great British Bake Off semi-finalist Chetna Makan, 40, on getting a helping hand from 'India's Jamie Oliver', Sanjeev Kapoor.
Although I love reading, I was never really into cookery books until I started Bake Off. Before that, if I needed advice about a dish, I'd call my mother, who is an amazing cook.
However, I did own a small set of six books by the famous Indian chef Sanjeev Kapoor – Snacks & Starters Parts One and Two, Mains Parts One, Two and Three, and Sweets And Desserts Part One. While they're nothing fancy, I would turn to them if ever my mother was unavailable.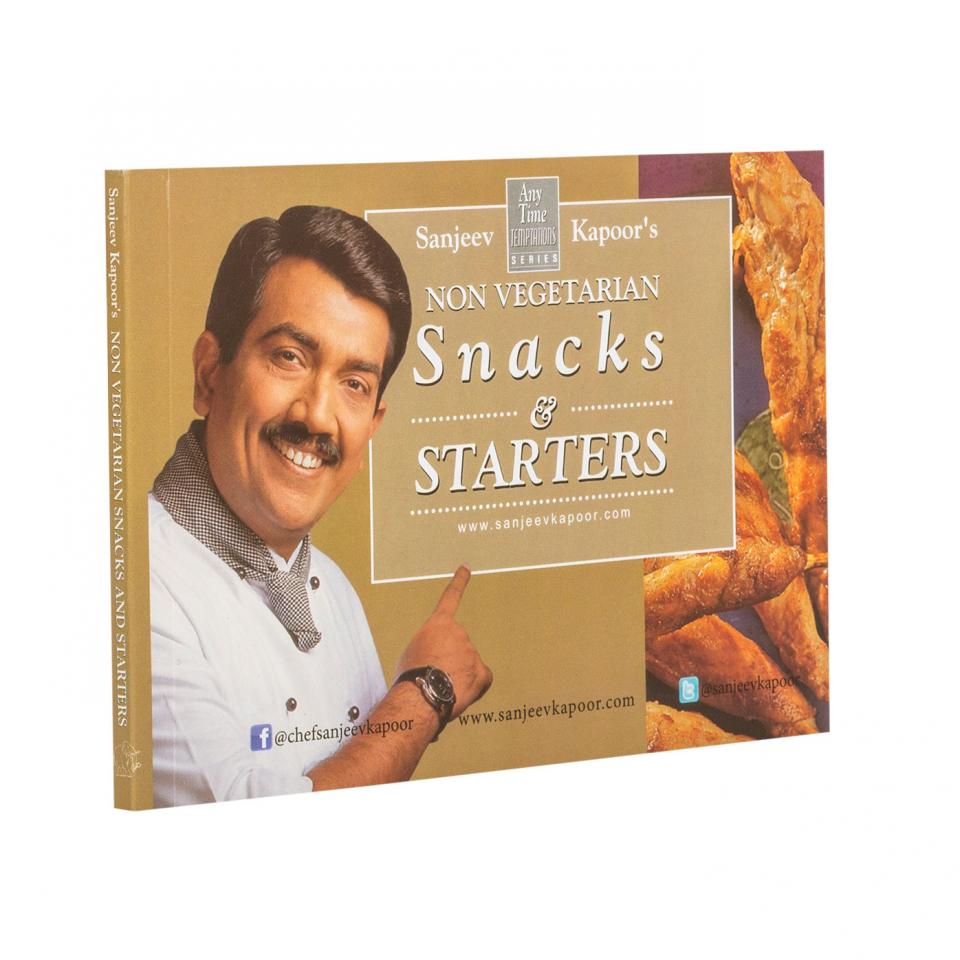 She was the one who bought them for me over 20 years ago, when I left home to study fashion in Mumbai. Sanjeev Kapoor is a bit like the Jamie Oliver of India, and Mum is a big fan. She would watch all his programmes, making notes and then try different dishes out on us. He's quite an experimental chef, bringing food like pasta and cakes from the West back to India, which was unusual in the 1980s.
I was pretty good at helping Mum in the kitchen before I left to be a student, but she probably wanted me to have something to guide me if I got stuck, and these books did. In my second year at university, I lived in a house share with a family, and would regularly cook for them. We kept in touch, and even today they can still remember some of the meals I made for them, although they're lost in the mists of time for me.
When I came to the UK 10 years ago, I had one suitcase, but these books came with me, and are still in my kitchen, where I use them to recreate memories. I like to remind myself of a basic recipe such as chilli paneer, the lentil dish daal halwa, or subz biryani, a delicious vegetable curry. Or if I have an ingredient such as okra and I'm not sure what to do with it, I'll check out his books for ideas. Much as I love them, though, if ever I'm stuck, there's still only one person I turn to, and that's my mum.
Don`t miss

---