Food
Taking Orders: Trivet
by Abigail Spooner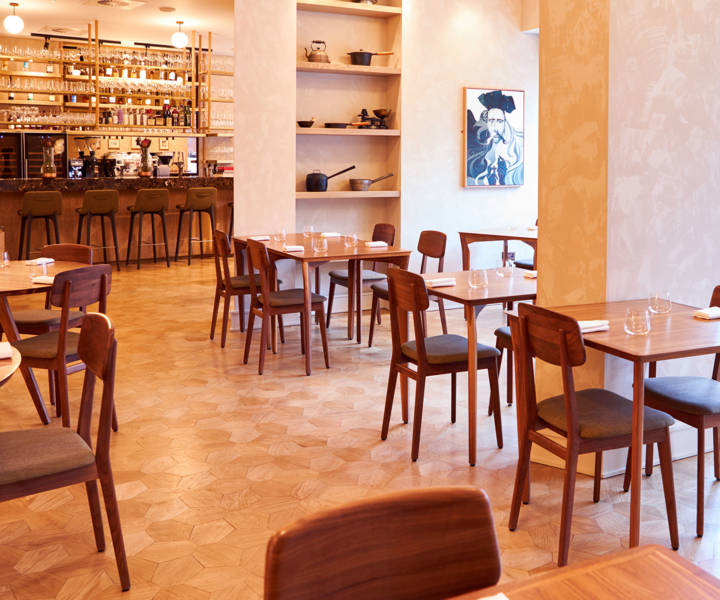 Trivet restaurant
Abigail Spooner enjoys a three-course dinner of culinary creativity and quality produce
Where is it?
In Bermondsey in London, tucked away down a quiet side street, yet a stone's throw from the hustle and bustle of London Bridge.
What's all the fuss about?
Fat Duck alumni Jonny Lake and Isa Bal have pooled together their experience to bring innovative food combinations and a comprehensive wine list to their debut restaurant. Trivet also has a well-deserved Michelin star to its name, gained in February 2022.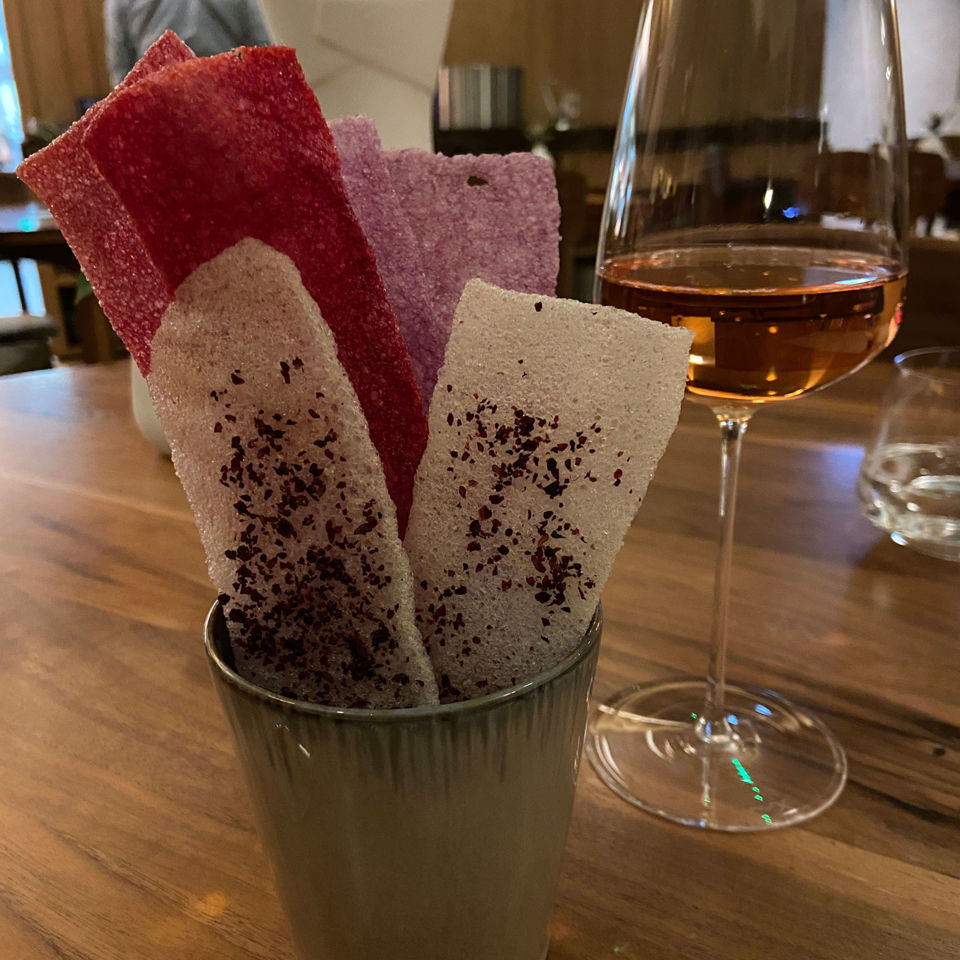 Selection of crackers; onion and sumac, beetroot and red cabbage
What's the place like?
The inviting space strikes the balance of laid-back warmth and special-occasion sophistication. Tables are well-spaced, and from our enviable position in the wood-panelled restaurant, we watch the chefs work seamlessly together in the open kitchen, plating up with precision under the glow of metallic pendant lights.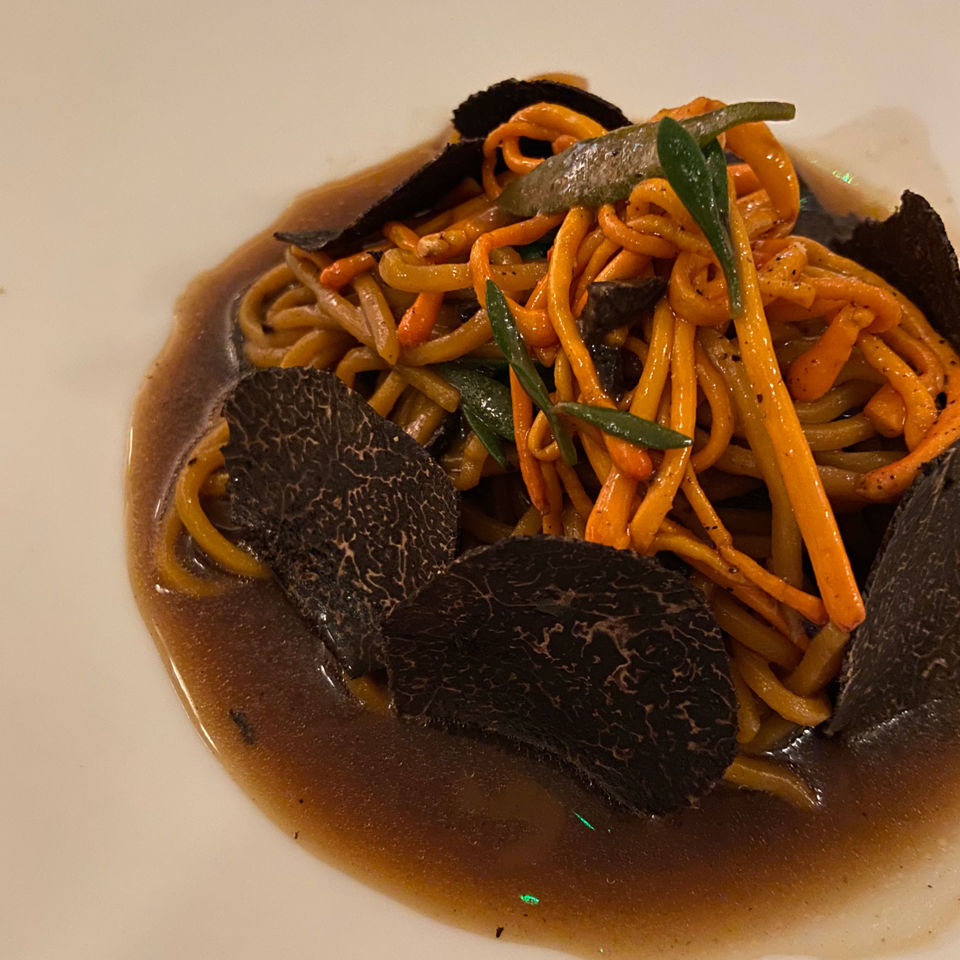 Mushroom and madeira noodles
What did we eat and drink?
We are brought what can only be described as a wine 'bible': a hefty coffee-table-style book of over 350 wines which is organised in historical date order. As fascinating as it is, we are slightly overwhelmed by the extensive list and so put our trust in the knowledgeable sommelier to pair wines with our chosen courses. A glass of lightly sparkling rosé is a lovely start alongside a selection of flavoured crackers. They are light as air and reminiscent of prawn crackers, but flavoured with onion and sumac, beetroot and purple cabbage.
Next, we generously slather warm sourdough bread with salty kefir cultured butter. For my starter, a hot Madeira broth is poured over mixed mushroom noodles and smells so good I can't wait to tuck in. The dish is indulgently finished with large shavings of black winter truffle and my glass of warm sake picks out the umami notes.
Monkfish is our choice of main course, and it certainly doesn't disappoint. It is perfectly poached in a zesty chardonnay butter sauce and accompanied with wedges of confit delica pumpkin and pink pickled radishes. Luckily, I have a chunk of bread left to mop up every buttery morsel of sauce. Our sides are equally delicious: homemade French fries with a sweet onion ketchup and purple sprouting broccoli with an Isot pepper dressing. A glass of Turkish white wine is new to me, but is delightfully crisp and dry alongside our fish.
From the list of desserts, I am immediately drawn to the almond and cherry tart. It arrives as an elegantly presented slice, with slightly sour, chewy cherries, a Bakewell-like filling, and a faultless scoop of pistachio gelato. The marzipan flavours are enhanced with my glass of plum sake. My friend opts for the Old Fashioned chocolate dessert, which is a myriad of textures, with a rich and decadent Tulakalum chocolate cremeux on a sablé Breton base with a whisky gel and caramel corn ice cream. It is a chocoholic's dream and served with a classic Old Fashioned cocktail, no less.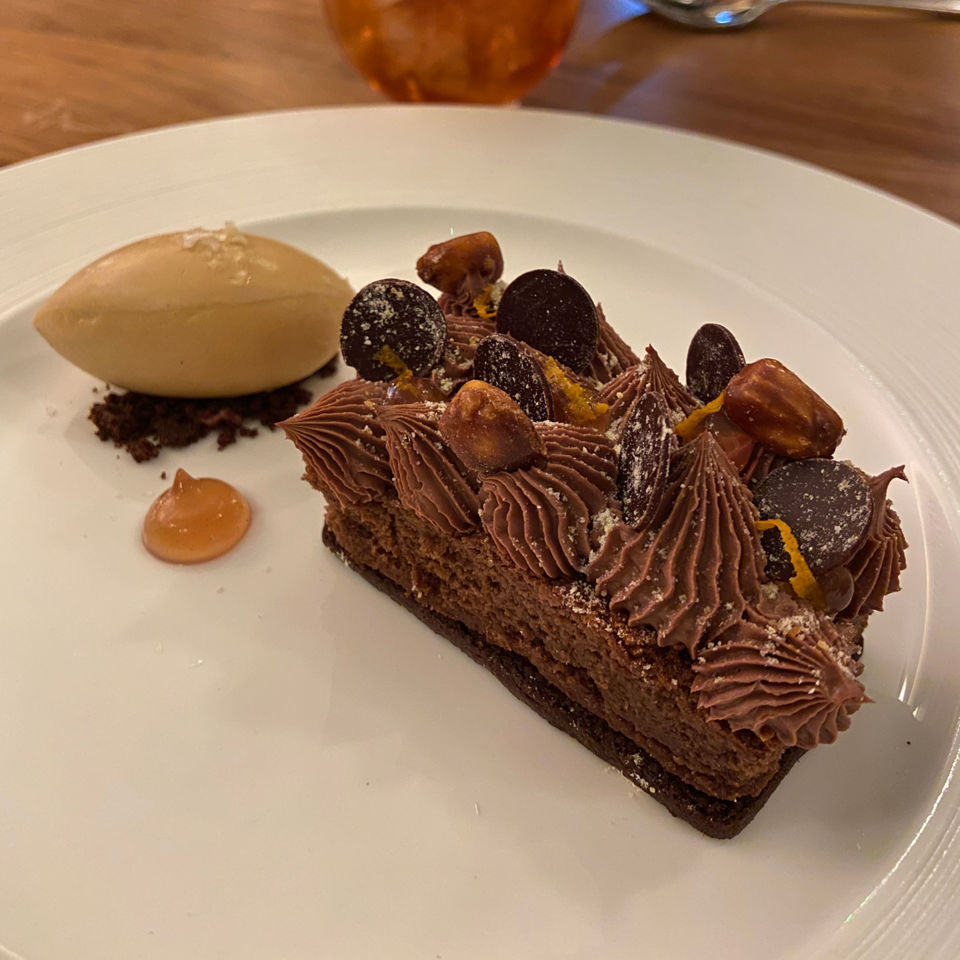 Old Fashioned chocolate dessert
Your verdict?
Culinary flair, intriguing flavour combinations and slick service puts Trivet firmly on the fine-dining map. It's worth noting the prices match the quality, so pop in the diary for a special occasion.
Lasting memory?
Buttered sourdough dunked into the citrus butter sauce… because you can't beat a double butter situation.
Don`t miss

---