Food
Taking orders - Sardine
Sardine might be small, casual and tucked away in a city side street but it packs a punch when it comes to food and flavour, says Helena Lang.
What is it?
A teeny-tiny restaurant with a small bar at the front, a selection of small tables and one large communal table all with a good view of the open kitchen where chef Alex Jackson, a Stevie Parle protege, cooks on an open wood and charcoal burning grill. The menu focuses on simple ingredients cooked in the style of Southern France, perfect for brightening up a British winter's day.
Where is it?
In Micawber street halfway between Old Street roundabout and The Angel, Islington and behind a drive-thru McDonald's. Not London's most romantic location, but worth the trip.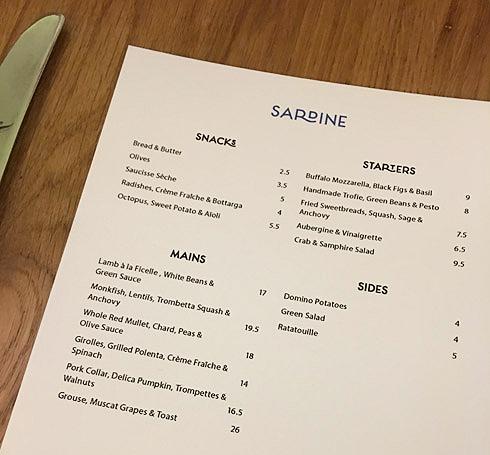 What's on the menu?
Simple dishes to start, such as tiny ripe purple figs chopped and plated with creamy burrata cheese and fresh herbs and a sparkling fresh crab salad served heaped on a sprightly Little Gem lettuce.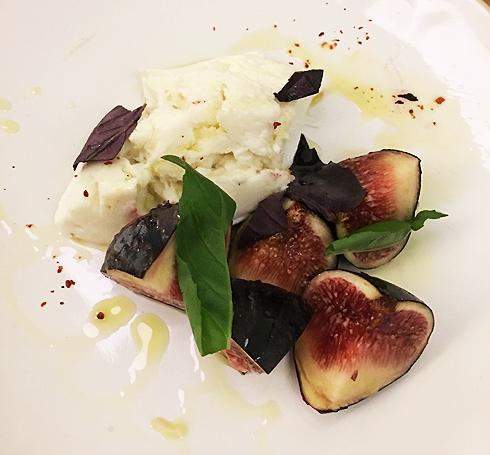 For main course we choose the Lamb à la Ficelle, cooked above the grill until the skin is charred and crispy and the meat juicy, tender and still pink. Slabs arrive on top of a light white bean stew and a dollop of herby green sauce. This is fresh, modern comfort food with clean flavours.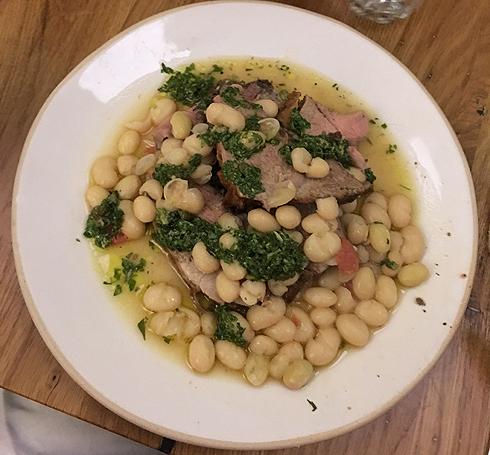 For dessert, I couldn't resist the buckwheat pancake with caramelised apples and ice cream. The perfect carb-fruit-dairy combo, it was my kind of pudding. Unpretentious, sweet and fruity. It might have looked like something you would make at home, it just tasted much much better.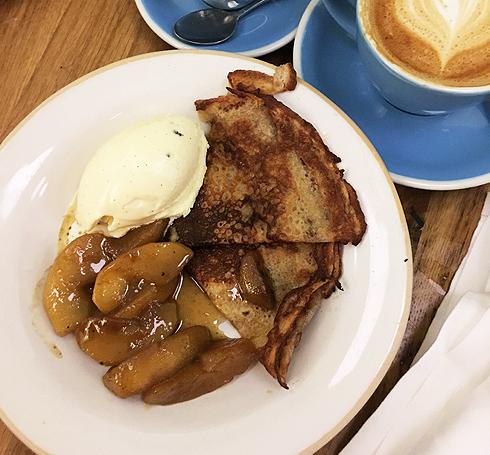 The dish we would order next time?
Having spied it on someone's plate we wished that one of us had ordered the pork collar, chunky slabs of crispy meat served with swiss chard.
About the author