Food
Taking Orders: Robata
Nestled in the heart of Soho is Robata, a restaurant specialising in traditional charcoal cooking methods. Read our review of this authentic Japanese eatery.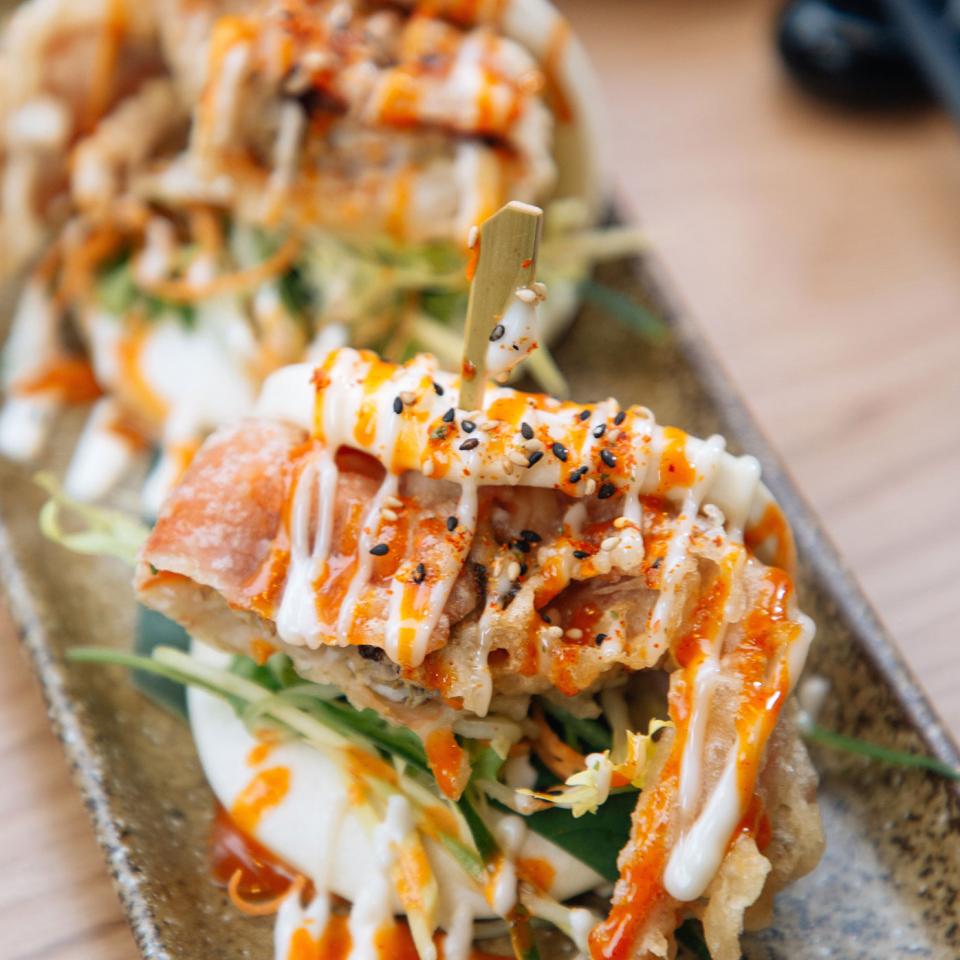 Where is it?
Right in the heart of buzzy Soho, central London.
What's all the fuss about?
If you like proper Japanese cooking, you'll love Robata. Marrying authentic Japanese flavours with a tapas dining style, head chef Charles Lee takes pride in sourcing the freshest ingredients to prepare in the most delicious ways possible.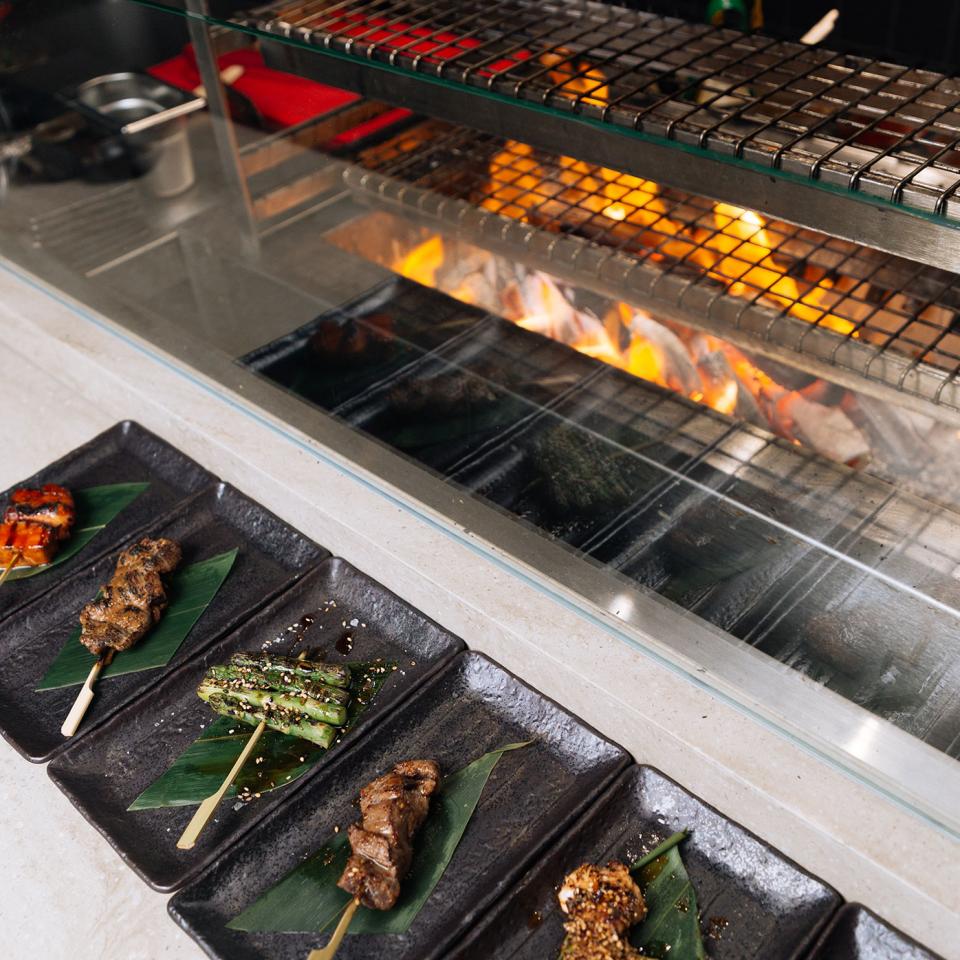 What's the place like?
Moody but relaxed, chic but comfortable. The open kitchen at the back provides some dramatic entertainment as you occasionally spot flames swooshing up towards the ceiling (that's the Robata-style cooking at play).
What did we eat and drink?
Alas, I was dining with my non-sushi eating boyfriend this evening, so we skipped straight onto the small plates (the sushi does however look incredible and beautifully presented, so I'll definitely be going back to sample it). The J.Fried karaage chicken did not disappoint - the gochujang mayo it came with was to die for and we were practically licking the bowl clean. We also shared a chicken thigh skewer with sweet soy glaze and a pork belly skewer with apple gochujang glaze - so delicious I was still thinking about the pork belly one the next day. Up next were bao buns - arguably the greatest food invention, ever. You get a generous two buns per portion, so we shared the J.Fried chicken, served with a sweet spicy glaze, kimchi and picked daikon, and the braised short ribs, topped with mayo, picked jalapeño and melted cheese.
If you're a meat lover like my boyfriend, you'll love the short rib buns like he did - personally I found them quite heavy and would have struggled to eat two (even though they were delicious) - the chicken, however, a crowd pleasing, lip-smackingly good bao. I would happily go out of my way just to eat more of these. While nursing our already pretty full bellies, our mains were only just arriving at the table. We ordered the hay-flamed beef fillet, which arrived on a smoking grill accompanied by a selection of dipping sauces; the miso aubergine, served on a bed of pickled shimiji mushrooms; and Robata's signature dish, the wood flamed Iberico pork pluma, which comes with more of those mushrooms and a side of sweet pickled nashi pear, the flavours of which all complement each other so perfectly. We washed it all down with a Natsu cocktail - gin, Maraschino liqueur, elderflower and lemon juice.
Your verdict?
There's something for everyone here, and the tapas-style dining makes it the perfect place for groups - just order a bit of everything and share. Most Japanese eateries I've tried have been more casual dining, so it was nice to enjoy the cuisine in a more refined setting. This isn't your everyday after-work dinner spot, but for a special occasion it's the perfect place to enjoy a taste of Japan, without the air miles.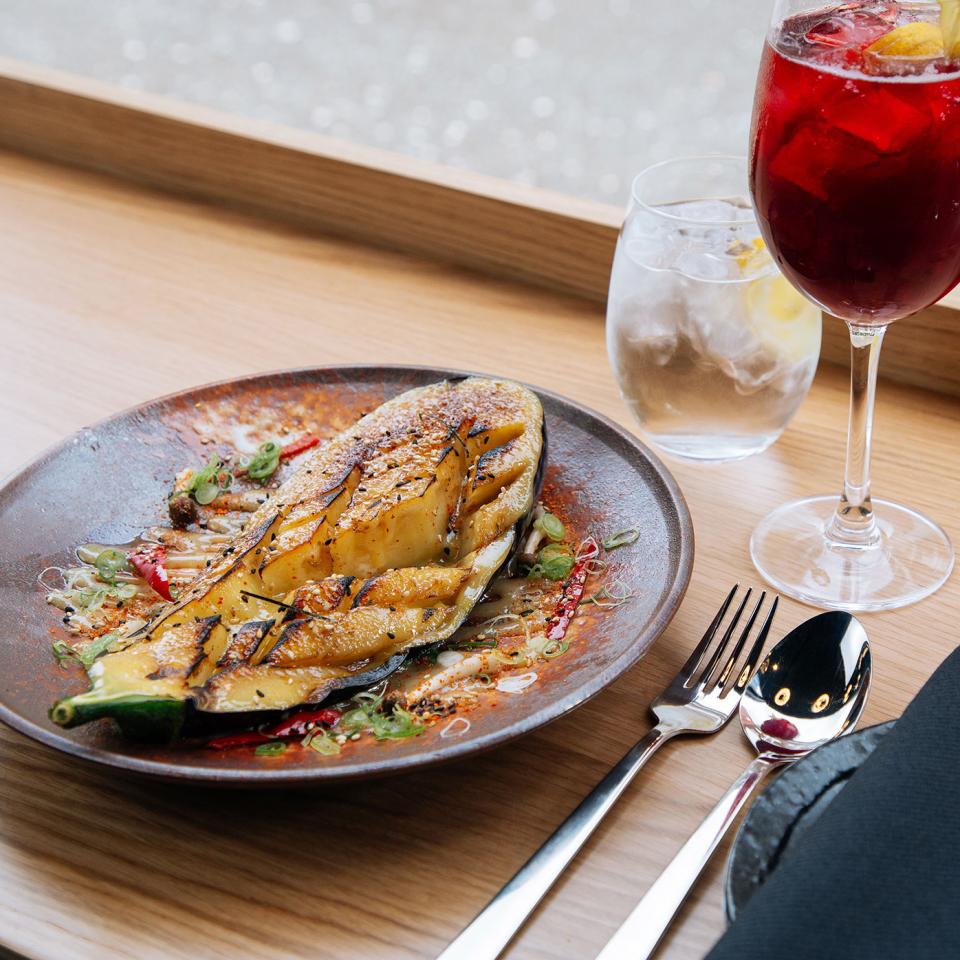 Lasting memory?
That chicken bao bun and the pork belly skewer - the stuff foodies' dreams are made of.
Don`t miss

---