Food
Taking Orders: Loyal Tavern
by Hannah Sherwood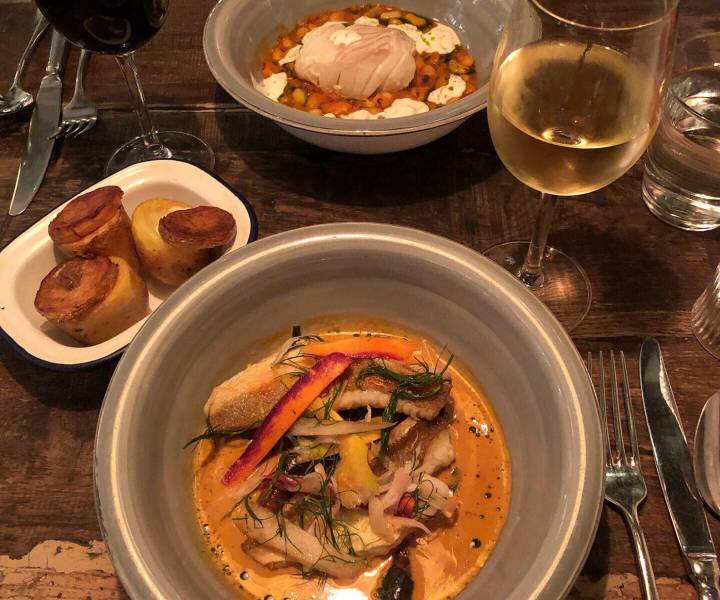 Mains, featuring Stinking Bishop fondants
A new dinner hotspot on Bermondsey Street serving up superb food in equally superb surroundings.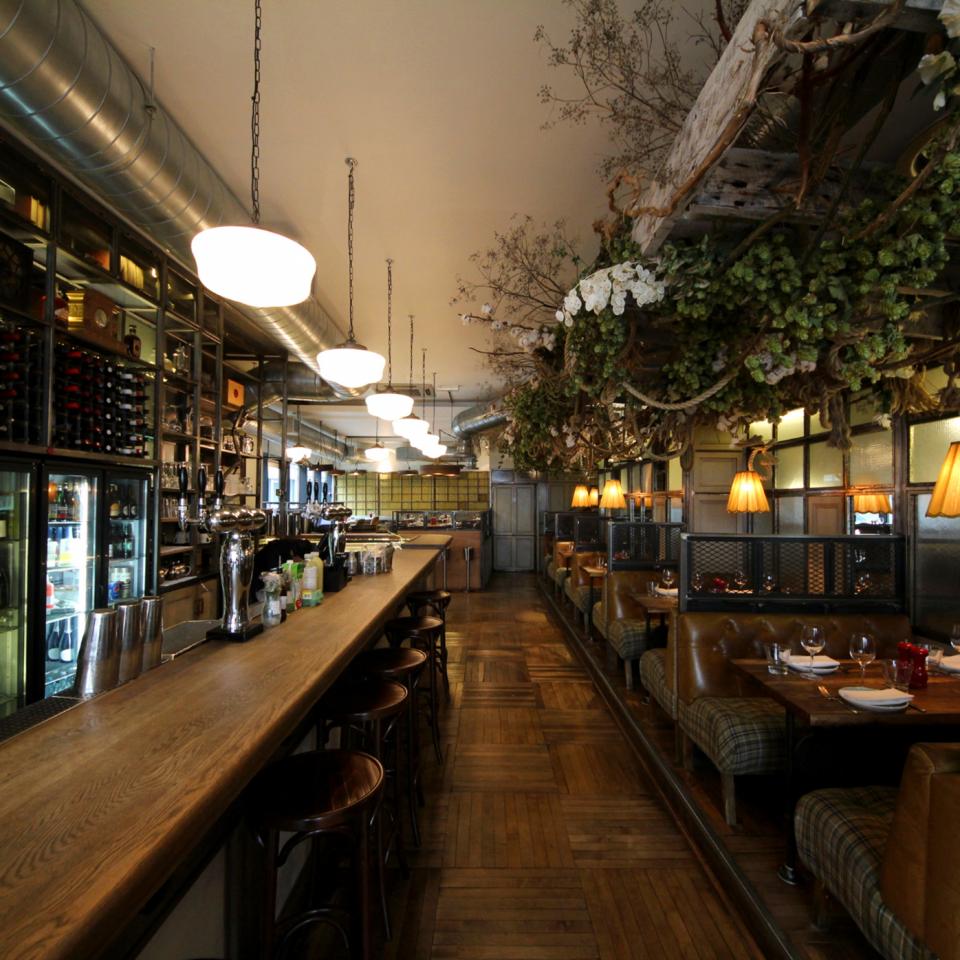 Inside Loyal Tavern
Where is it?
Over the years Bermondsey Street has become a bit of a foodie destination jam-packed with brilliant pubs and restaurants. Loyal Tavern is the newest to join the bustling street, which is located close to London Bridge station.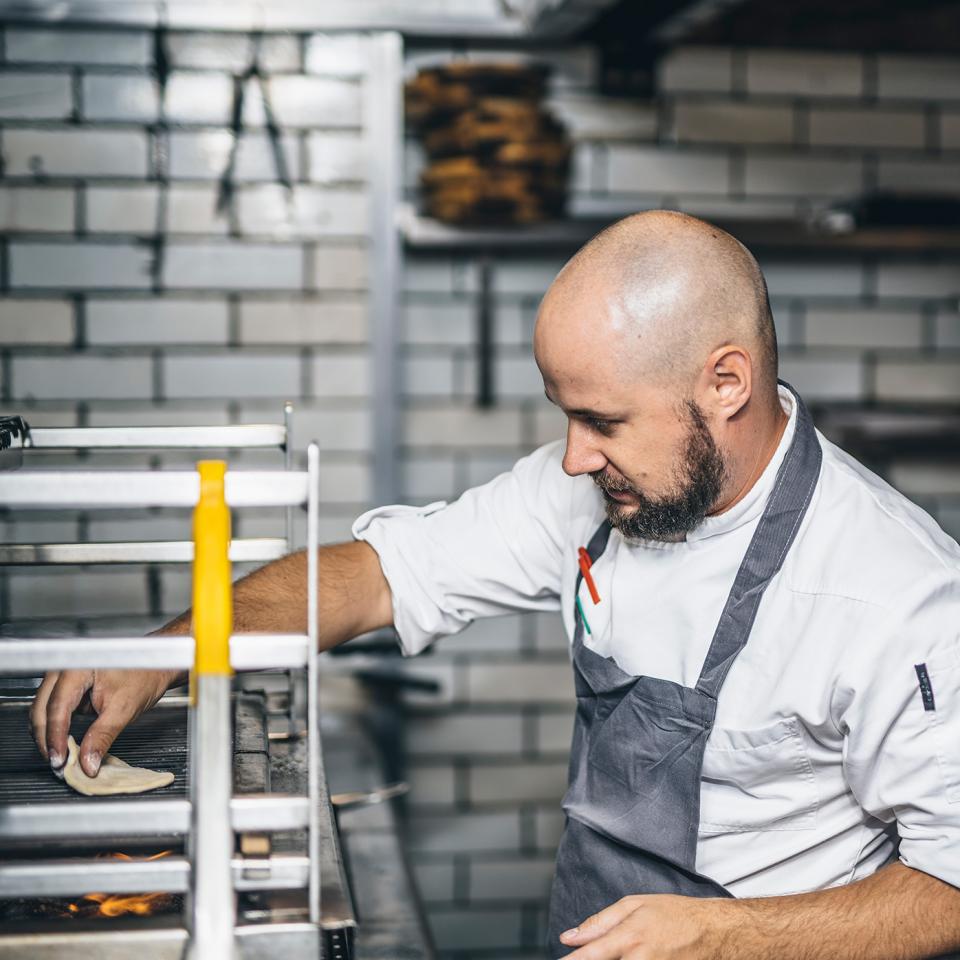 Tom Cenci
What's all the fuss about?
Ex-Duck & Waffle chef, Tom Cenci, is the man behind the new opening and brings many years of expertise and experience to the new venture.
What's the place like?
The interior has an industrial feel with low lighting and decorative dried flowers. There's a wall of original safety deposit boxes at the end of the restaurant (they were empty, we did check!) that suggests it might have been a bank or post office at some point. We sat in one of the intimate two-person dining booths, opposite the bar. The restaurant is perfect whether you're enjoying an after-work drink, a snack at the bar or looking for a fabulous meal out.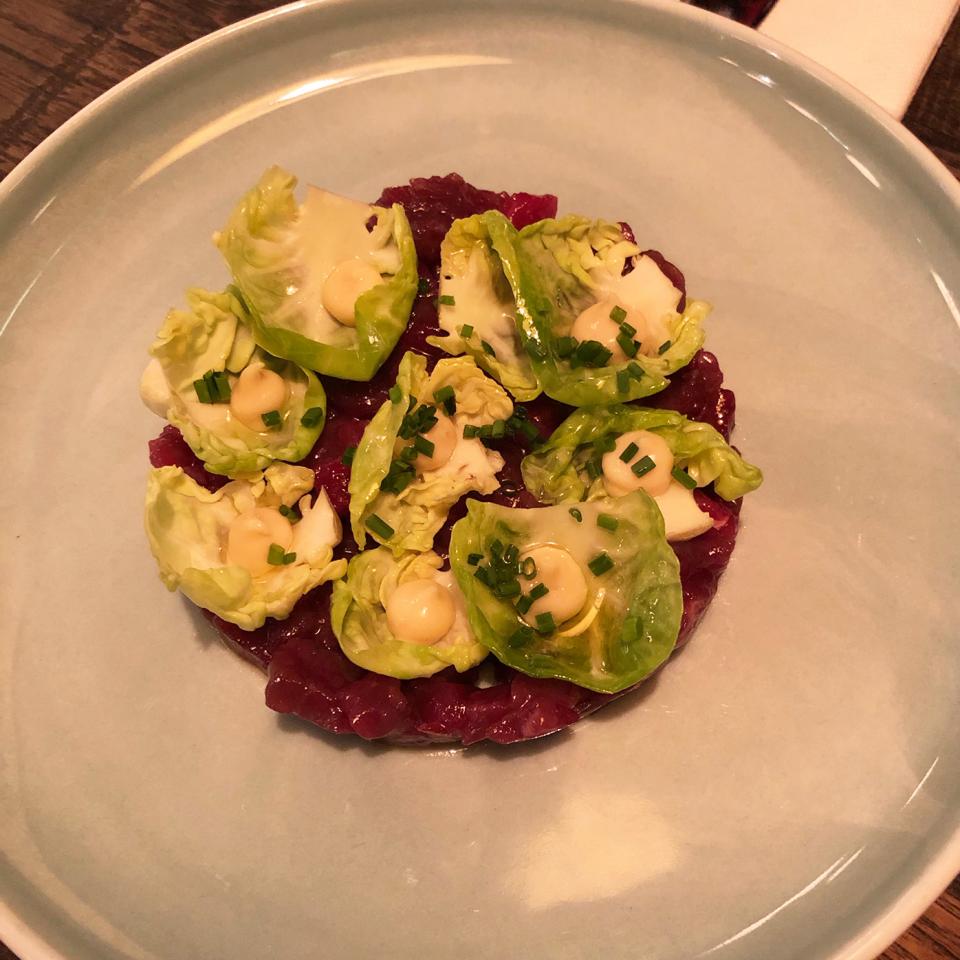 Venison tartare
What did we eat and drink?
The menu is designed to be enjoyed like tapas, so what you order comes when it's ready. From the top we ordered a grilled flatbread with chicken fat butter and a spiced lamb skewer with mint and almond aioli. The flatbread was topped with crispy sprinkles of chicken fat and was incredibly moreish, and the lamb skewer intense with a spicy kick.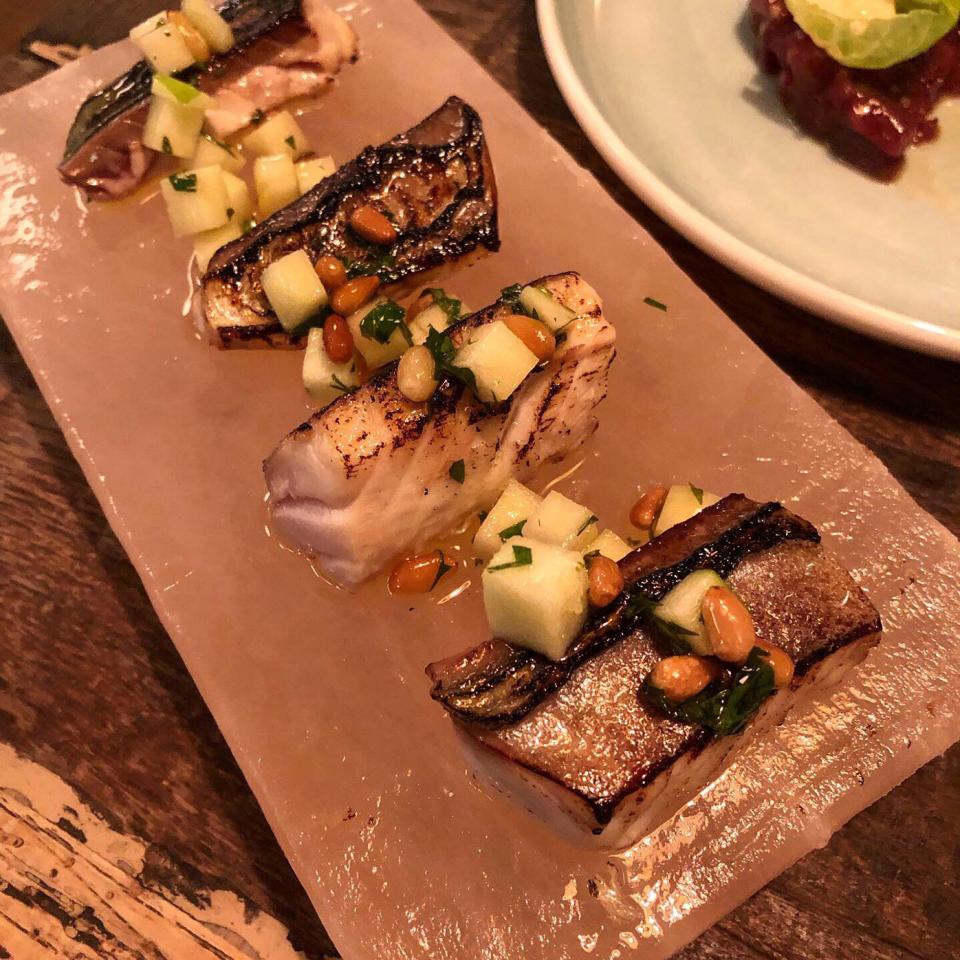 Charred mackerel
The venison tartare and charred mackerel followed. The tartare was melt-in-the-mouth tender and garnished with raw brussels sprout leaves with miso mayo. The mackerel came served on a Himalayan salt block, it was buttery soft and delicious with the apple and pine nuts.
From the larger plates I chose the gurnard which came in a rich crab bisque with carrots flavoured with orange. My friend Liz had buttermilk-poached cod with 'nduja and white bean stew, which was creamy and comforting.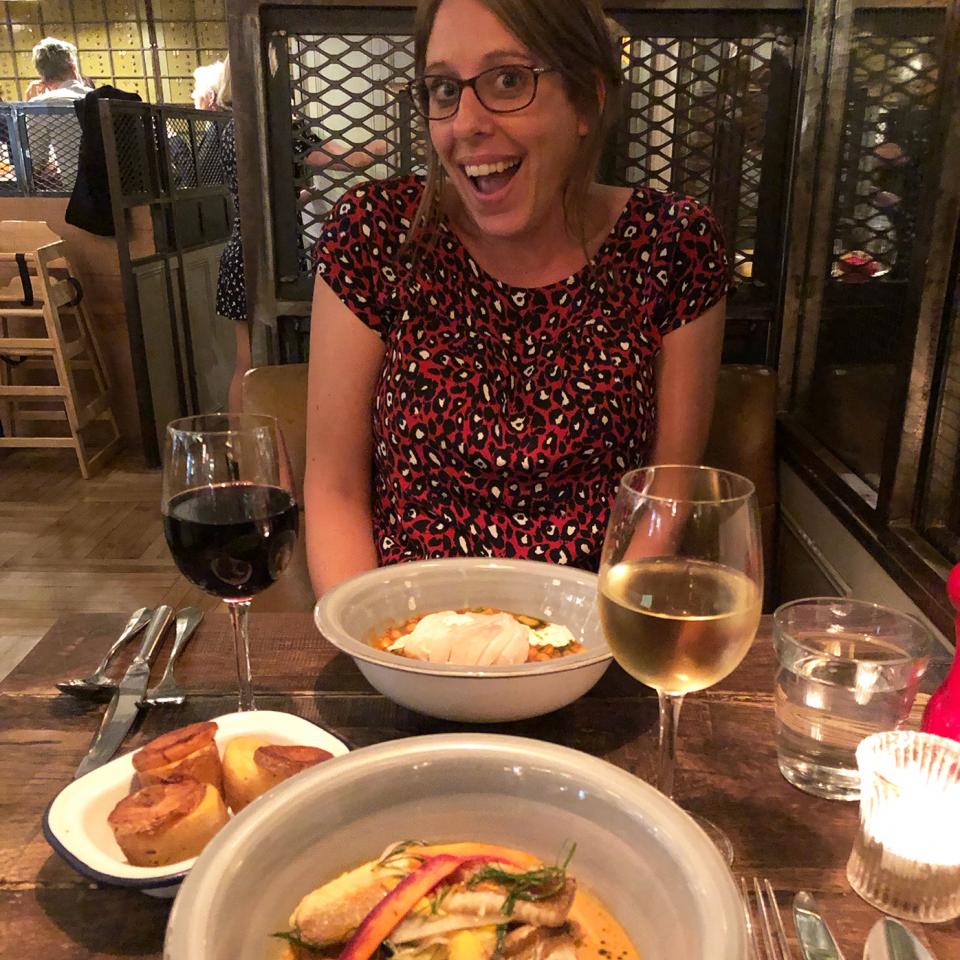 A happy Liz
The Stinking Bishop potato fondants caught our eye on the blackboard specials menu so we 'just had to' order them. They made a good spectacle for the table as you lift off their potato hats to reveal the cheesy centre.
The coal-roasted pineapple with salted caramel ice cream made for a fruity finish, and the banana bread with mascarpone was also very good.
The extensive cocktail and wine list is also worth getting stuck into. Intrigued by the banana liqueur, Liz chose a Southern Collins (Tanqueray gin, banana liqueur, lemon and soda) while I ordered a Right on Thyme (Champagne, thyme-infused Lillet Blanc, coconut, lemon). Both were sipped back rather quickly!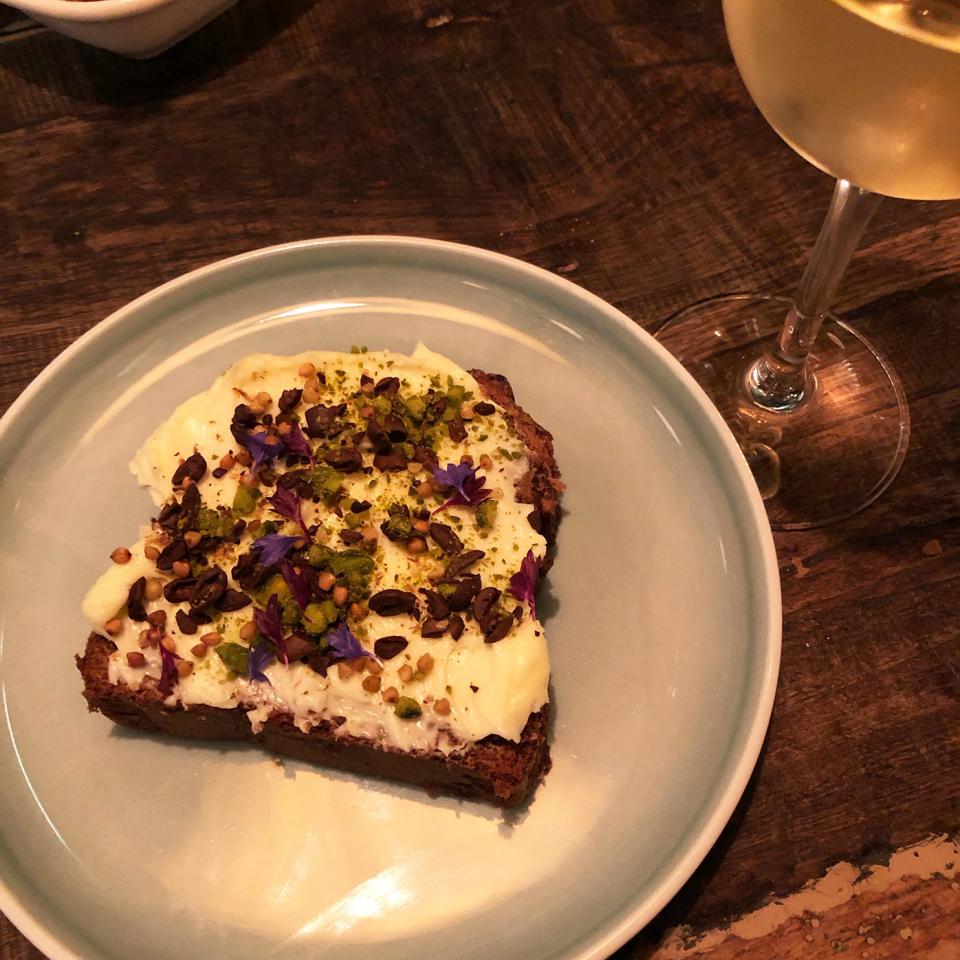 Banana bread
Your verdict?
It's a lovely spot for either a relaxed dinner or for a more special occasion. There's something for everyone on the decent menu.
Lasting memory?
Mmm the gurnard in crab bisque and tender venison tartare.
Don`t miss

---