Food
Taking Orders: Lobby Bar at the London Edition
by Joanne Smith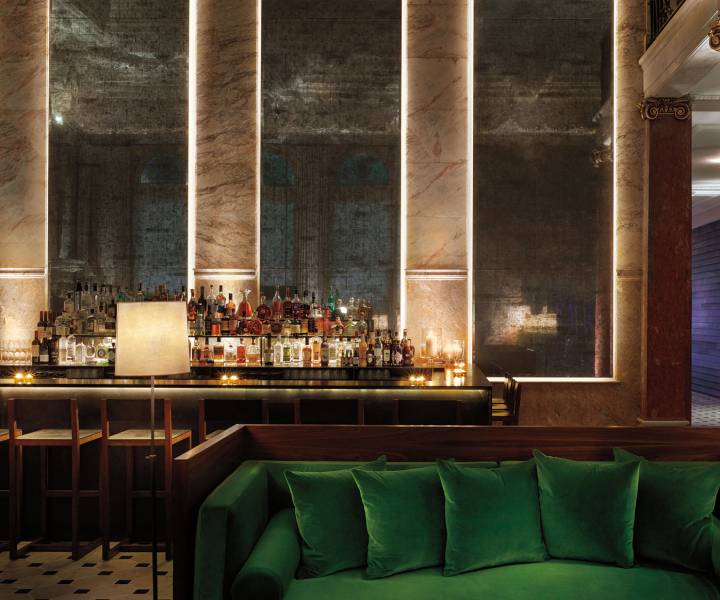 Image: Nikolas Koenig
Where is it?
The hotel is a stone's throw from the West End and the ideal spot for after-work or pre-dinner drinks.
What's all the fuss about?
Cocktails, cocktails, cocktails! The cocktail and snacks menu at this very elegant bar has been revamped and we couldn't wait to see what was on offer.
What's the place like?
Part-sophisticated cocktail bar, part-lounge and part-games room, the Lobby Bar occupies, as you would expect, the rather grand lobby area of this five-star hotel. High-ceilinged and colonnaded, a huge, stainless-steel orb by German industrial designer Ingo Maurer dominates the lobby area, reflecting the action below. If you don't feel like sitting at the fairly small bar, there are soft sofas to sink into or you can even play a game of pool.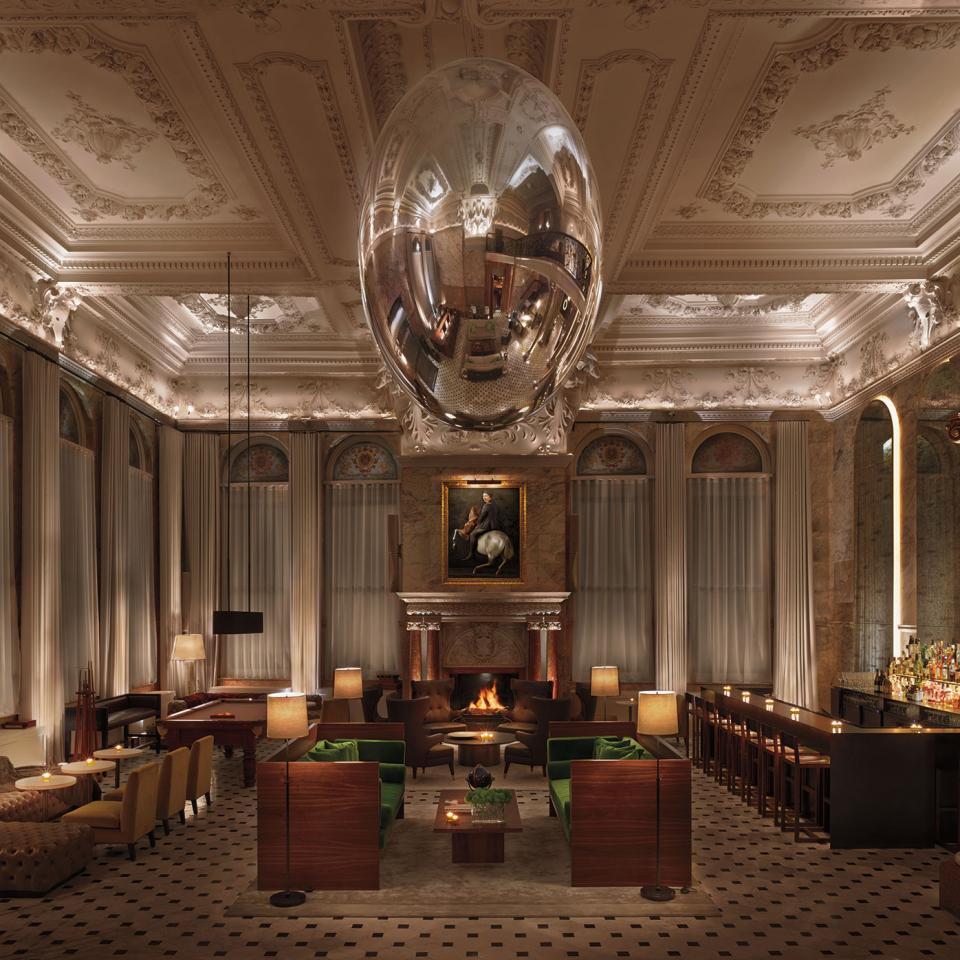 Image: Nikolas Koenig
What did we eat and drink?
Taking our seat at the bar (always the best seat in the house when cocktails are afoot), we browse the menu before asking the bar staff to choose one for us. First up (and second, for that matter, it was so good…) was a Vermillionaire (£14.50). Belvedere, strawberries, lemon and sage sherbet, orange flower water and lemon juice topped up with Ruinart Brut Champagne – with the added touch of a few delicate petals, served in a champagne coupe. Next up comes a Peacock Potation (£14), served in splendid peacock glass – yes, there is such a thing – and it's a heady mix of Absolut ELYX, Xeco Fino sherry, lemon juice, blackberries, grapefruit and orange. In line with environmental concerns over plastic, the bar has removed straws from its drinks, although some cocktails – including the lovely Peacock Potation – are impossible to drink without a straw, and so a few remain on the bar.
Peacock Potation. Image: Nikolas Koenig
Other new additions on the cocktail list include Twice Pickled, made with pickled turnip Belvedere, lemon juice and Suze honey; and Clara Boone, made with Jack Daniels single barrel-aged with grapefruit, sherbet and cherry. But regulars need not worry – the old favourites are still on the menu, including the classic Clearer Colada and Beauty and the Beasant. By now, we are feeling in need of some food to soak up the cocktails, and sample a new selection of bar snacks by executive chef Phil Carmichael. Along comes a bowl of oh-so-moreish goats' cheese popcorn, and some spicy soy and sesame Korean fried chicken wings (£10), with triple-cooked chips and Sarsons mayonnaise £5.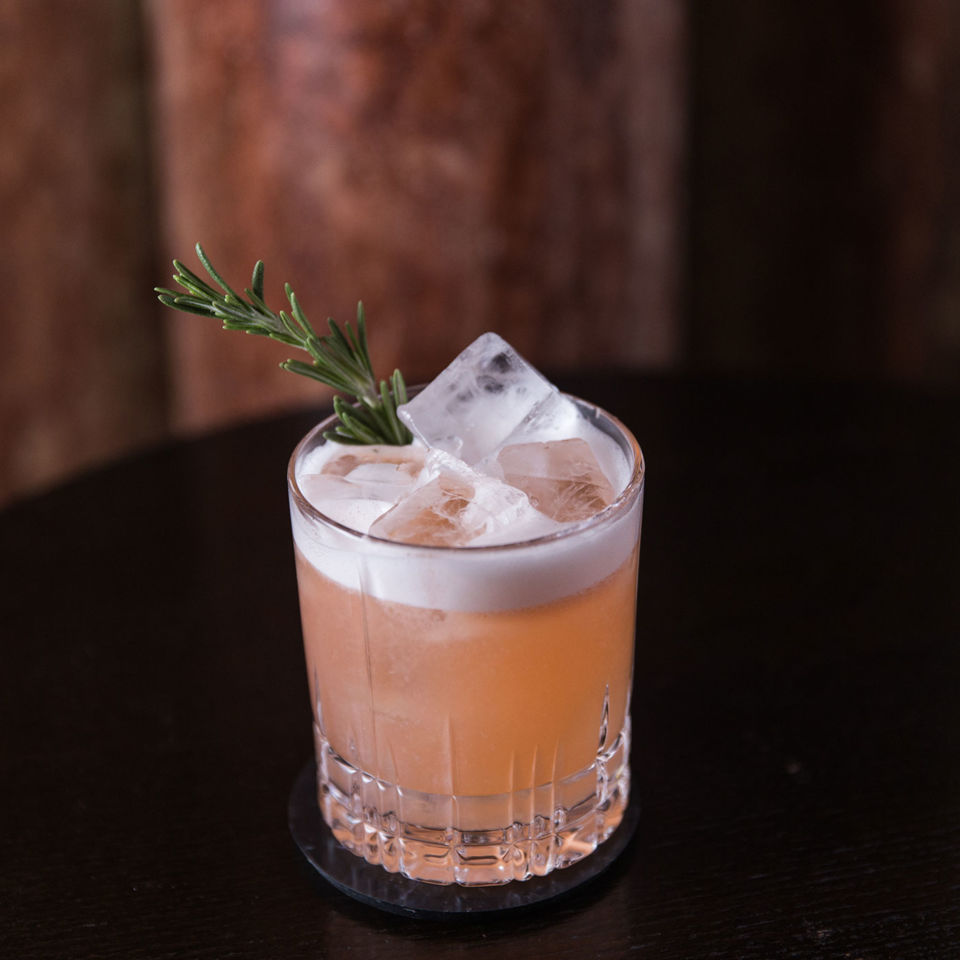 Clara Boone cocktail. Image: Nikolas Koenig
Your verdict?
A smart place ideal for after-works drinks or to welcome the weekend.
Lasting memory?
That OTT Peacock Cocktail!
Don`t miss

---