Food
Taking orders – Australasia
Angela Boggiano, freelance food writer and stylist and regular contributor to Sainsbury's magazine, headed to restaurant Australasia with an old friend for a taste of cool down-town Sydney in Manchester city centre.
What is it?
A super stylish restaurant, bar and late lounge that focuses on the best of modern Australian cuisine, combining tastes from the Pacific Rim with a blend of Indonesian, South East Asian and Japanese influences. It's a wonderful fusion and all set in a super comfortable restaurant with thick cushions for reclining, low lighting and great ambiance. There's the most wonderful cocktail menu and bar and a chance to hang out and do some celeb spotting, too.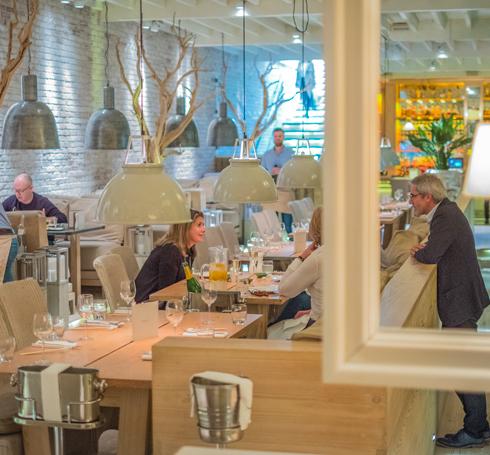 Where is it?
In the uber-stylish Spinningfields, where the entrance to the restaurant is through a glass prism, leading you to the place down under!
Who would love it?
This is a place to go with family for a special celebration as there is something for everyone on the menu. It's a must-visit with friends for that special night out, where you can hang out in the bar and terrace on a Friday and Saturday until 3am.
What's on the menu?
Beautifully presented food from oysters and sushi to the robata grill (Japanese- style charcoal grill). It was a difficult decision to make, but luckily the exceptionally informed waiting staff were on hand to advise and help when putting together your menu. We started with a selection of small plates that included beautifully crisp coated soft shell crab, £12.50, roasted baby aubergine with miso mustard and bonito flakes, £5, sublime black cod roasted on hoba leaf, £22.50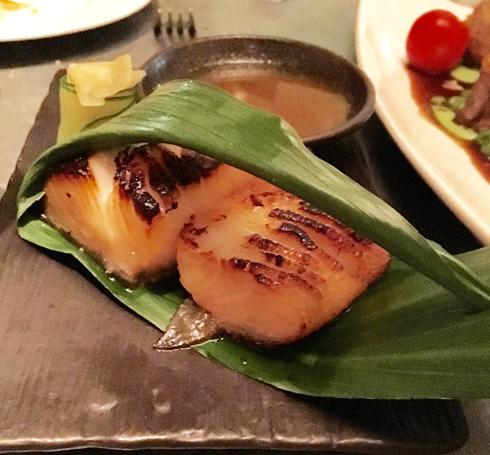 and

steamed edamame with chilli and lime salt, £4.50. Then from the robata grill we had a platter of beautifully cooked beef fillet with sesame, sweet soy and red chilli, £22.50. One of my favourites, for its delicate flavour, was the grilled seabass fillet with cucumber salsa, £10.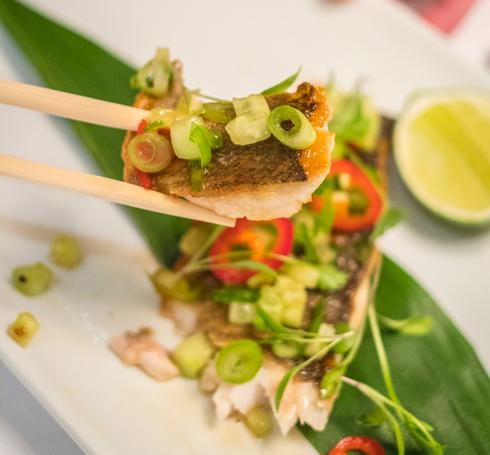 So far all the dishes were light and truly flavoursome. Then, from the big plates, we shared another dish – roast lamb with green peas, confit lamb, goats' cheese and basil jus, £19.50. In contrast this was big and hearty and packed with robust flavours, so we definitely weren't going home hungry!
We couldn't leave without trying the signature pud, chocolate dome with peanut, salted caramel and blackberries. A perfect chocolate dome is served with finesse at the table and smothered in warm caramel sauce.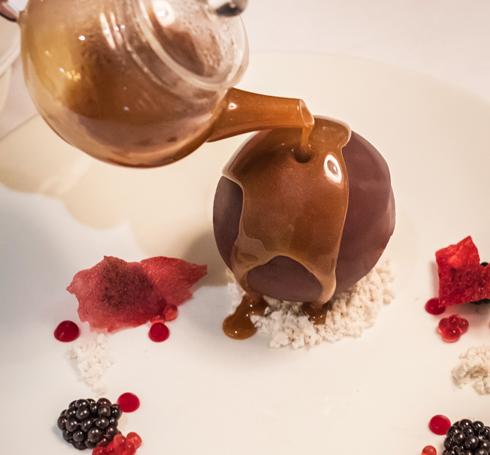 Dish we would order again?
The standout dish was most definitely the black cod roasted in hoba leaf, followed closely by the grilled seabass with cucumber salsa.
Next time we would try…
A sushi and sashimi selection to start, followed by Chilean seabass with prawns in coconut and Tom Yam broth and crispy suckling pork belly with a pineapple curry. We would most definitely have to try the mango soufflé with coconut ice cream and mango soup, too.
About the author