Food
Taking Orders – Arlo's
by Sarah Alcock
Digital content editor Sarah hotfooted it to South London to sample some fantastic steak at Arlo's.
What is it?
A small, family-friendly steak restaurant with a short and sweet menu.
Where is it?
Balham, South London.
Who would love it?
Anyone in South London looking for somewhere to meet friends for dinner, or take the family at the weekend.
What's on the menu?
STEAK in various forms, plus sauces such as chimichurri, aioli, bearnaise and their hot homemade 'burning bear'.
I chatted to the owner, Tom McNeile, who raved about their bavette steak: 'It has the perfect combination of a wonderful beefy flavour and terrific texture.'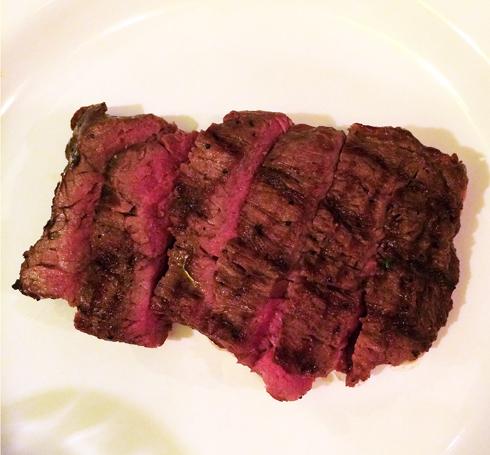 He also told me his favourite way to cook bavette at home: 'Season with sea salt and freshly ground black pepper and brush with olive oil. Switch the oven to 180°C and heat a cast-iron pan as hot as it will go while the bavette comes to room temperature. Cook the bavette in the dry pan for 2 minutes on either side and put a weight on top of the steak to press it down and create an even sear. I then put the bavette on top of a large bunch of fresh thyme with a knob of butter and put the pan into the oven for 5 minutes, before resting, covered, on a warm plate for 10 minutes. At the end you have a beautifully juicy steak with delicious thyme pan juices.'
We tried the delicious bavette with the very tasty hand-cut fries, the amazing macaroni cheese and the crunchy homemade slaw. We were also encouraged to order the caramelised spiced pineapple, which was delicious just on its own but I could imagine scoffing it for dessert with a dollop of ice cream.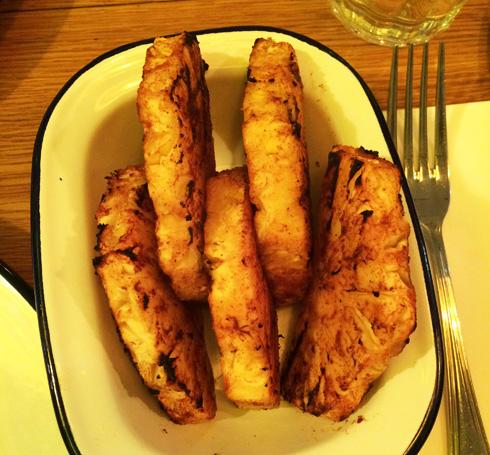 Speaking of dessert, we shared the ice cream pavlova with passion fruit and mango coulis, raspberry rippled mascarpone and mint sugar. It was perfectly crunchy on the outside with a mallowy chewiness on the inside, and we loved that hint of mint, too.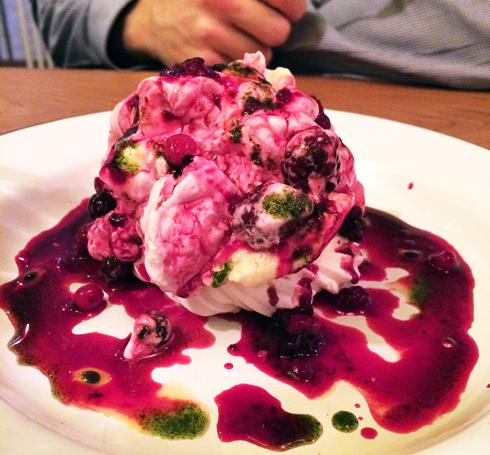 The dish we would order again?
All the sides – especially the macaroni cheese
Next time we would try...
The 7 bone steak (from the shoulder) with peppercorn sauce.
Don`t miss

---