Food
Six quick clementine tricks
Our festive favourite, the clementine, is actually still in season in January. Here are six alternative ways to enjoy the sweet amber fruit.
1 Winter jewelled fruit salad (serves 6) GF DF
Peel 6 easy peelers, break into segments and mix with 1 large pineapple, peeled and sliced, then chill if preparing ahead. Serve on a platter, scattered with 1 tbsp chopped mint leaves and the seeds of 1 pomegranate. Scoop the pulp out of 3 ripe passion fruit and drizzle over the fruit, just before serving.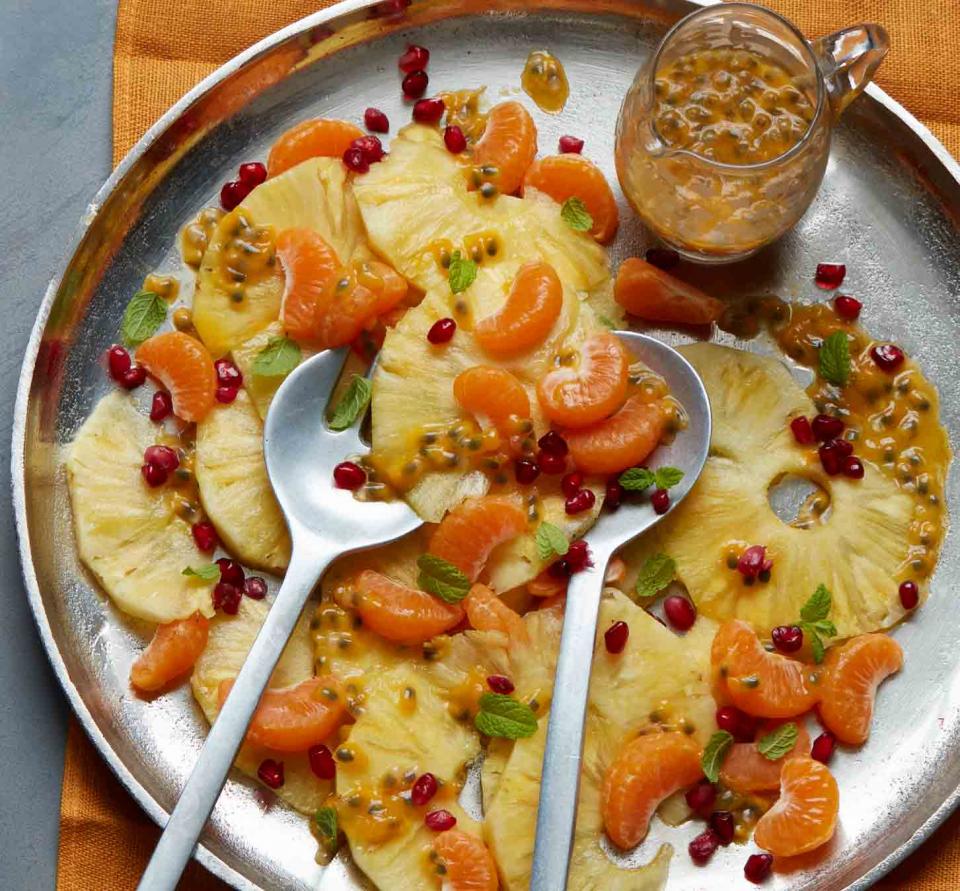 2 Pink clementine fizz mocktail (serves 1)
Pour 1 tbsp raspberry and lemon cordial (we used Belvoir) into a Champagne flute or tumbler. Half-fill with chilled, freshly squeezed juice from about 3 easy peelers, add a squeeze of lime juice and then top up with chilled sparkling mineral water. Garnish with raspberries and serve immediately.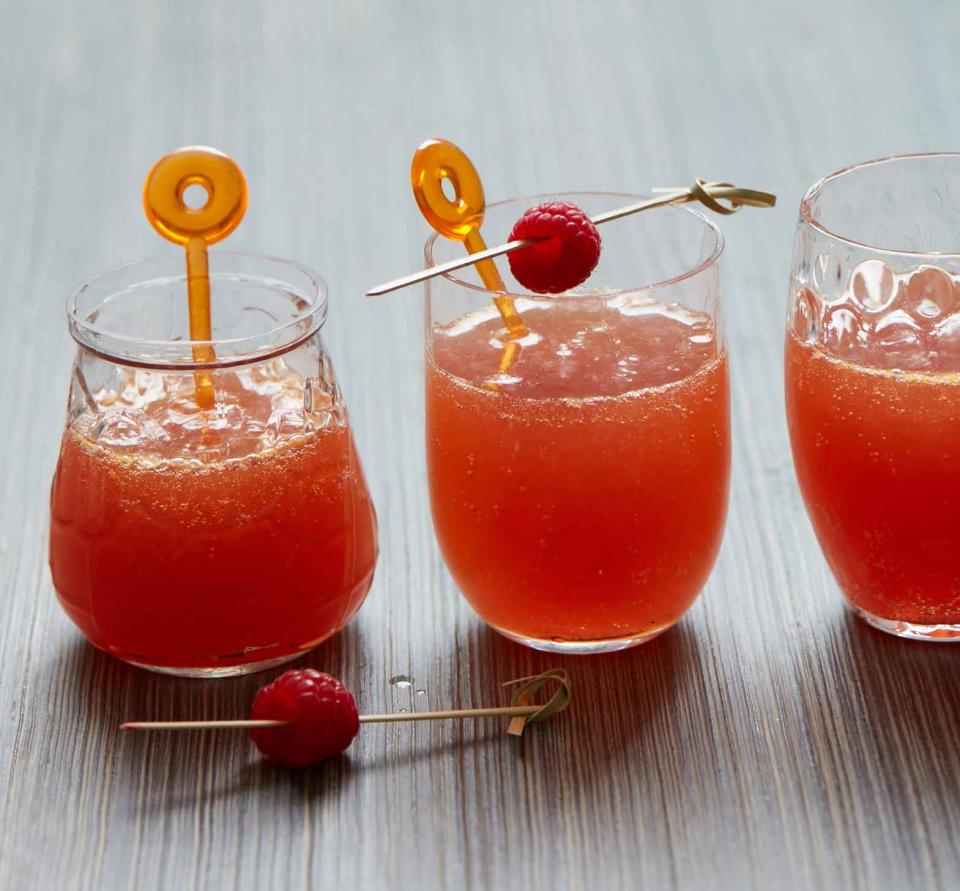 3 Clementine sauce for pork or duck (serves 2) GF DF
Pan-fry a couple of pork chops or duck breasts. Mix 2 tsp cornflour with ½ tsp Chinese five spice powder in a small bowl. Mix in 100ml cold water and 100ml clementine juice, plus 1 tbsp lemon juice and ½ tsp clear honey. Pour into the pan and when the meat is cooked through; simmer until thickened. Stir in some chopped parsley; season.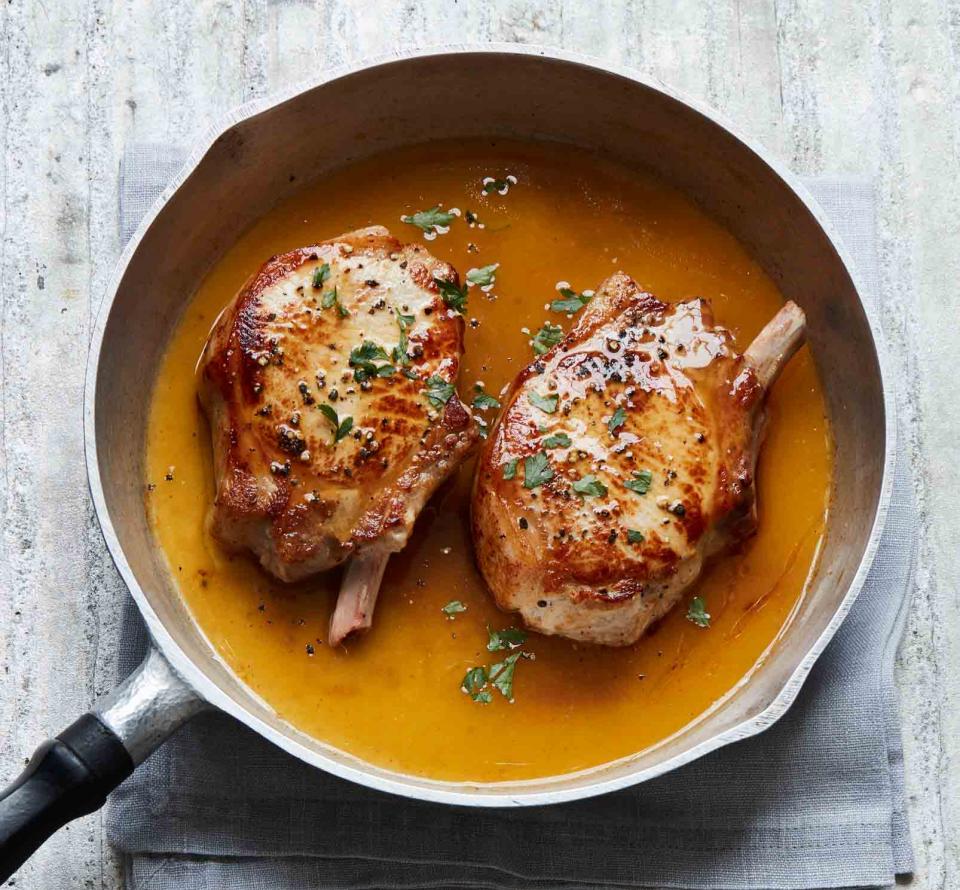 4 Clementine and turmeric smoothie (serves 1) GF
Squeeze the juice from 4 easy peelers and add to a blender with 1 sliced banana, 4 tbsp natural yogurt, 5 ice cubes, a pinch of ground turmeric and a tiny pinch of sea salt. Blend until completely smooth then decant into a serving glass. Top with an extra sprinkle of turmeric.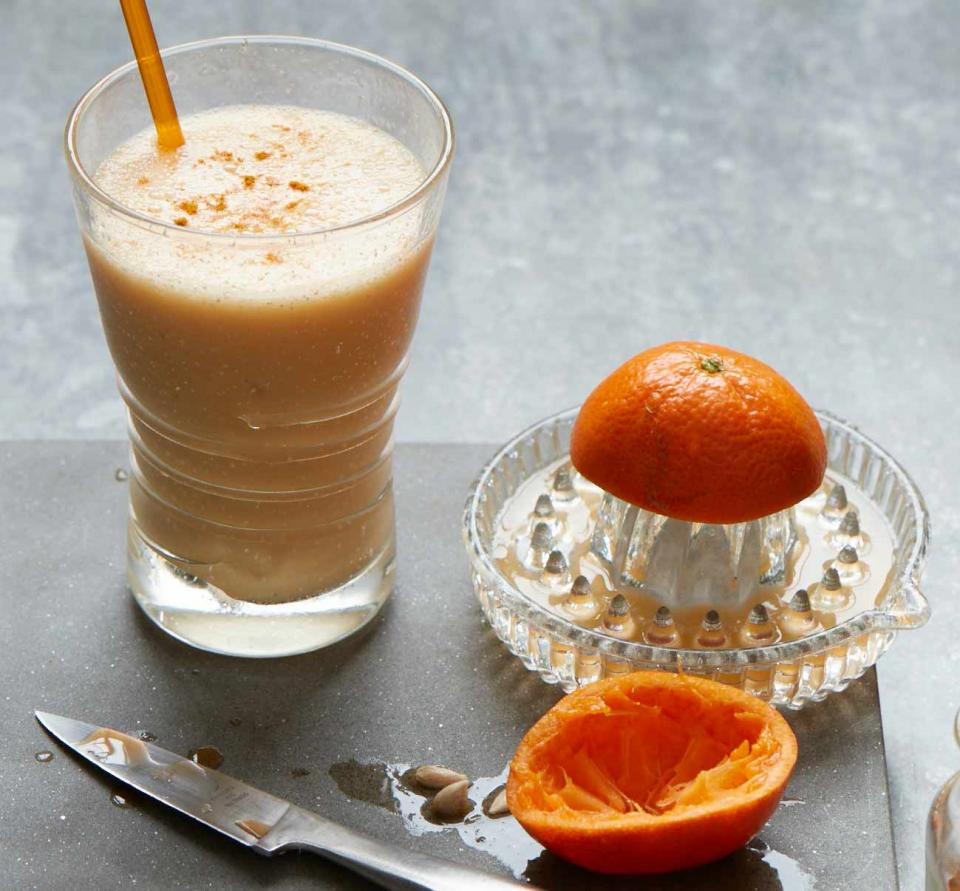 5 Clementine salad dressing for carrot salad (serves 4-6) V VN GF DF
Mix the juice of 2 easy peelers with 2 tbsp walnut oil, ¼ tsp ground cumin and a squeeze of lemon juice. Toss together with 500g grated or julienned carrots, 50g dried cherries and 50g toasted chopped walnuts. Serve scattered with chopped parsley.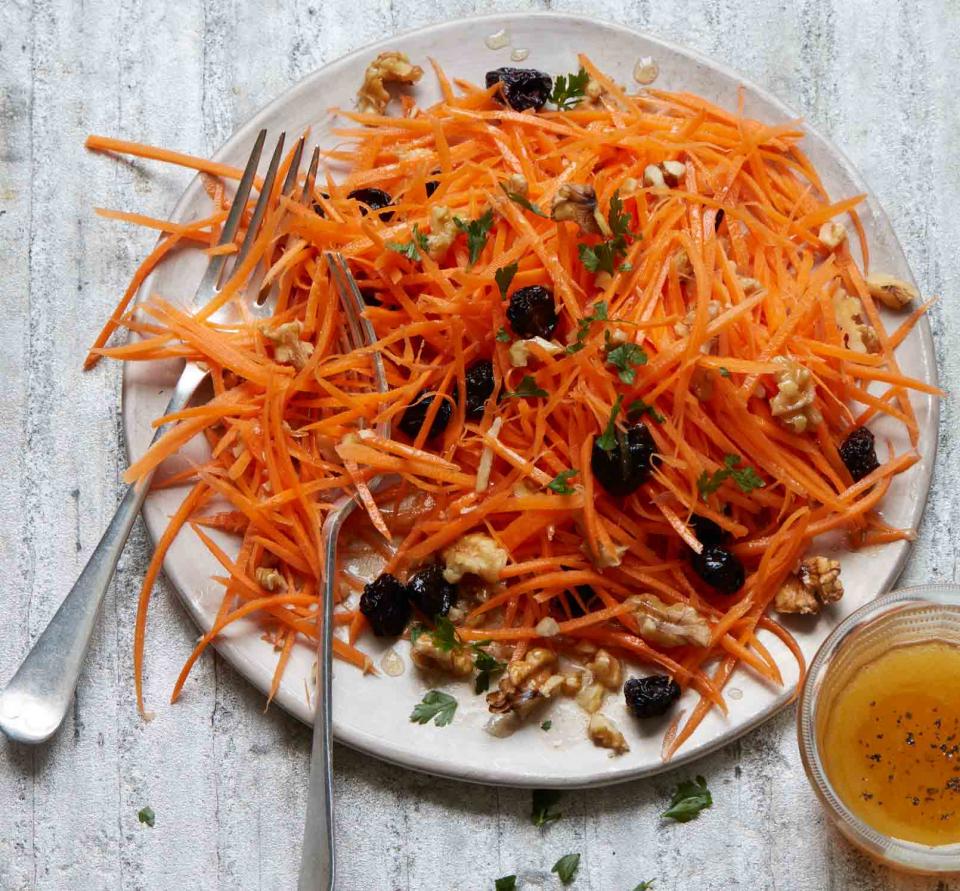 6 Boozy spiced clementines GF DF
Put 14-16 easy peelers in a bowl, cover with boiling water; leave for 1 minute, drain. Peel and remove any pith. In a wide pan, dissolve 200g caster sugar in 250ml water, adding 2 cinnamon sticks, 1 star anise, 8 whole cloves and 6 cardamom pods. Bring to the boil; simmer for 5 mins. Add the easy peelers in a single layer, 2 tbsp lemon juice and 250ml orange liqueur (such as Cointreau). Simmer for 20 minutes. Ladle into a warm sterilised 1.5l jar*. Store in the fridge for up to 1 month; use within 1 week of opening. Serve with vanilla ice cream or Greek yogurt, or add some syrup to a glass of fizz.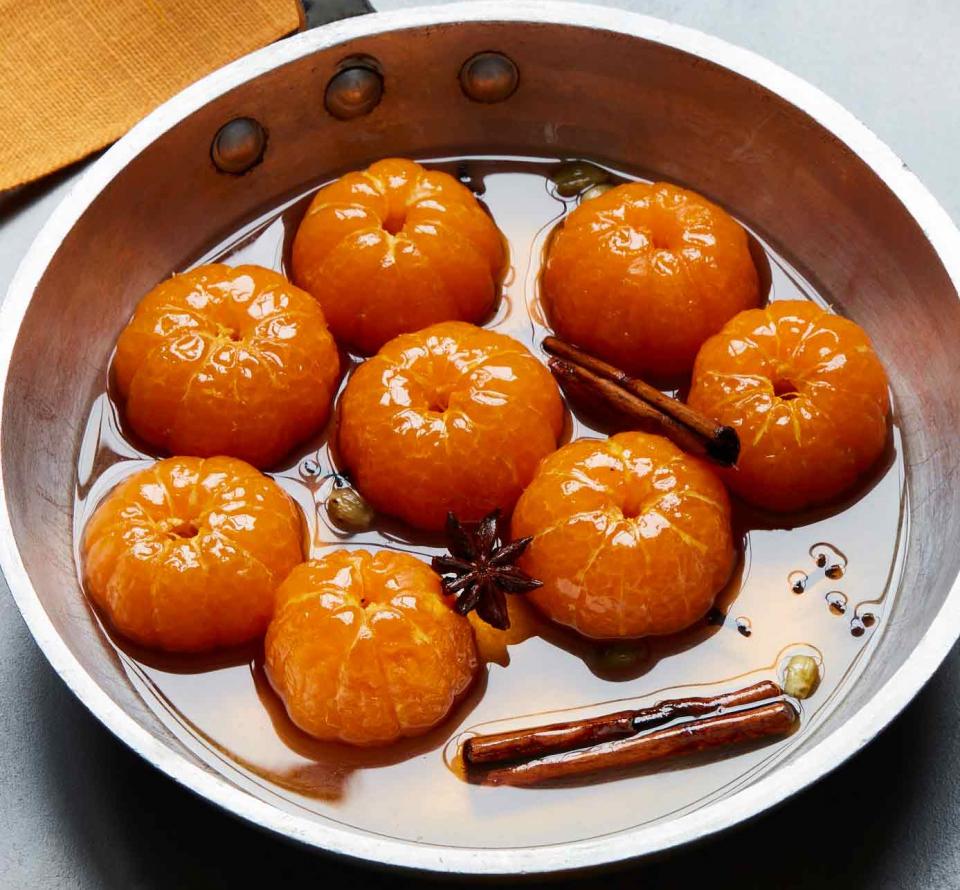 *Sterilise your jars for 5 minutes in a medium-hot oven (190°C, fan 170°C, Gas 5)
About the author