Food
Shopping with a foodie: Gennaro Contaldo
We visit the supermarket with Italian chef Gennaro Contaldo, Jamie Oliver's mentor and star of the BBC's Two Greedy Italians.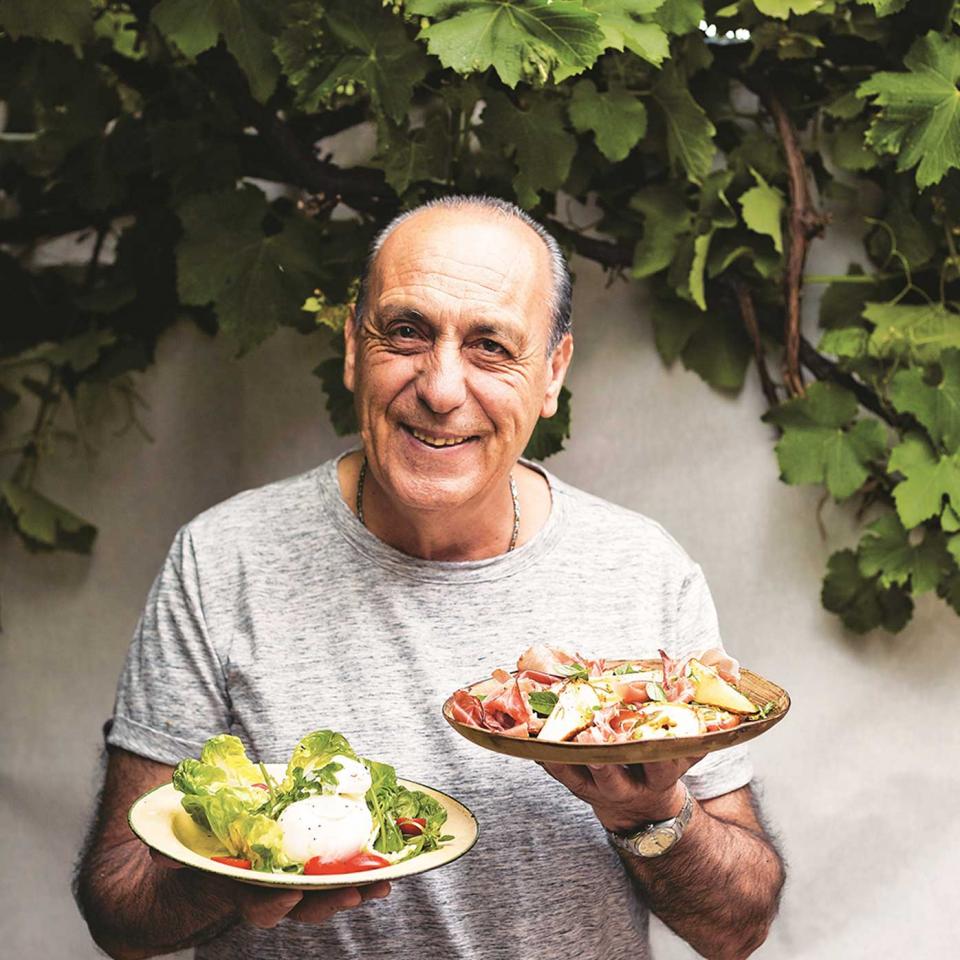 Celery
Celery is a key ingredient in soffritto, the base of so many Italian dishes. Cook celery, carrots and onions for 2 hours to reduce by half, then mash and sieve to make a stock. It's essential in a ragù, and makes a lovely risotto.
Greco Di Tufo
A fresh, white wine from Campania that's cool, crisp and lively. I always keep wine glasses in the fridge, chilled and ready.
Basil
I love basil; growing up in Amalfi it was everywhere. Buy a pot, pinch out leaves just above the leaf's joint with the stem, and the plant will keep going for ages.
Lavazza coffee
Every morning, I drink coffee made the traditional way – on the stove with my Neapolitan coffee pot and ground coffee. Lavazza is my favourite.
Marsala
A sweet, fortified wine that comes from a seaside town in Sicily. It's traditional in the Italian dessert zabaglione, but also makes a wonderful marinade for meat. Or serve chilled as a dessert wine.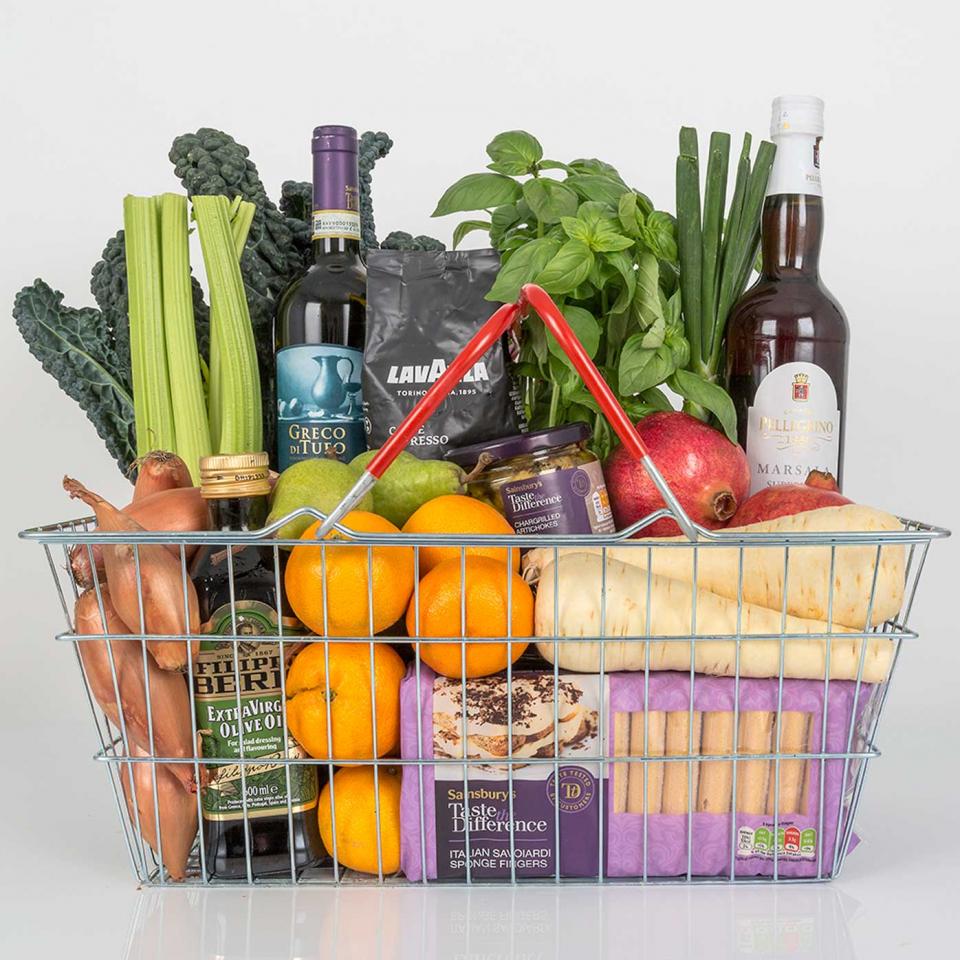 Pomegrantes
Pomegranates add freshness to just about everything and have a lovely sweet and sour flavour. Their juice makes a great sauce for duck, chicken or shellfish, and the seeds look gorgeous on top of desserts – I add them to tiramisu.
Artichoke antipasti
Preserved artichokes have a gorgeously intense, smoky flavour. Great for a bruschetta topping, on bread spread with a little garlic.
Savoiardi sponge fingers
We soak these in espresso and coffee liqueur for tiramisu, and use them in Zuppa Inglese, the Tuscan take on trifle.
Extra-virgin olive oil
I never begrudge paying for good olive oil, especially when you consider that a whole tree makes only about 1-1.5 litres of extra-virgin oil.
About the author