Food
Taking Orders: Plum + Spilt Milk, London
by Sarah Maber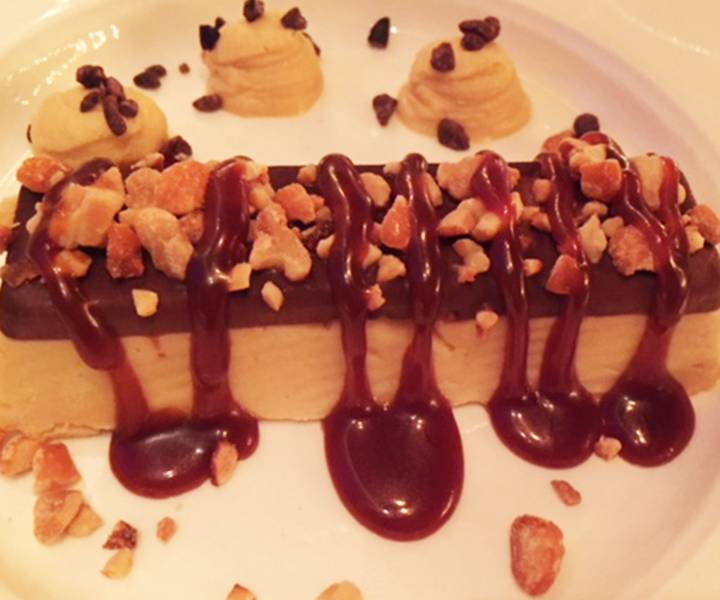 Peanut parfait
A high-end restaurant overlooking King's Cross Station is just the ticket, says Sarah Maber.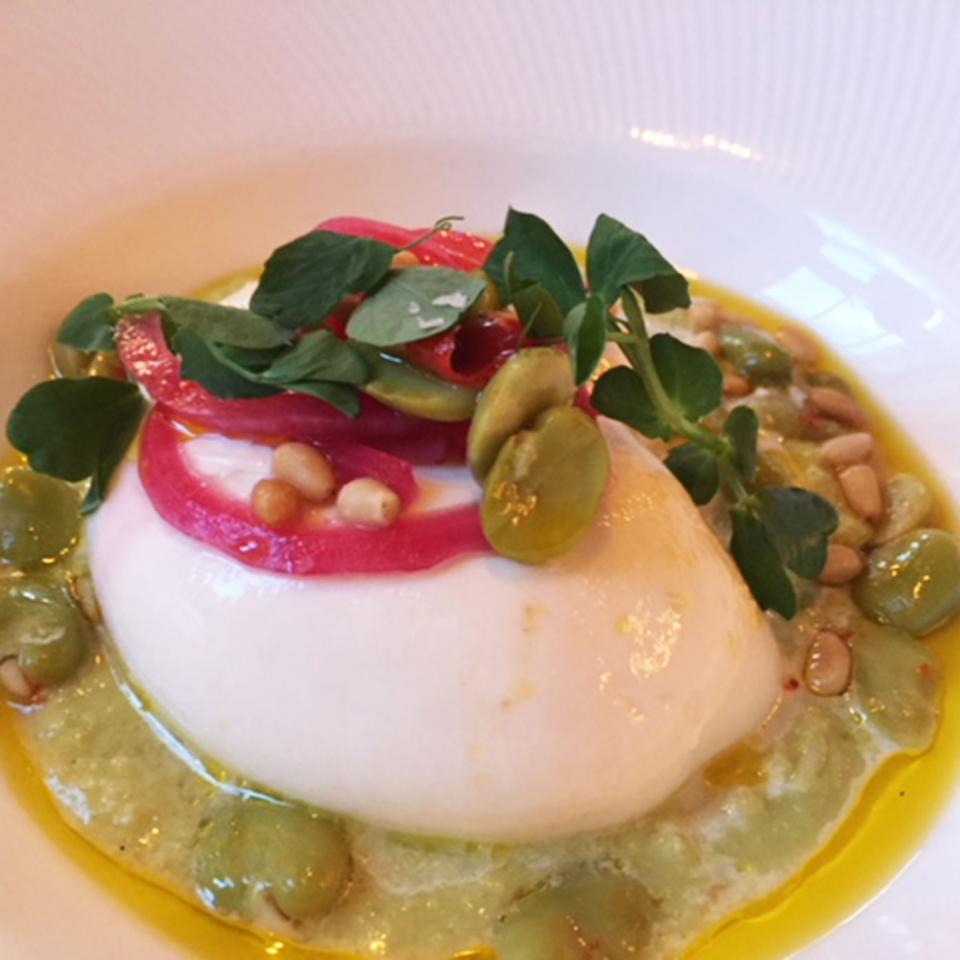 Melt-in-the-mouth burrata
Where is it?
Plum and Spilt Milk is tucked away on the first floor of the grand Great Northern Hotel at King's Cross St Pancras Station, a stone's throw from the check in for Eurostar.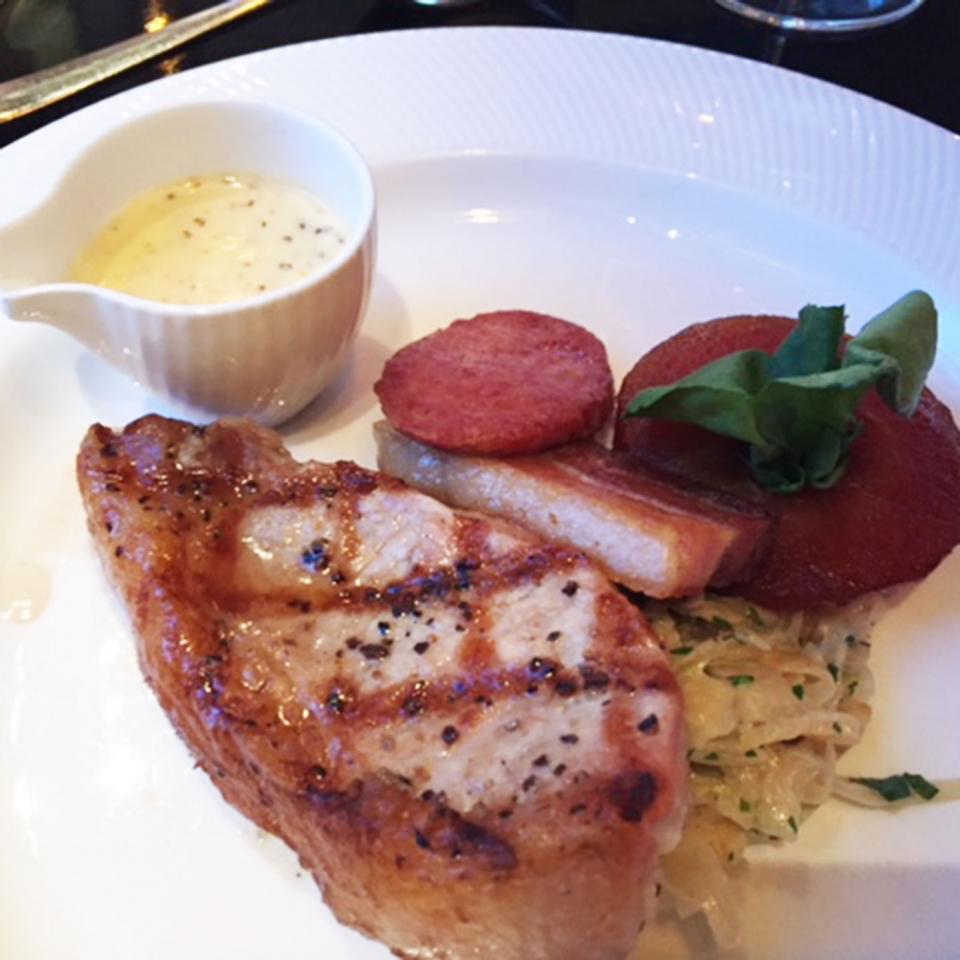 Paddock Farm Tamworth pork loin
What's all the fuss about?
Created by Michelin-starred chef director Mark Sargeant and executive chef Mike Denman, the restaurant's recently revamped menu dishes up robust, flavour-packed, British ingredients. The starter menu includes a spiced Cornish fish soup, Loch Fyne scallops and an organic Wiltshire burrata; mains include Cherry Orchard Farm pork belly, a South Downs venison loin and Baked Brixham turbot tranche.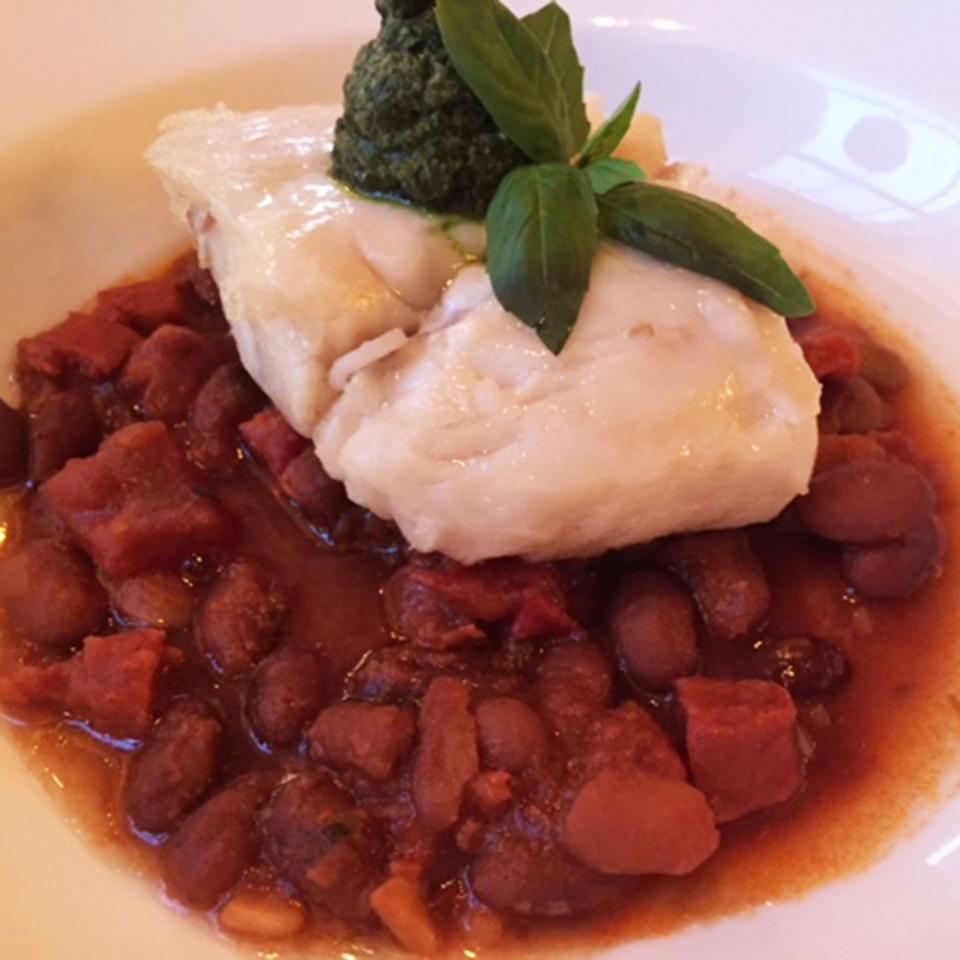 Baked hake fillet
What's the place like?
Plum and Spilt Milk manages to be both cosy and elegant, luxe without being stuffy. Long, leather banquettes curve around tables creating a lovely sense of intimacy, and there is a real sense of drama about dining in one of Britain's great train stations. The clientele is surprisingly diverse – City workers, a hipster French couple, tourists, and lone diners stopping for dinner before catching their trains.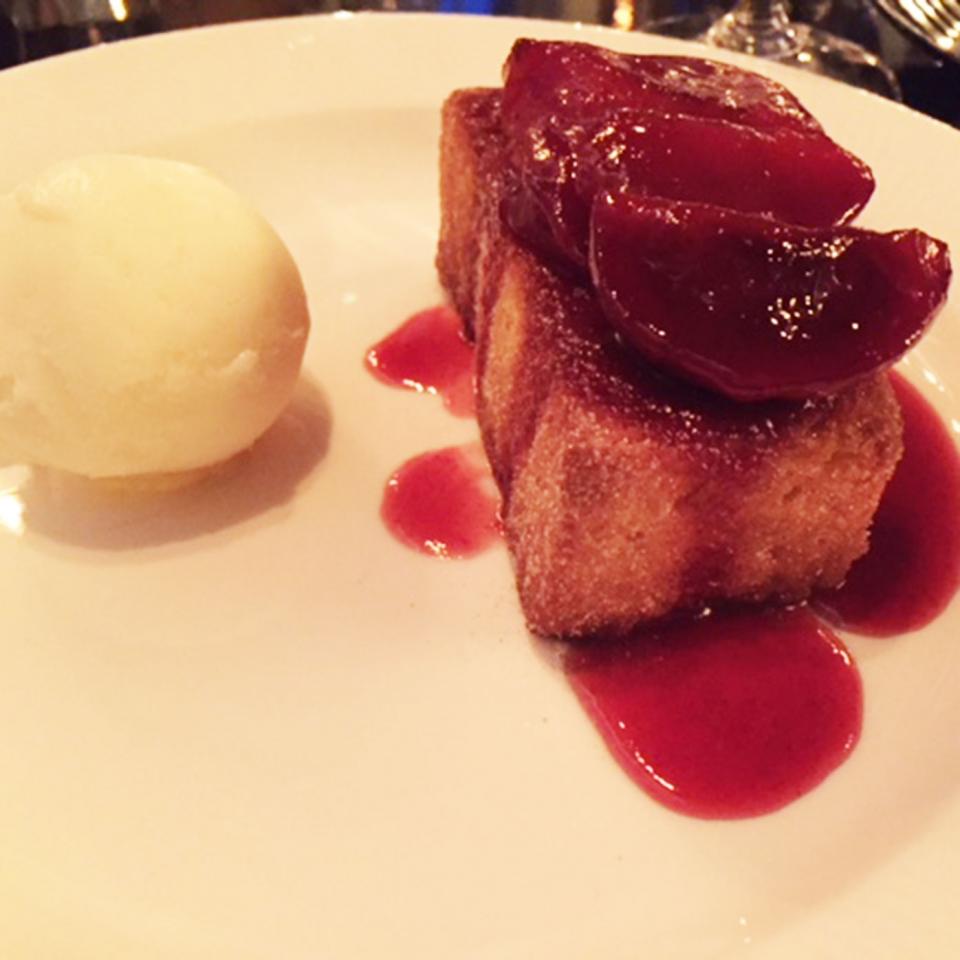 Plum and Spilt Milk
What did we eat and drink?
My husband began with the spiced Cornish fish soup – 'absolutely delicious' - which came with a red pepper rouille and croutons. I opted for a melt-in-the-mouth burrata offset by pickled red onion and broad bean purée. To drink, our friendly, efficient waitress recommended the New Zealand Tinpot Hut Sauvignon Blanc - with its rich, aromatic flavours, it was the perfect choice. I followed with a baked hake fillet on a bed of braised borlotti beans and chorizo; my meat-loving husband ordered the Paddock Farm Tamworth pork loin, with smoked belly, garlic sausage and choucroute and declared himself to be in foodie heaven. So far, so delicious – but little did we know the best was yet to come. The puddings at Plum and Spilt Milk turn out to be amazing – we ordered both a gorgeous iced peanut parfait with a salted caramel sauce, and the 'Plum and Spilt Milk' pud named after the restaurant – a baked brioche coated in cinnamon sugar, topped with poached plums, plum sauce and served with milk ice cream. Yum.
Your verdict:
An elegant dining room in a wonderful location atop Kings Cross Station. It's not cheap (starters are priced at £9 and up; vegetarian mains cost from £19 and meat and fish from £24), but the luxe edge adds to the romance.
Lasting memory:
That eponymous pud. Beyond delicious.
Don`t miss

---